Pineapple Upside Down Cake meets Monkey Bread in a deliciously sweet, naturally juicy combination!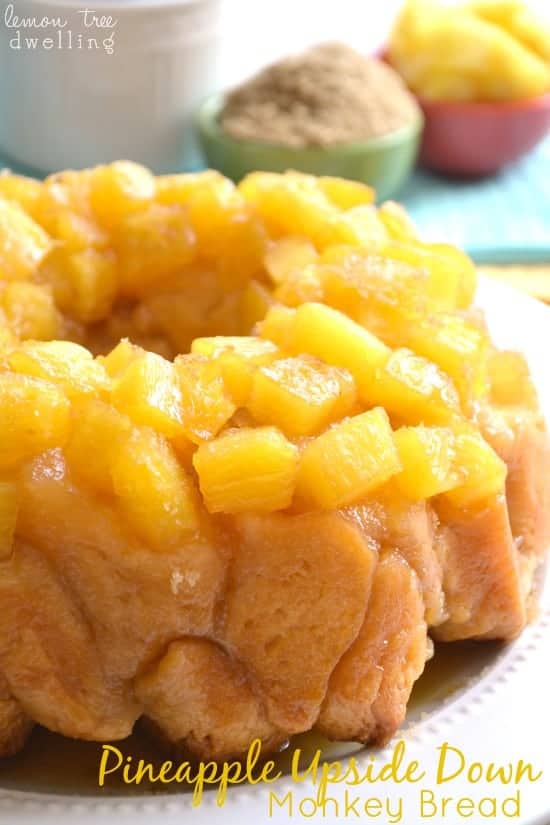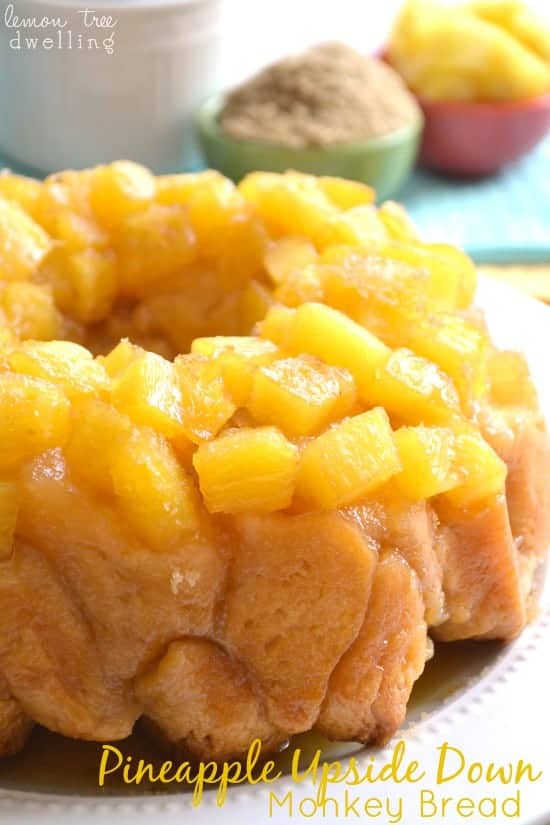 I saw a quote the other day that got me thinking: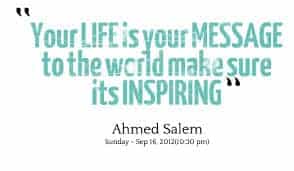 It's not that I've never thought about this before….but more that I've been thinking about it a lot lately. About the life I'm living and the message I'm sending to the world. It's interesting how quotes can speak to us differently at different times in our life. How they can leave us feeling a certain way about our choices and our actions. If you had shown me this quote 5 years ago, when I was working as a campus minister at an all-girls' Catholic high school, I would have said that my life was definitely inspiring. After all, I was planning retreats, community service, and social justice projects for high schoolers. What could be more inspiring than that?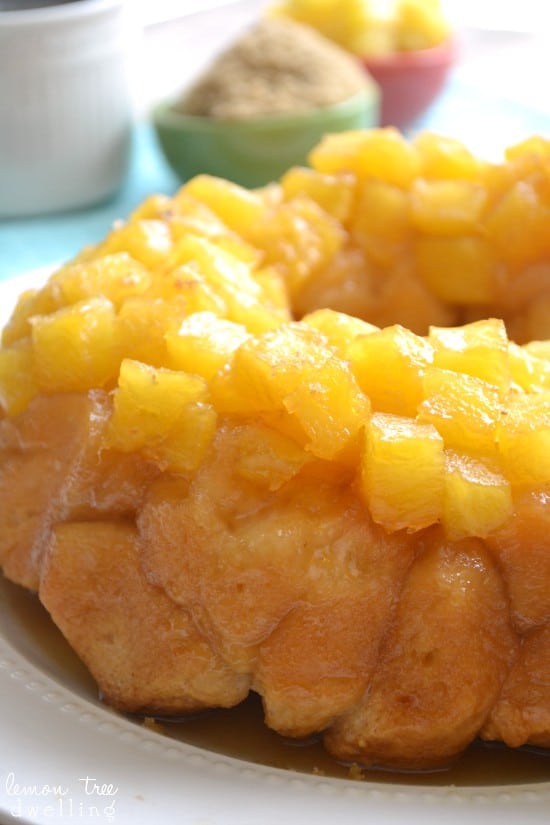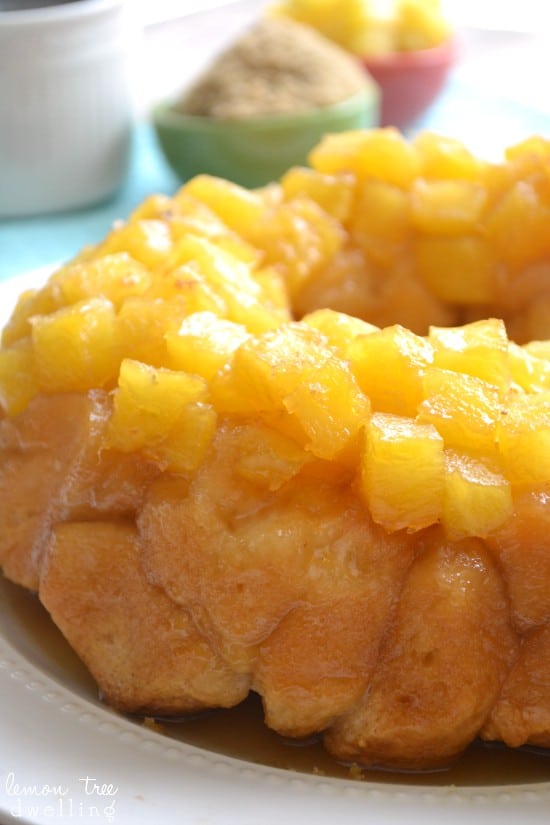 But if you asked the people closest to me, they would tell you I wasn't really happy. I wasn't really content. I was feeling drained. And overextended. And I was starting to feel inauthentic. Sure, the work that I was doing was important. And, of course, I felt good about it! But it wasn't what I needed to be doing. So I did what was right for me (so what if it took me 2+ years to finally make a move…) – I quit! And now, more than 3 years later, here I am making food and writing about it. Inspiring? Questionable.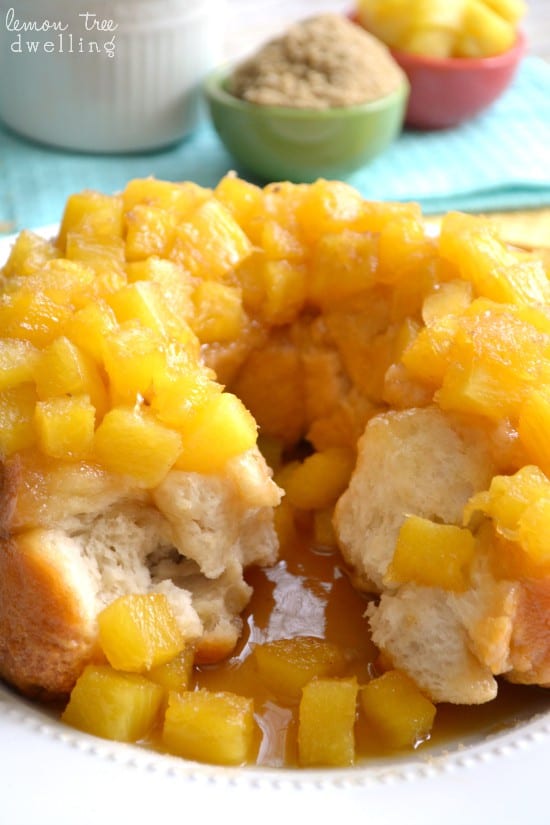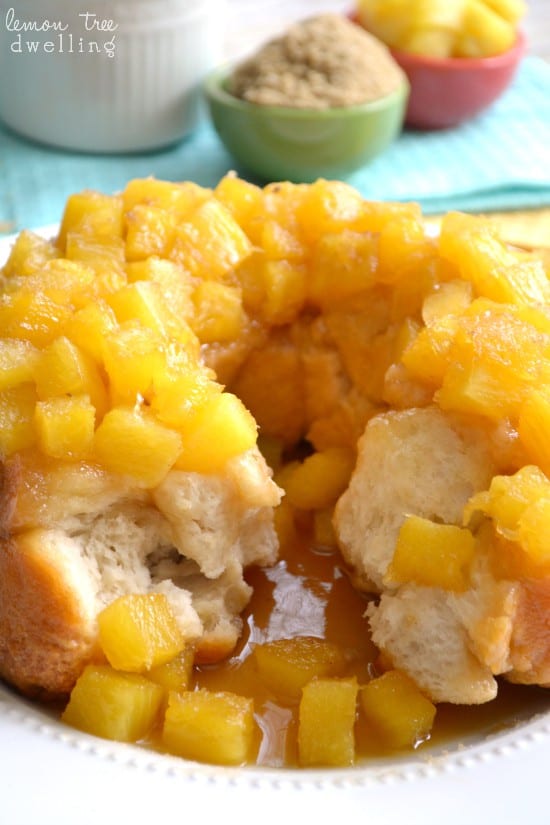 But here's the deal: I don't really care! I have realized, over time, that it doesn't so much matter what other people see or think about the choices I make. Because they don't know what all is behind it! It doesn't so much matter if my message to the world is "inspiring"….unless it makes ME come alive! Because, at the end of the day, me being ALIVE is worth a lot!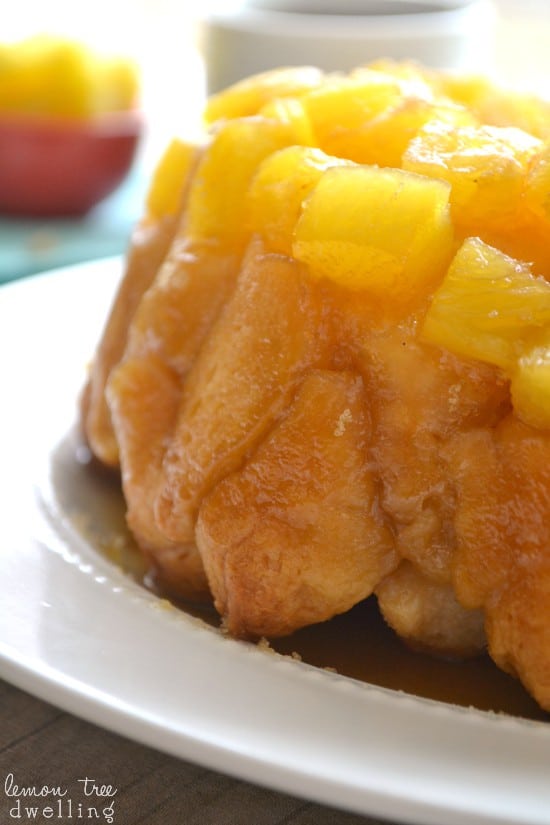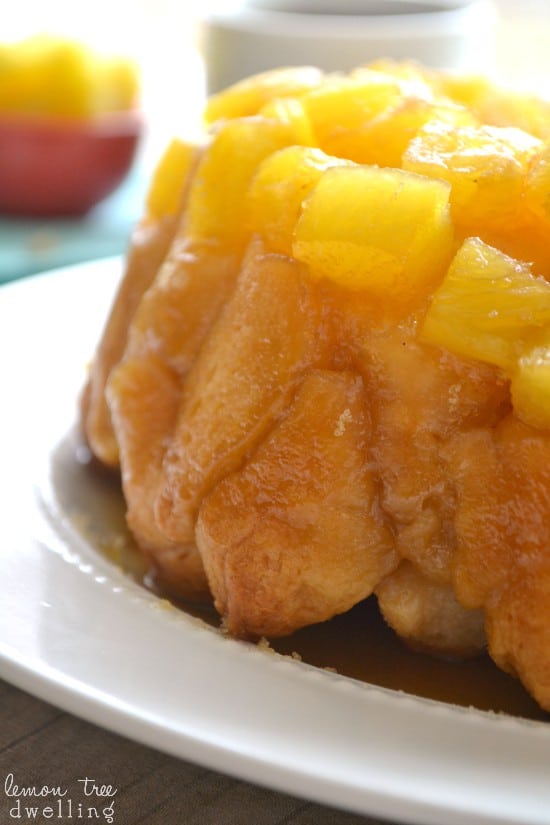 Me being alive – fully alive – means that I'm happy. And energized. And doing something that makes me feel content. Which I AM!! I love making food and sharing it with family and friends…and, of course, with all of you! I especially love when I can share something I know you'll love as much as I do….like this Pineapple Upside Down Monkey Bread! Everything about it – from the bright yellow pineapple to the delicious sauce that's created from its juices – will make you come alive! It will make you happy….and content….and there's NOTHING more important (or valuable) than that!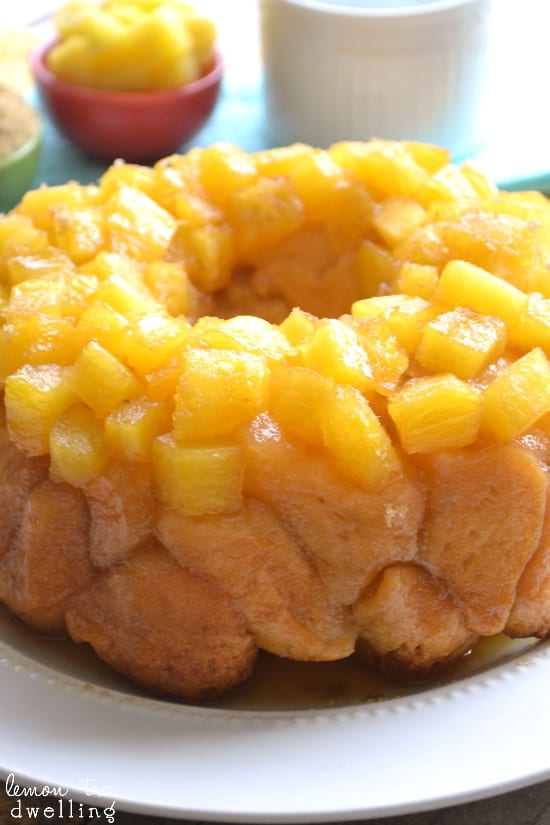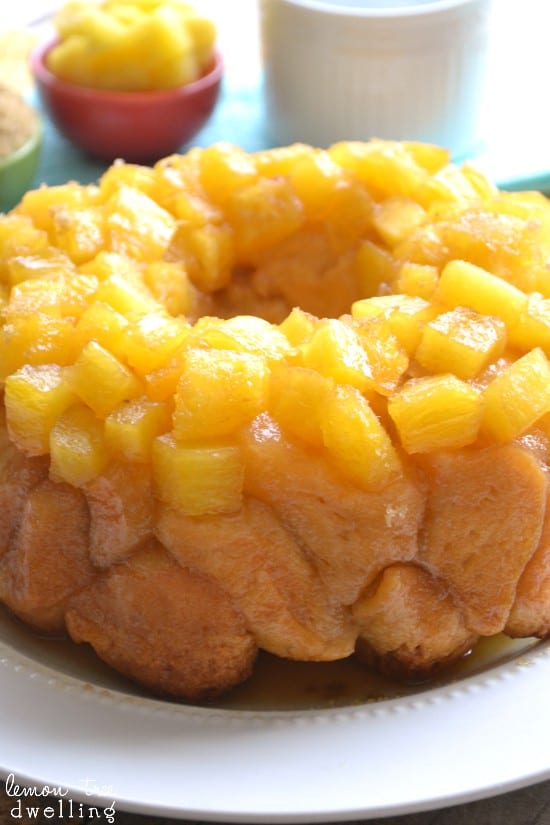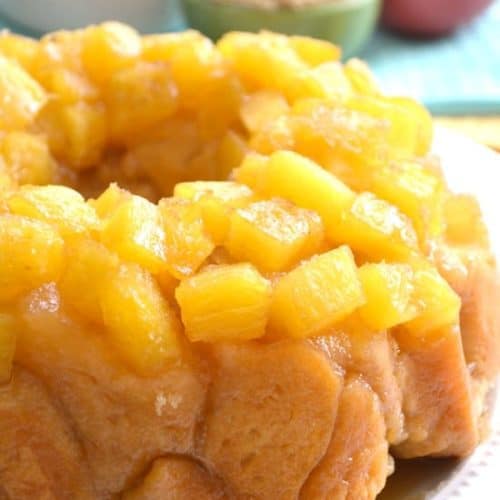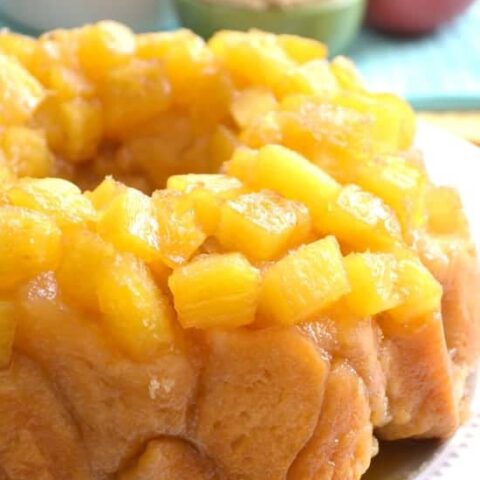 Pineapple Upside Down Monkey Bread
Ingredients
2 16 ounce cans Refrigerated Buttermilk Biscuits
1/4 cup granulated sugar
3/4 cup butter
2/3 cup brown sugar
1 teaspoon vanilla
4 cups fresh pineapple, chopped
Instructions
Unroll biscuits and cut into sixths.
Pour 1/4 cup granulated sugar into gallon-size Ziploc bag, add cut biscuits, and shake to coat.
Melt butter, brown sugar and vanilla over low heat. Pour into a greased 12-cup bundt pan.
Add chopped pineapple, spreading evenly over melted butter & brown sugar mixture.
Top with sugar-coated biscuit dough.
Bake at 350 degrees for 40-50 min or until golden brown.
Remove bread from oven and cool 5-10 minutes before inverting onto a serving plate.
Nutrition Information:
Yield:

12
Serving Size:

1 grams
Amount Per Serving:
Calories:

452
Total Fat:

24g
Saturated Fat:

11g
Trans Fat:

0g
Unsaturated Fat:

12g
Cholesterol:

33mg
Sodium:

533mg
Carbohydrates:

55g
Fiber:

2g
Sugar:

21g
Protein:

6g