Light, flaky crescent rolls stuffed with breakfast sausage and cheddar cheese and drizzled with maple syrup. A deliciously simple breakfast idea for any day of the week!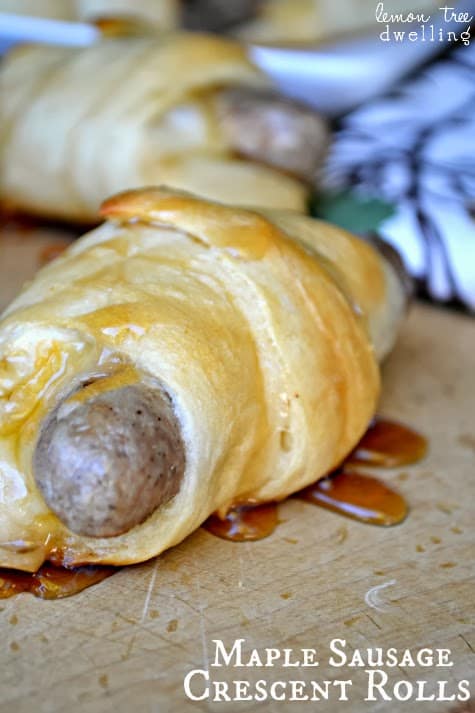 Happy Monday! I hope you had a great weekend. Mine was one of the most exciting I've had in a while…! Let me explain. It all started when I got an email a few weeks ago from my good friend Tanya, who lives in Chicago and has been training for the Chicago marathon. The email said that she and her boyfriend were throwing a post-marathon party for all her friends and family to celebrate such a great accomplishment. And, immediately, I had a hunch.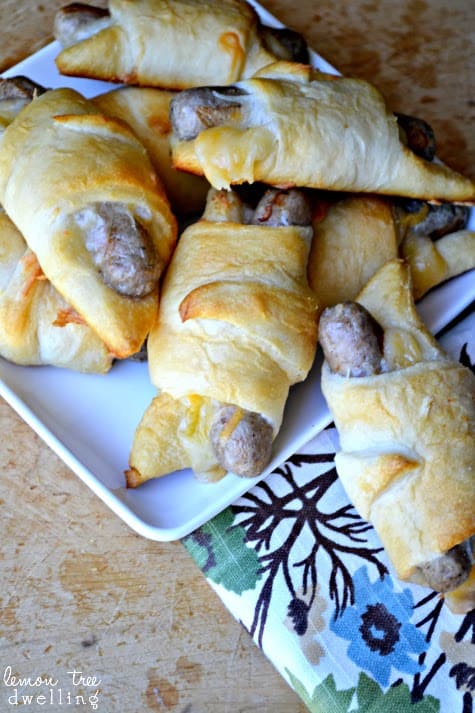 My hunch, of course, was that the party would actually be celebrating more than just the marathon…..not that running a marathon isn't a HUGE deal, but most people just want to relax afterward, don't they? To give you a little more background, Tanya and Marty have been dating for a year and everyone has been waiting for at least 6 months for him to put a ring on her finger….! So another friend and I decided that we NEEDED to be at the party, just in case our hunch was right.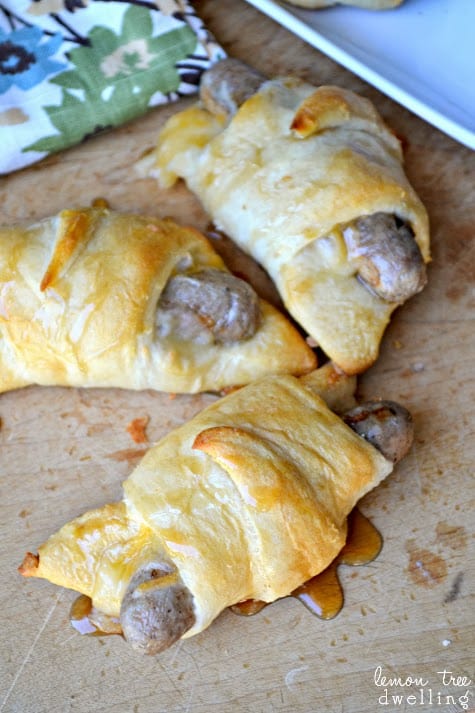 Well…..turns out it WAS….and Tanya had a ring on her finger by the time we got there! Marty had proposed just as she finished the marathon. Definitely a day to remember. The party was packed with family and friends, and it was so nice to be there with her to celebrate it all. As we left, and she looked exhausted from a FULL day, we encouraged both of them to take today off. To sleep in, go out for brunch, enjoy one another's company, and celebrate! Just the two of them. And, of course, they didn't.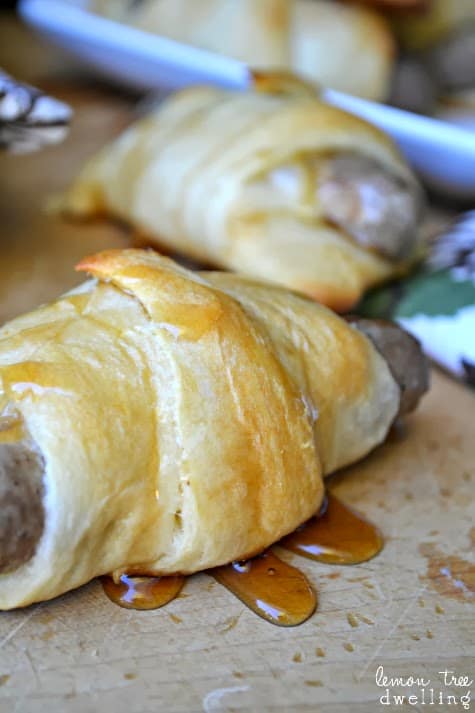 If I lived closer, I would have at least taken them breakfast. Something for them to enjoy together, if only for a moment as they both ran out the door. Something like these Maple Sausage Crescent Rolls. Easy enough to make in the morning, quick enough that they wouldn't make anyone late, delicious enough that they would even work to celebrate something like an engagement. Especially when both people are too stubborn to take the day off.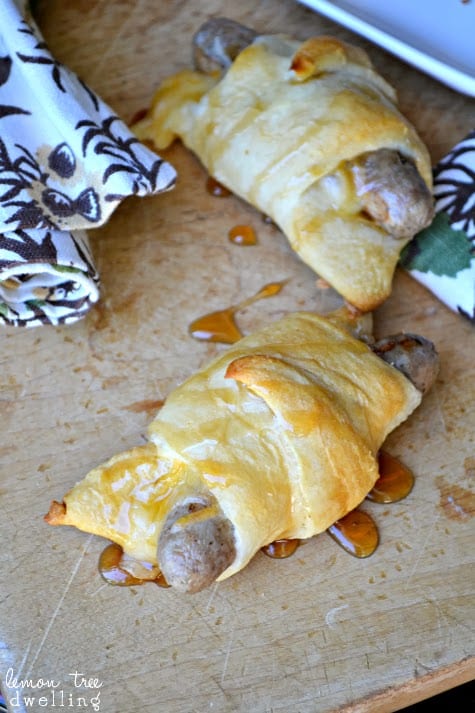 Maple Sausage Crescent Rolls
Ingredients
1 tube (8 count) crescent rolls
1 package breakfast sausages
1/2 cup shredded cheddar cheese
Maple syrup
Instructions
Prepare sausages according to package instructions.
Unroll crescent roll dough into triangles; place one cooked sausage on each triangle and top with shredded cheese.
Roll into crescent shape; bake at 350 degrees approx. 15 minutes.
Remove from oven. Drizzle with maple syrup.