Love Bug Oreo Truffles are SO cute and adorable for Valentine's Day! A quick and kid friendly dessert. These simply adorable treats are easy to make and are perfect to give away.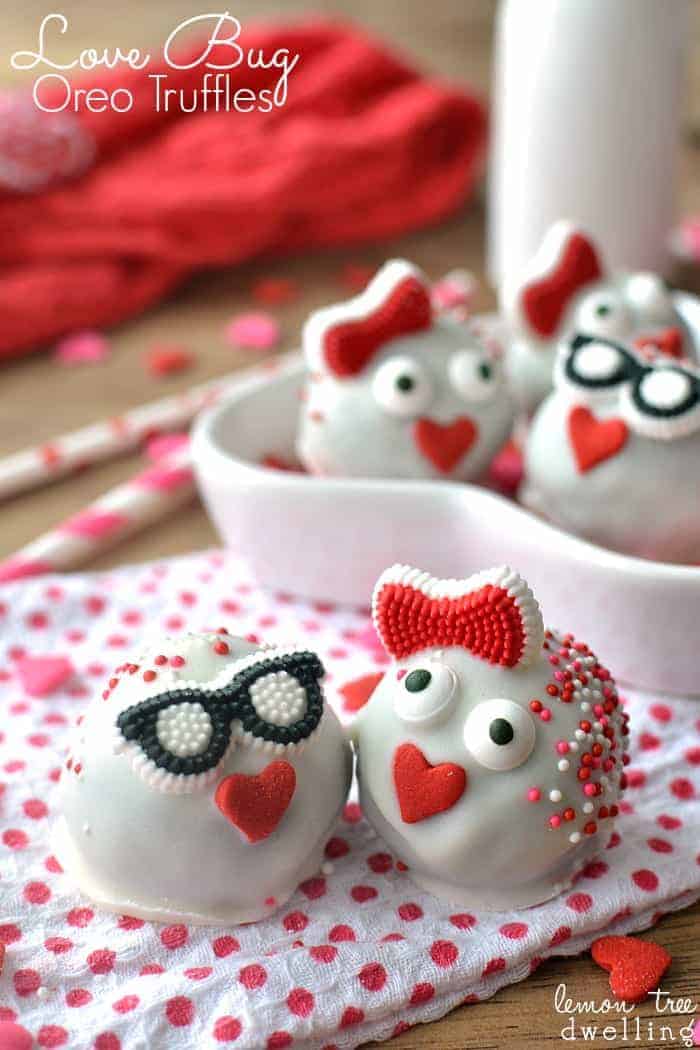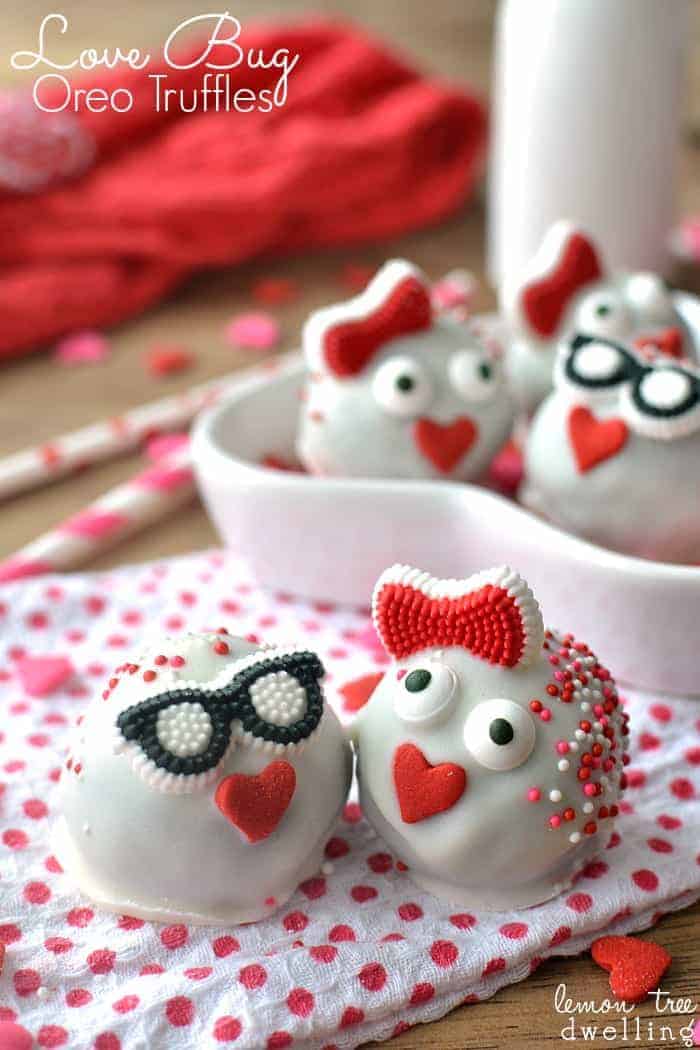 Let's talk about Michael's for a moment, shall we?? Can you tell from my tone this is not going to be good? Okay, hear me out. I LOVE Michael's. Every time I walk in there I'm like a kid in a candy store, and they always ALWAYS have something new! I love their ginormous selection of all things artsy craftsy, I love their dollar bins, I love their home decor, and I especially love their fabulous holiday stash.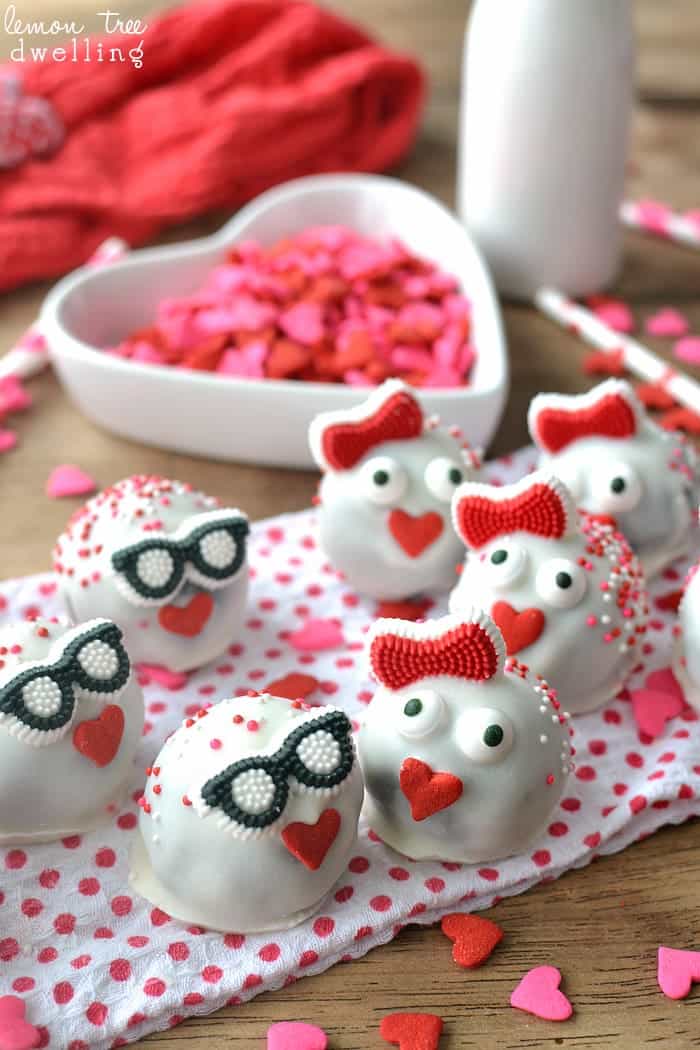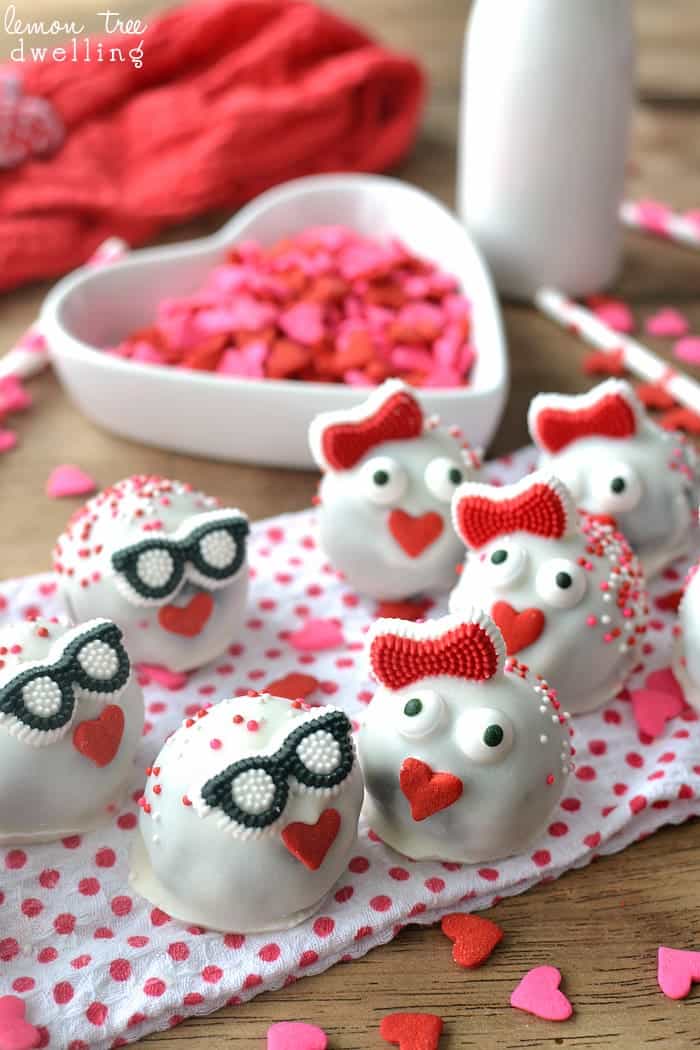 But tell me – WHY in the world does it seem like every time I go in there, there is approximately one person working the entire store? God forbid you have a question about something or (gasp!) a return…..it will take you 15-20 minutes just to get up to the register! Which is annoying anytime, but especially when you have kids with you and/or you're in a giant hurry.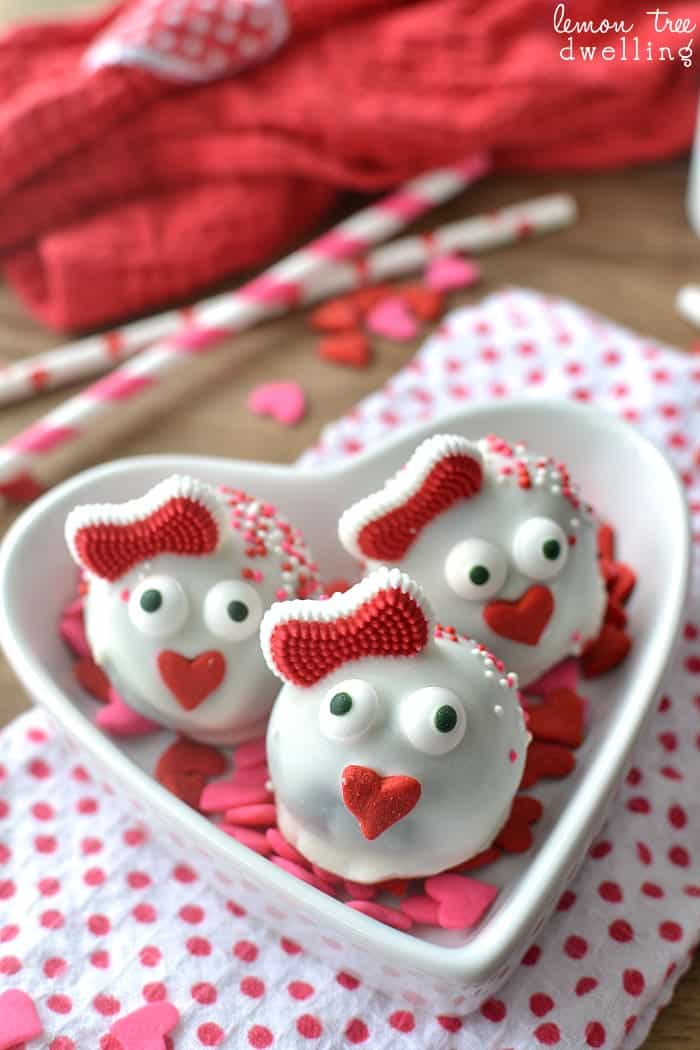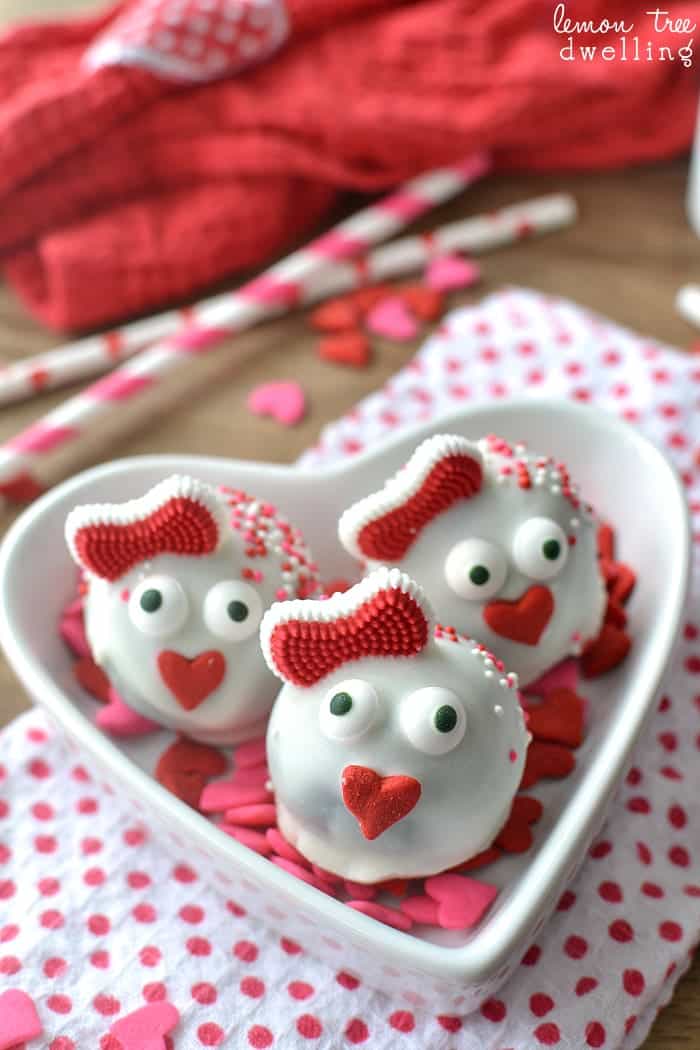 Hmmmmm…..maybe that's the problem. I always have kids with me, and we're always in a giant hurry! (I know I'm not the only one!?) Well, either way, I decided recently that I needed a trip to Michael's that was all on my own, no kids allowed. And let me tell you – it was amazing!!! I was still in a hurry – that's the way I roll – but without the kids, the hurry didn't even bother me! I still had plenty of time to find everything I was looking for and then some, which is always the sign of a successful trip…..right?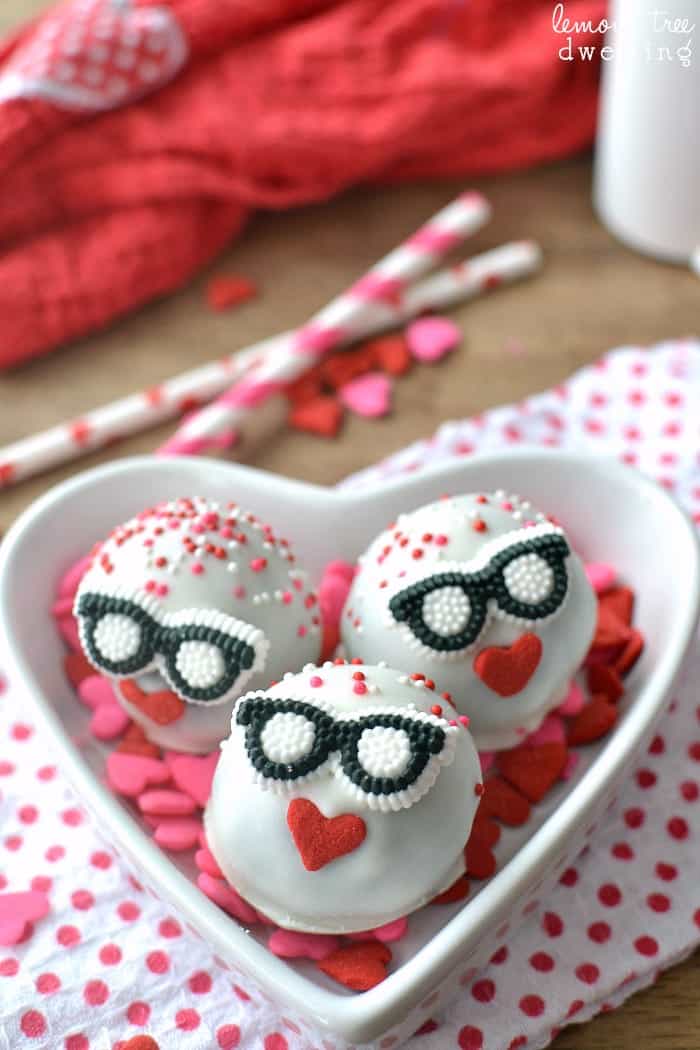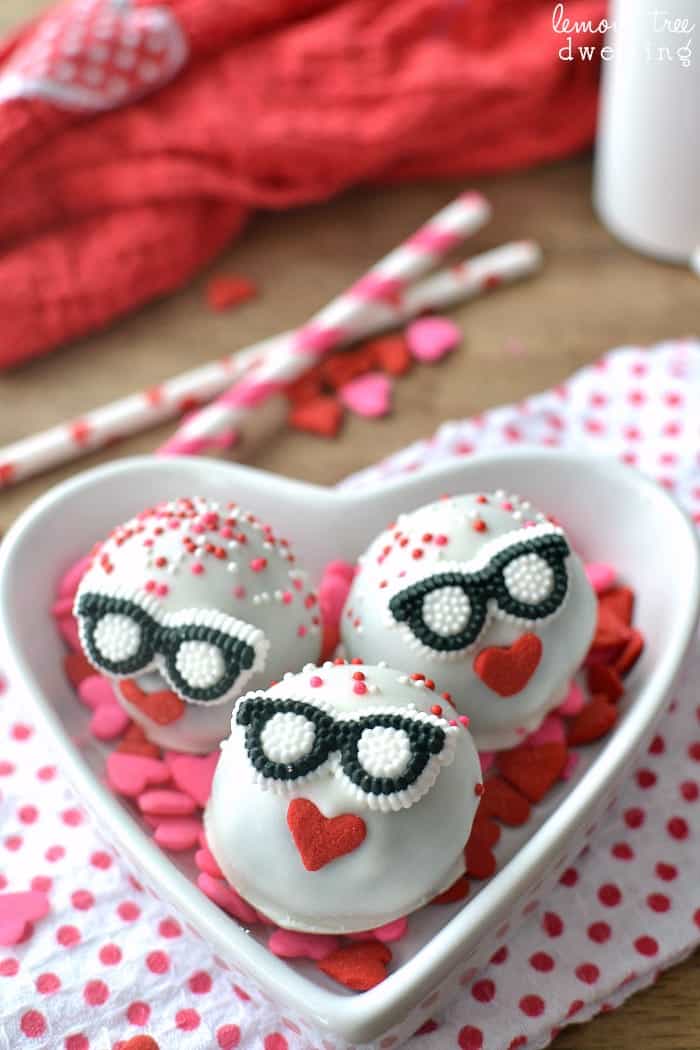 Love Bug Oreo Truffles – So ridiculously cute!
Some of my favorite finds from that trip went into making these funny little guys. The pink, red & white sprinkles, the jumbo candy hearts, the sunglasses and bows……!? OMG they are ridiculous, but SO cute! So – lessons learned – hit up Michael's without kids, late at night, when I'd rather be snuggled up on my couch. It will be worth it!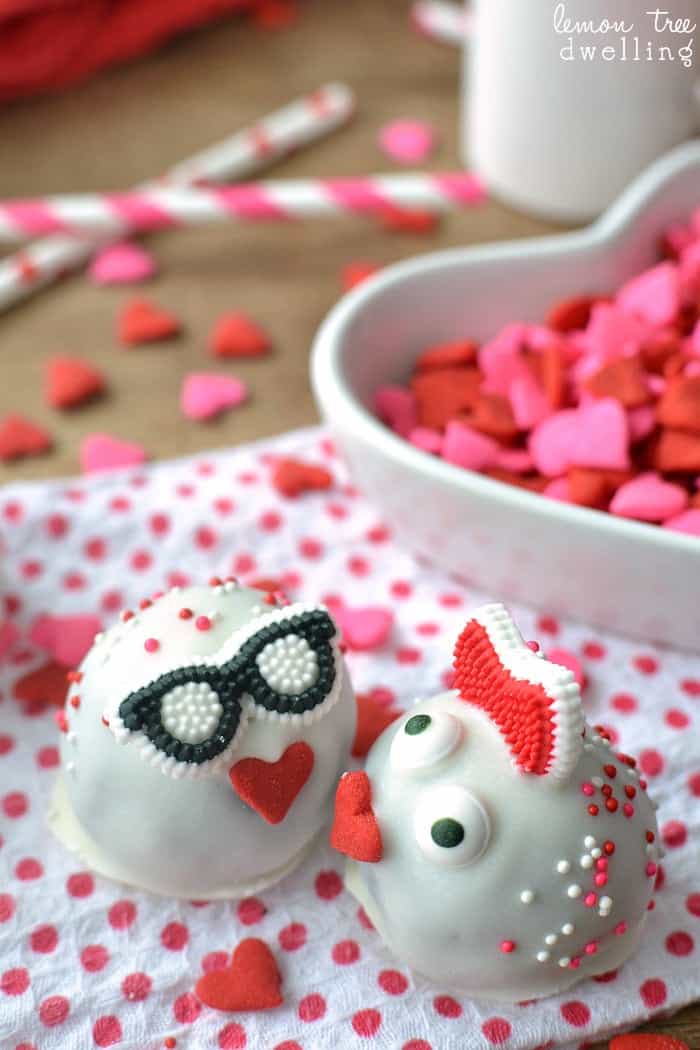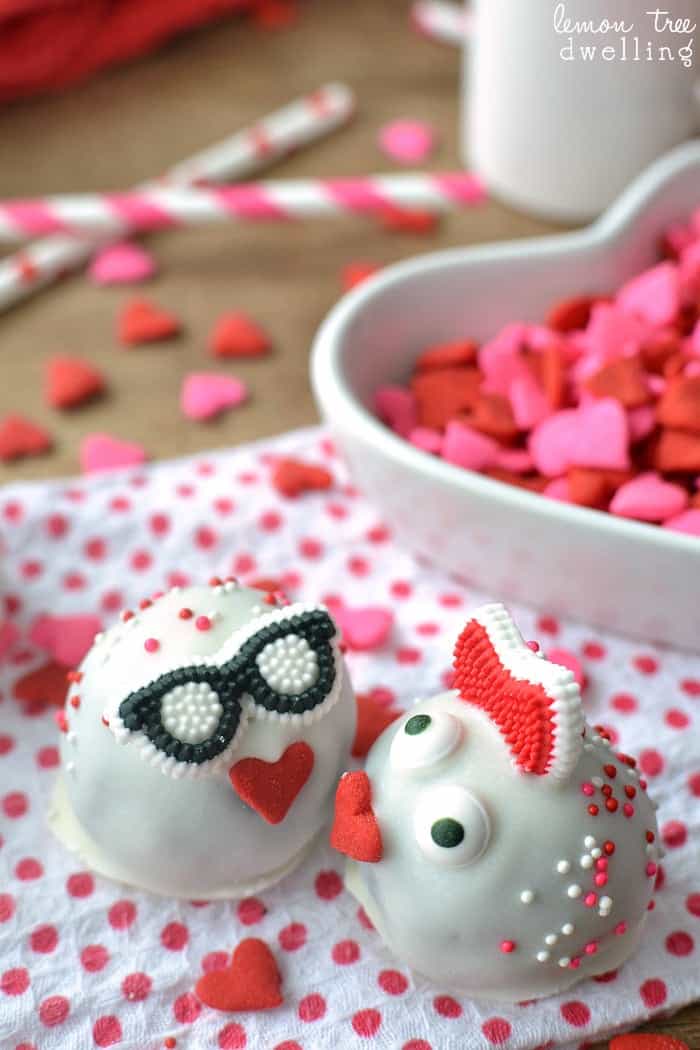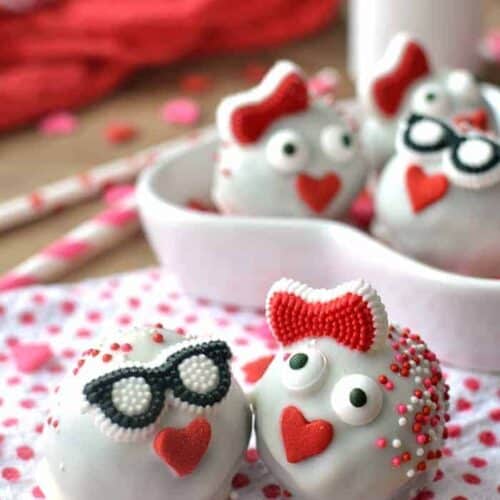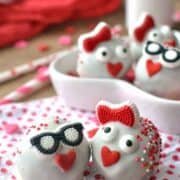 Love Bug Oreo Truffles
Ingredients
1

package Oreos

any flavor

1

8 oz. package cream cheese, at room temperature

12

oz.

white chocolate

I used vanilla Candiquik

Candy eyeballs

Wilton Bows & Sunglasses Icing Decorations

Wilton Jumbo Heart Sprinkles & Nonpareils
Instructions
Crush Oreos using a food processor until finely crumbled.

Mix with 8 oz. cream cheese.

Roll into 1 1/2 inch balls; refrigerate until firm.

Melt white chocolate; coat each ball with melted chocolate and decorate immediately.

Place on wax paper to dry.

*Tip: To coat Oreo balls, place ball on the end of a fork. Spoon melted chocolate over ball until completely coated. Decorate immediately; then use a second fork to gently transfer the finished product to wax paper.
Looking for more fun Valentine's Day treats?