This Lemon Meringue Sangria tastes just like Lemon Meringue Pie in a cocktail glass! A perfect refreshing drink to start off your weekend.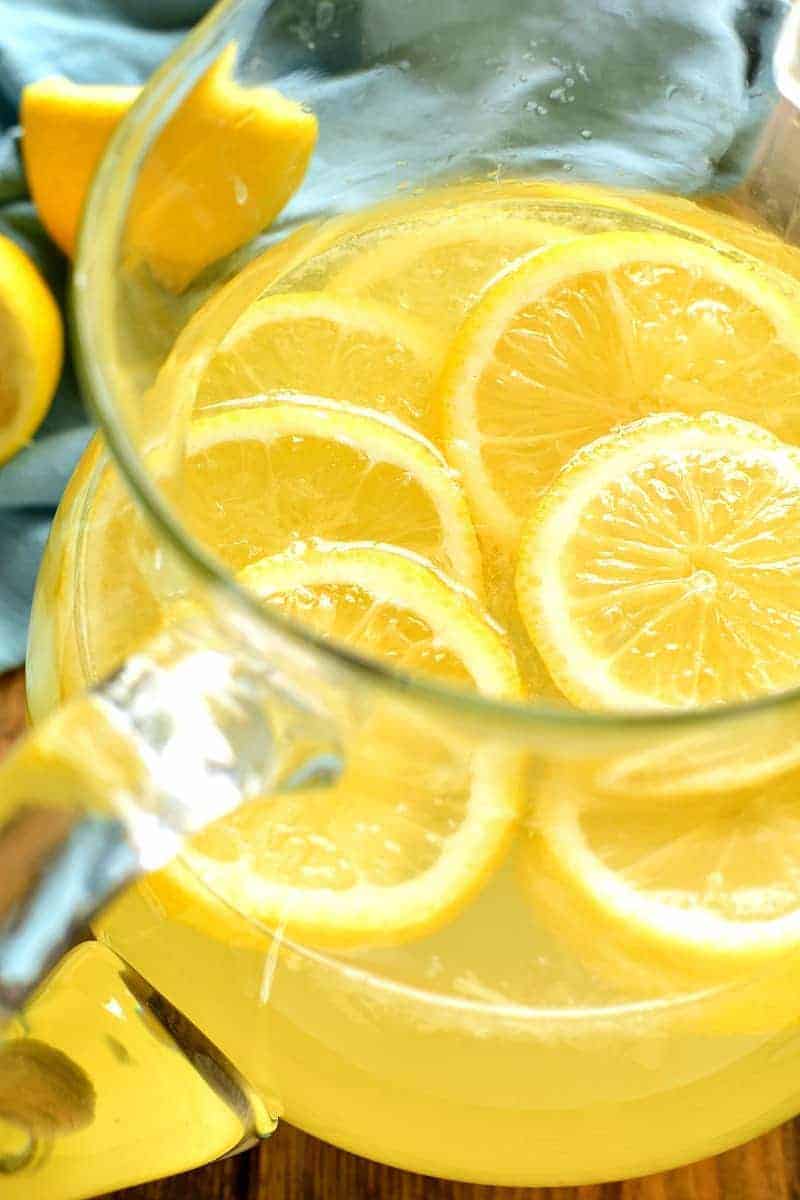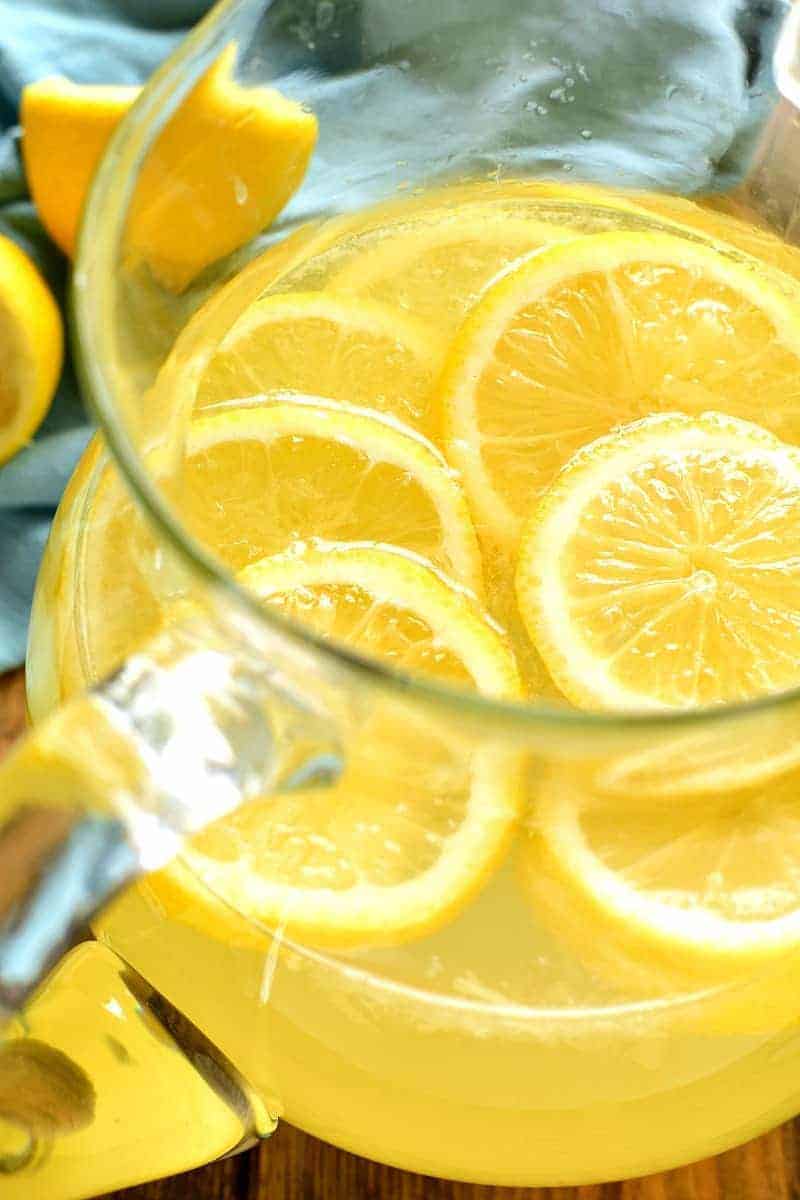 Happy First Day of Spring! Or something like that. Is it feeling like spring where you are? I have to say….even though we still have some snow on the ground, and we're still wearing winter coats and hats and gloves….the fact that I can hear birds chirping makes all the difference. Because if there's one sure sign of spring….it's birds! Right!?!?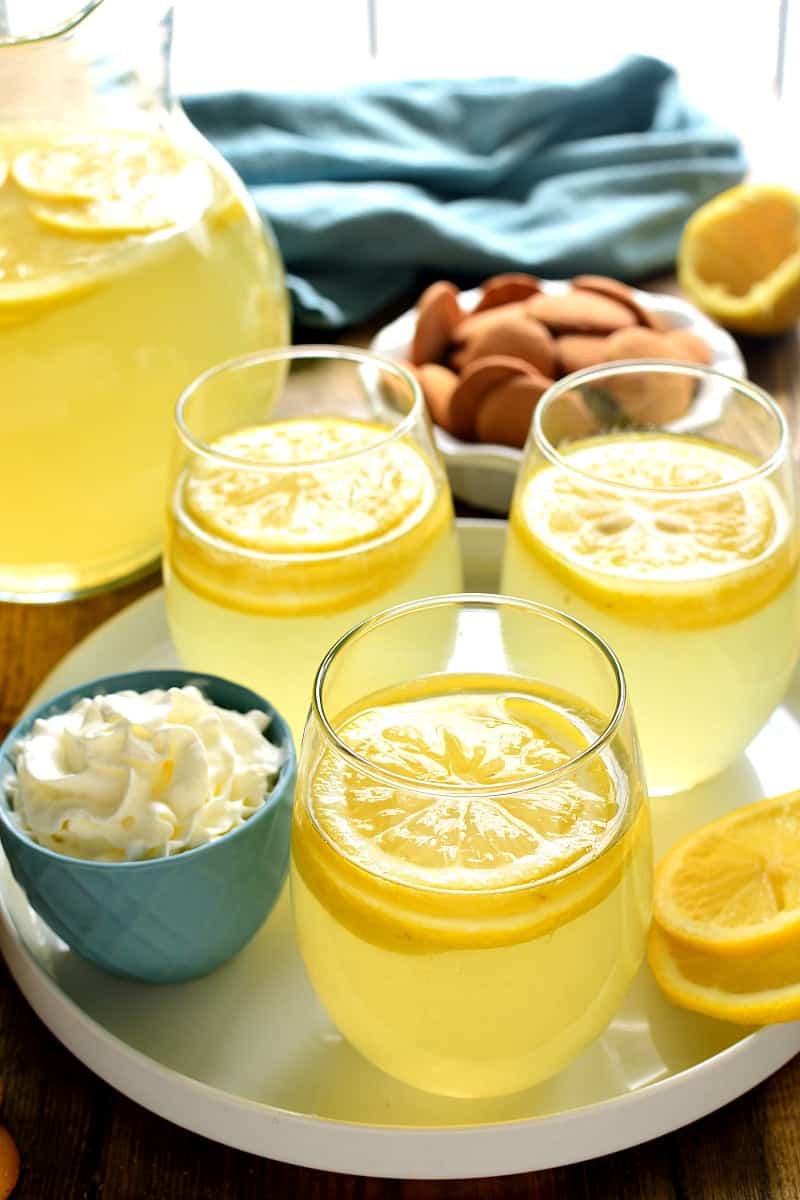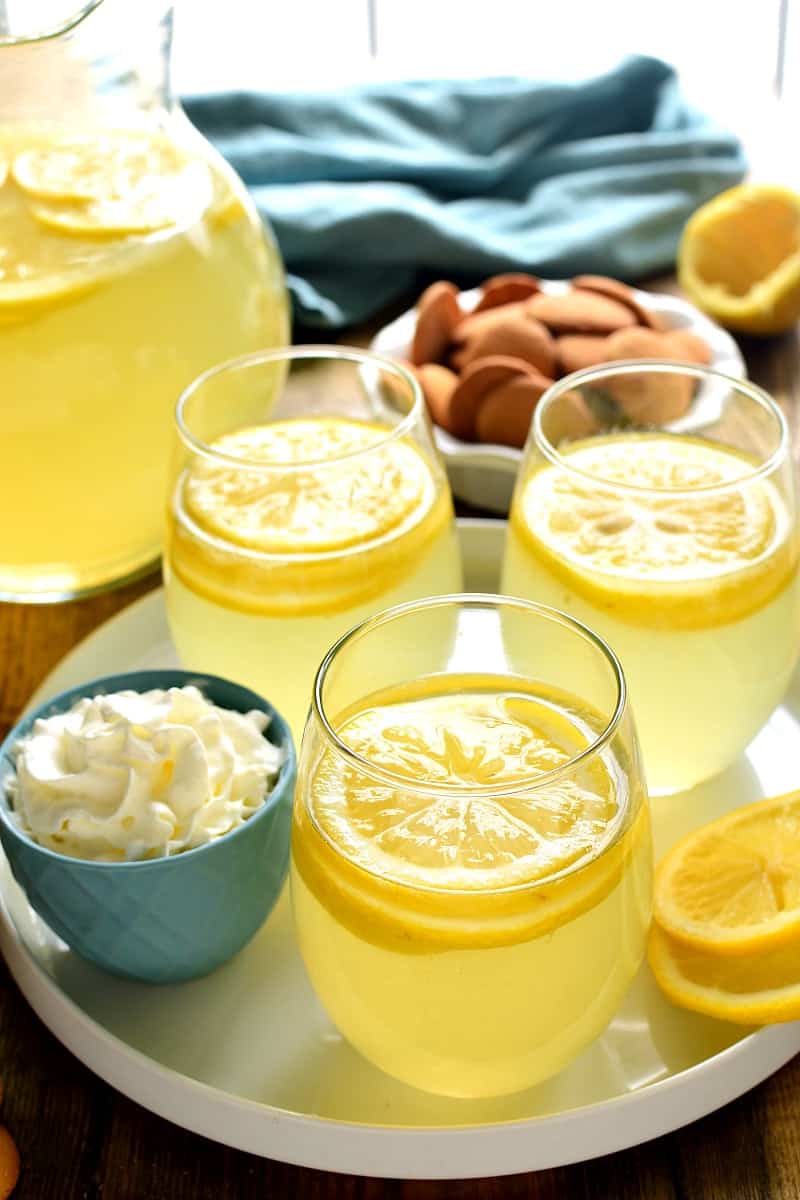 As much as I don't love our long, cold winters….I do really love the fact that we have such distinct seasons. Because I really do think we appreciate them more! By the time one is coming to an end, we're ready for the next one to begin. And I must say. I AM READY.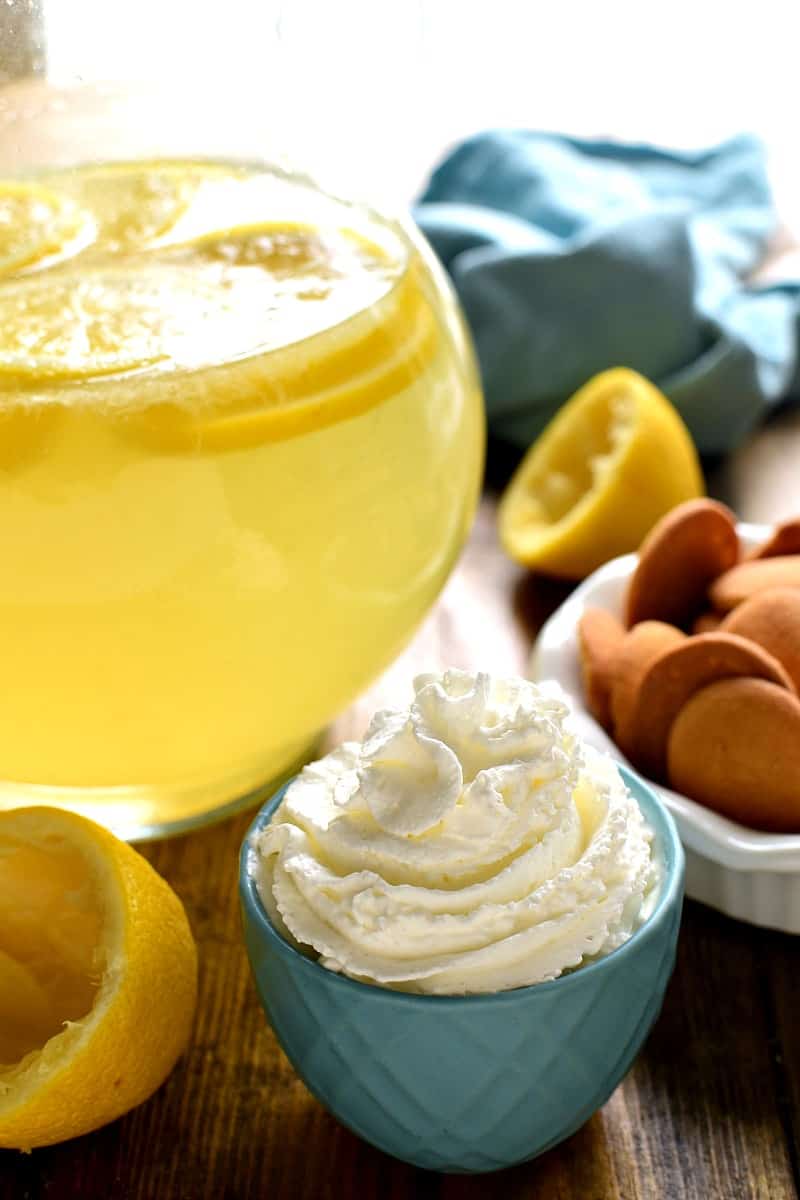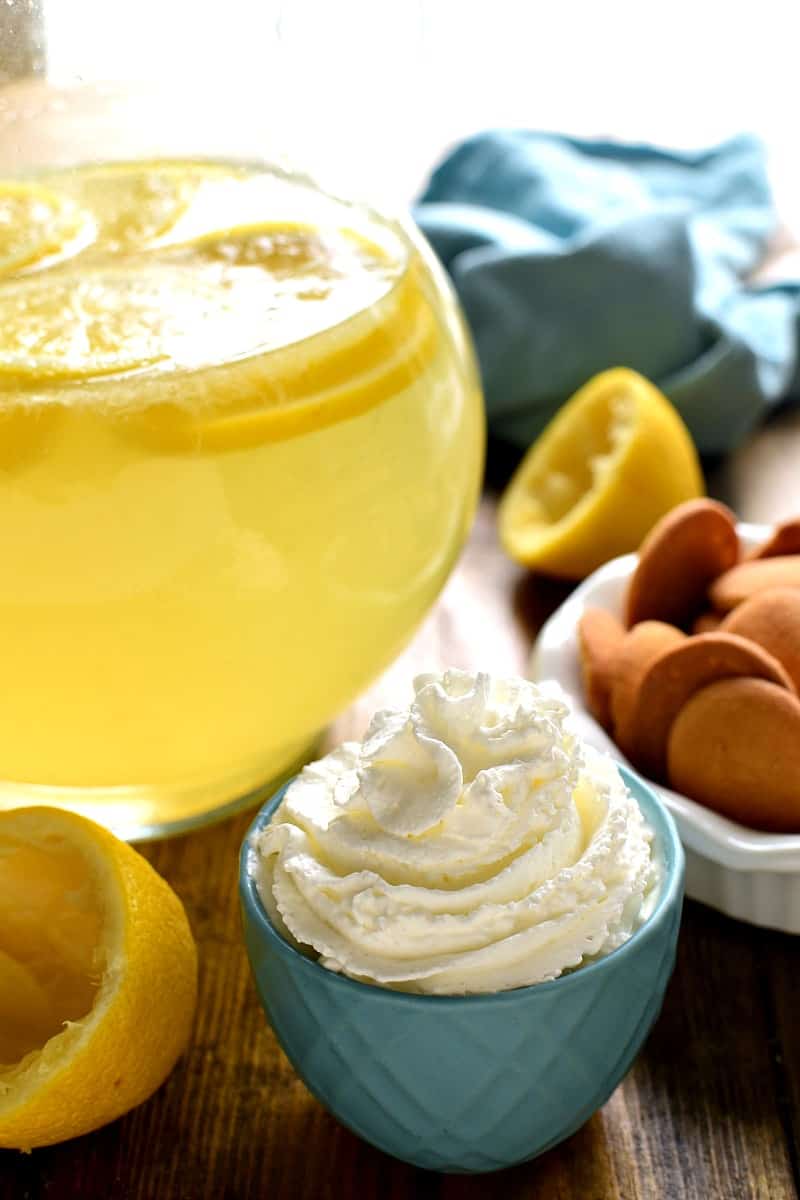 I'm ready for open windows and spring jackets and short sleeves. And even though I bought new boots this year that I love….I'm ready to exchange them for flats. Because….it's time! I'm ready to eat outside and go for walks and actually see our neighbors. And even though I'm not a huge outdoor kind of person….I'm ready to breathe in some fresh air and cozy up on the patio with a pitcher of this Lemon Meringue Sangria.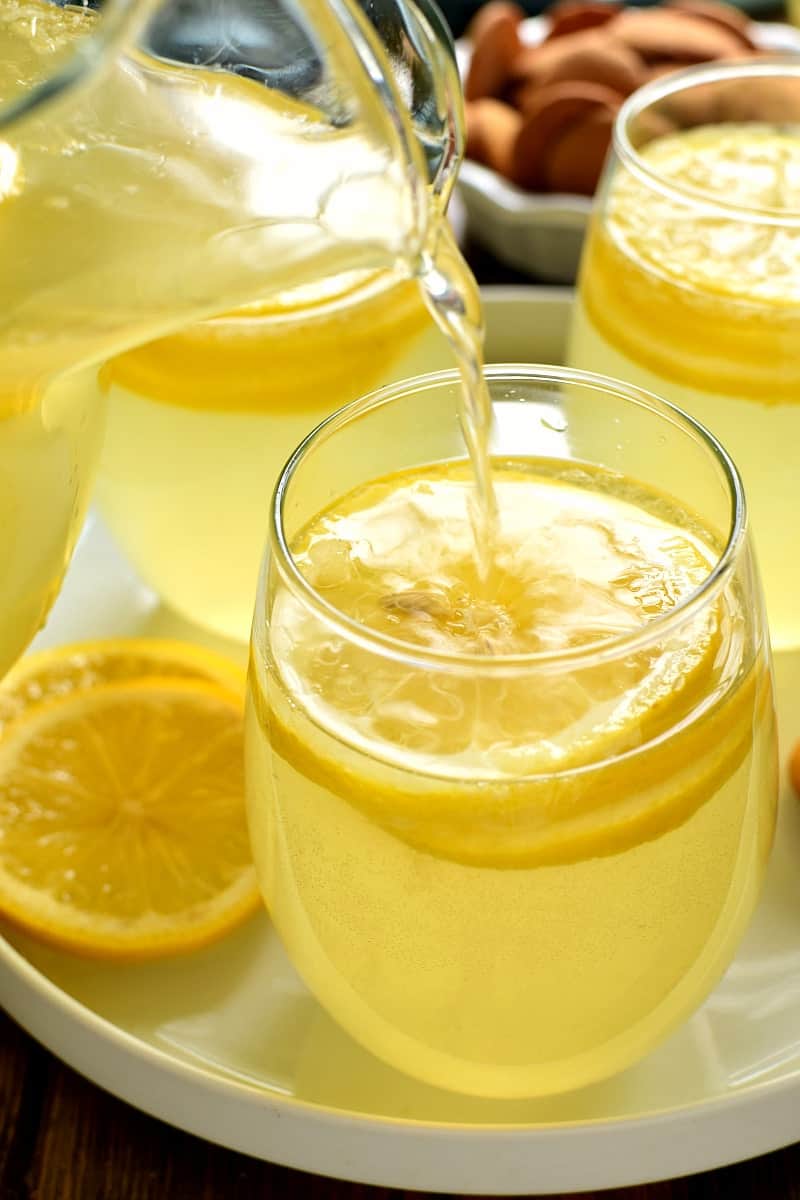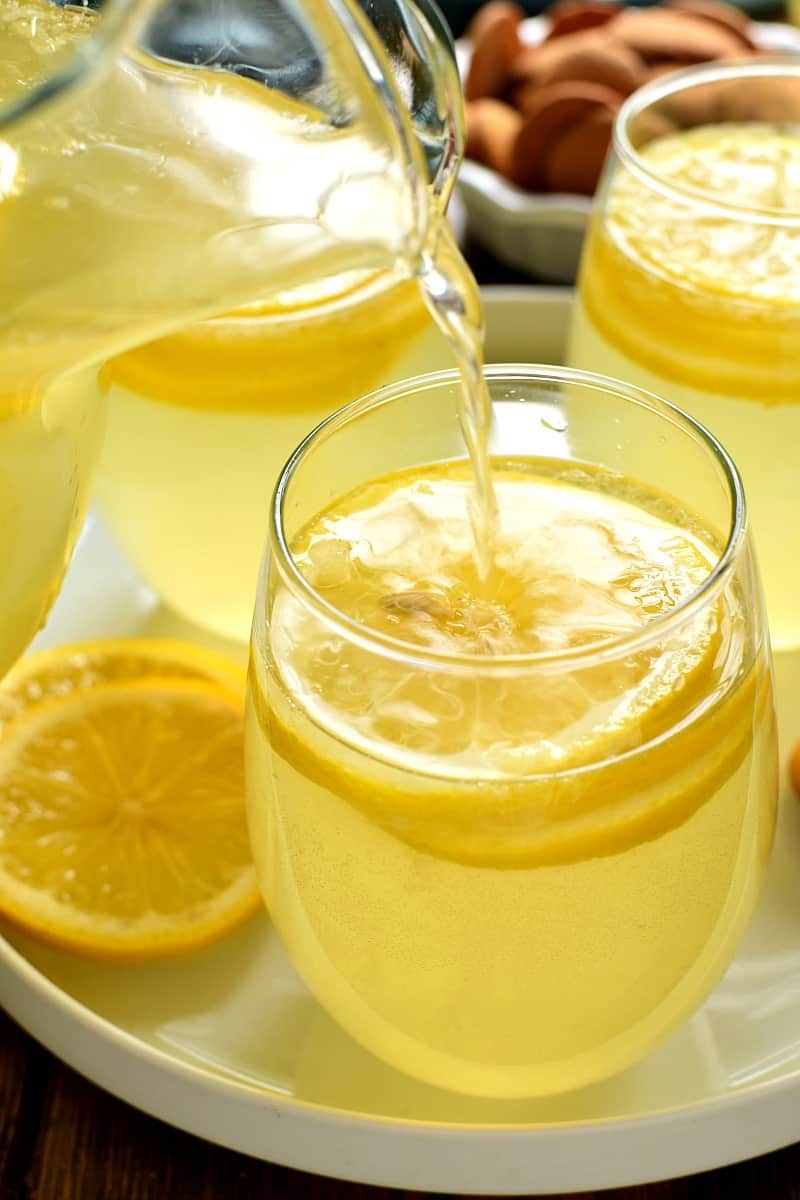 Lemon Meringue Sangria – A refreshing cocktail
If you love lemon meringue pie, or lemony things in general, this Lemon Meringue Sangria is for you! It's the perfect blend of cocktail and dessert, and seriously? It tastes JUST LIKE the pie. Except you can drink it! Which makes it even better than pie, if you ask me. And not only is this Lemon Meringue Sangria perfect for lazy afternoons on the patio, it's the ideal drink for Easter. It's the perfect color, and nothing says Easter – or spring – like LEMON! Sure to become a new favorite for spring, summer, or….let's be honest….anytime. Because who doesn't love a cocktail that doubles as dessert?? Happy Spring, my friends!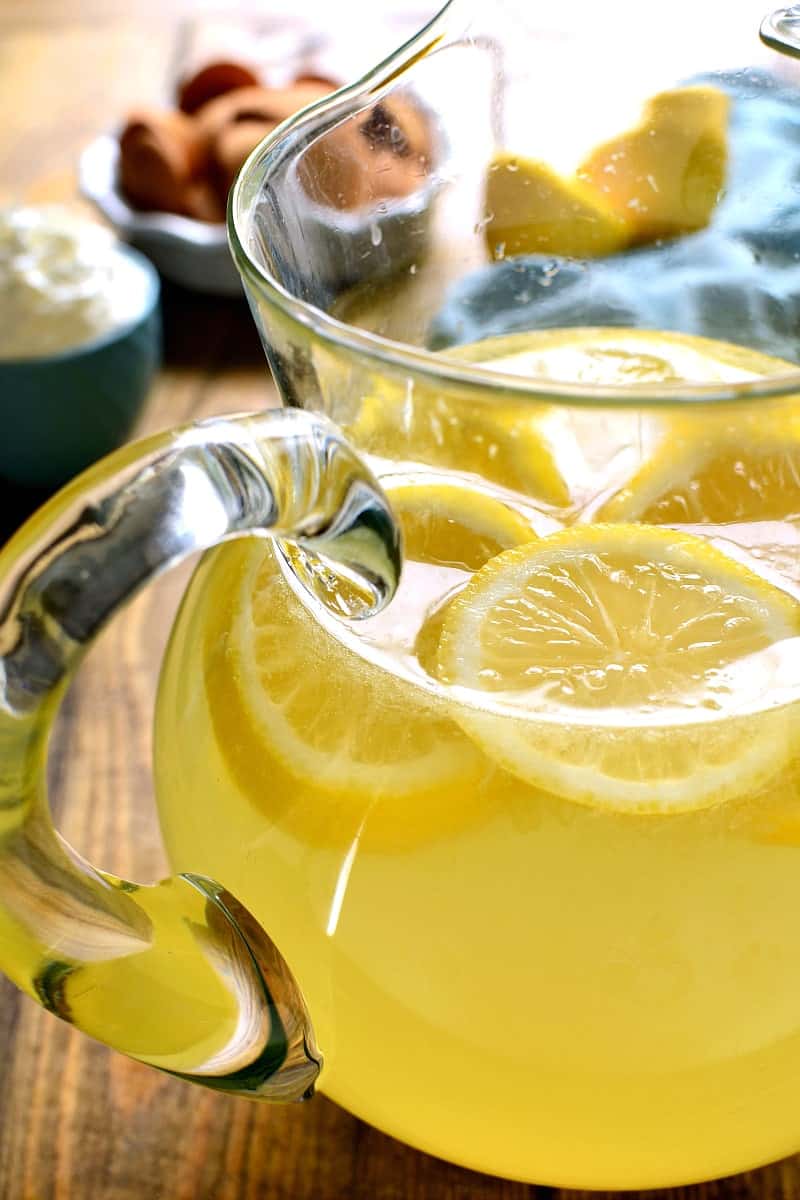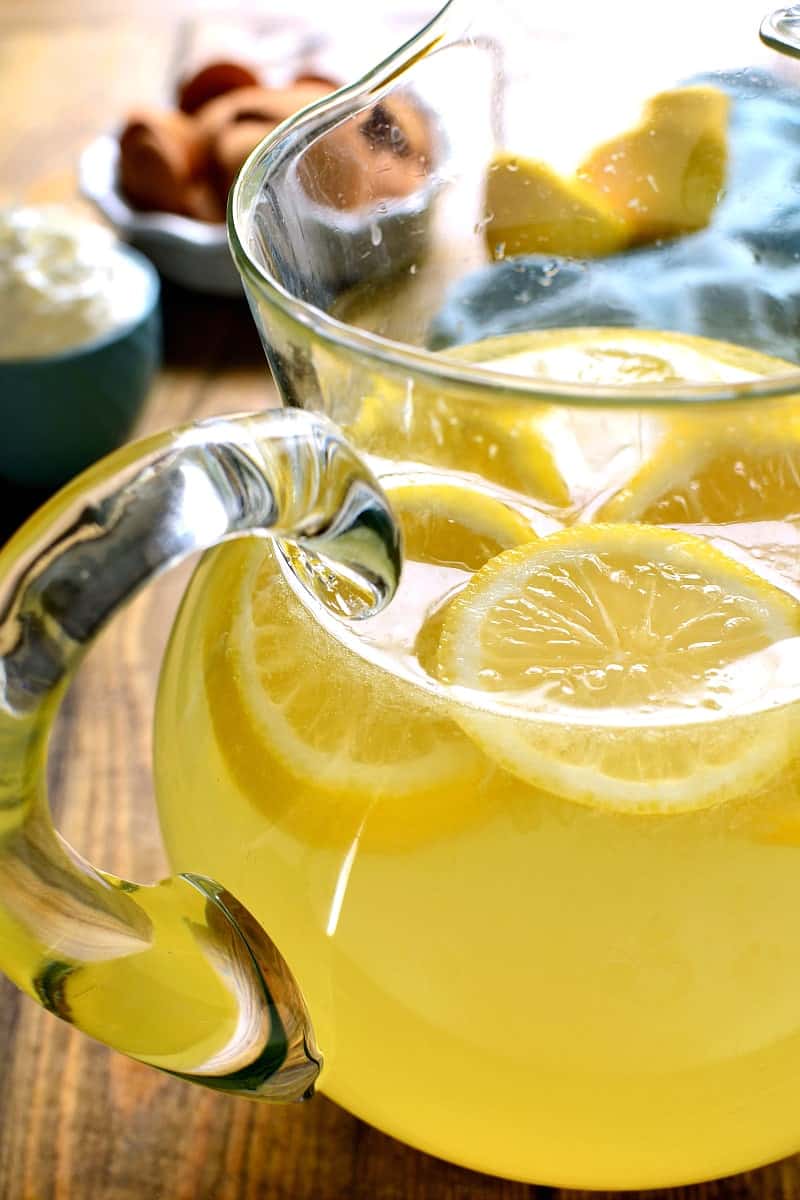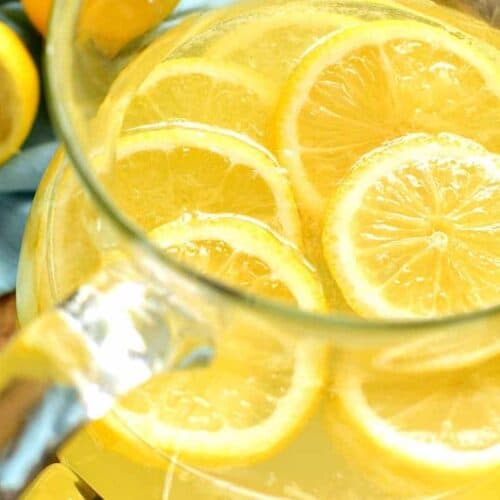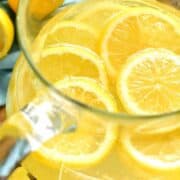 Lemon Meringue Sangria
This Lemon Meringue Sangria tastes just like Lemon Meringue Pie...in a glass! The perfect way to welcome in spring!
Ingredients
1

750 mL bottle sauvignon blanc or other dry white wine

1

c.

lemonade

1/2

c.

whipped cream flavored vodka

1/4

c.

limoncello

1/2

c.

water

1/2

c.

sugar

juice of 1 lemon

1-2

lemons

sliced
Instructions
Prepare simple syrup by combining 1/2 c. water, 1/2 c. sugar, and juice of 1 lemon in a small saucepan. Bring to a boil, stirring occasionally until sugar is dissolved. Remove from heat and set aside to cool.

In a medium pitcher, combine wine, lemonade, vodka, limoncello, and cooled simple syrup.

Garnish with lemon slices.

Chill until ready to serve.


If Sangria is what you crave, then you should try these out!
Chocolate Sangria from Lemon Tree Dwelling
Non-Alcoholic Sangria from Love Bakes Good Cakes
Sunset Sangria from Wine and Glue