This Homemade Amaretto is a deliciously sweet liquor is perfect for gift giving. Made with just 4 simple ingredients, this liquor tastes so much better than store bought and so easy to make!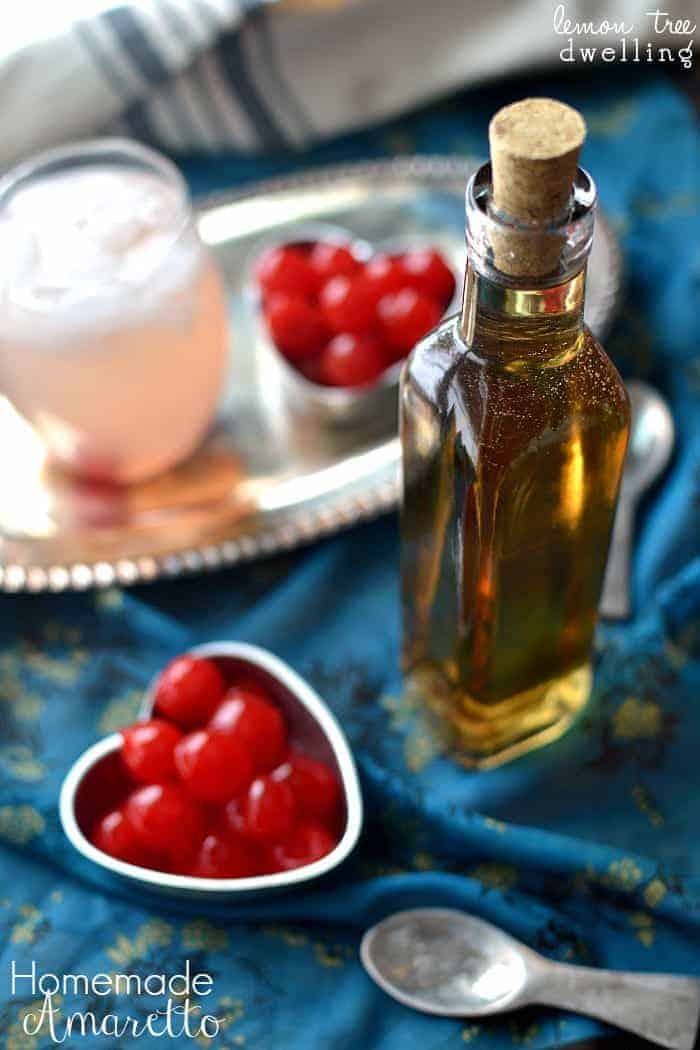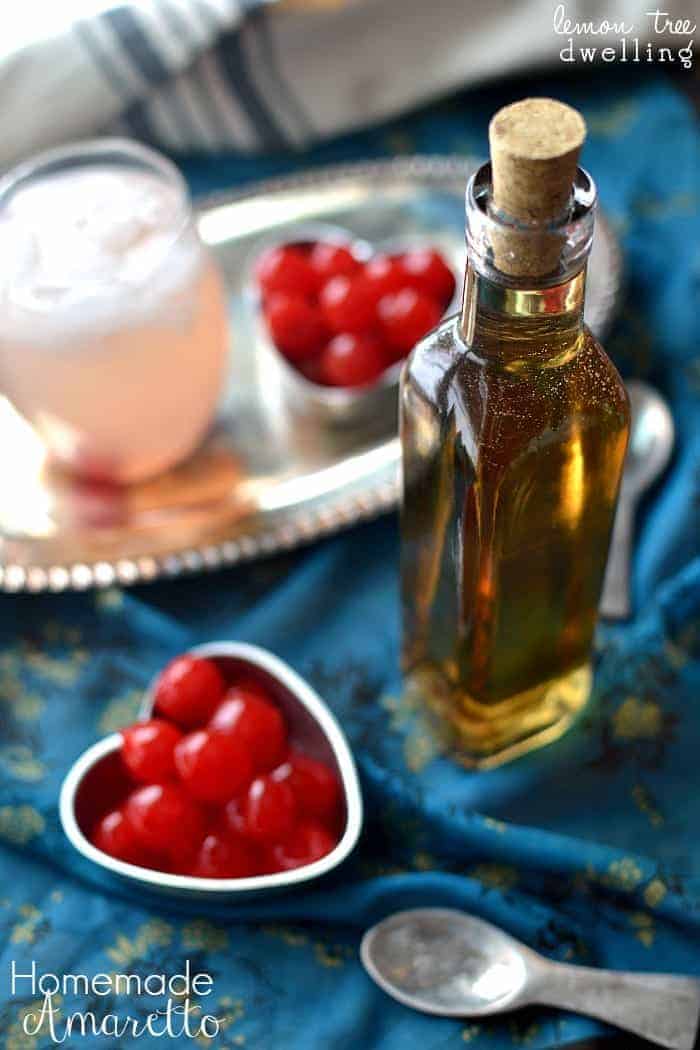 I'm almost embarrassed to ask….but are you a Bachelor fan?? I must admit – it has become a guilty pleasure of ours over the past several years – and as much as I can't stand the idea of it, I'm kinda hooked on the show! In that I look forward to it every Monday and love having friends over to watch it. (Not that I need the company, since Jorden is hooked, too…..!)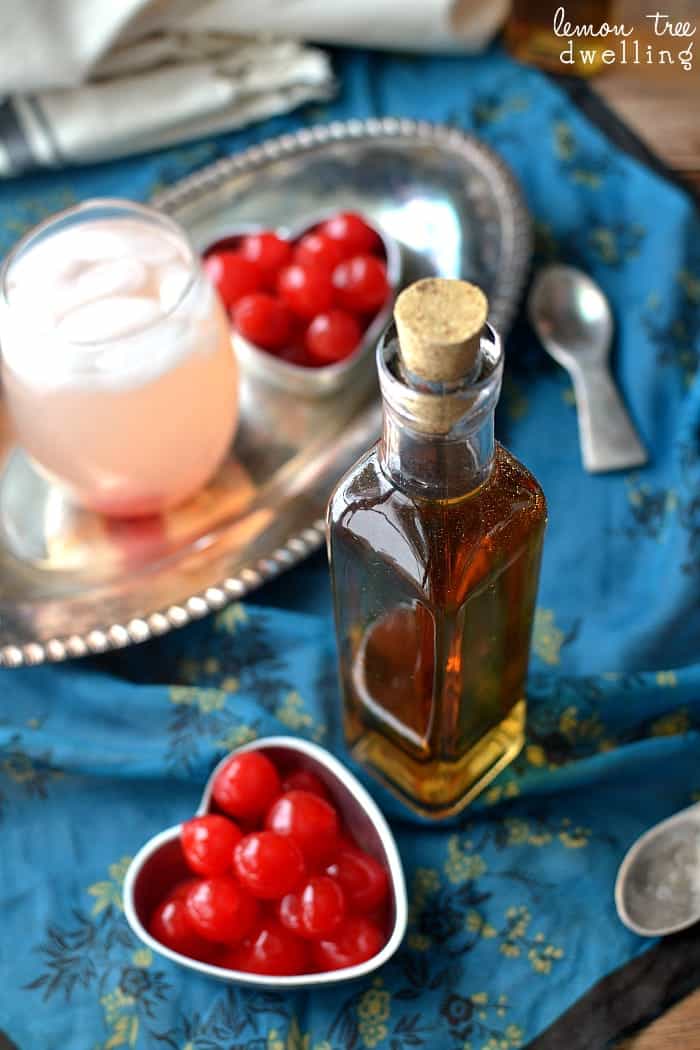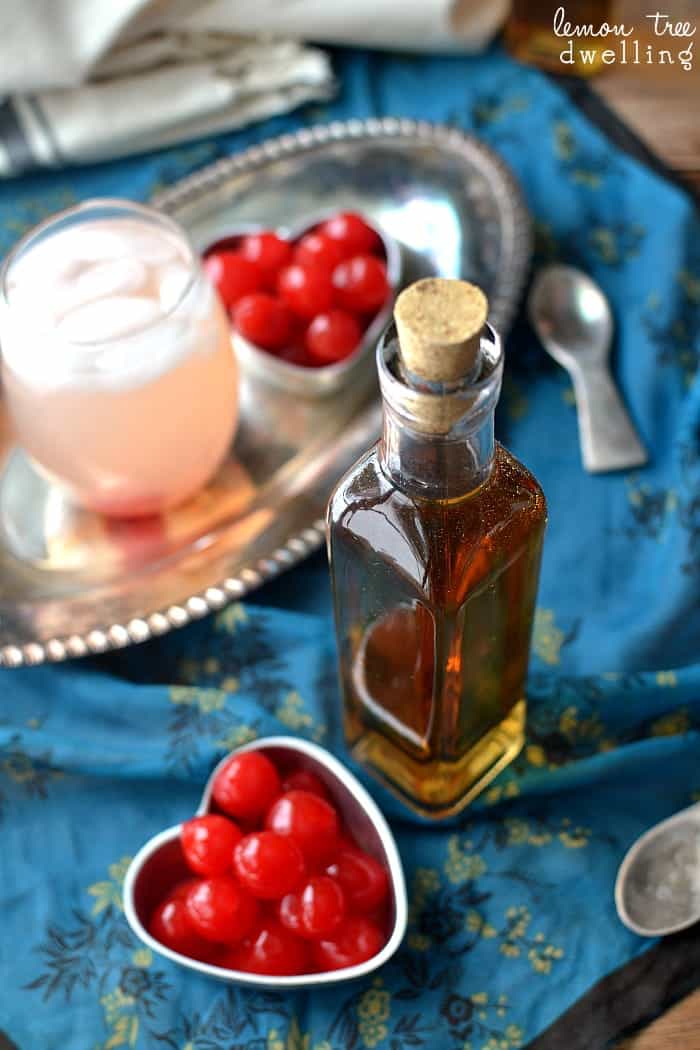 The biggest appeal is that it's a nice little escape from reality. A chance to sit back and relax and watch people look for love….in all the strangest ways. I always get a kick out of certain things – the fact that the "real life" dates are nothing like real life at all, the way people always seem to be convinced that the Bachelor or Bachelorette made a mistake by letting them go, and the fact that they're then convinced they will never find love. And I always cringe at other things – namely, the way people introduce themselves out of the limo (yikes)!
Homemade Amaretto – A great gift!
As for the rest of the show, it's pretty much just sheer entertainment. Sure, there's a lot of eye rolling and head hanging and funny commentary going on in our living room while we watch it…..but there's no place we'd rather be on Monday nights.And…..it's a great time to try out a new drink, too! Like this Homemade Amaretto. It's simple and sweet and so delicious…..and makes for a delicious Bachelor-watching cocktail. Because it you're going to watch it, you might as well go all in…..you know what I mean?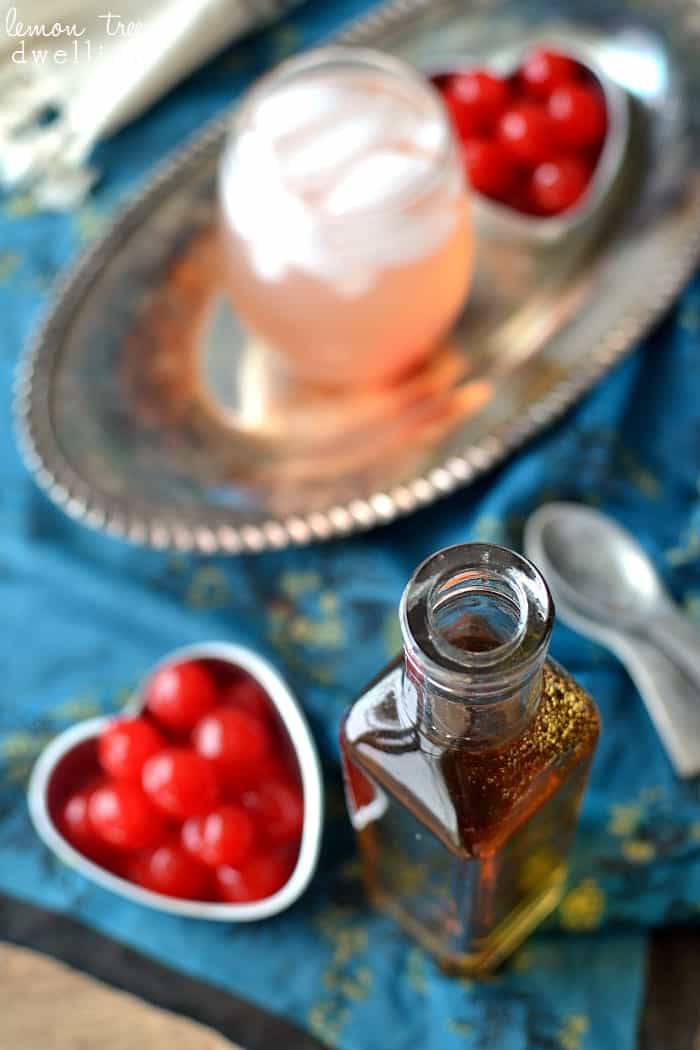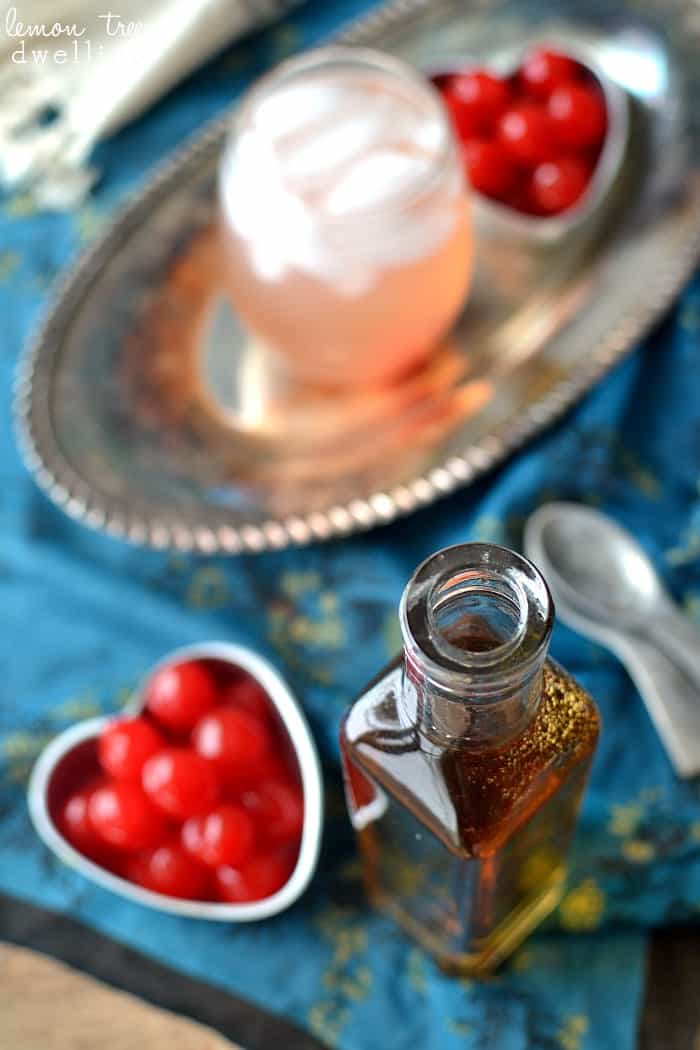 Okay – so Bachelor – yay or nay? And if not Bachelor, what is your guilty pleasure TV show? (I'm always looking for a new one – ha!) Can I get a cheers?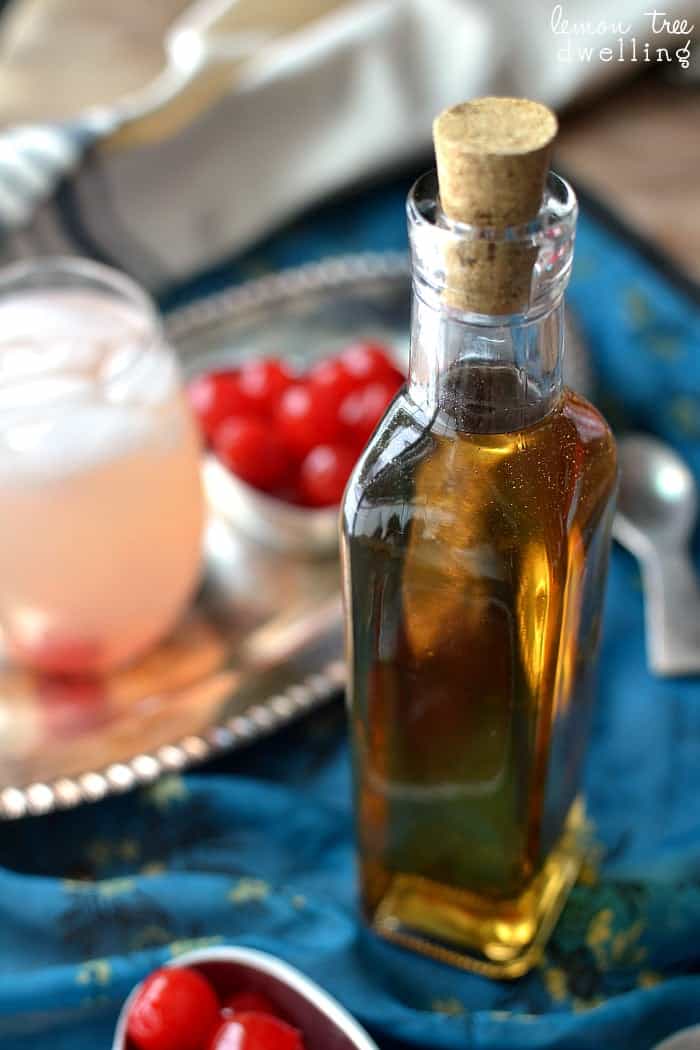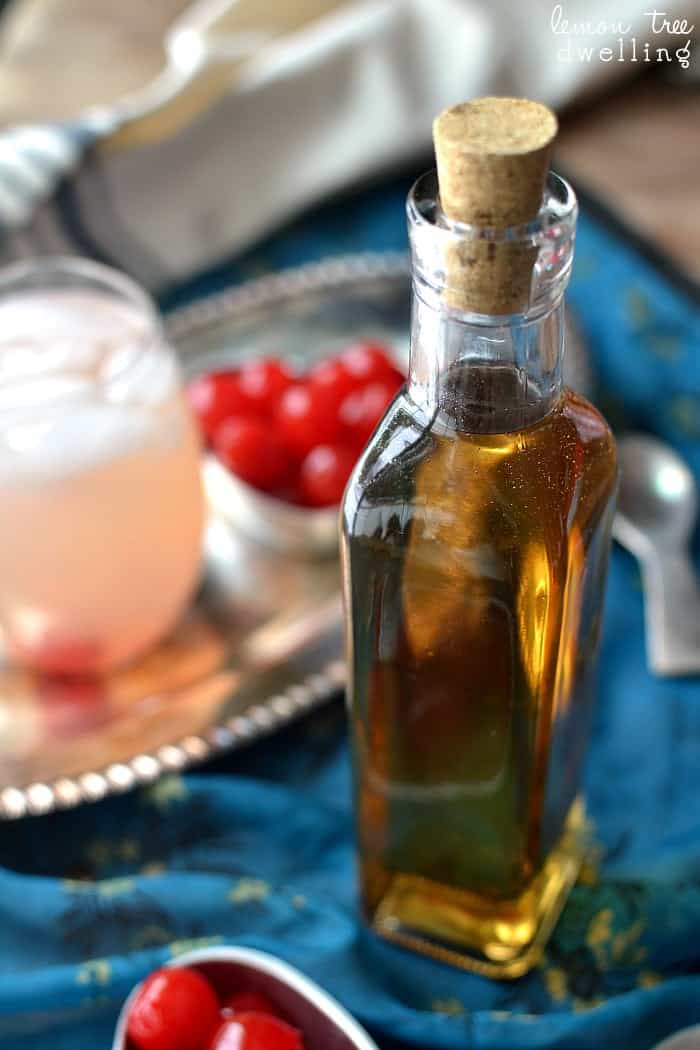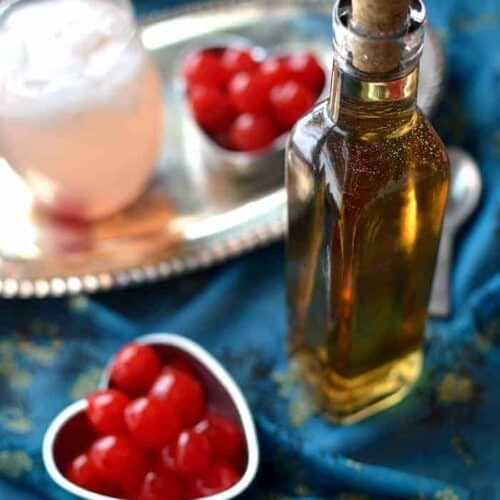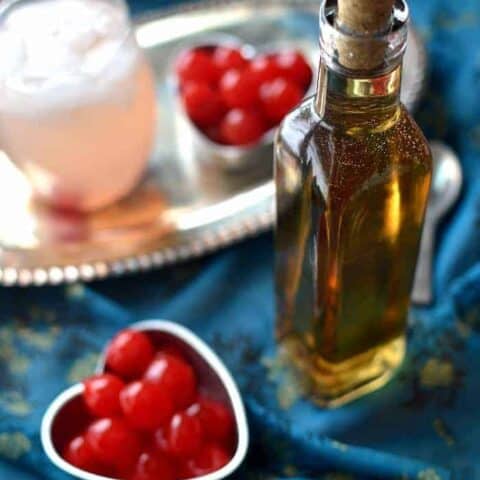 Homemade Amaretto
Prep Time: 15 minutes

Total Time: 15 minutes
Ingredients
1 c. water
3/4 c. sugar
1 c. brandy
1 c. vodka
1 1/2 - 2 Tbsp. almond extract
Instructions
Combine water and sugar in a small saucepan; bring to a boil.
Reduce heat and simmer 10 minutes.
Add brandy, vodka, and almond extract.
Cool; store in airtight container.
Nutrition Information:
Serving Size: 1 grams
Amount Per Serving: Unsaturated Fat: 0g

Another one of my favorite cocktails is my Strawberry Coconut Bellini. This also makes a great Bachelor watching cocktail!