These Easy Chicken Patties are packed with veggies and cheese and served with a creamy southwest dipping sauce! Perfect for lunch, dinner, or anywhere in between!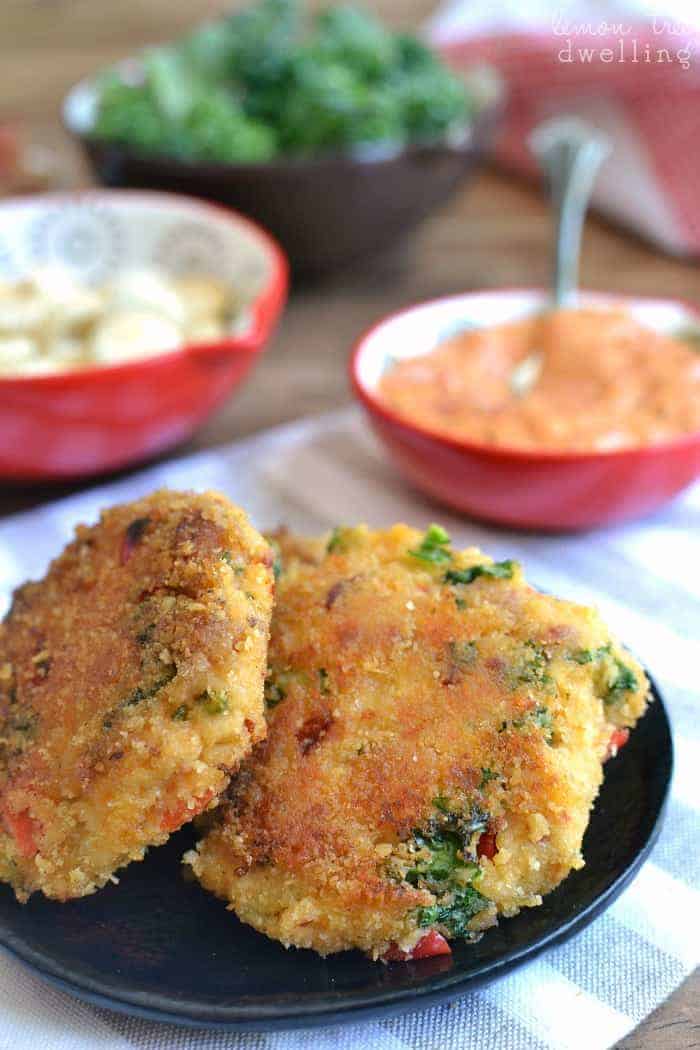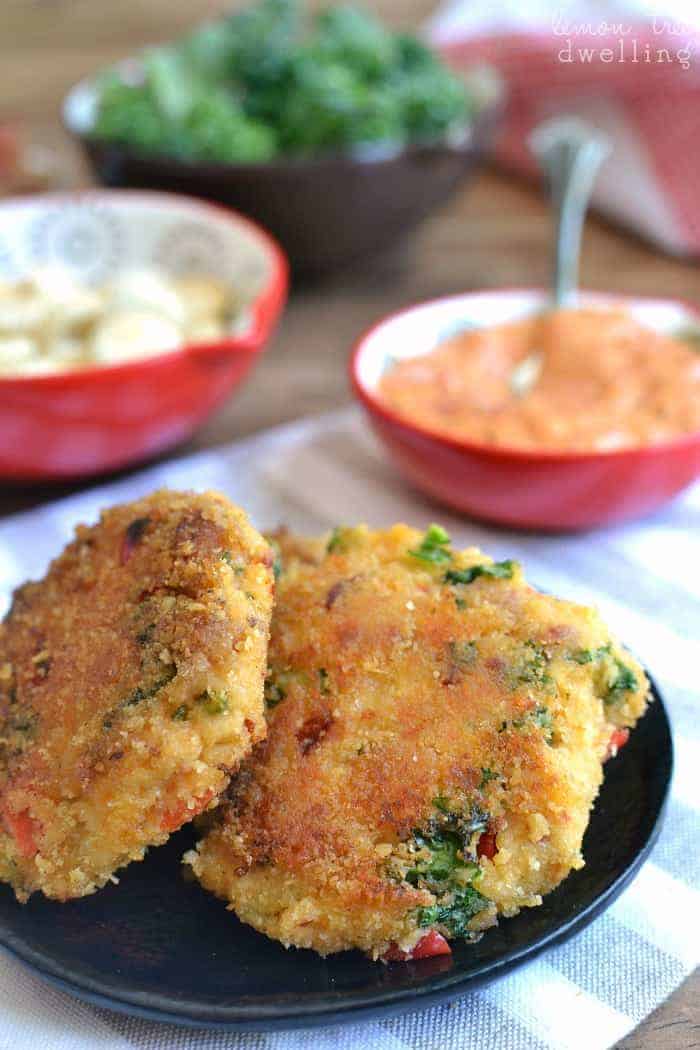 You know those mornings when you wake up in a cold sweat, heart pounding, mind racing, and all you can think is "I HOPE that was a dream??" I don't have them often, but when I do, chances are they have something to do with food!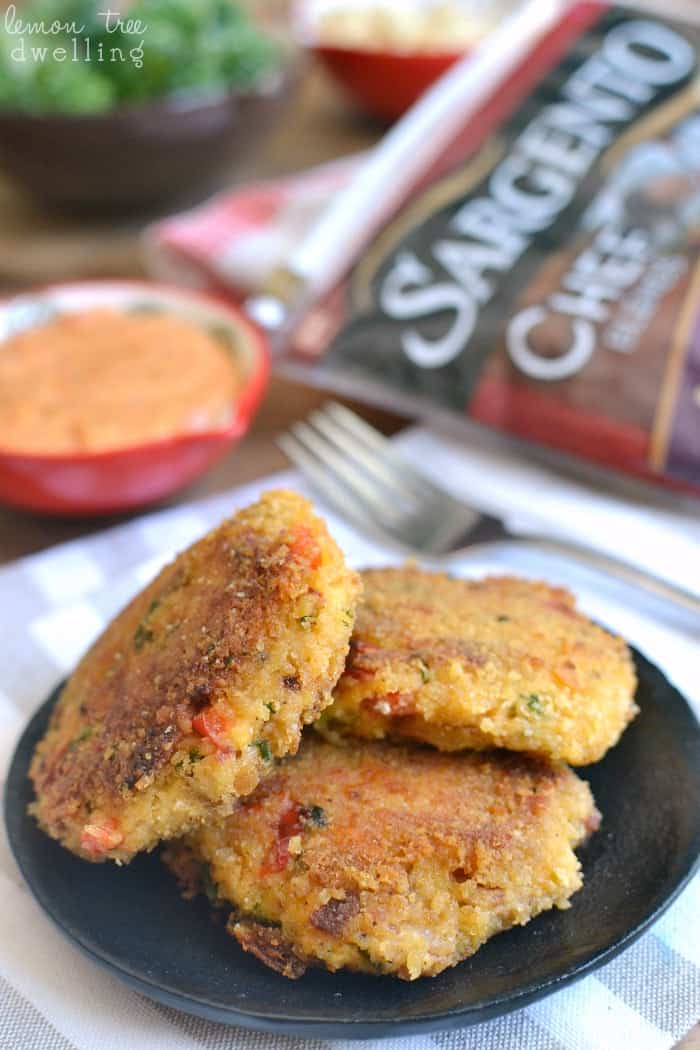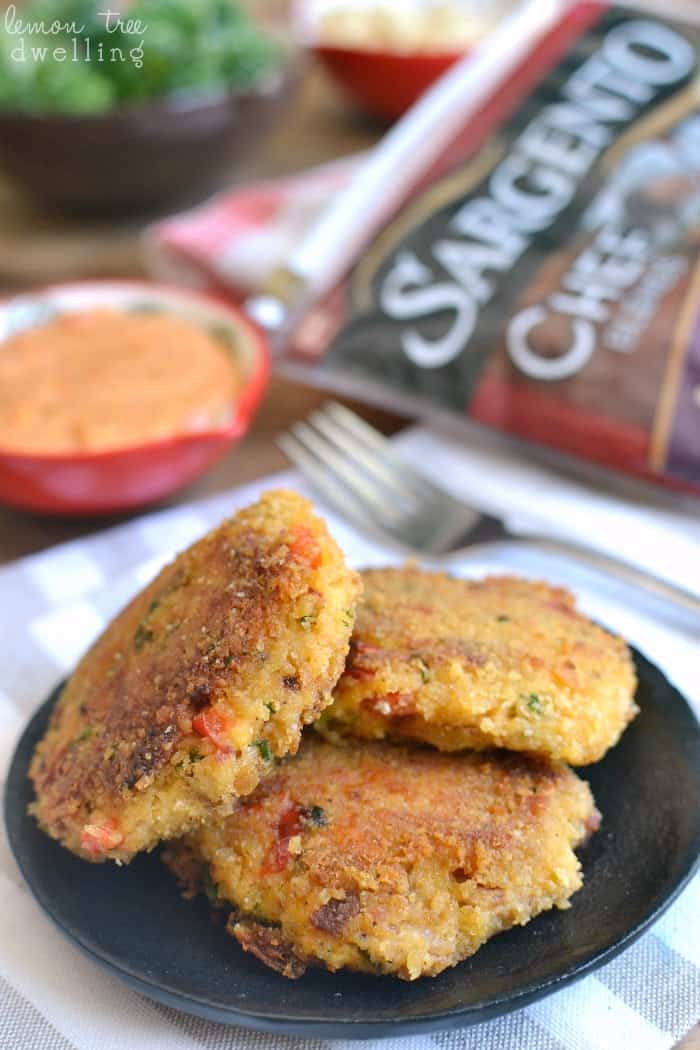 See, I have a minor obsession with watching cooking competitions before bedtime. I love them for the drama, the excitement, and of course, the FOOD! But apparently I can't just watch them without also subconsciously envisioning myself in them. And being scared to death at the thought of it!!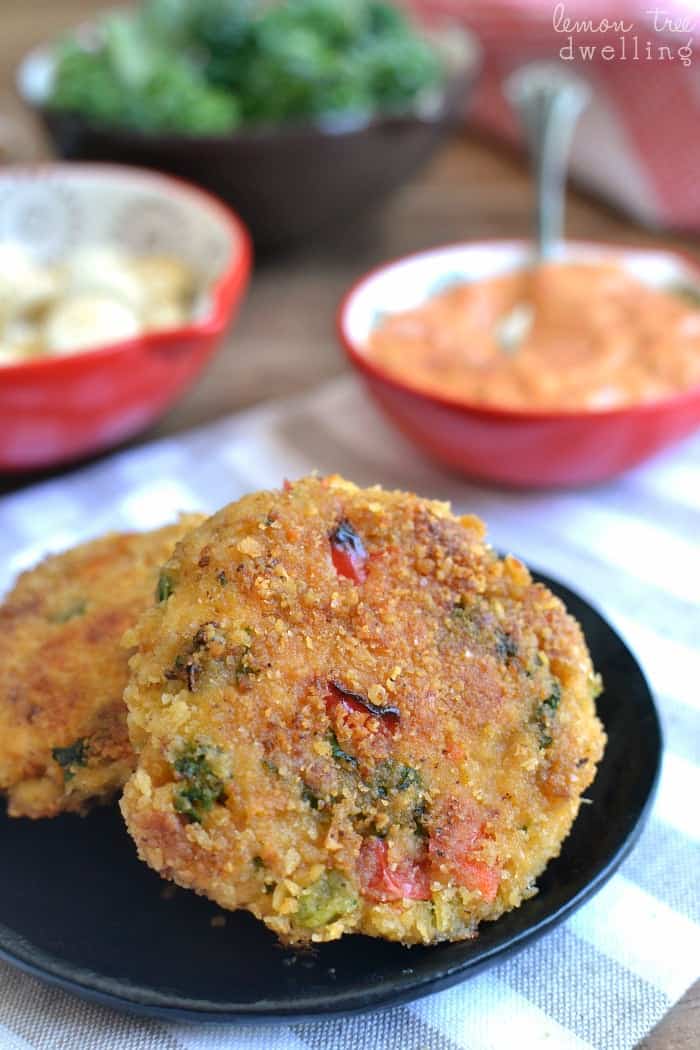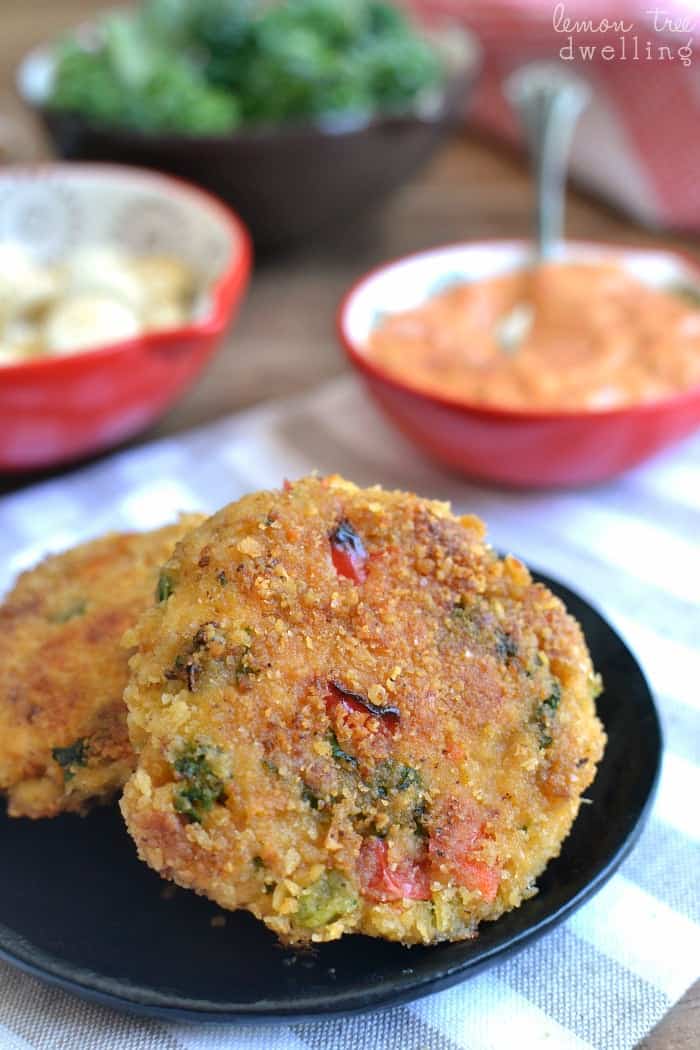 So when I was given the opportunity to create a recipe for the Sargento® Chopped at Home contest, I was simultaneously thrilled and terrified! But mostly thrilled. Because I knew I'd be making it in the privacy of my own home, and I knew I'd have more than 30 minutes to do it! The items in my basket? Sargento® Chef Blends 4 State Cheddar, kale, oyster crackers, and bacon. Ready, set, go!!!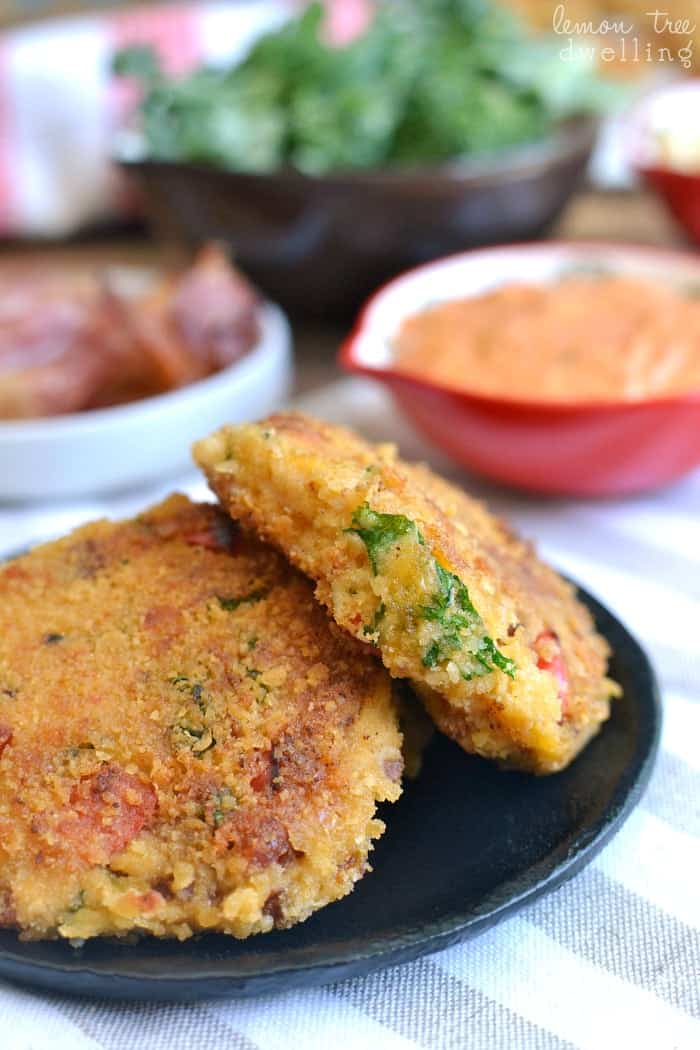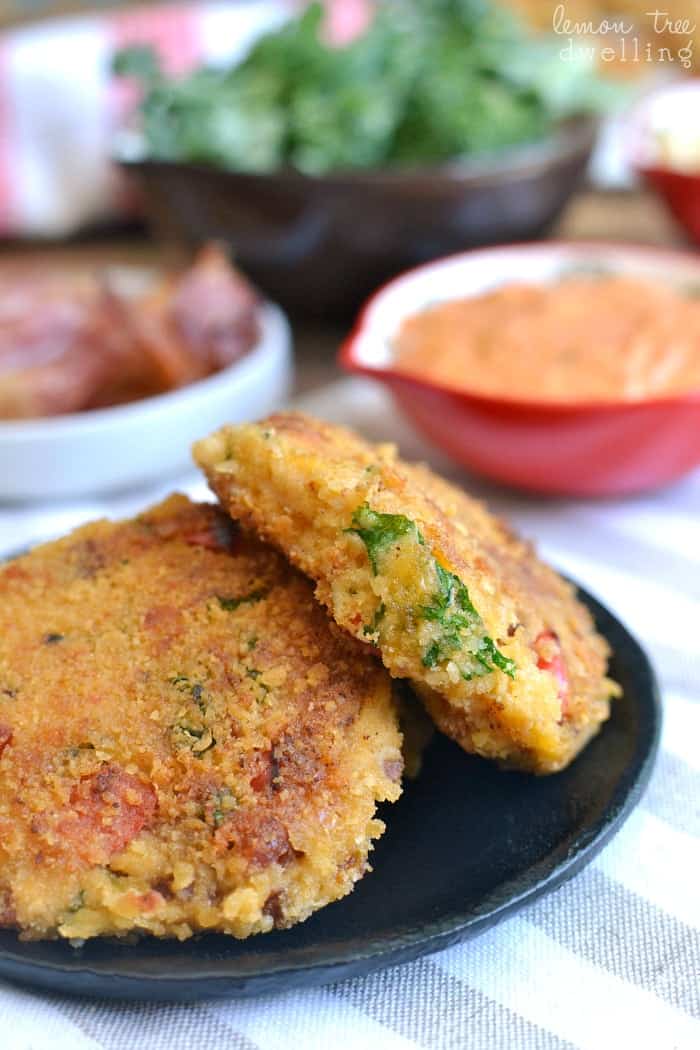 To be honest, I had no problem coming up with ideas that incorporated cheddar, kale, and bacon. It was the oyster crackers that tripped me up! I know from watching Chopped that it's not enough to just use the ingredients…..you have to use them thoughtfully. With purpose. Which is why, when I finally dreamed up these chicken patties, I knew it would be a home run!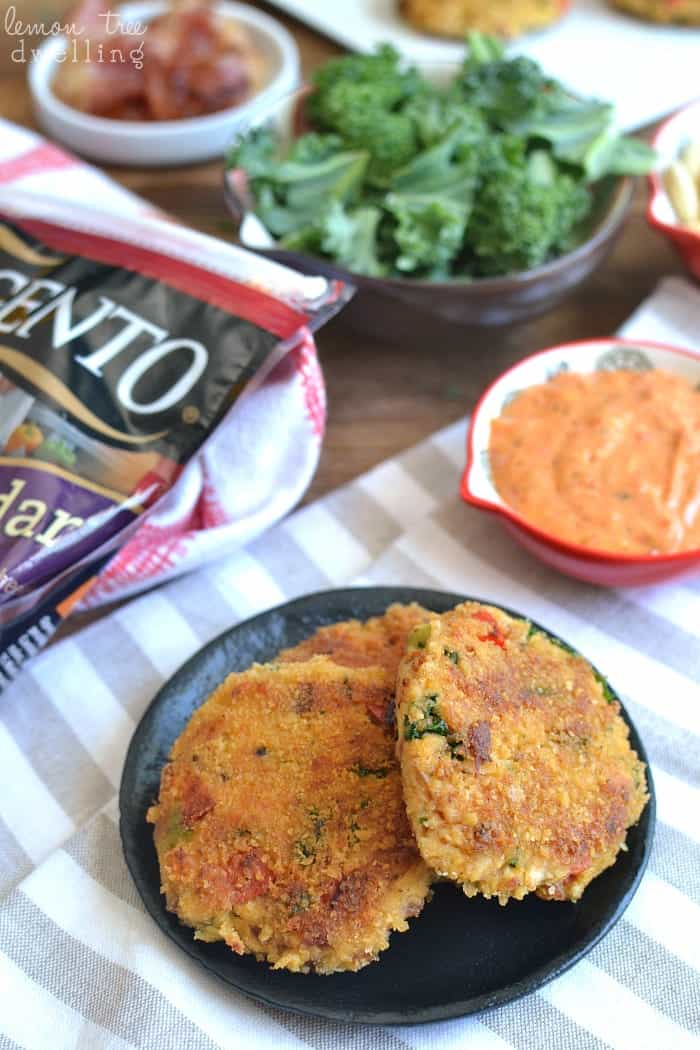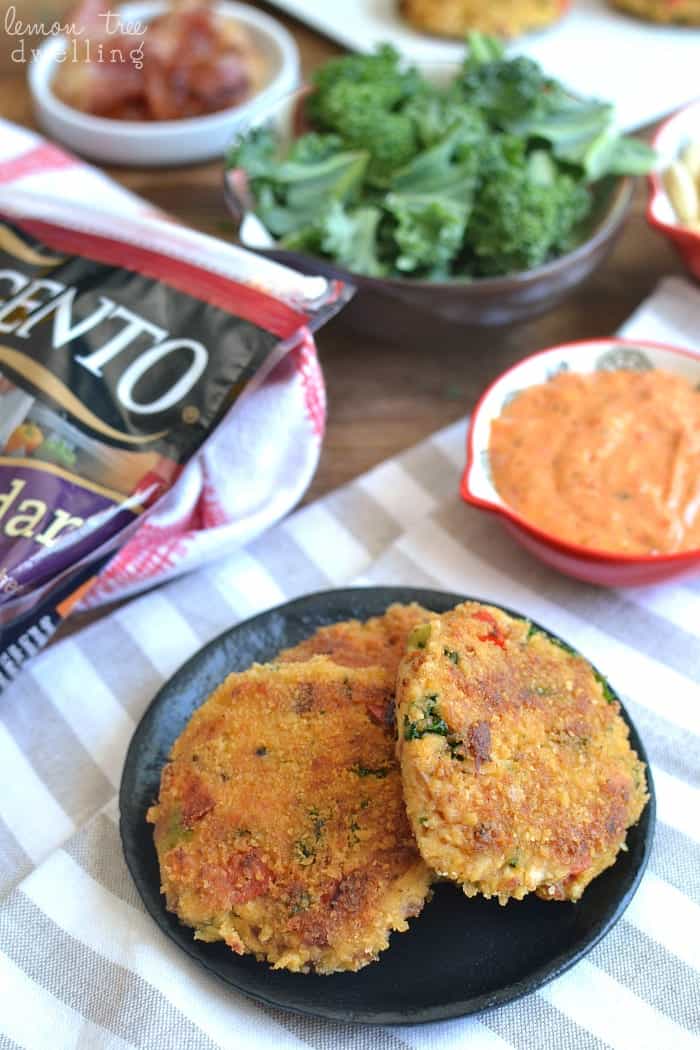 They're just like crab cakes, but made with canned chicken breast. S0 they're less expensive and more universally accepted…..especially among kids. My family ate ALL of them for dinner. Every last one of them. Which says a LOT! Maybe I should sign up for one of those cooking shows, after all……who's joining me?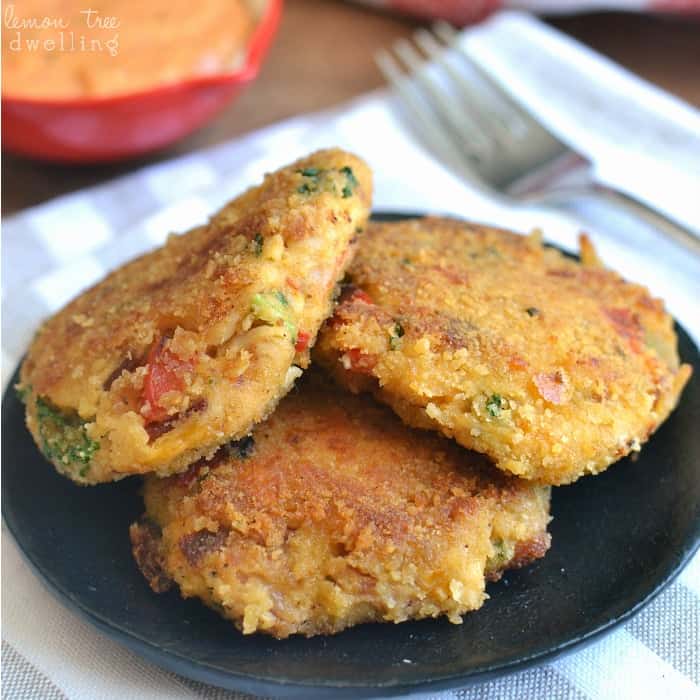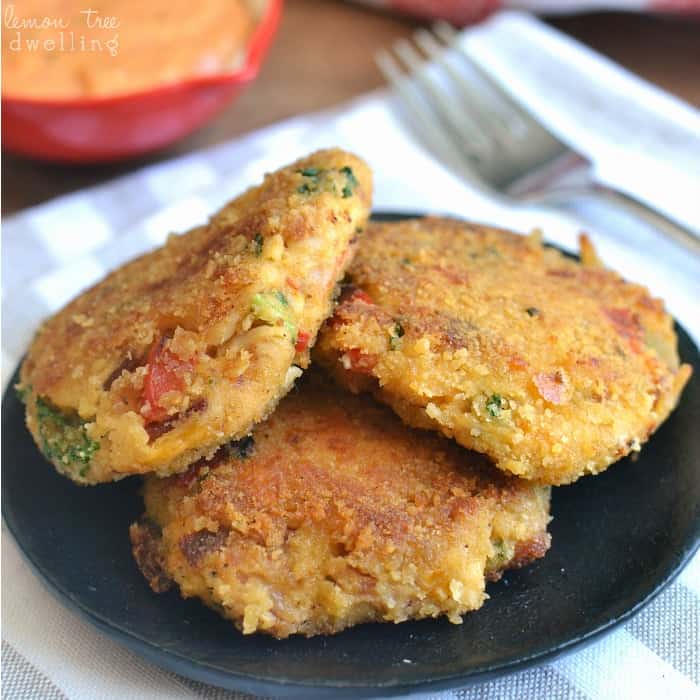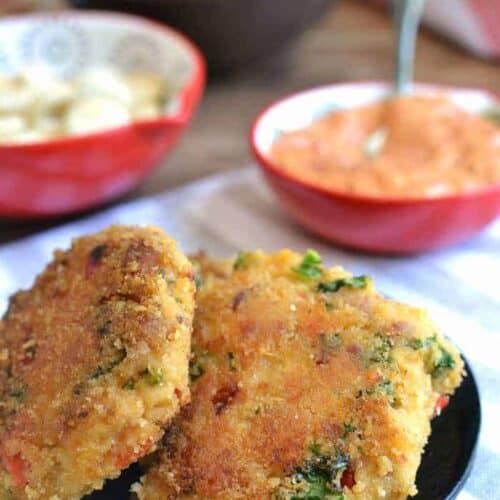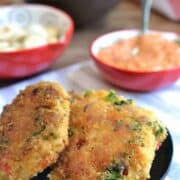 Easy Chicken "Crab" Cakes
Ingredients
2

10 oz. cans chicken breast (can also substitute crab)

4

pieces

cooked bacon

3/4

c.

Sargento 4 State Cheddar Cheese

1/2

c.

diced red pepper

1/2

c.

finely chopped kale

1/2

c.

oyster cracker crumbs

1

egg

beaten

1/4

c.

mayonnaise

1

tsp.

southwest seasoning

1

garlic clove

minced

salt & pepper to taste

1/2

c.

oyster cracker crumbs

for breading

Sauce:

Creamy Southwest Dipping Sauce

recipe HERE
Instructions
Combine chicken, bacon, cheese, red pepper, kale, cracker crumbs, egg, mayonnaise, and seasonings in a bowl and mix well.

Shape into small cakes (about 1/4 c. each) and coat with cracker crumbs.

Saute the cakes in butter in a skillet until brown on both sides.

*Can be made in advance, stored in refrigerator, and reheated at 400 degrees for 10-15 minutes.
Looking for more Southwest flavors??
Available in 30 versatile varieties, unique blends and distinct cuts, Sargento Shredded Cheese is always cut from blocks of 100% real, natural cheese. For more inspiration, check out the Sargento Pinterest page Pinterest.com/sargentocheese/ or visit Sargento.com for more information.