The BEST Homemade Buttermilk Ranch Dressing! Once you try it, you'll never go back!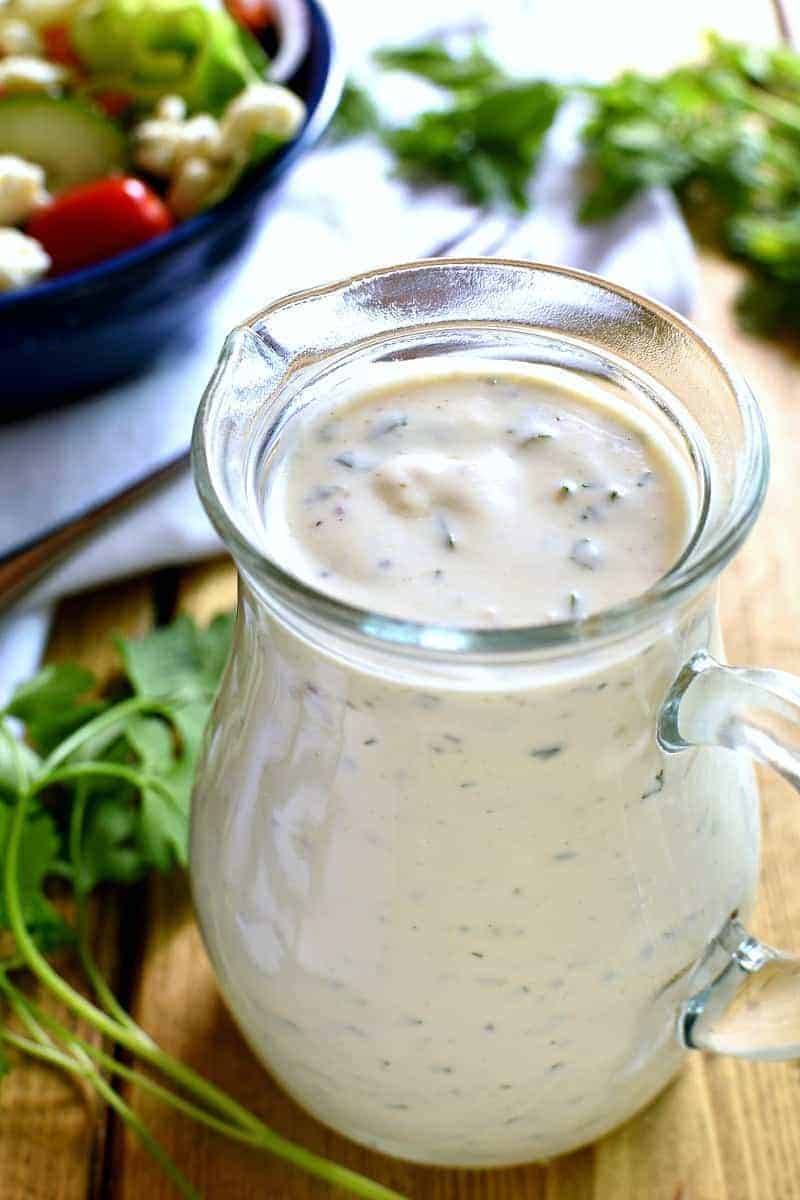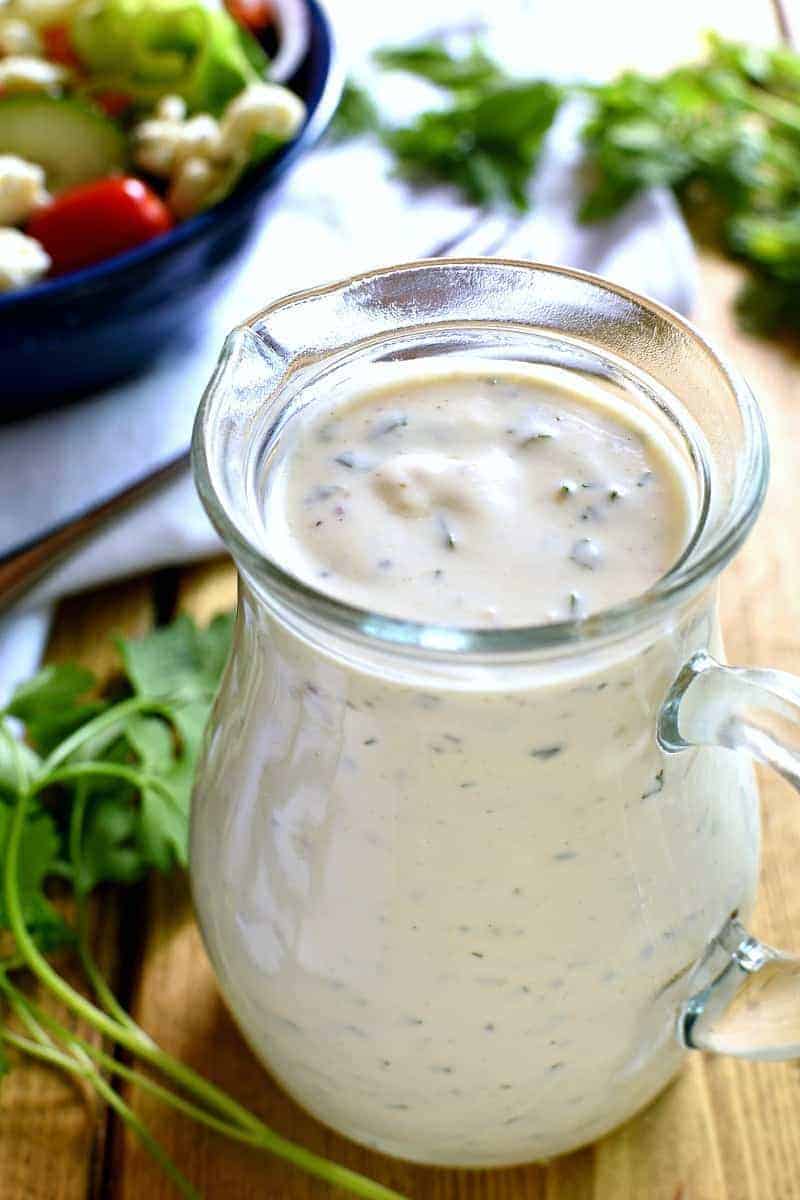 I partnered with Kemps to bring you this delicious recipe, but as always, all ideas & opinions are my own.
When it comes to grocery shopping, there are certain things we always need. Like bread and milk and fruit (and more fruit) and yogurt and string cheese and….ranch dressing! Seriously – I'm not sure how or why we are constantly running out of it…maybe it's the salads I make every night for dinner? Or the fact that ranch dressing is the perfect dip for nearly everything? But you better believe I hit up the dressing aisle often. And if I don't? I have some seriously unhappy people to deal with.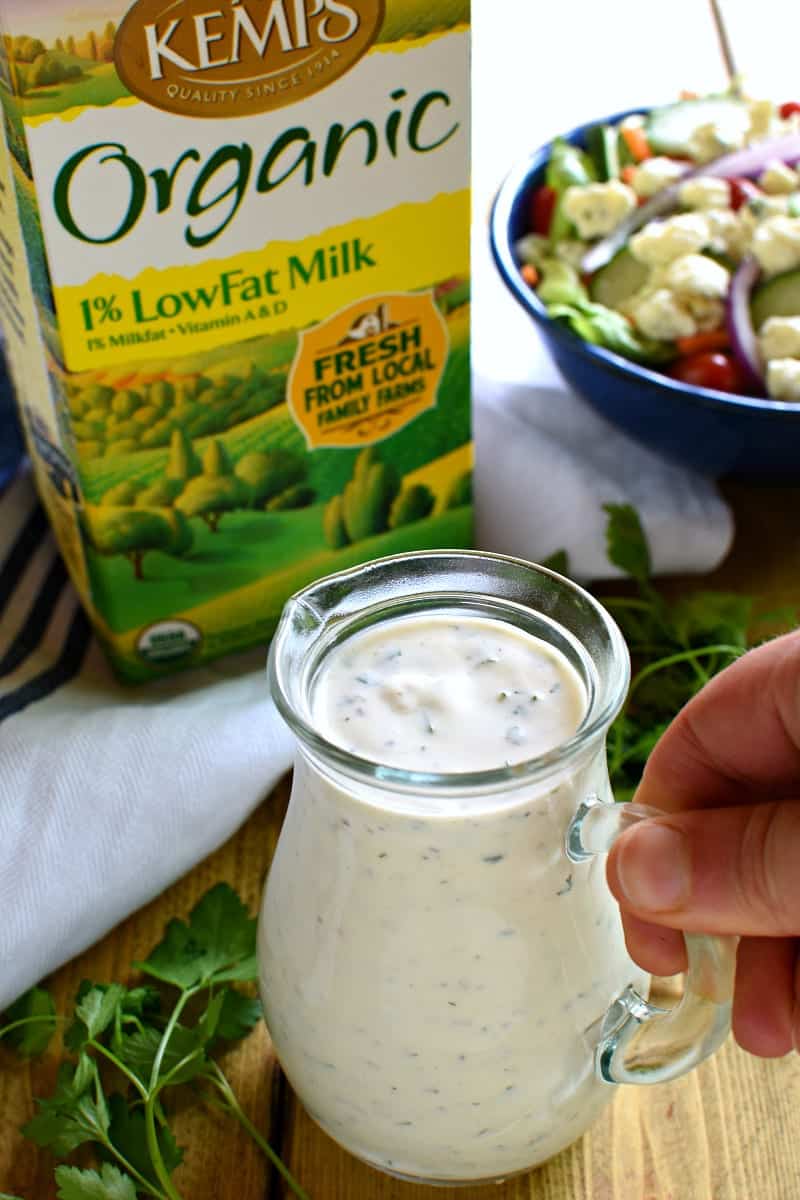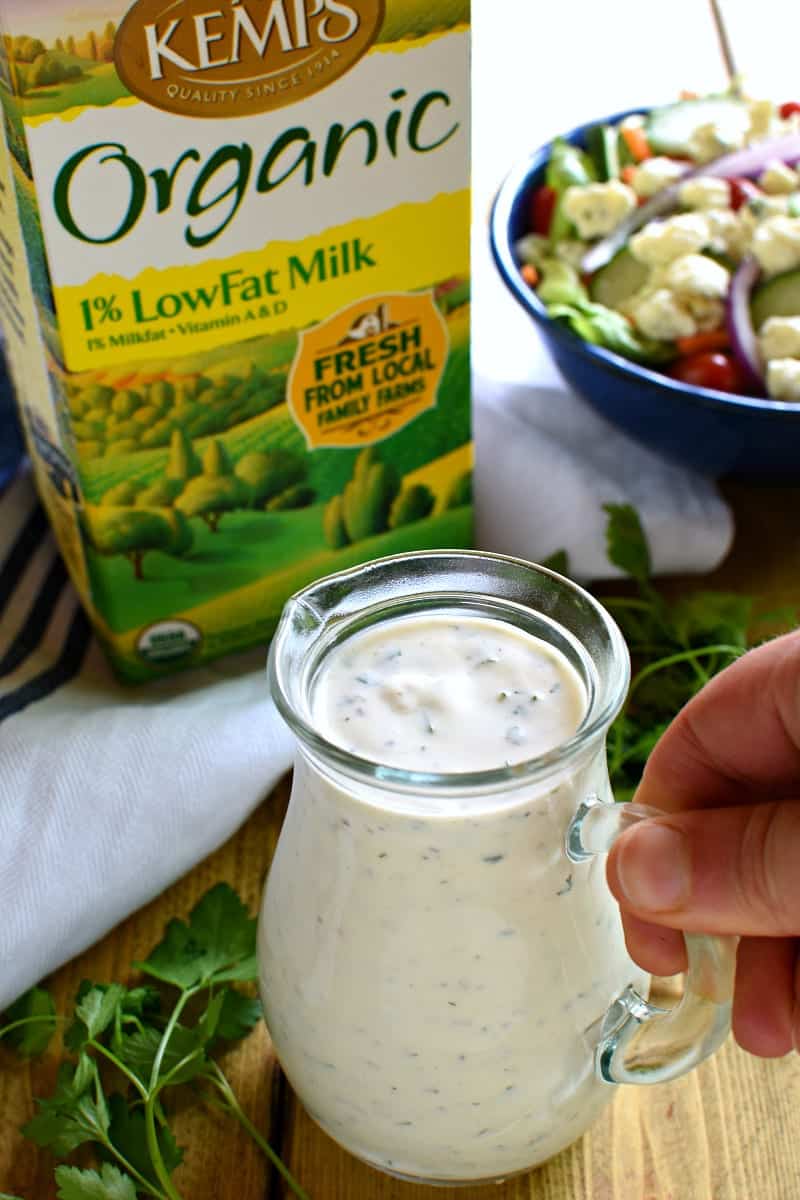 Because not only do we all love it on salads and with carrot sticks, but we eat it with breadsticks and pizza and chicken tenders and…dare I say…fish! Yes, we're officially that family. The family who puts ranch on EVERYTHING. Which got me thinking: why do I keep buying it? Why don't we just make our own? So we don't have to think about it literally every time we're at the grocery store, or have a mini panic attack when we realize the bottle is empty!?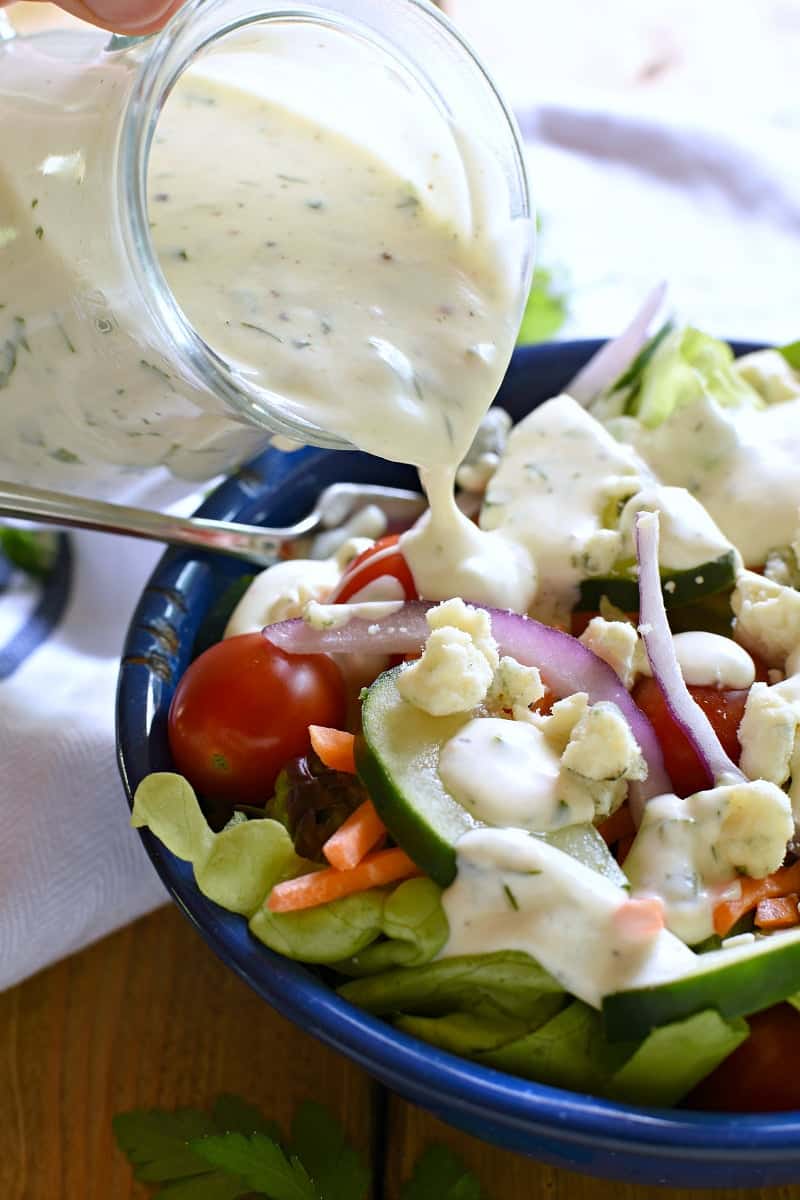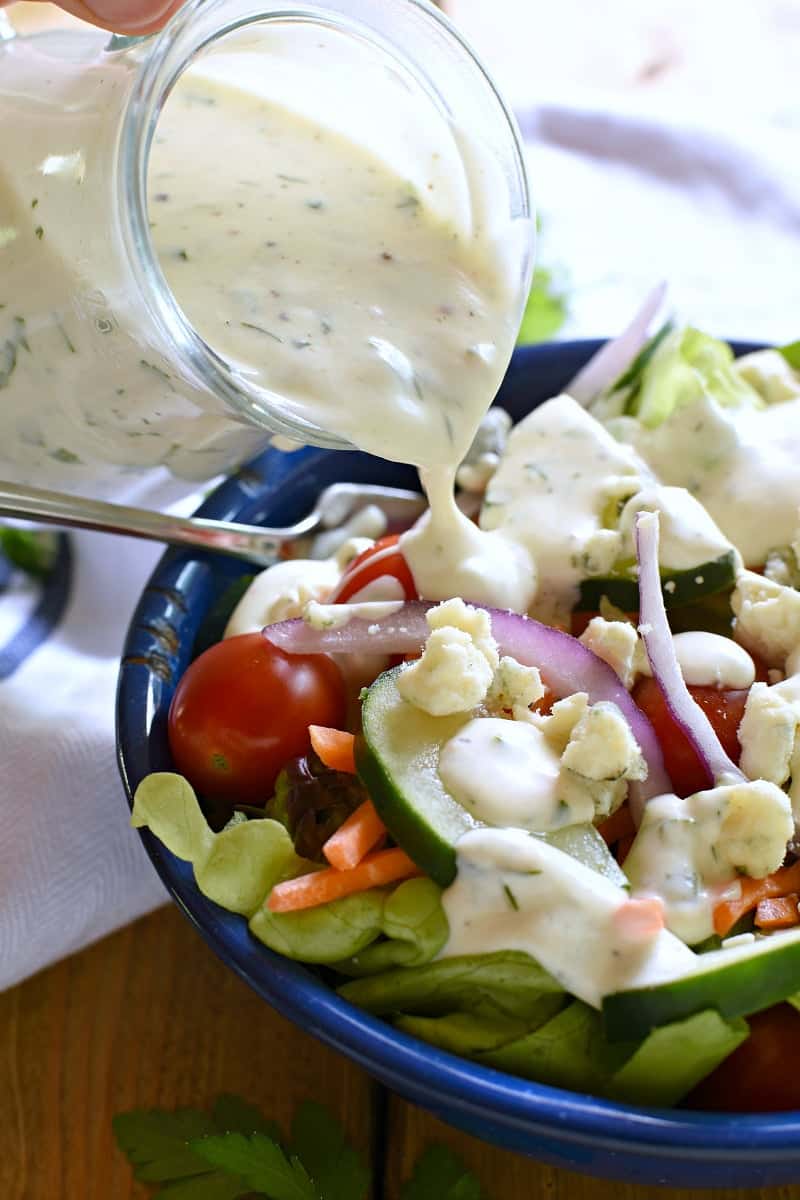 So here's the truth. As much as I love making my own salad dressing, because it always tastes way better than anything you can buy in the store, I haven't ever ventured into homemade ranch. Or realized how very easy it is to make! But it really is, and it takes just a handful of ingredients. Starting, of course, with your favorite milk.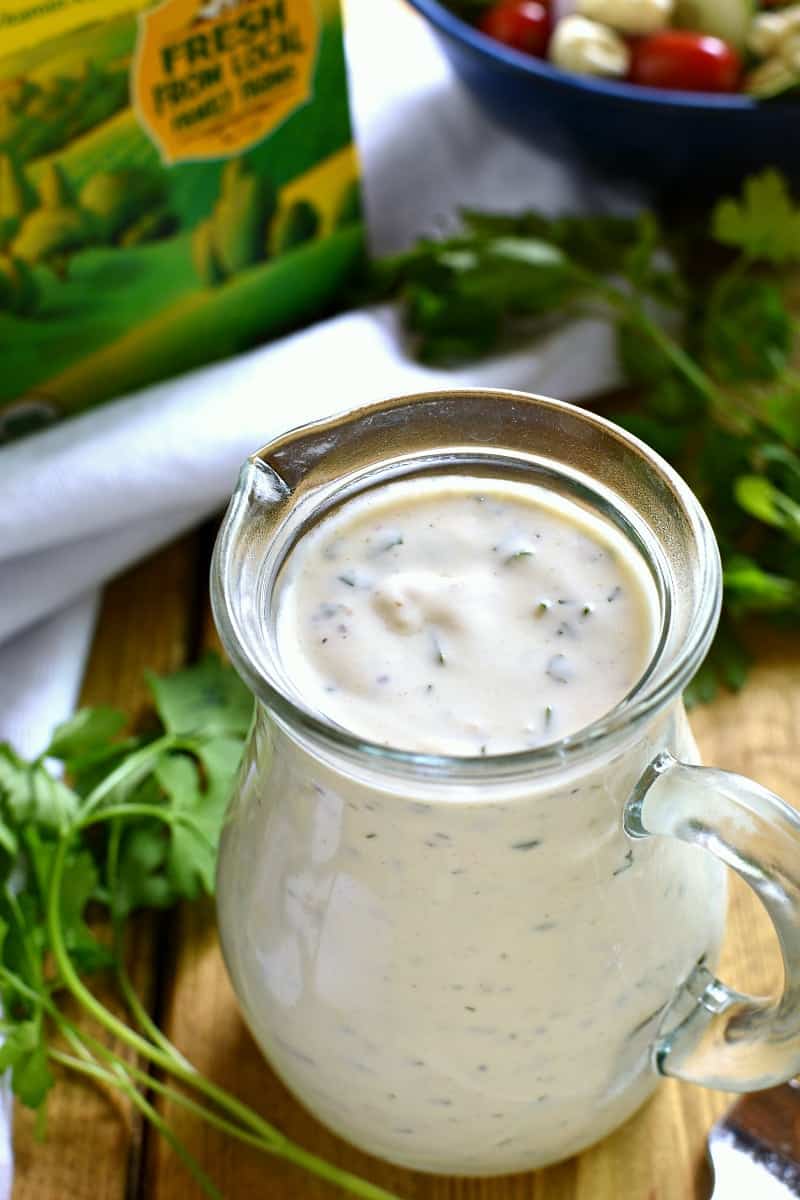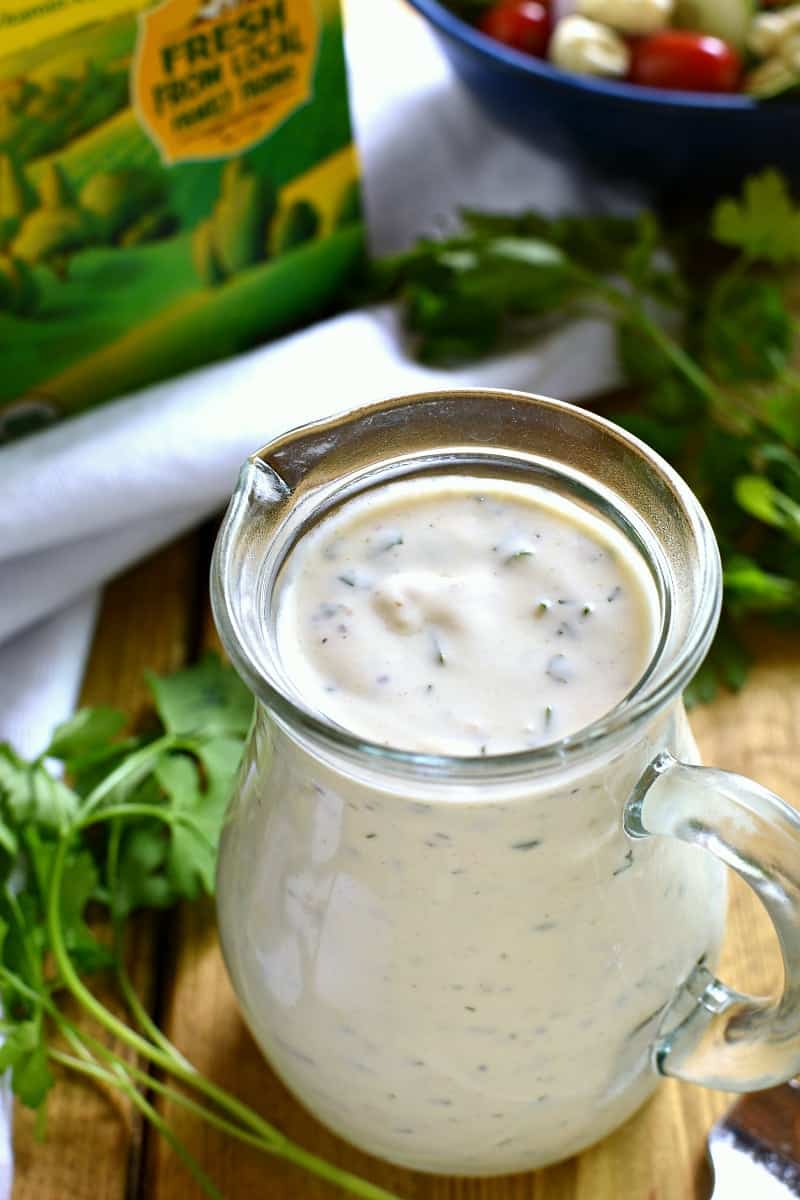 Well, in our house we're Kemps lovers, and we recently discovered that Kemps Organic Milk is now available in a half gallon size at Pick 'n Save (our go-to grocery store)! Which is perfect for our family….because even though there are six of us, we all have different preferences. And sometimes a full gallon is just too much! We love Kemps Organic because it's locally sourced from nearby family owned farms, delivered fresh, and it tastes great.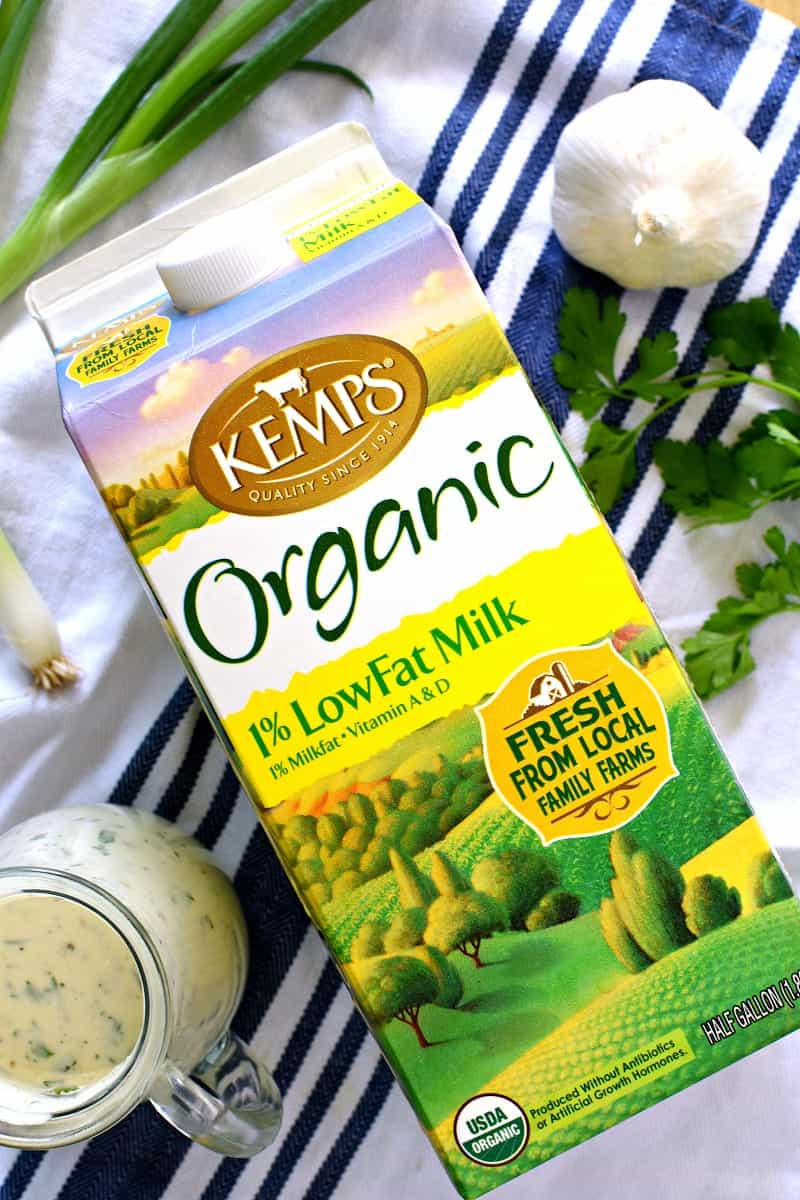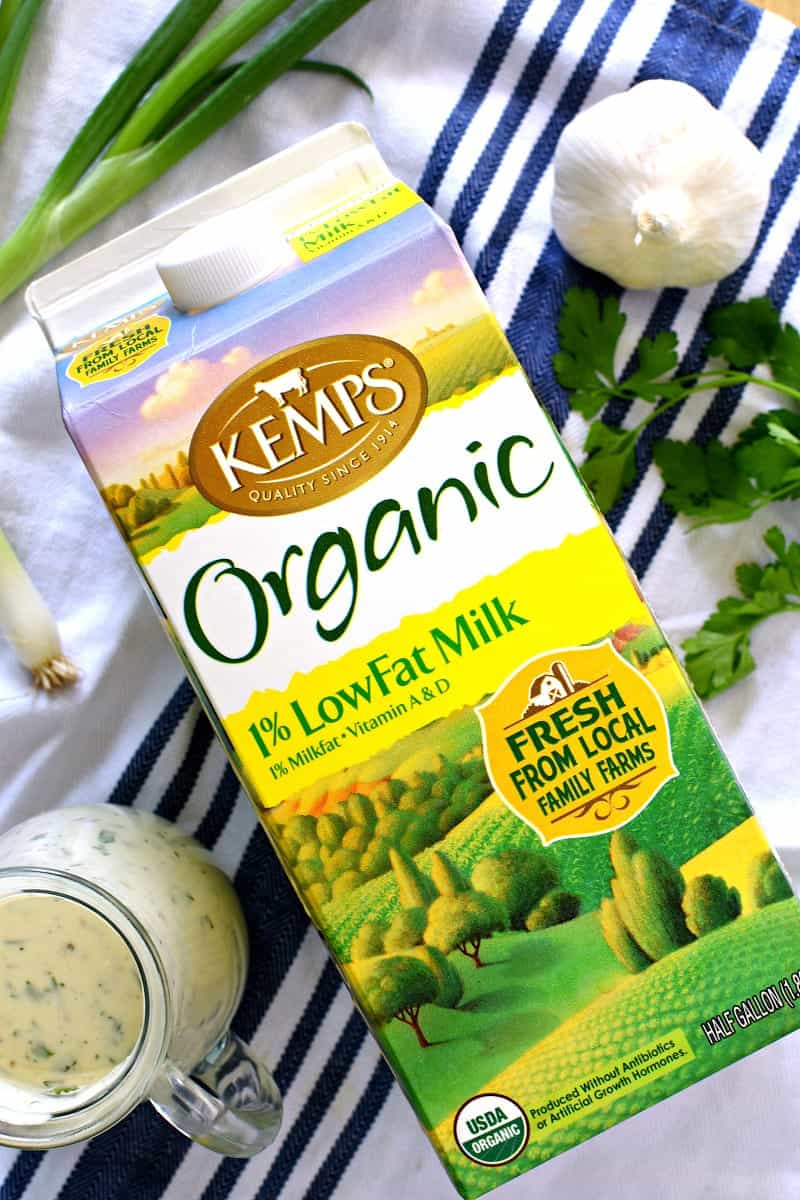 And best of all….it's the perfect starting point for Homemade Buttermilk Ranch Dressing. Just add some lemon juice, mayo, sour cream, garlic, and fresh herbs, and you have yourself the best buttermilk ranch dressing ever! Perfect for salads or veggies or whatever your little heart desires. And my heart always desires ranch dressing.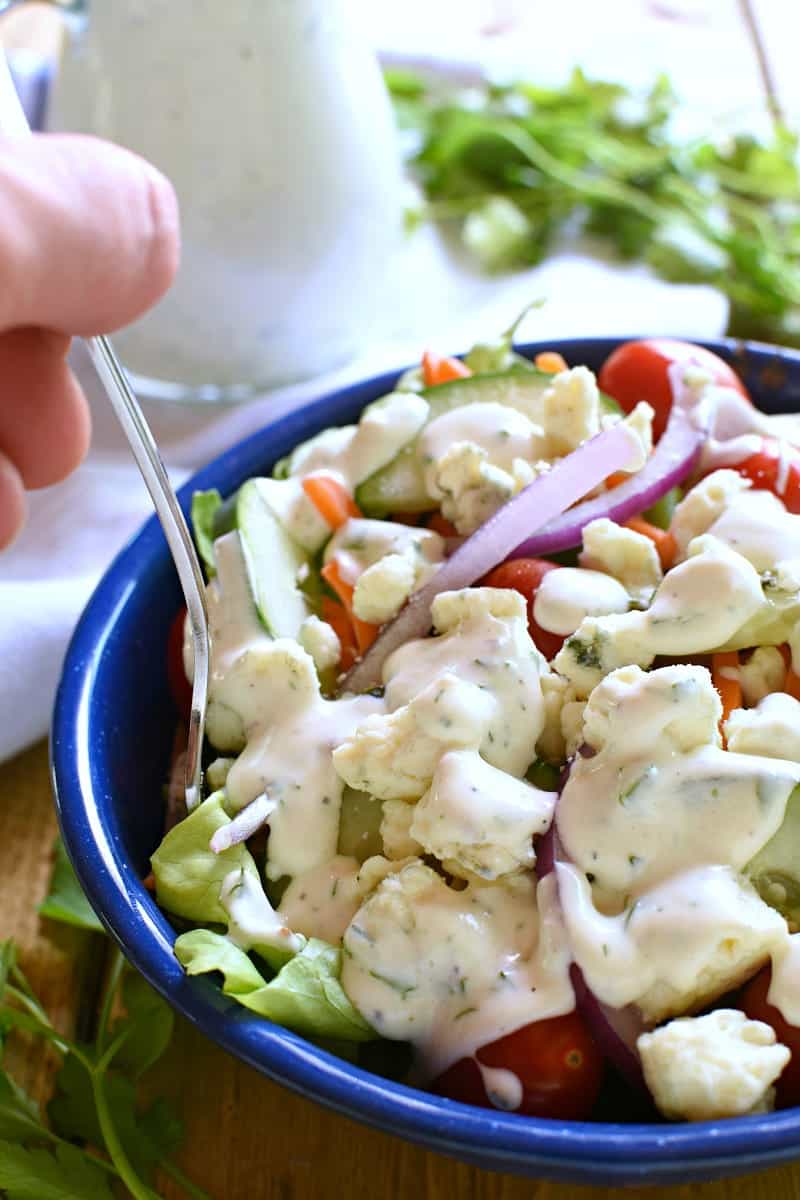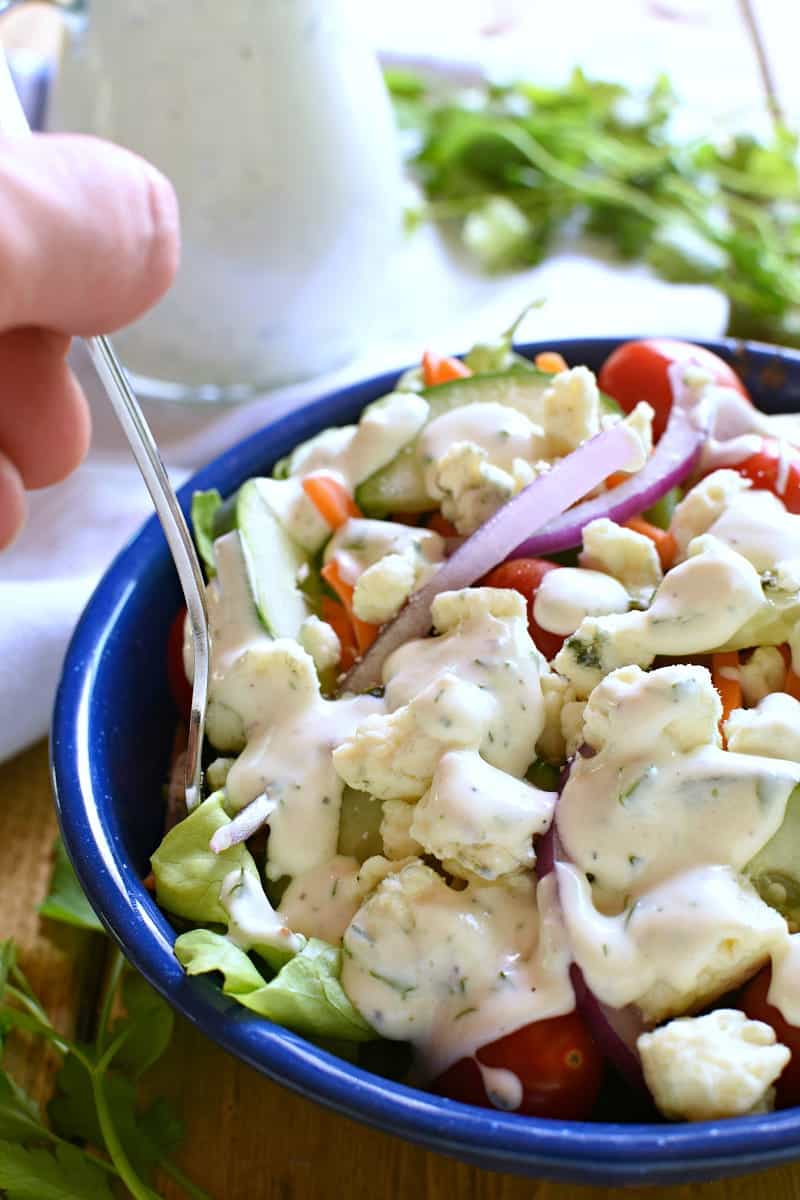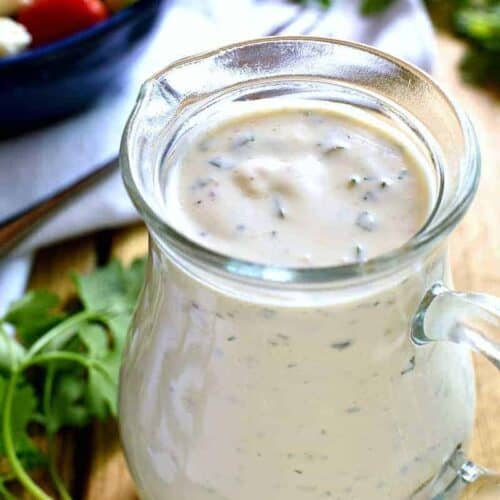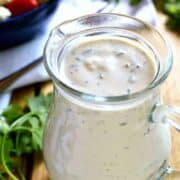 Buttermilk Ranch Dressing
The BEST Homemade Buttermilk Ranch Dressing! Once you try it, you'll never go back!
Ingredients
1/2

c.

Kemps Organic Milk

1

Tbsp.

lemon juice

1/4

c.

Kemps sour cream

1/4

c.

mayo

1

clove

garlic

minced

1

tsp.

fresh minced parsley

1

tsp.

fresh minced dill

1/2

tsp

dijon mustard

1/4

tsp.

salt

1/4

tsp.

fresh ground pepper

1/4

tsp.

sugar

optional
Instructions
In a small jar with a lid, combine milk and lemon juice. Let stand 1-2 minutes until thickened, then cover and shake well. Pour into a small mixing bowl.

Add remaining ingredients and whisk until smooth.

Refrigerate until ready to serve.