Buffalo Hot Dogs are spicy oven baked hot dogs, topped with ranch dressing, buffalo mayo, cheddar cheese, blue cheese, and sliced green onions. Perfect game day recipe to feed a crowd!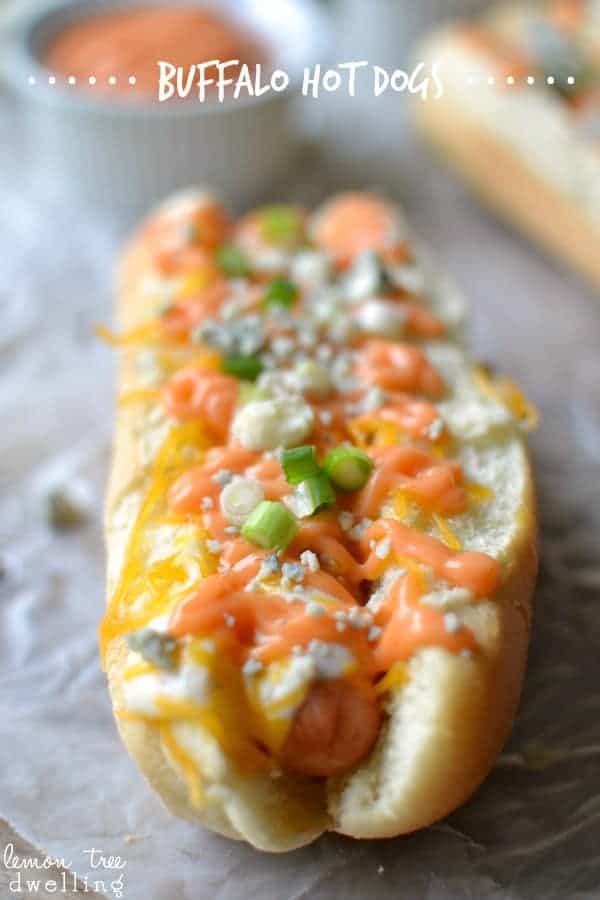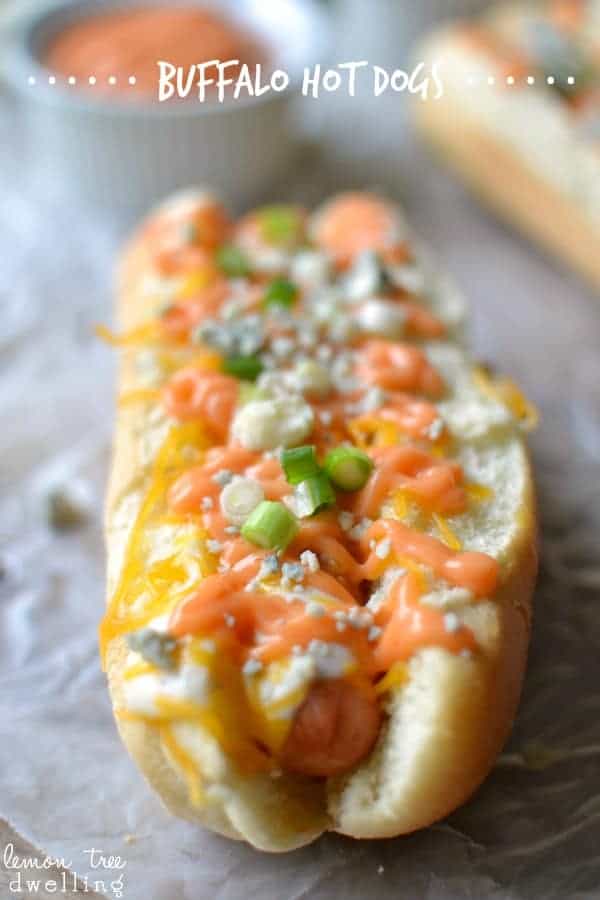 Okay, I'll admit it. I'm not really much of a hot dog person. Or so I have always thought. But I love buffalo chicken, and ever since I made these baked buffalo hot dogs the other day, I'm really starting to reconsider my dislike for hot dogs! As in I can't stop making them, or eating them. I can't get enough of them!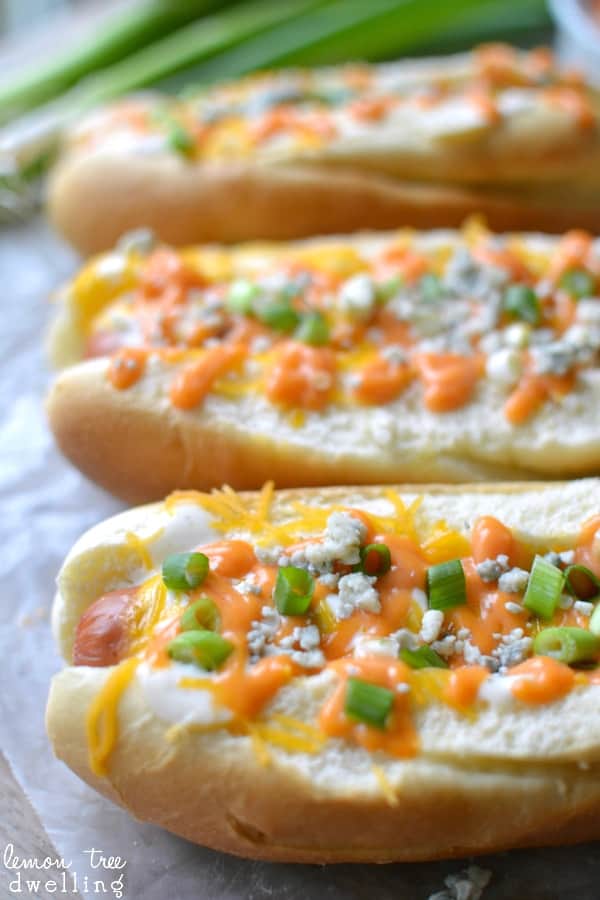 It all started when I saw nitrate-free turkey dogs on sale at the grocery store a while back. They caught my eye (the sale, the turkey, the fact that they were nitrate-free….a triple win!) and my mind started racing with ideas. Ideas like mac & cheese dogs and baked bean dogs, taco dogs and pizza dogs. Which, for anyone who knows me well, sounds absolutely ridiculous!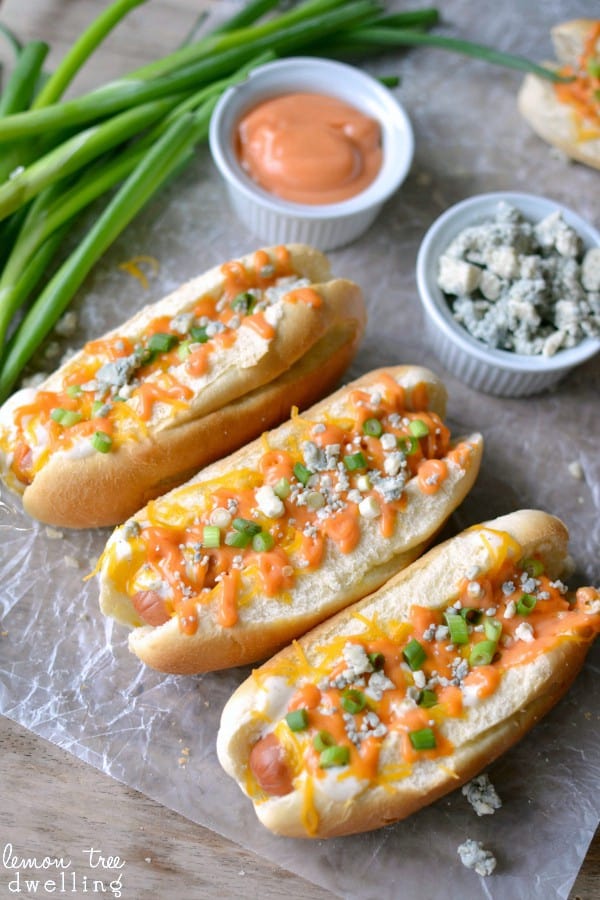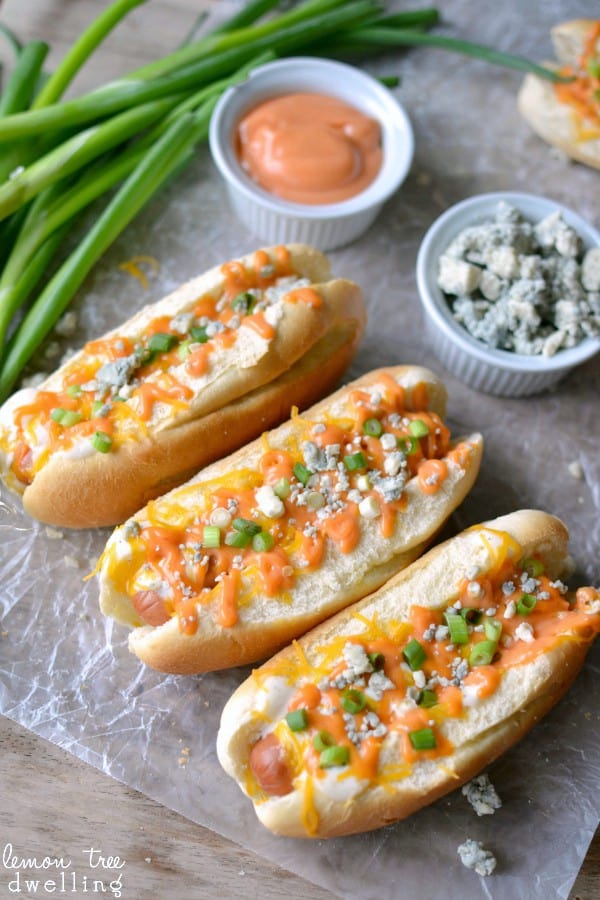 Because anyone who knows me well knows I'm not someone who typically gives a whole lot of thought to hot dogs, and definitely not someone who sits around dreaming up new ways to use them. But. These Buffalo Hot Dogs are amazing. They're ooey and gooey and spicy and cheesy and loaded with flavor and comfort and all things good. And best of all, they're oven baked. Which means you can make a lot of them at once, so they're perfect for feeding a crowd!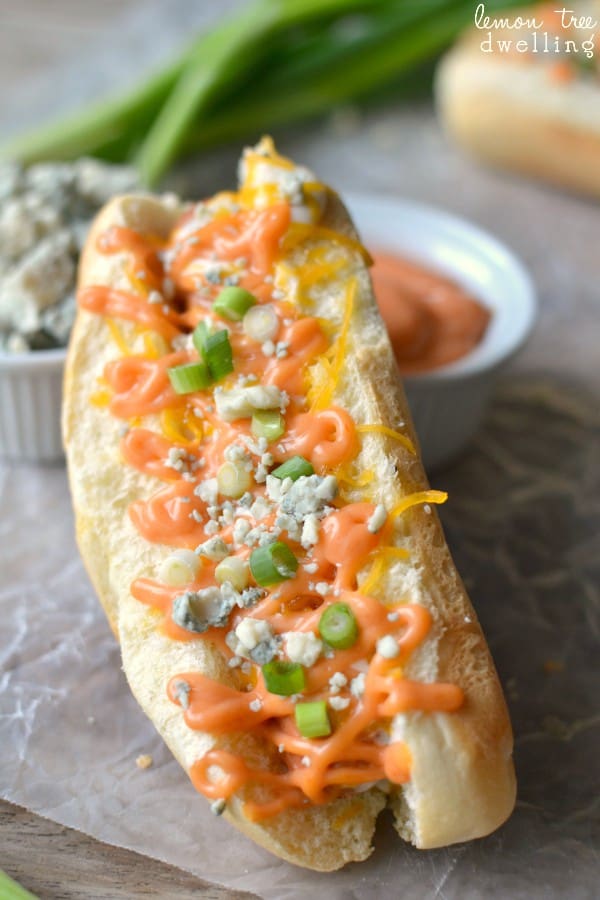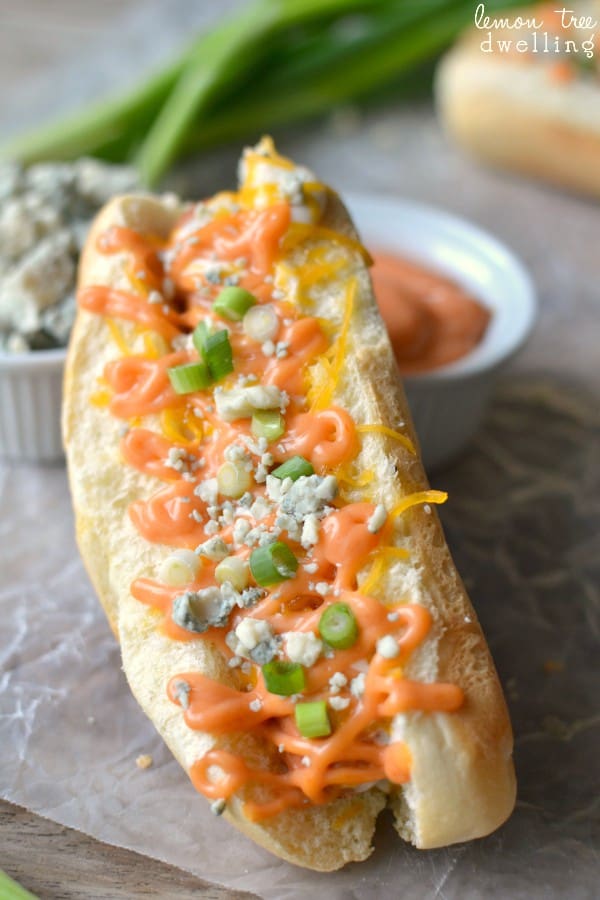 They're so easy to make, they leave me with plenty of extra time to drum up new recipes. And so delicious, they leave me wanting more every time! Which is okay, because….as you might remember….I stocked up! And not just on any hot dogs, but on healthy ones! (Healthy hot dogs…..that's a thing, right??)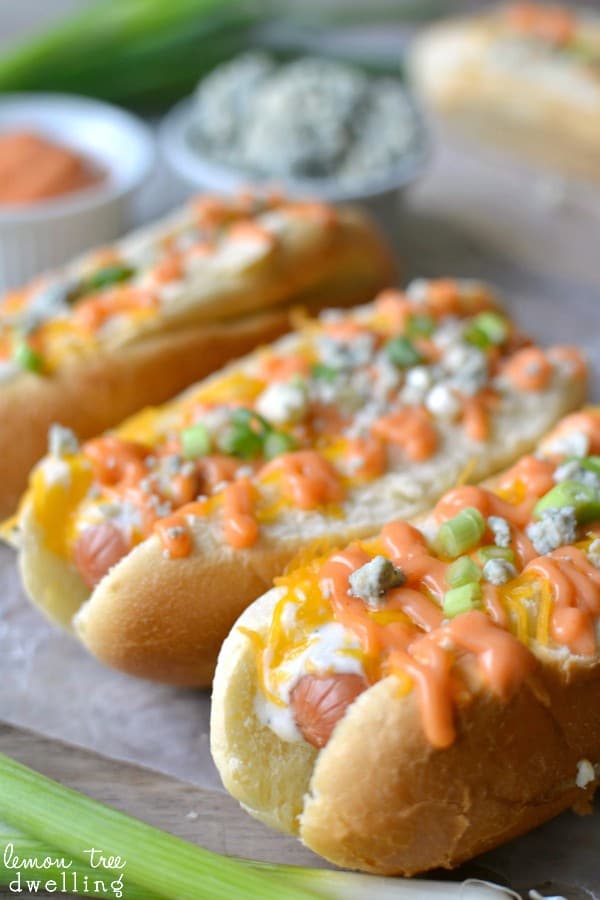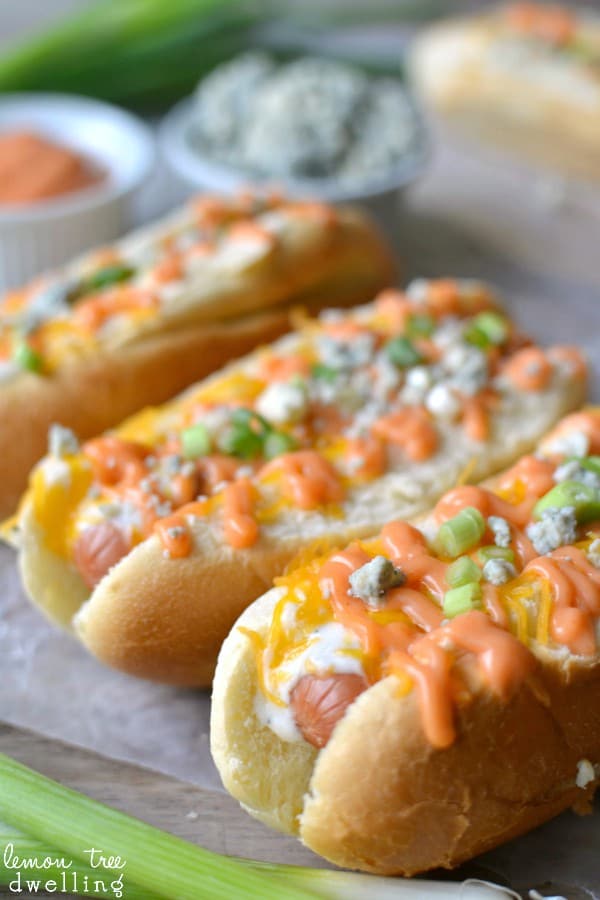 How to Make Oven Baked Buffalo Hot Dogs: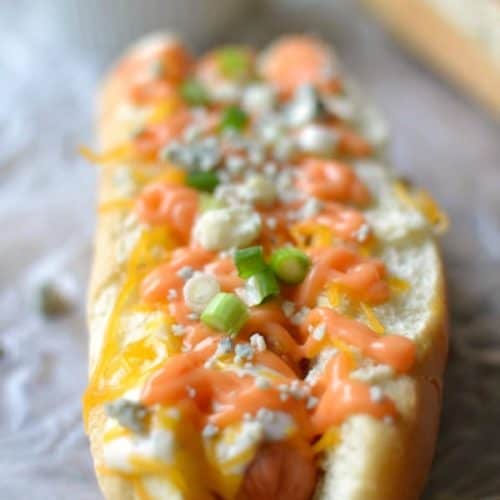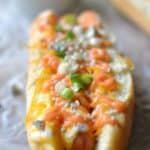 Buffalo Hot Dogs
Ingredients
8

hot dogs

8

hot dog buns

1/2

c.

ranch dressing

1/2

c.

shredded cheddar cheese

1/2 - 1

c.

buffalo mayo

mix 2 parts mayo to 1 part buffalo sauce

1/4

c.

blue cheese

2

sliced green onions
Instructions
Place hot dogs in buns in 9x13 inch baking dish.

Top each hot dog with 1 Tbsp. ranch dressing and 1 Tbsp. shredded cheddar cheese.

Cover with foil and bake at 350 degrees 15-20 minutes.

Remove from oven; top with 1-2 Tbsp. buffalo mayo, 1/2 Tbsp. blue cheese, and sliced green onions.
Looking for more delicious buffalo flavored recipes?