Brown Sugar Walnut Baked Brie is the perfect blend of savory and sweet and makes a delicious holiday appetizer recipe! Serve it with fresh bread, apple slices, or crackers for a quick and easy snack that's sure to please all your holiday guests!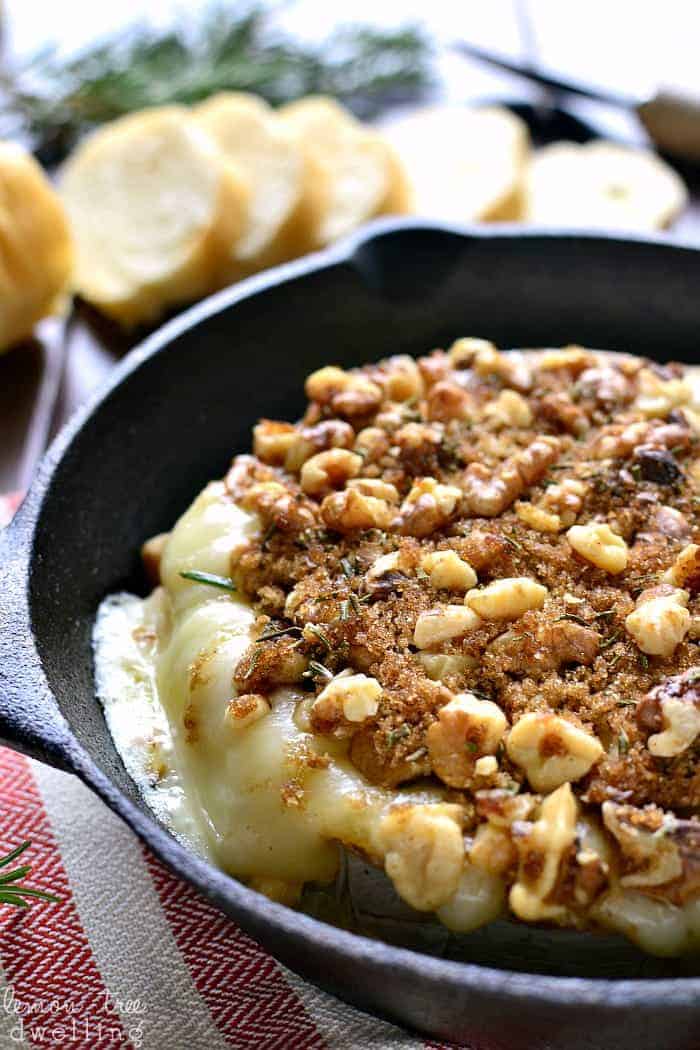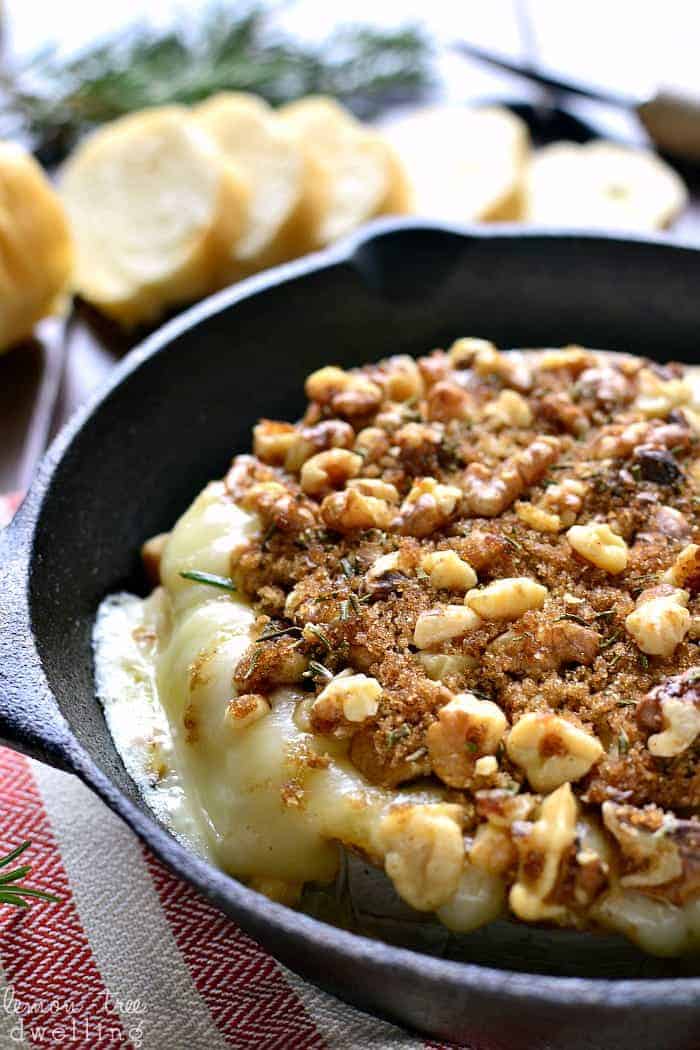 Do you ever have the feeling that you could just live it up with the appetizer recipes and skip the meal, altogether? It's a feeling I have often….and I'm totally not sad about it. Appetizers are my favorite! To the point where I've started suggesting appetizers only nearly every time we go out!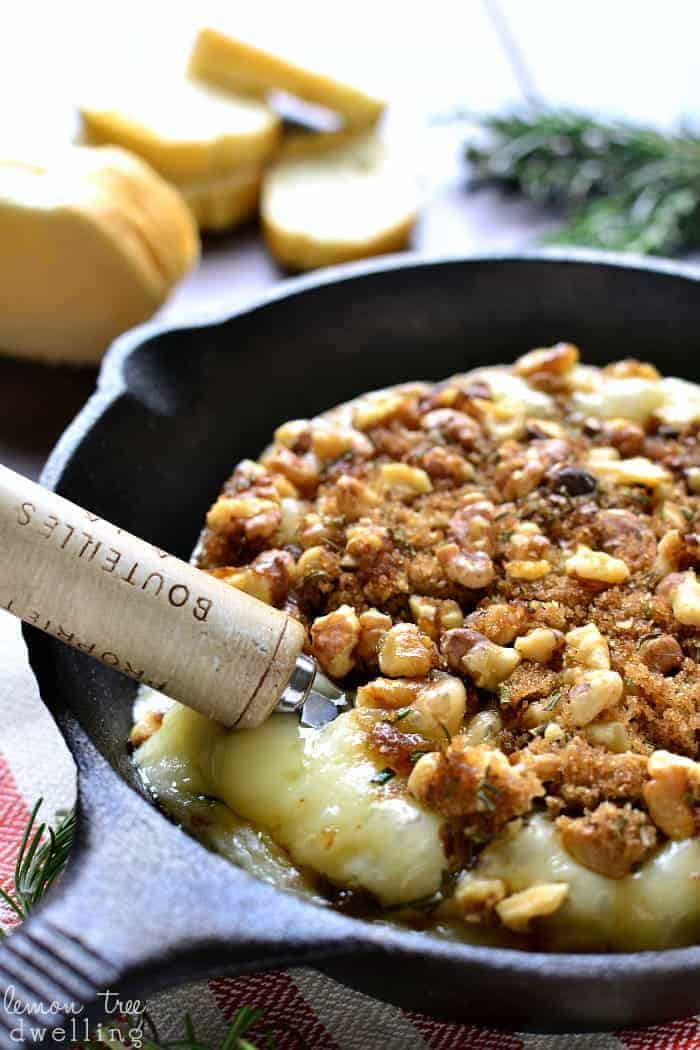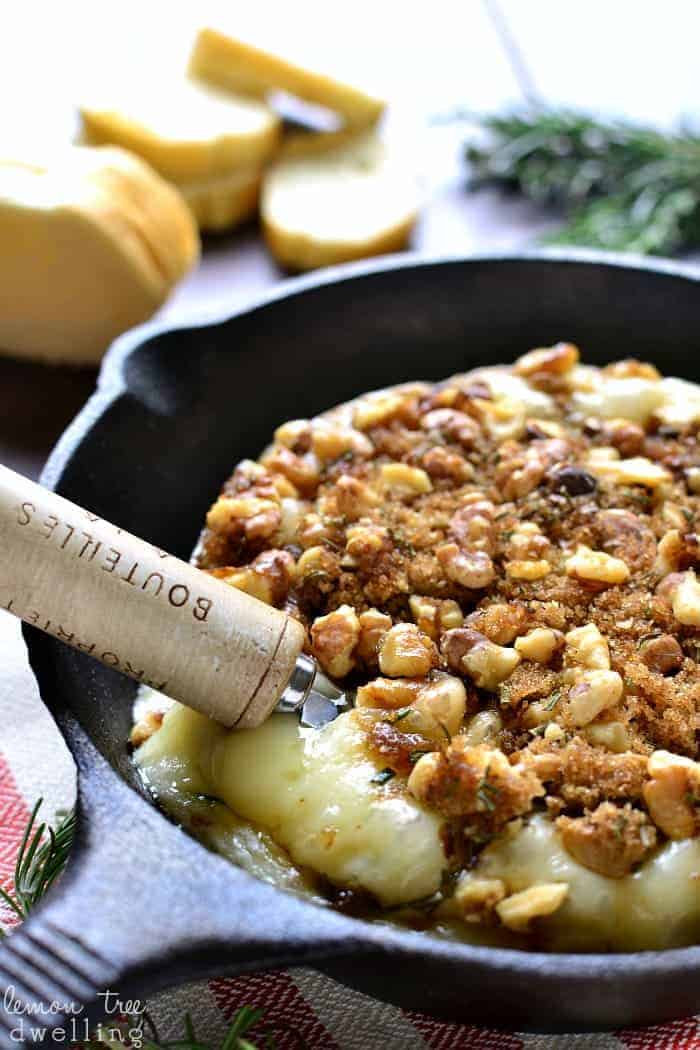 I'm not sure where my love of them comes from, but I'm pretty sure it has something to do with the fact that sharing food always makes it taste better. That….and the fact that appetizers are always all kinds of delicious.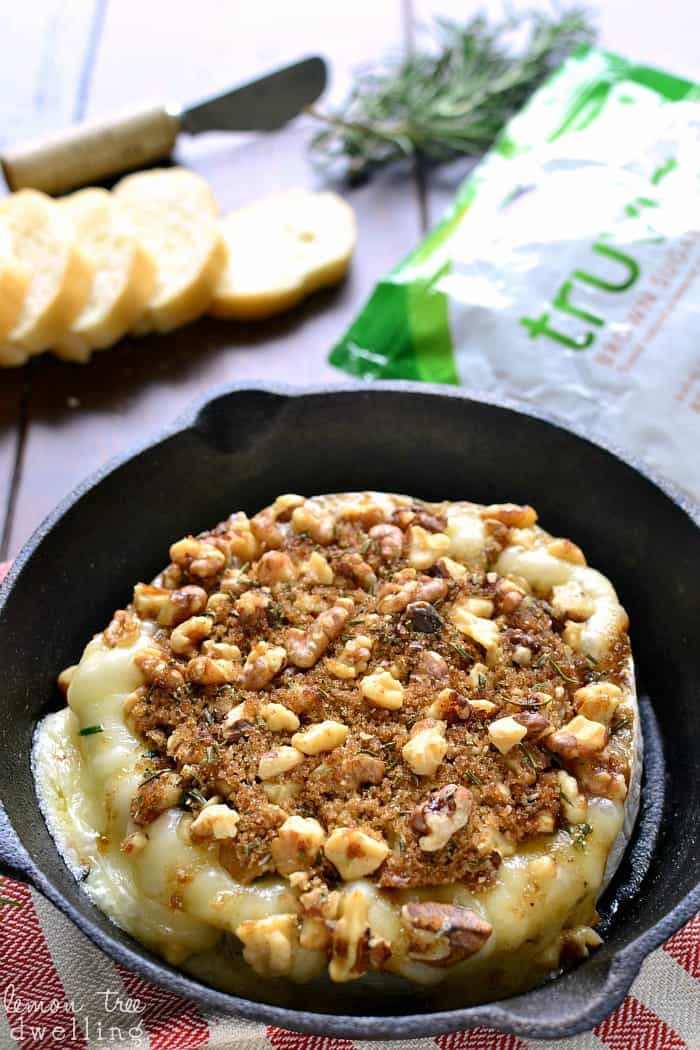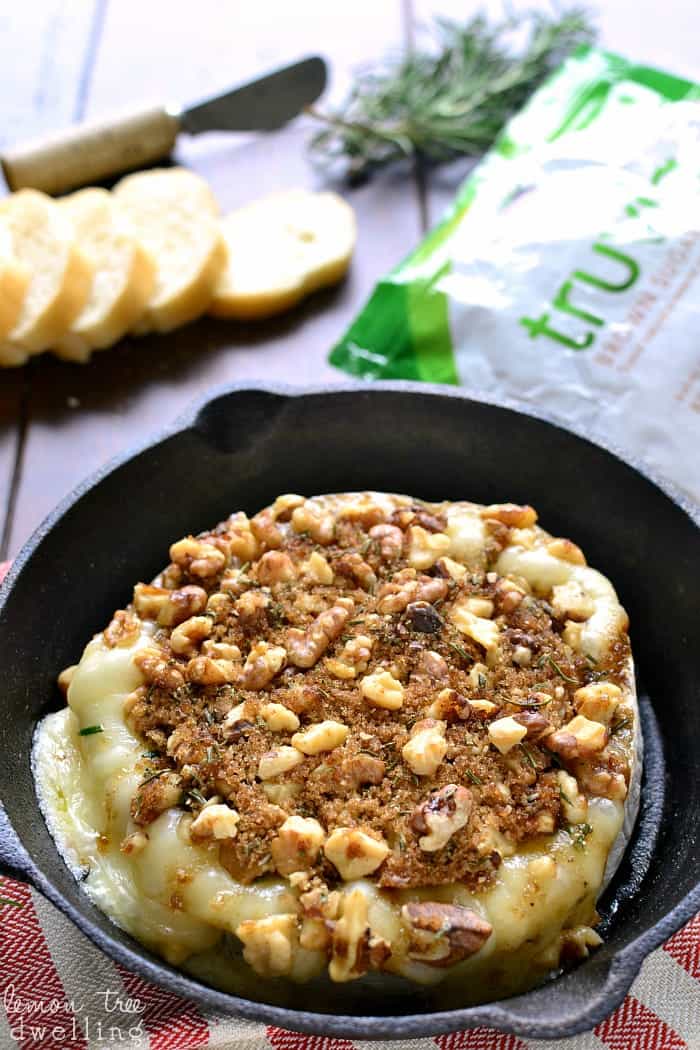 And you seriously can never go wrong with melted cheese, am I right??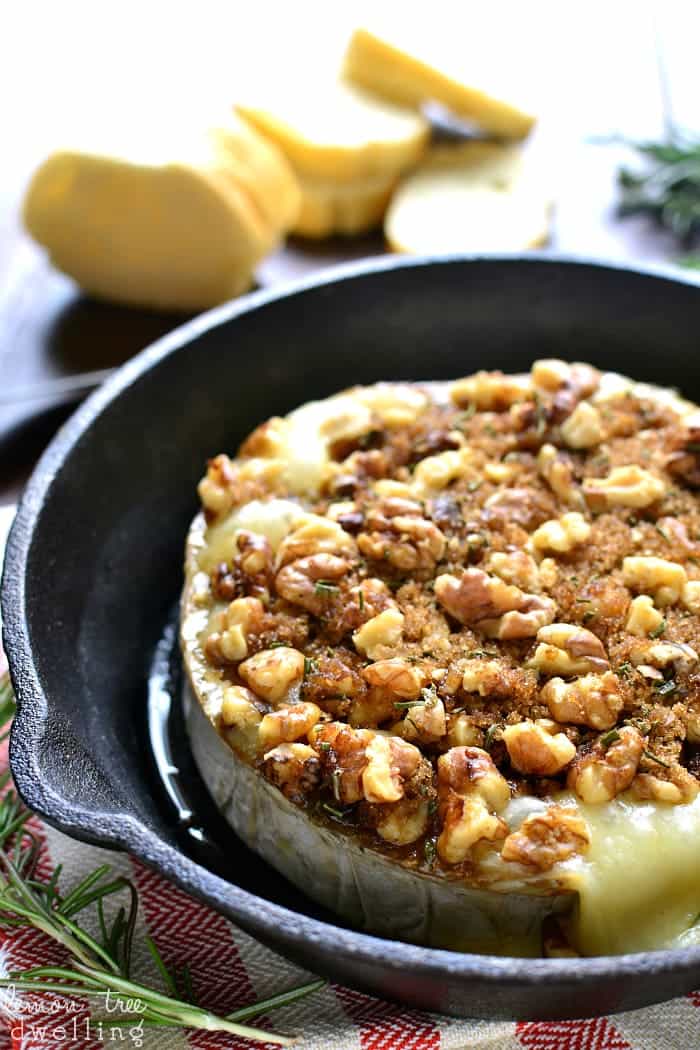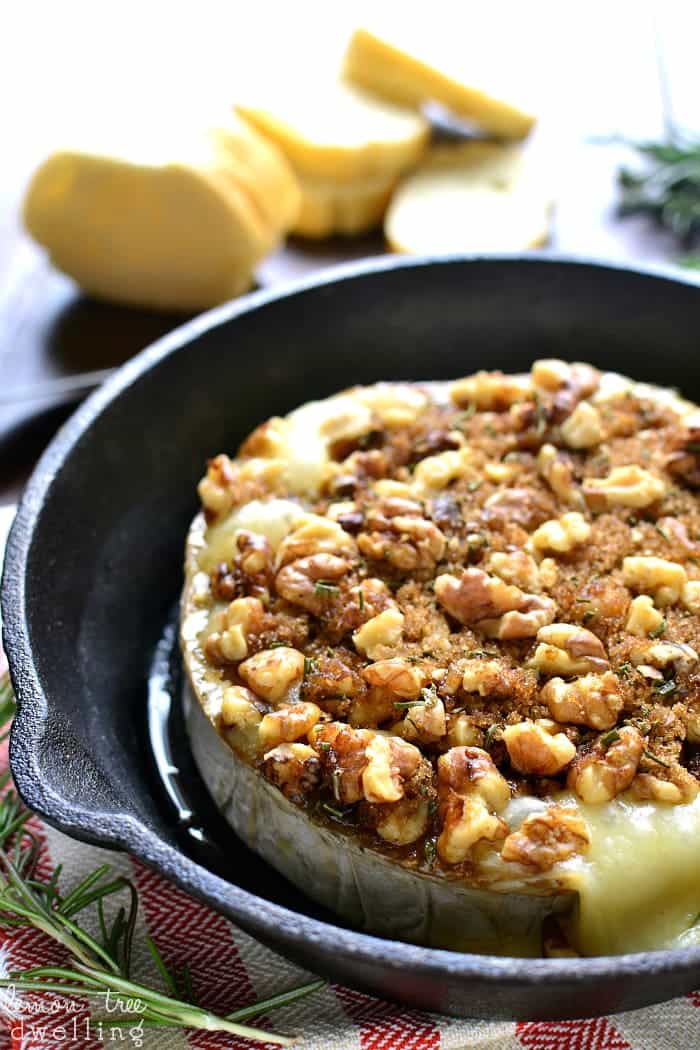 But what I love most about this baked brie is the fact that it's the perfect starter for so many meals….including Thanksgiving dinner! It's simple enough that it won't fill you up, but delicious enough that it's completely satisfying.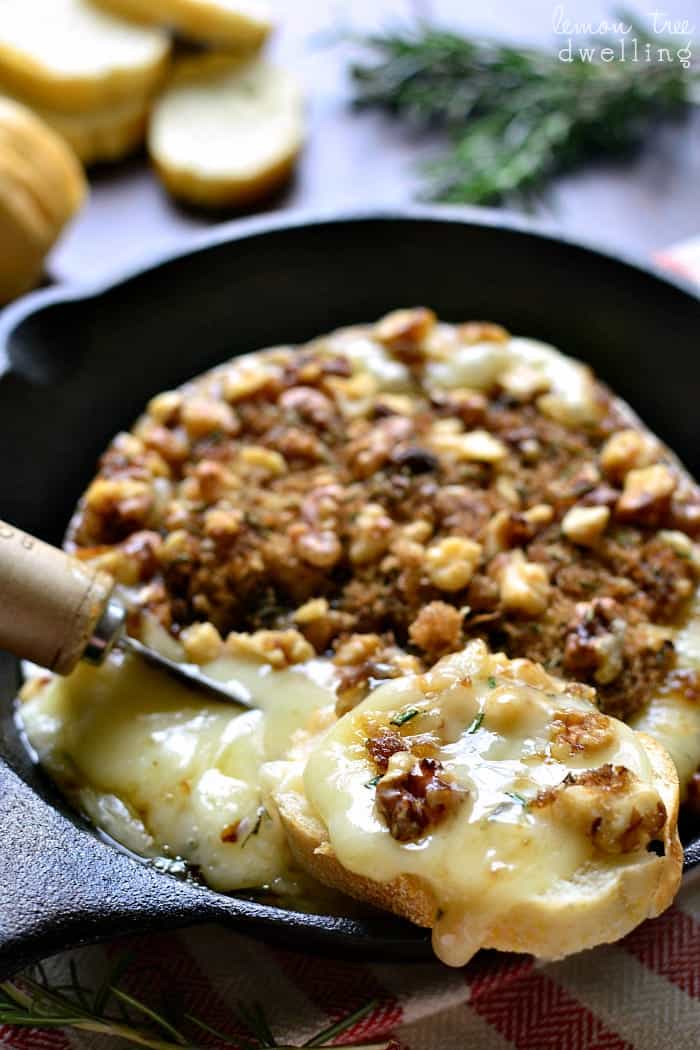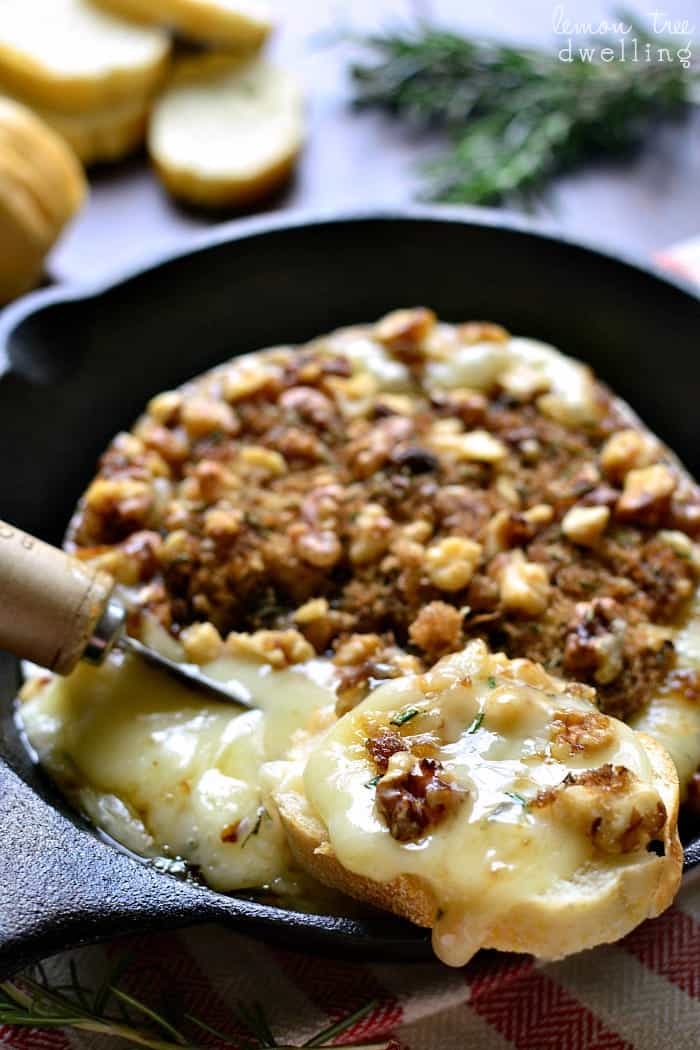 There's something about the combination of warm, bubbly brie with toasted walnuts and brown sugar. The walnuts add just the right amount of crunch, and the brown sugar melts right into the brie in the most delicious way. Add in some ginger and fresh rosemary and it's the perfect blend of savory and sweet. Perfect for Turkey Day or any day! And perfect for sharing with friends.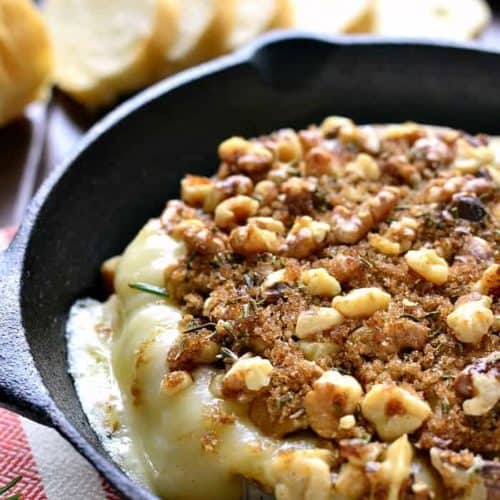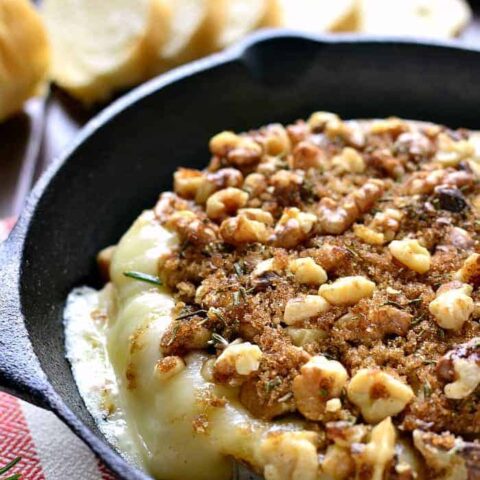 Brown Sugar Walnut Baked Brie
Yield: 12

Prep Time: 5 minutes

Cook Time: 20 minutes

Total Time: 25 minutes
Ingredients
1 large, 16 oz. round brie cheese
1/2 cup chopped walnuts
1/4 cup brown sugar
2 teaspoons fresh rosemary, chopped
1/4 teaspoon ground ginger
Instructions
Cut top rind off of brie; discard.
In a large mixing bowl, combine remaining ingredients and stir.
Spoon brown sugar mixture over brie; place in shallow baking dish.
Bake at 350° for 20 minutes or until cheese is bubbly.
Serve with bread, apple slices, or crackers.
Nutrition Information:
Yield: 12 Serving Size: 1 grams
Amount Per Serving: Calories: 174Total Fat: 14gSaturated Fat: 7gTrans Fat: 0gUnsaturated Fat: 6gCholesterol: 38mgSodium: 239mgCarbohydrates: 5gFiber: 0gSugar: 4gProtein: 9g