BLT Chicken Salad combines all the flavors of a BLT tossed in a creamy chicken salad that's sure to become a new family favorite. A match made in sandwich heaven!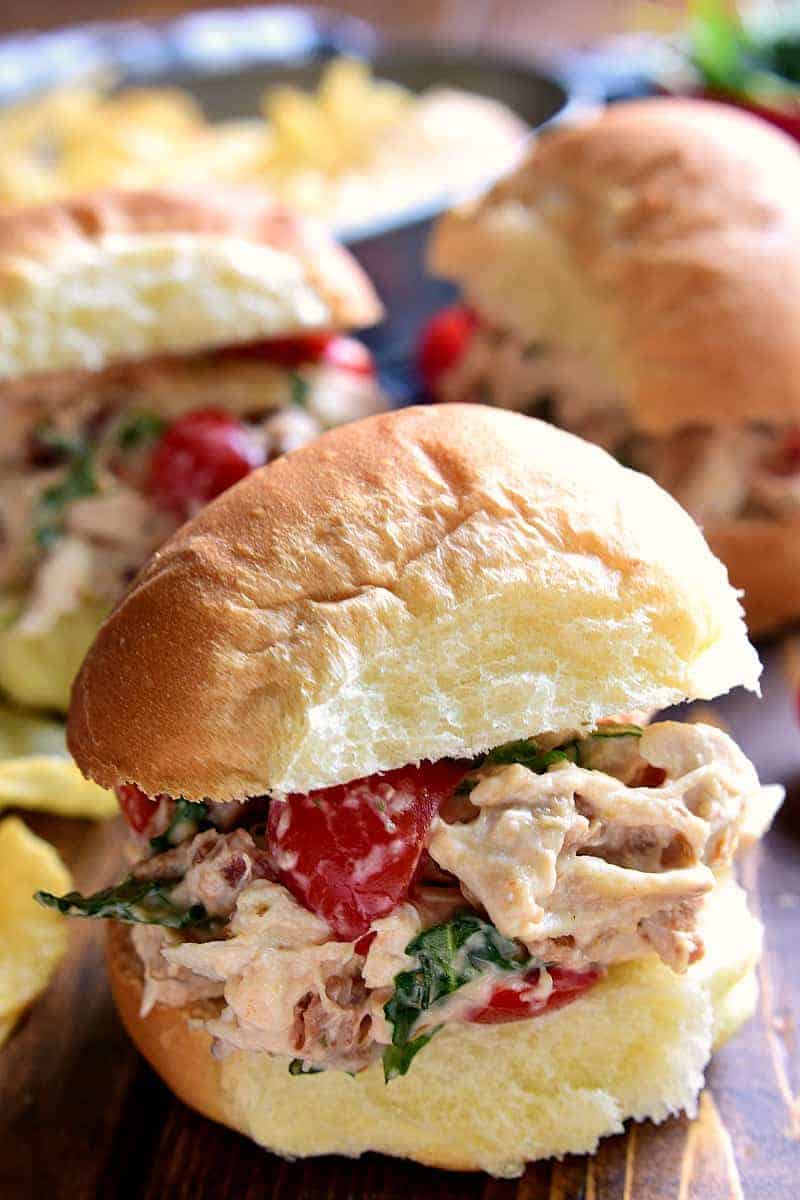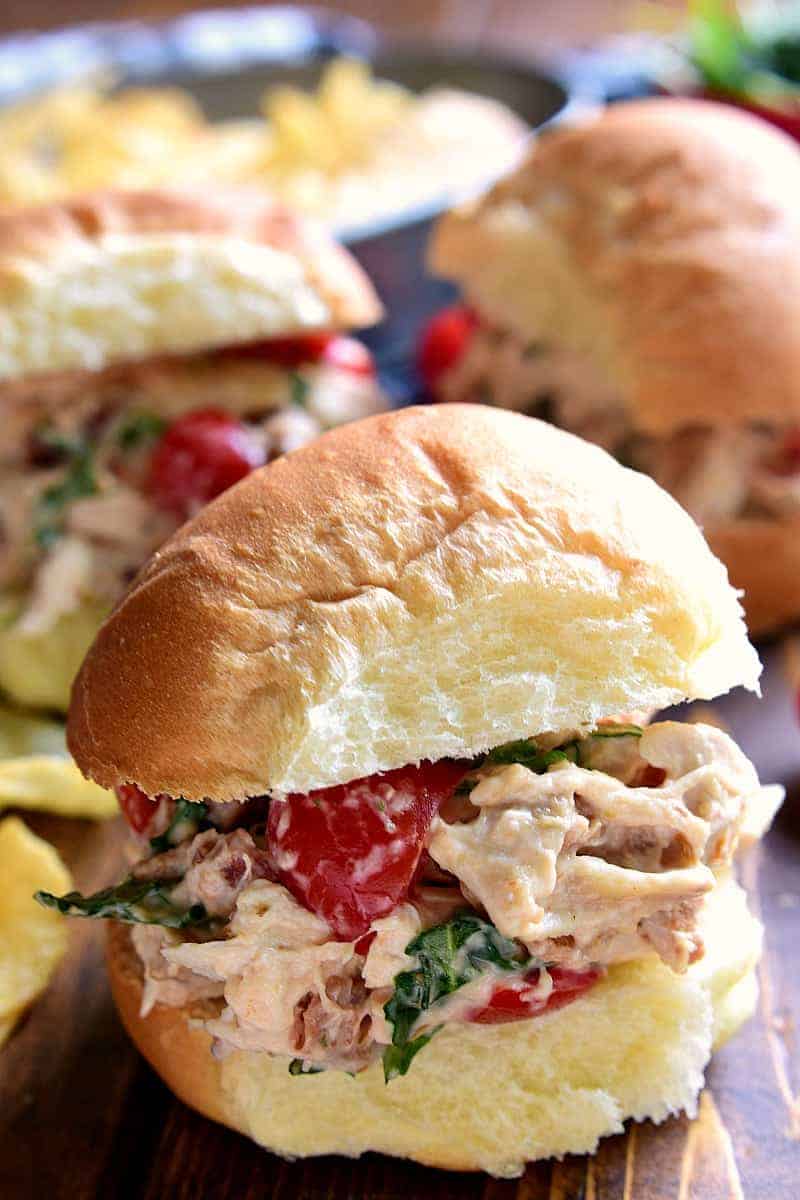 You guys…..it's beginning to feel a lot like spring! Is it by you, too? The snow has all melted, there's a warmth in the air, the birds have been chirping, and when you check the 10 day forecast….you can actually see 60 degrees. For the first time in months! Neighbors are out walking, kids are out playing, and the girls are convinced they don't need their winter coats anymore. And I can't really blame them! Of course, we all know that winter isn't quite over. There will still be more snow and more cold….and the boots can't be put away quite yet….but we're on our way. And that makes everyone happy.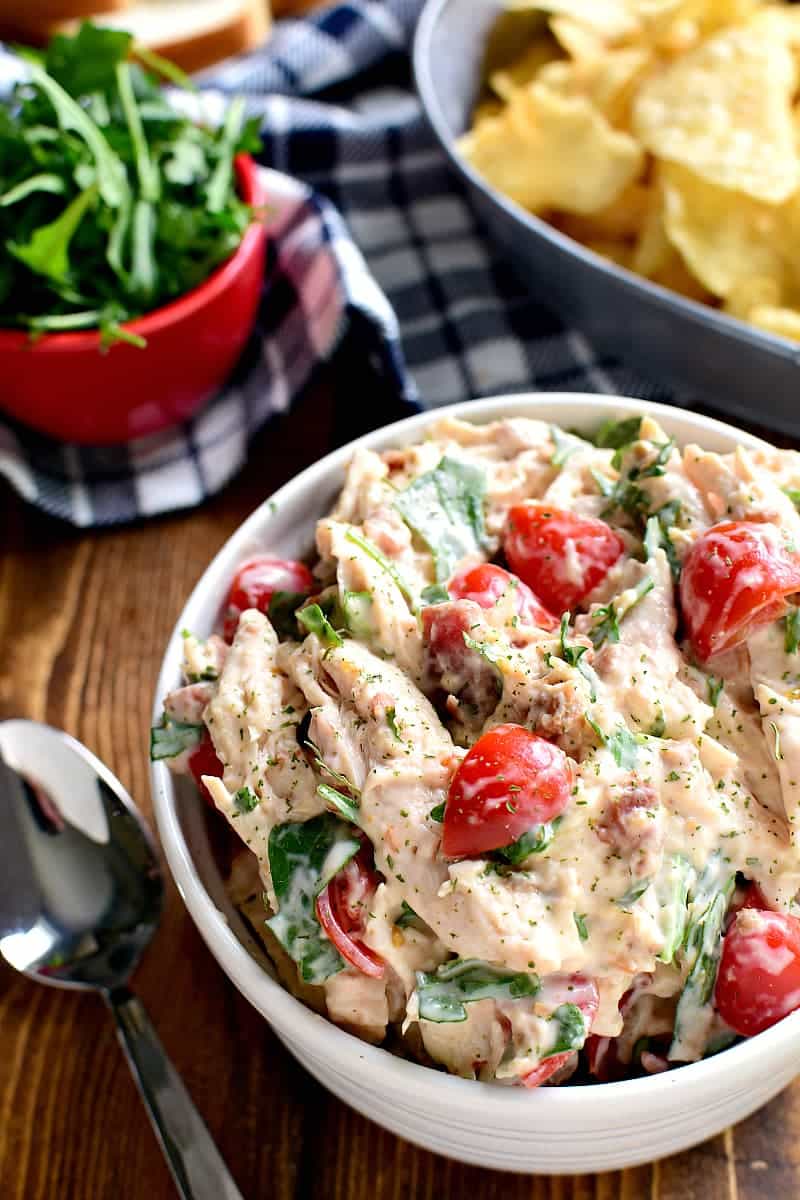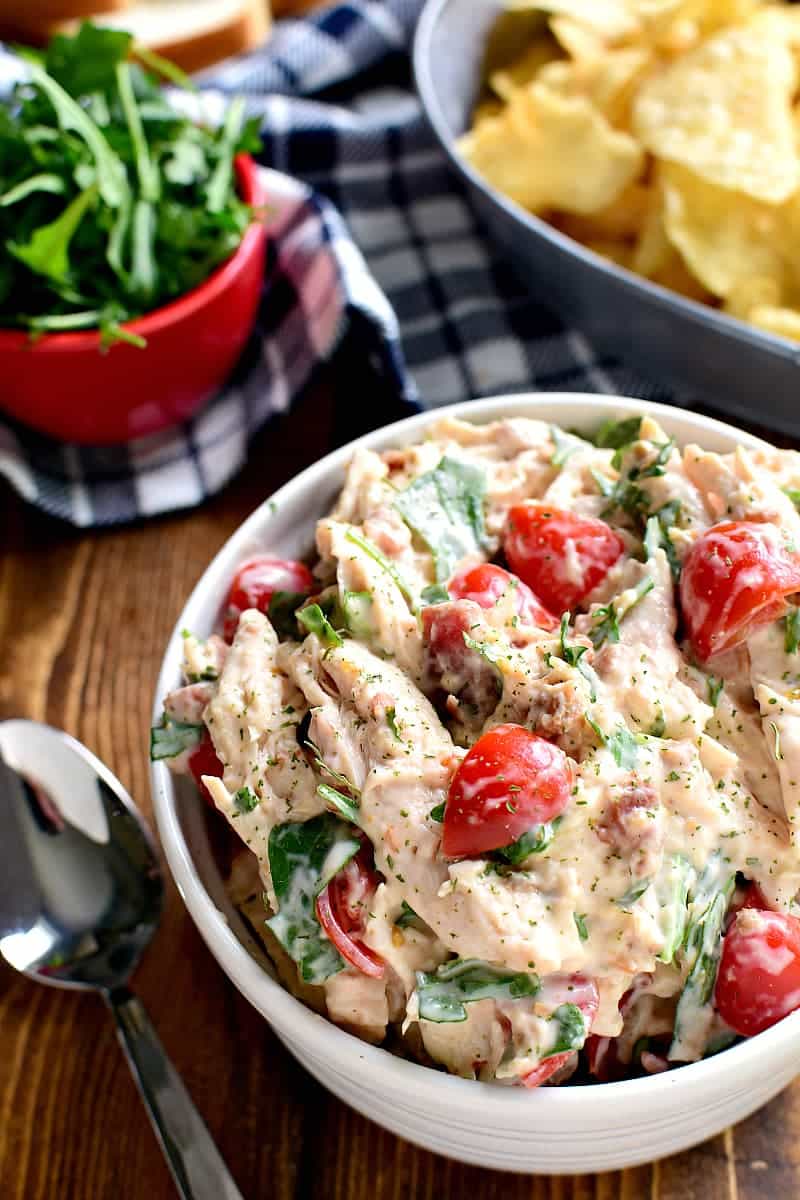 And since spring is in the air, and the ground has thawed a bit, the city is finally coming to remove the 15 trees we've been waiting for them to remove. And that might make me even happier than the warmer weather. Because the trees are dead, and they're a huge eyesore, and we've been waiting for this since summer. And today is finally the day!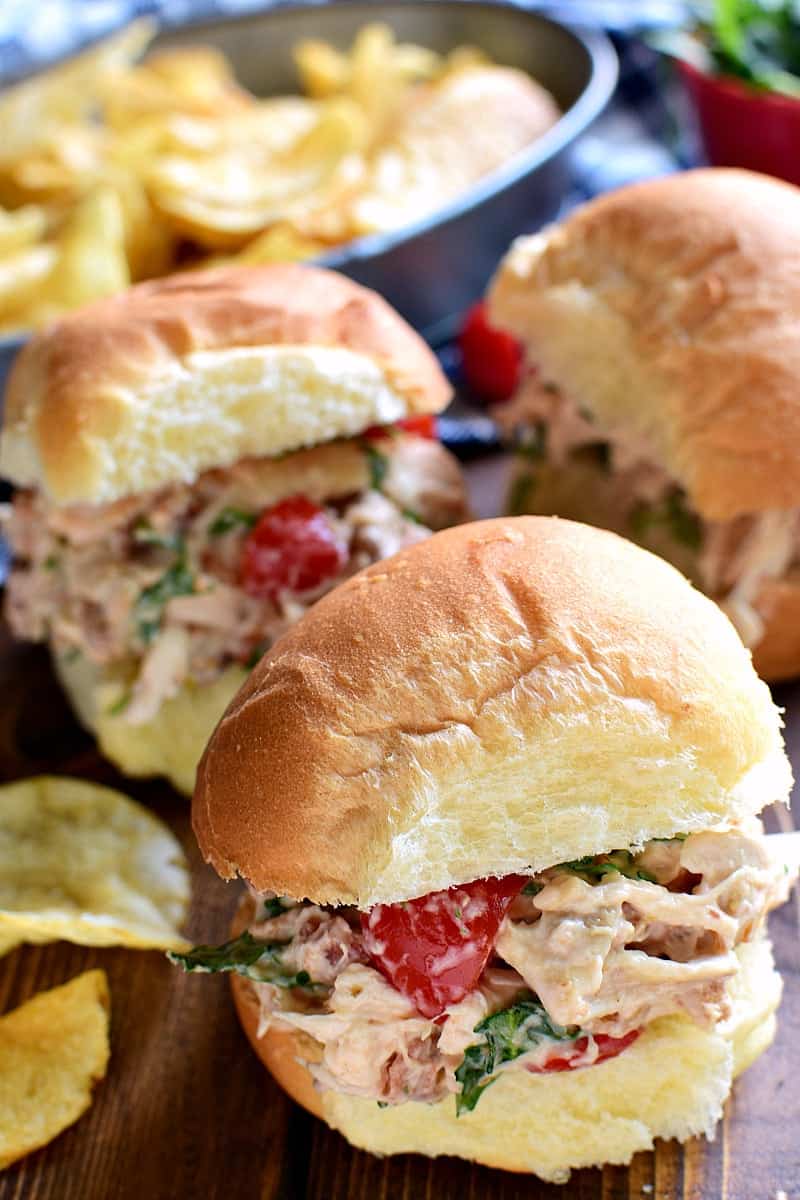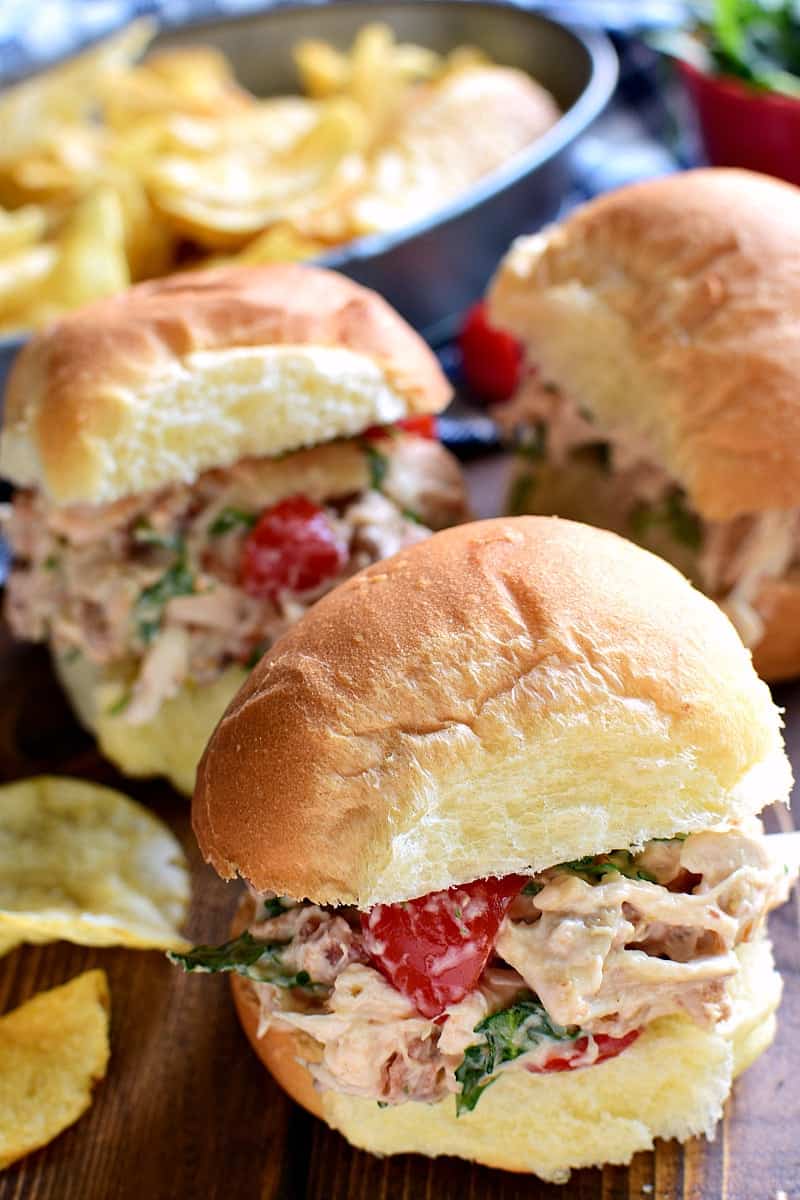 It's funny….when we found out we needed to have so many of our trees removed (more than 50 total) I felt a huge sense of sadness. The trees had always been there, and they gave our yard a certain feel, and I didn't really know what to expect without them. But once we had most of them cut down, I realized I actually love the openness. It feels fresh. And airy. And new. It feels a lot like spring!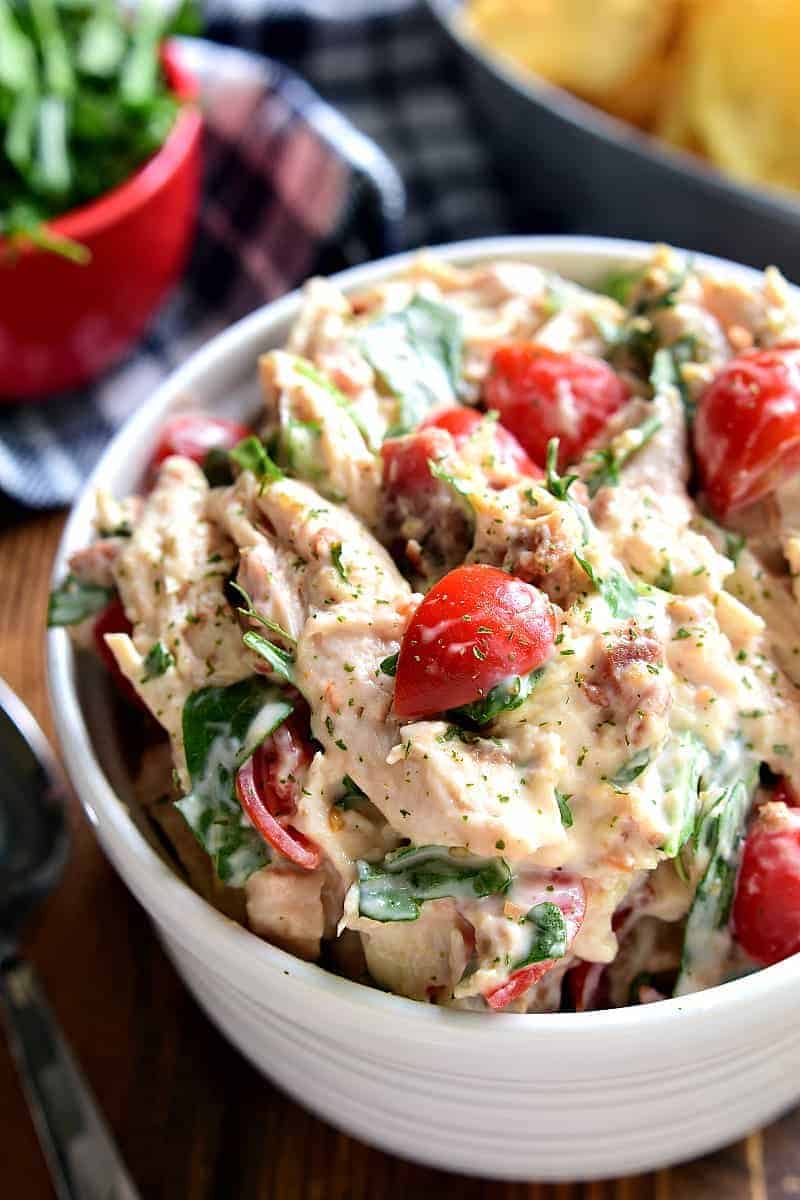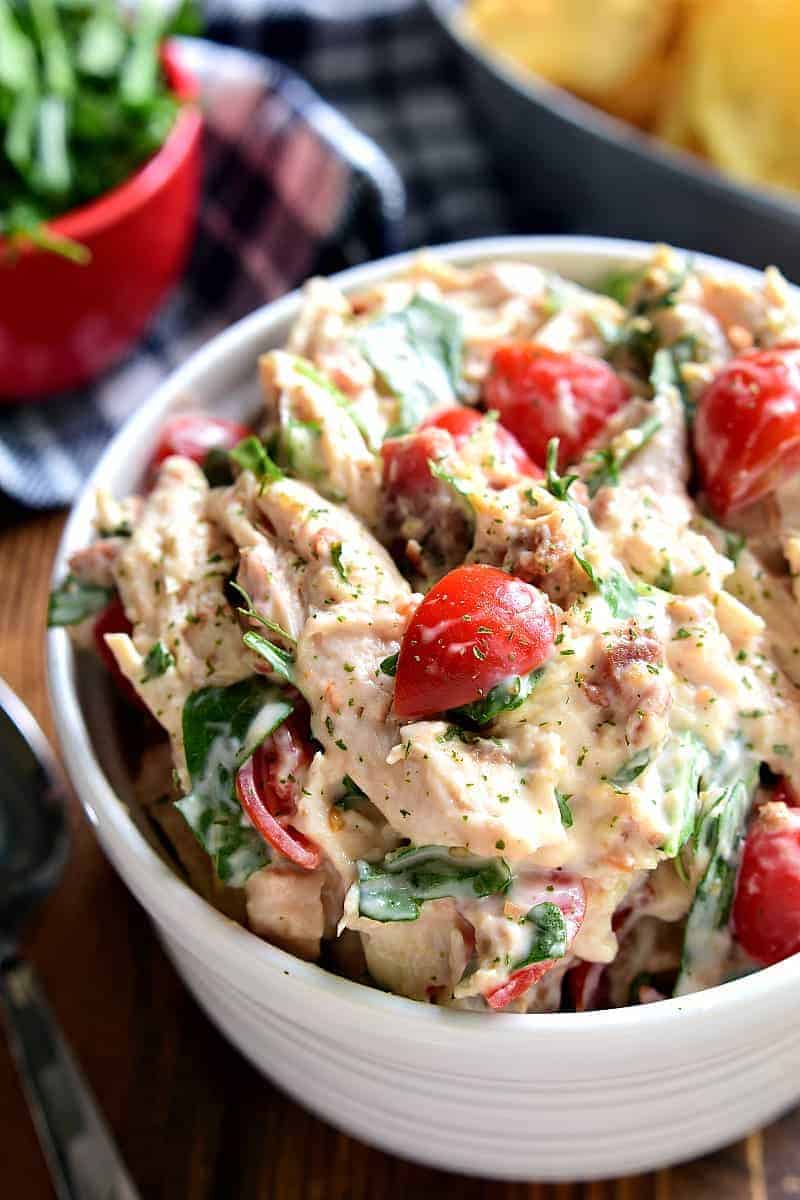 So I guess we kind of come full circle today. And I'm totally ready for it! The tree removal AND the warmer weather. And this BLT Chicken Salad feels like the perfect recipe to celebrate both. I love chicken salad any time of year, but there's something about a delicious chicken salad sandwich on a warm spring day that just feels right. And when that chicken salad also has all the flavors of a BLT? Even better. With spring just around the corner, I see myself eating a lot of this BLT Chicken Salad. In my brand new dead tree-free yard. And you better believe that makes me very happy.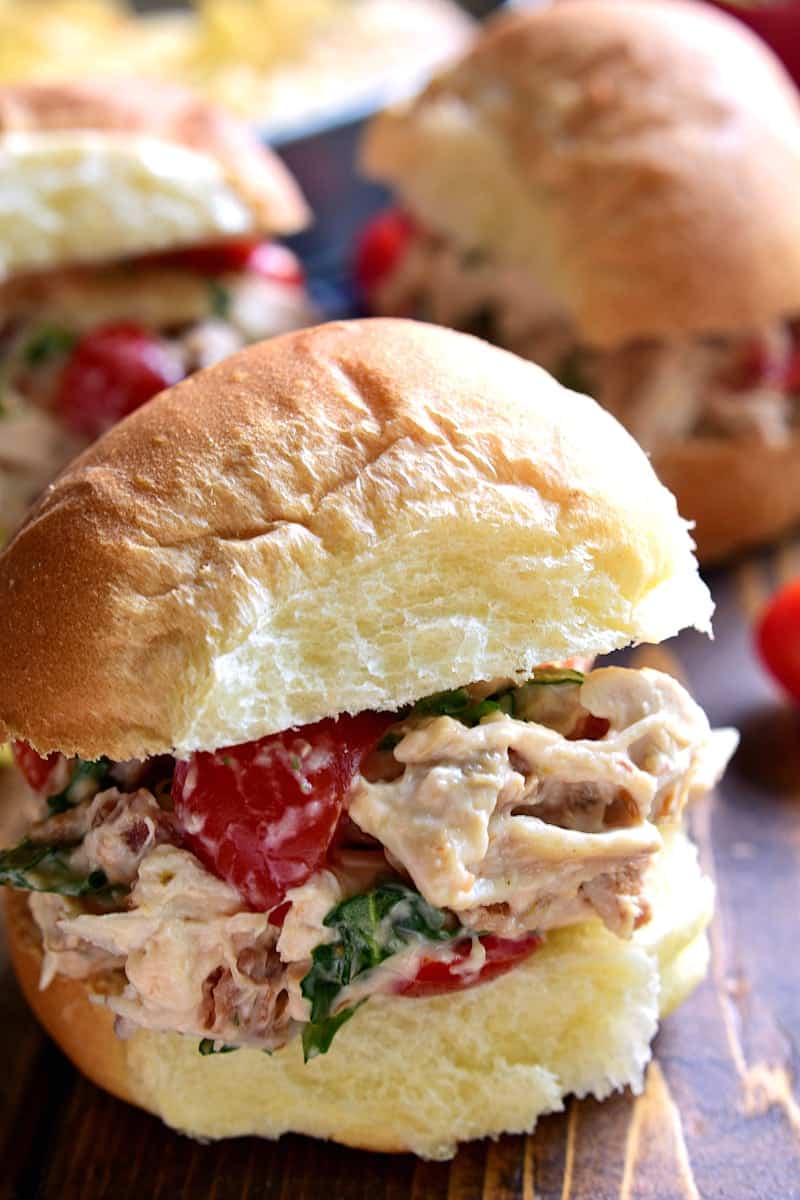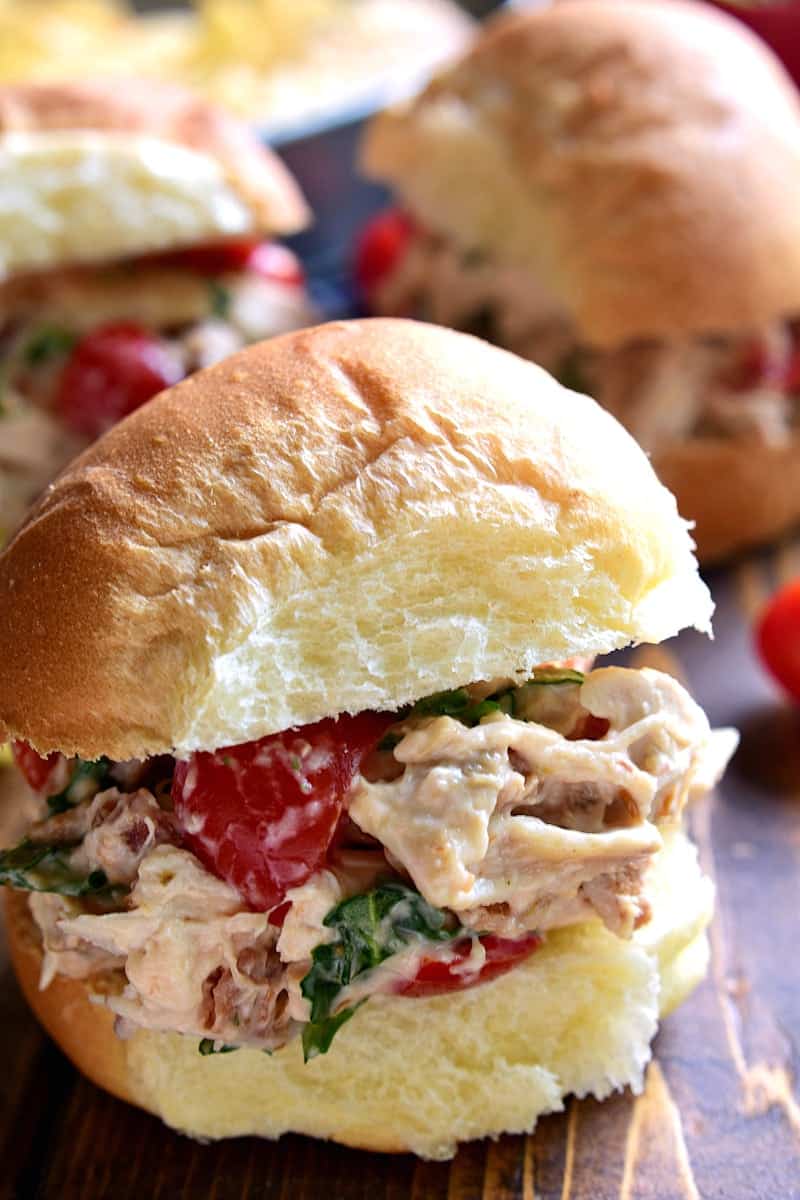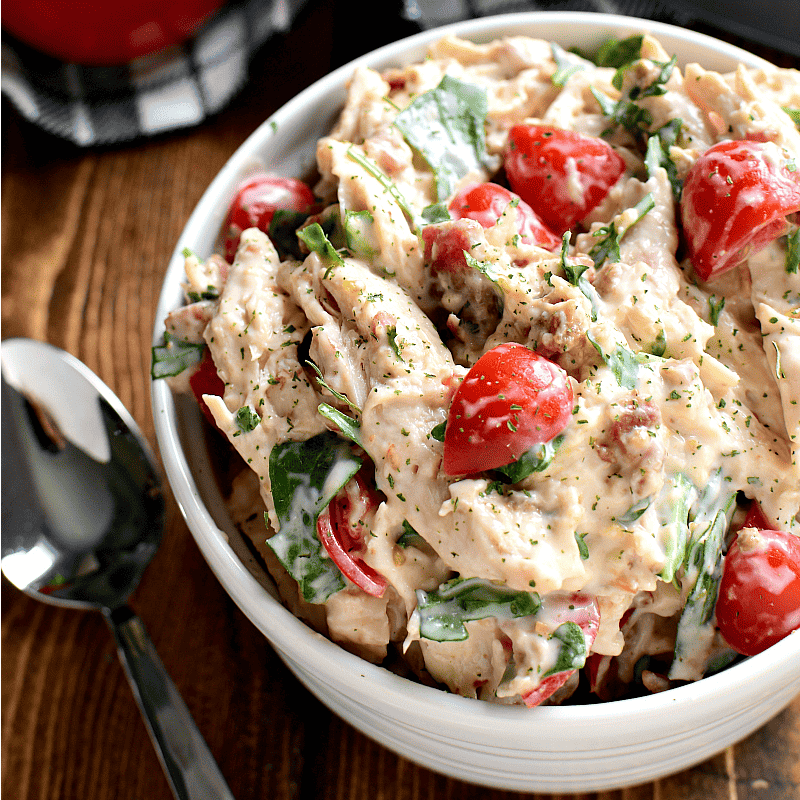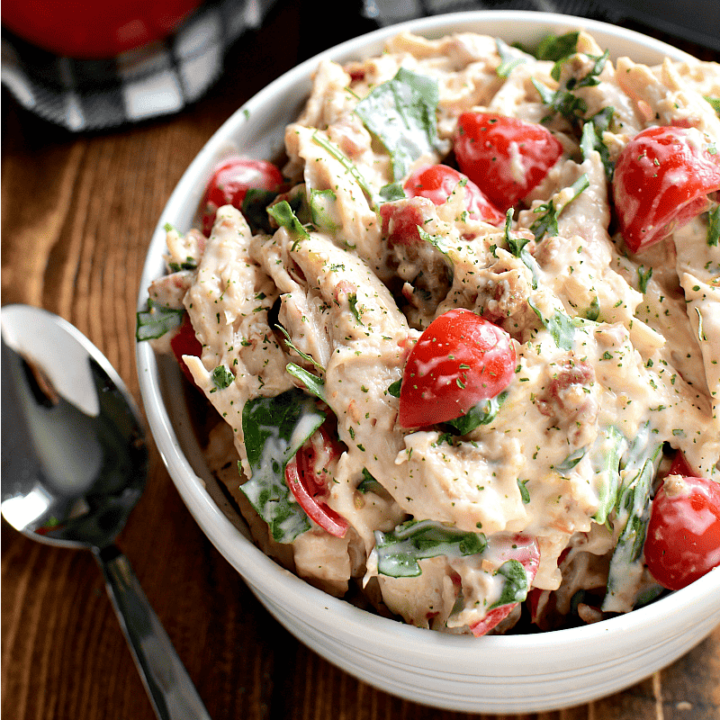 BLT Chicken Salad
BLT Chicken Salad combines all the flavors of BLT's in a creamy chicken salad that's sure to become a new favorite!
Ingredients
2 cups rotisserie chicken
1/2 cup bacon, cooked and crumbled
1/2 cup arugula, chopped
1/3 cup grape tomatoes, quartered
1/2 cup mayo
2 Tablespoons half & half OR milk
1 teaspoon dried parsley
1/2 teaspoon garlic powder
1/2 teaspoon onion powder
Instructions
Combine chicken, bacon, arugula, and tomatoes in a medium mixing bowl.
In a separate small bowl, combine remaining ingredients and mix well.
Stir mayo mixture into chicken mixture until well combined.
Serve on bread, crackers, or salad.
Nutrition Information:
Yield:

6
Serving Size:

1 grams
Amount Per Serving:
Calories:

347
Total Fat:

27g
Saturated Fat:

6g
Trans Fat:

0g
Unsaturated Fat:

19g
Cholesterol:

112mg
Sodium:

547mg
Carbohydrates:

3g
Fiber:

0g
Sugar:

3g
Protein:

24g