These Almond Joy Brownies are loaded with triple chocolate, coconut, and crunchy almonds. If you love Almond Joys, you will LOVE these brownies!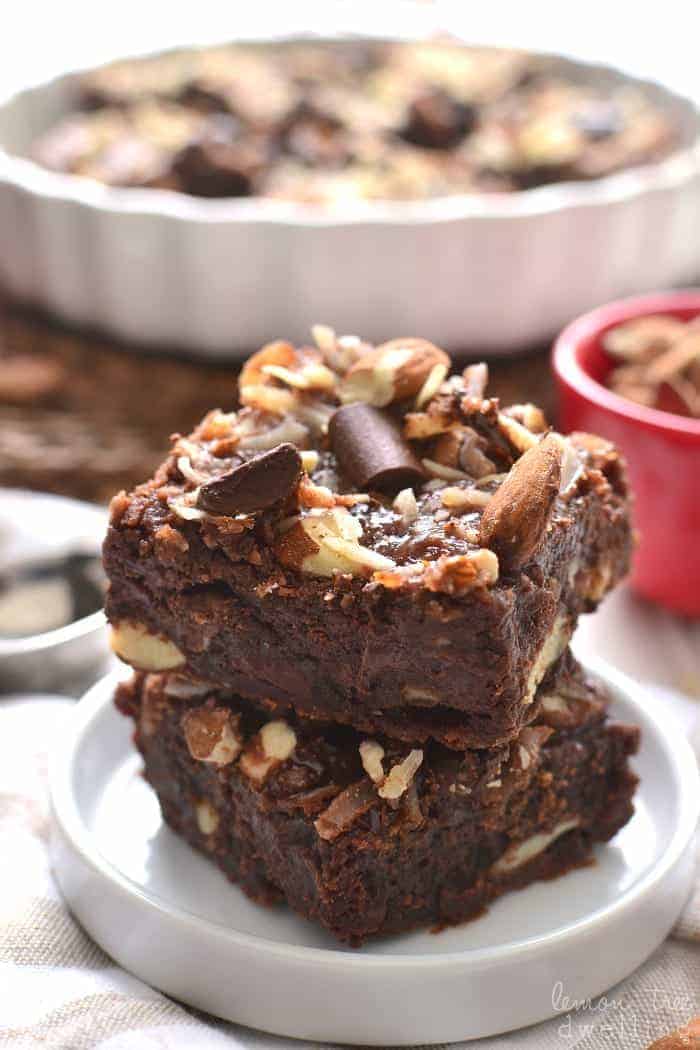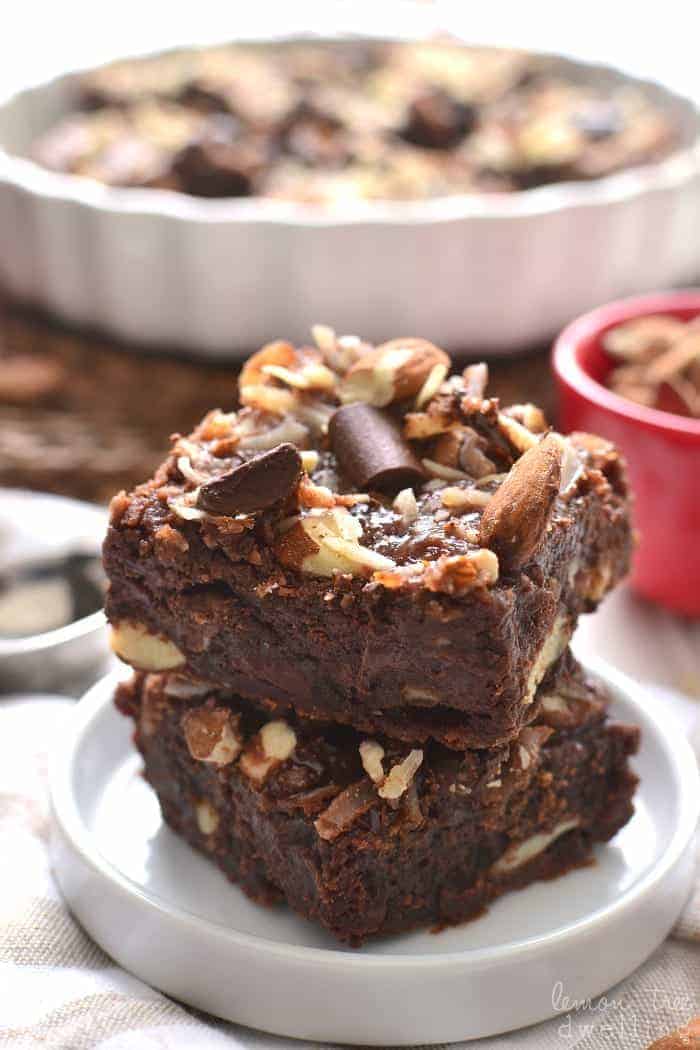 As some of you may know, yesterday I celebrated my birthday. And these Almond Joy Brownies were my treat! Now, I know….people have all different feelings surrounding birthdays….especially as they get older and birthdays start to take on a different meaning. But this past week has been filled with too many reminders. Reminders that life is short and birthdays are to be celebrated and chocolate is to be eaten and enjoyed….as often as possible!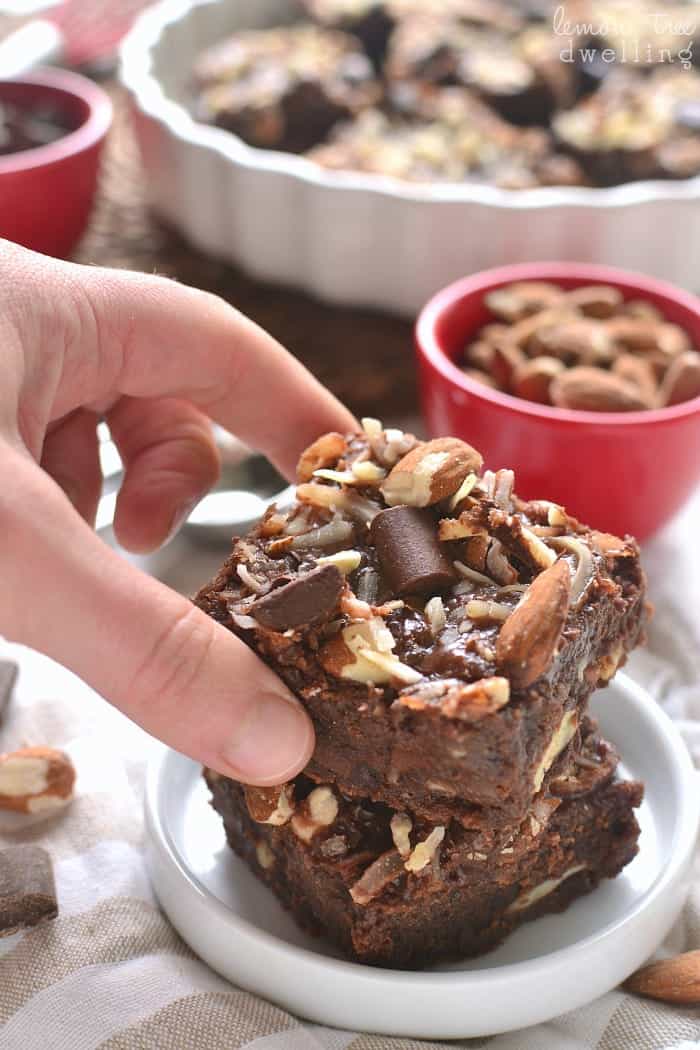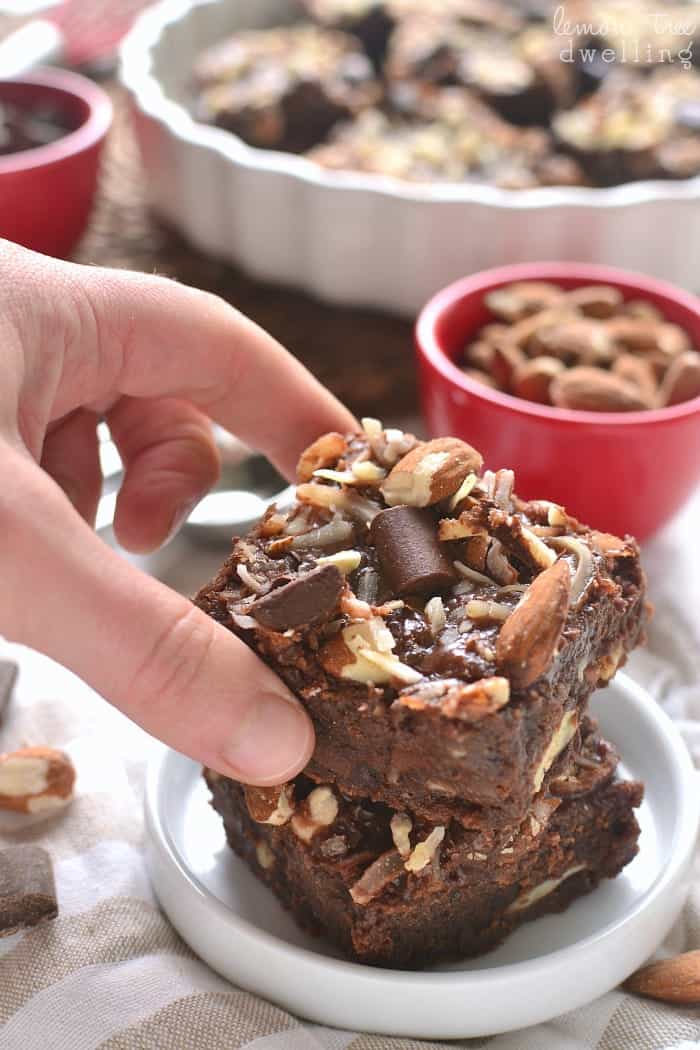 See, this past week the blogging community lost our friend Joan, suddenly, to a heart attack. Joan was the amazing blogger behind Chocolate, Chocolate and More, and although I never got to meet her in person, I felt like I knew her. Not just from reading her blog and drooling over her recipes, but from hearing stories about her from all my other blogging friends who knew her well.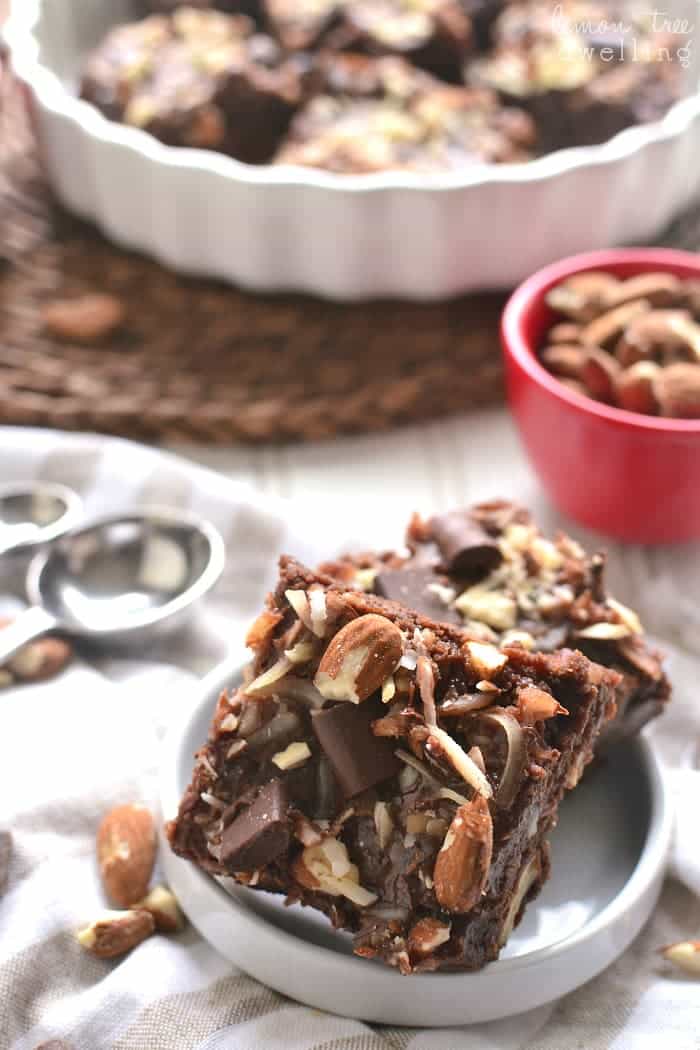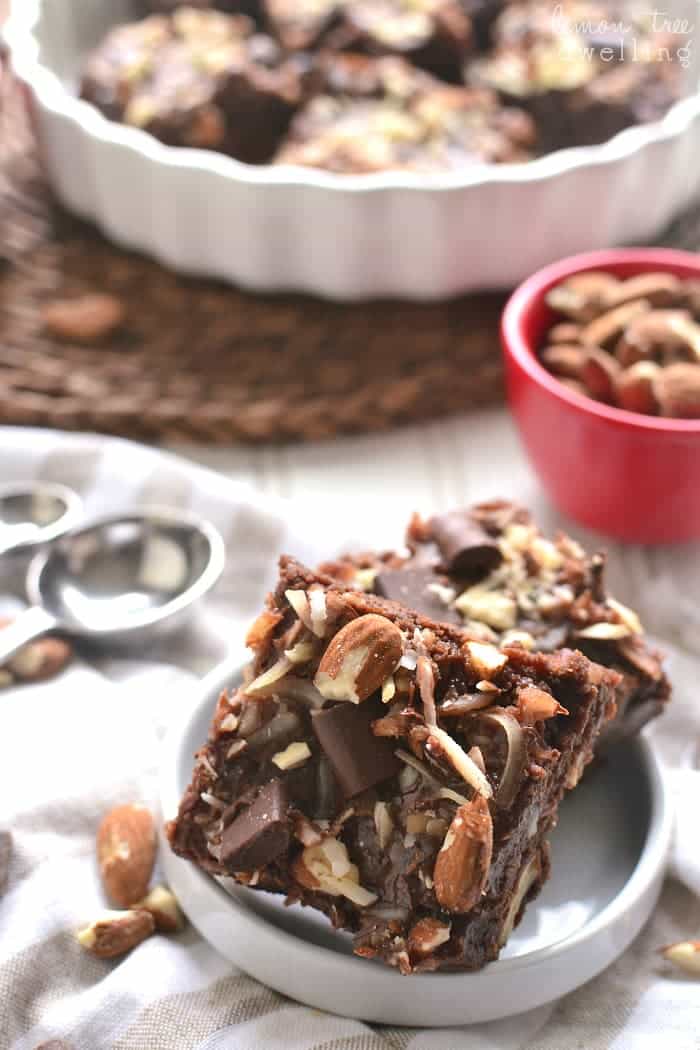 In the days since she passed, I have read countless tributes to her from friends and family across the country. They've talked about her zest for life, her generous spirit, the fact that she lit up a room simply by being in it . And they've talked about the three children she left behind, who loved and adored her, who will miss her dearly. The one thing that's clear is that Joan was an incredibly special person who left behind a legacy.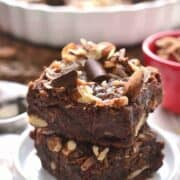 Almond Joy Brownies
Ingredients
3/4

c.

salted butter

1 1/2

c.

sugar

1

tsp.

coconut extract

2

large eggs

3/4

c.

flour

1/2

c.

cocoa

3/4

c.

almonds

roughly chopped

3/4

c.

chocolate chunks

1/4

c.

shredded coconut

Frosting:

1/2

stick salted butter

1 1/2

Tbsp.

cocoa

2 1/2

Tbsp.

milk

1 1/2

c.

powdered sugar
Instructions
Cream butter thoroughly; add in butter and mix well.

Blend in coconut extract and eggs.

Add flour and cocoa and mix well.

Stir in 1/2 c. almonds and 1/2 c. chocolate chunks.

Spread into greased 8x8 inch square pan.

Bake at 350 degrees for 40 minutes or until toothpick inserted in center comes out clean.

Prepare frosting by combining butter, cocoa, and milk in a small saucepan.

Bring to a boil.

Stir in powdered sugar and mix thoroughly.

Pour over hot brownies; top with additional 1/4 c. almonds, 1/4 c. chocolate chunks, and 1/4 c. shredded coconut.

Cool at room temperature or in refrigerator.
I'd love for you to help keep Joan's legacy alive by visiting her blog and trying some of her awesome recipes! Since I truly believe that we should all eat more chocolate (life is short), I gathered some of Joan's delicious chocolate recipes for you to try. Please – click over, pin her recipes, share them on Facebook, share them with friends. The more we share, the more good we do. And as for birthdays, can we all make a vow to be happy with every birthday that passes? Getting older is just such a great privilege, you know? Let's not take it for granted.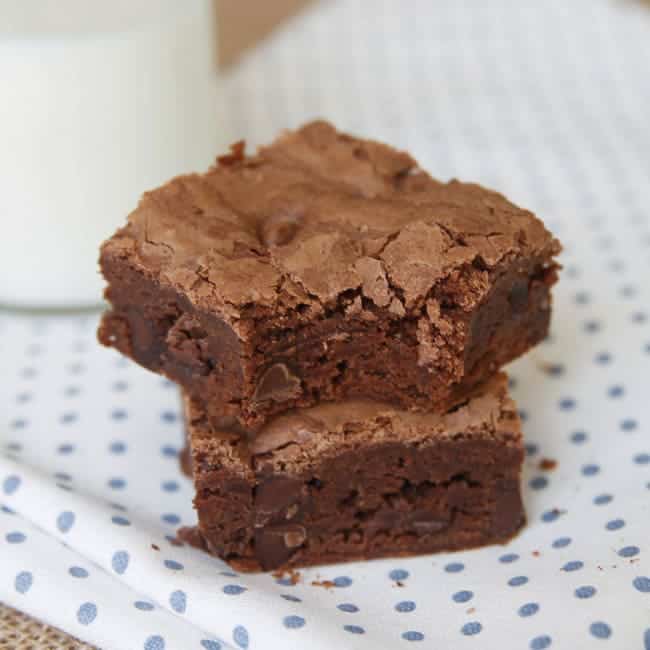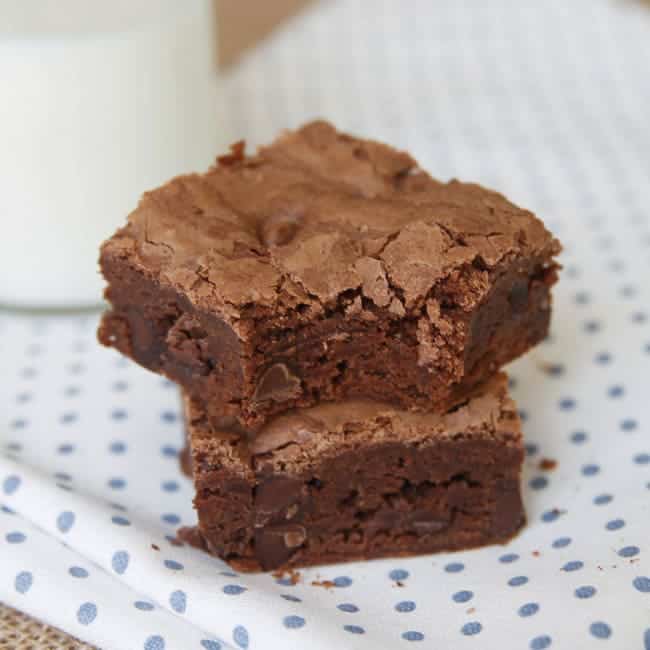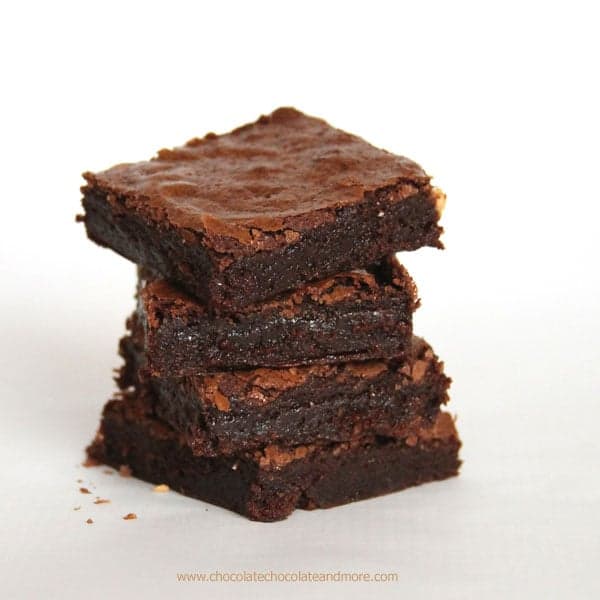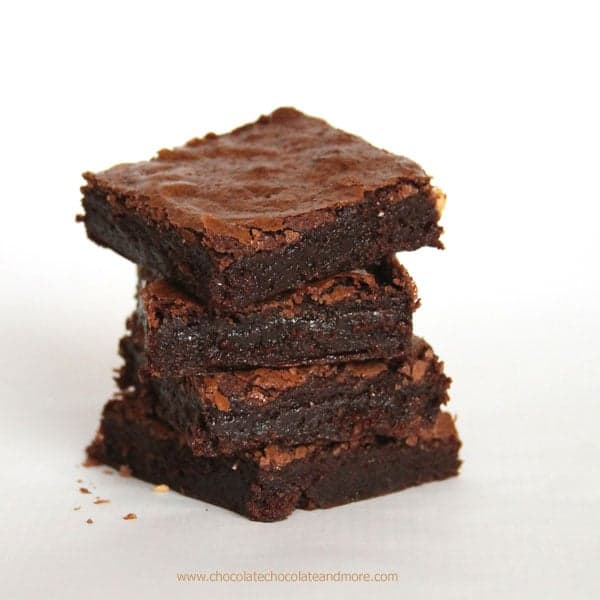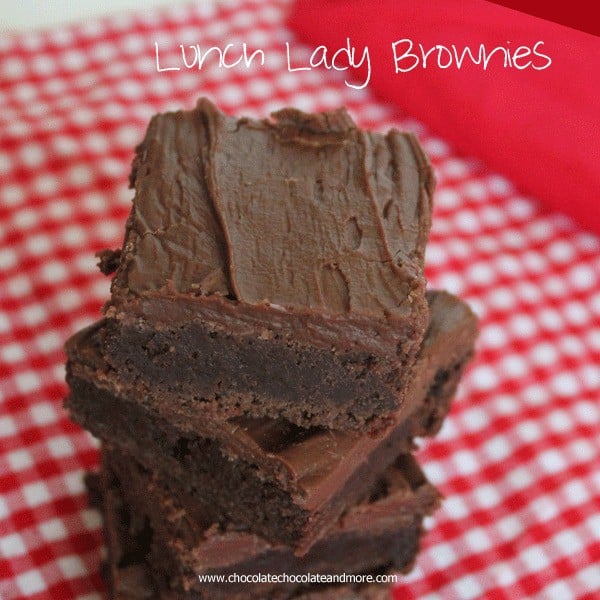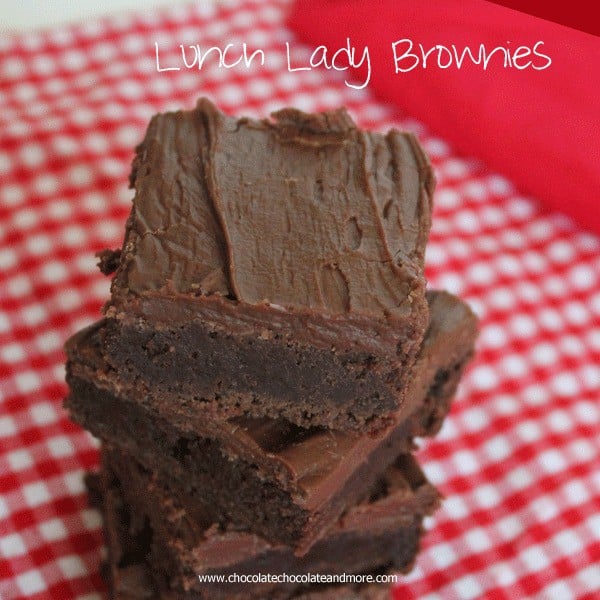 Chocolate Overload Loaded Brownies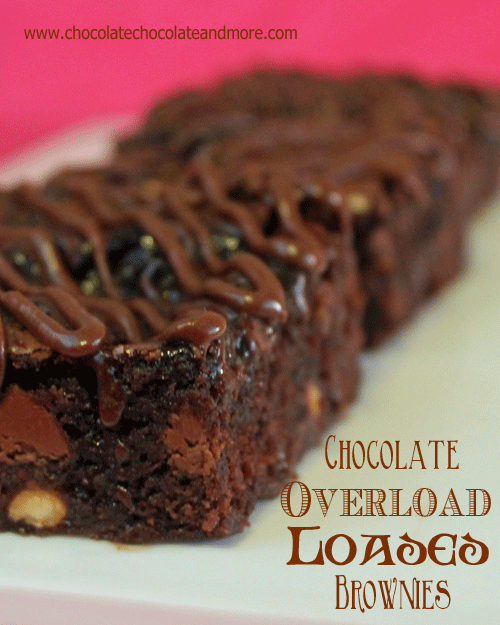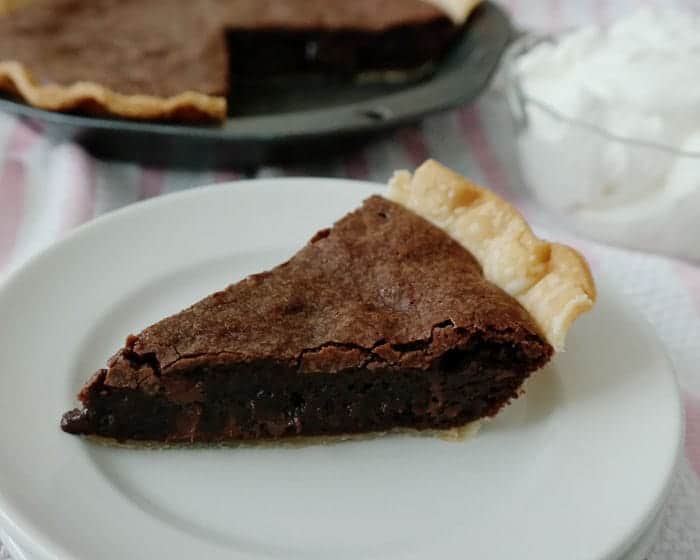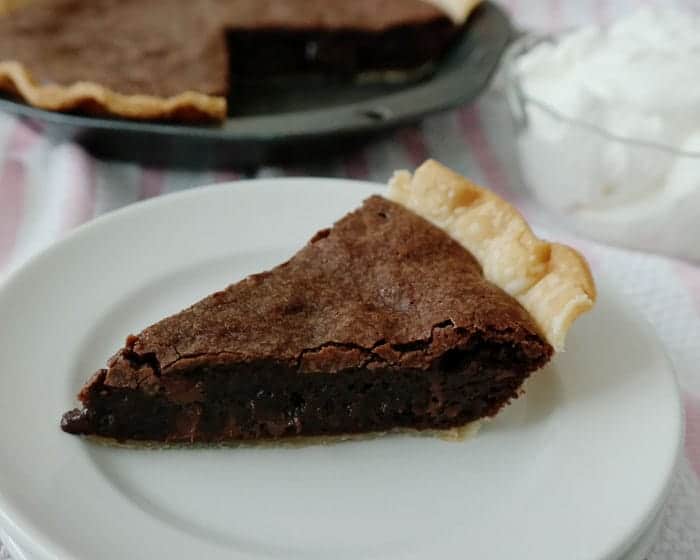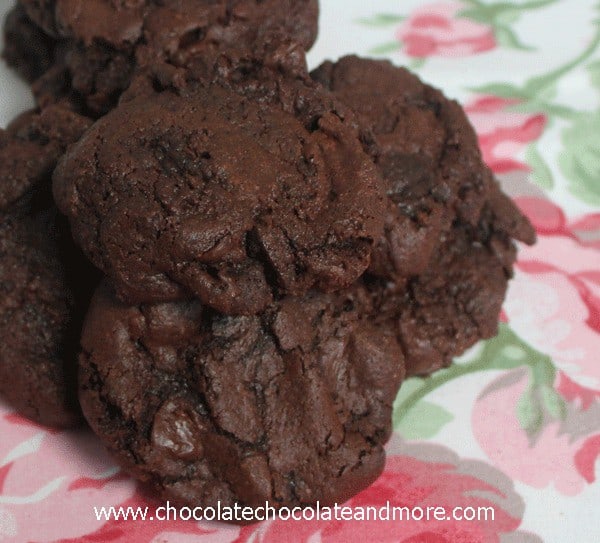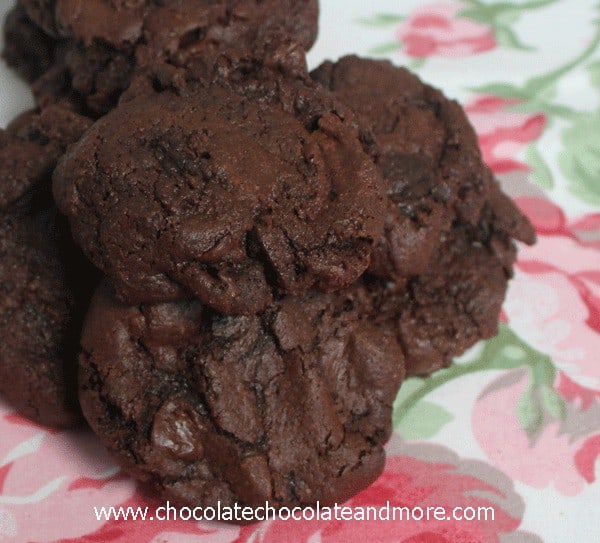 Brownie Bottom Cheesecake Bars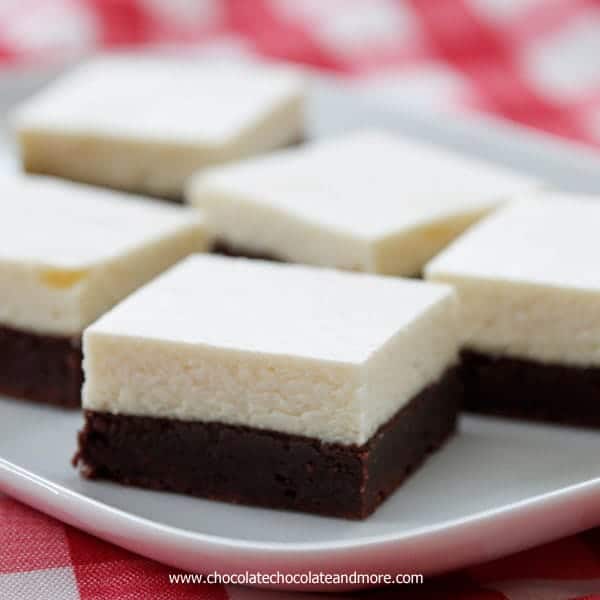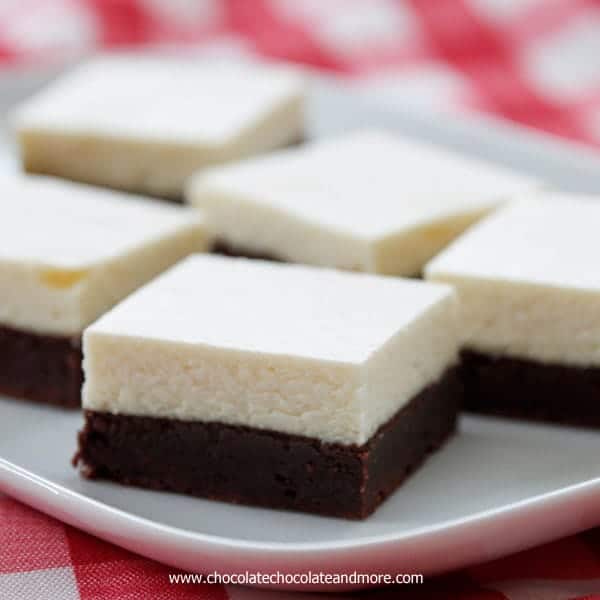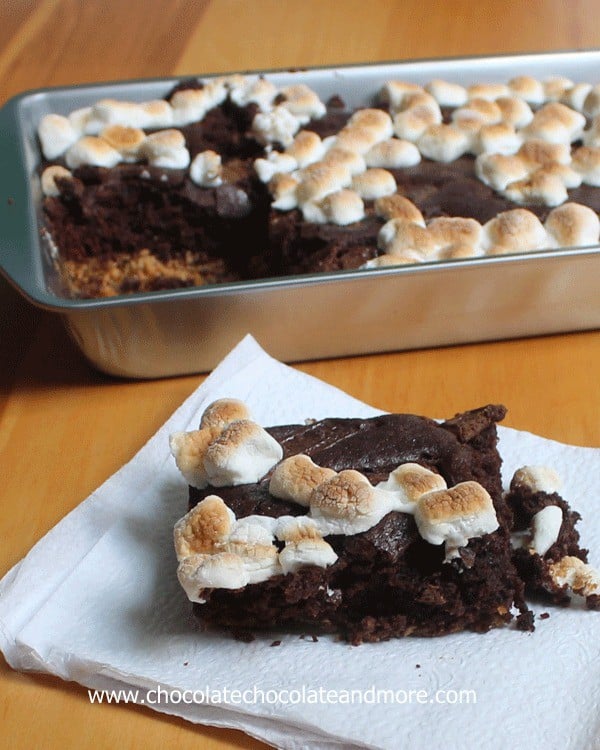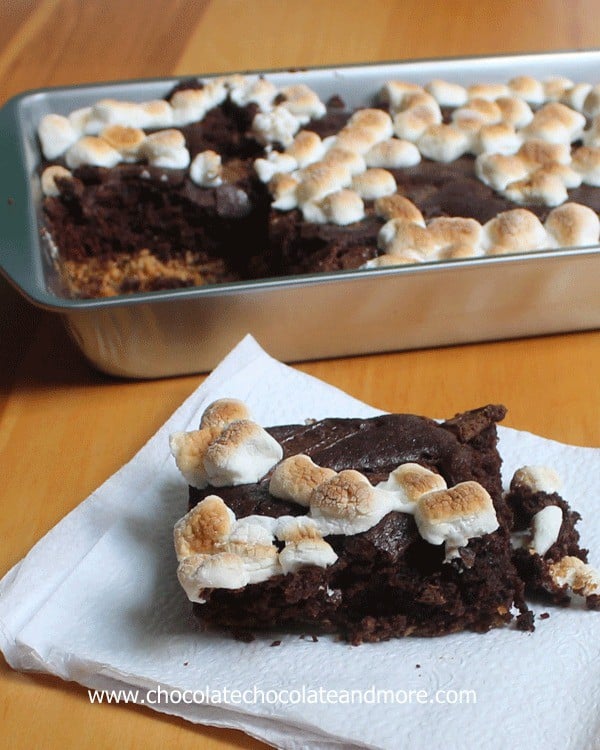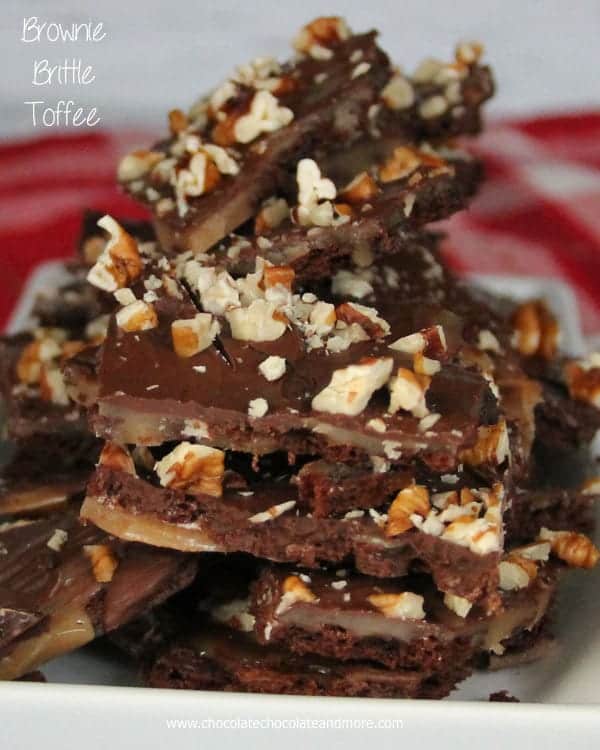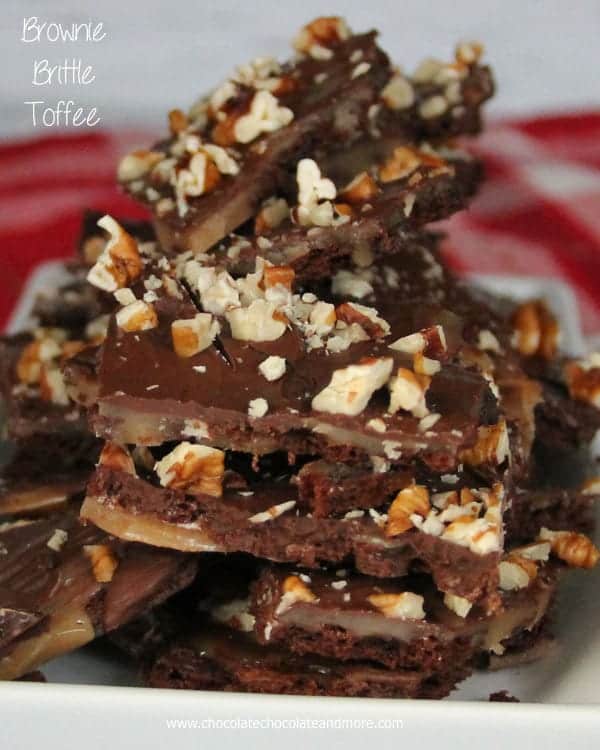 Chocolate Brownie Peanut Butter Bars