Strawberry Shortcake Pops- the quintessential summer dessert….on a stick!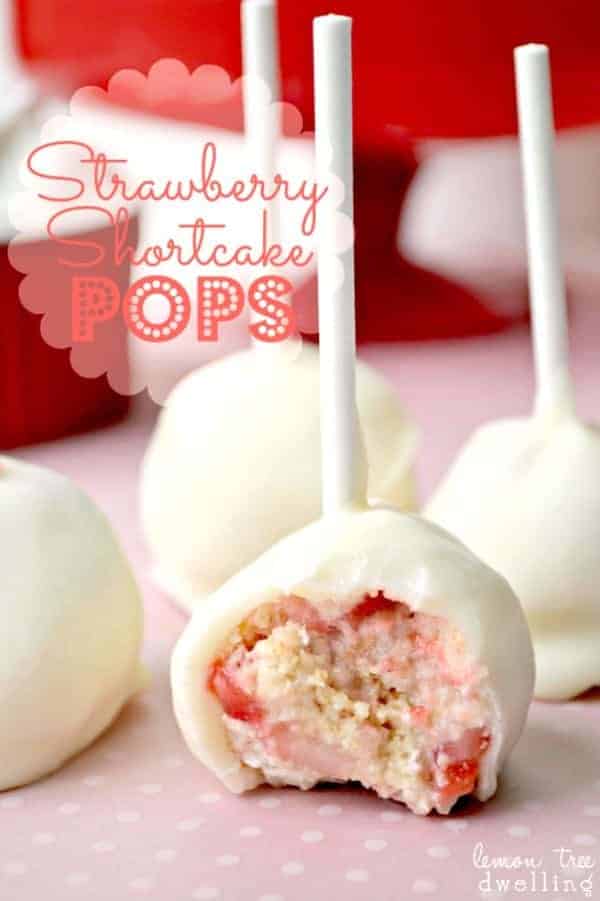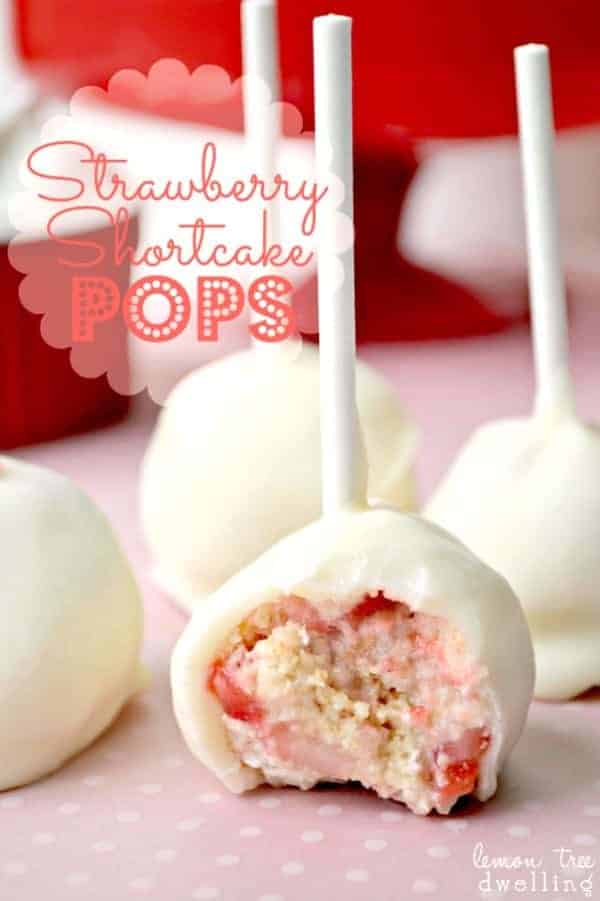 One of my favorite summer memories is going strawberry picking with my family. Despite the early morning and the hot sun and the hours of squatting as we made our way through rows and rows of strawberries…..it always felt totally worth it. Probably because the strawberries were so fresh and juicy and flavorful. Probably because I tended to eat as many as I put in the basket. Probably because I loved having our kitchen table and counter tops filled with baskets upon baskets of strawberries that I knew would be turned into strawberry pies, strawberry jam, and strawberry shortcake. Strawberry picking meant that, for two weeks out of the summer, we were in strawberry heaven.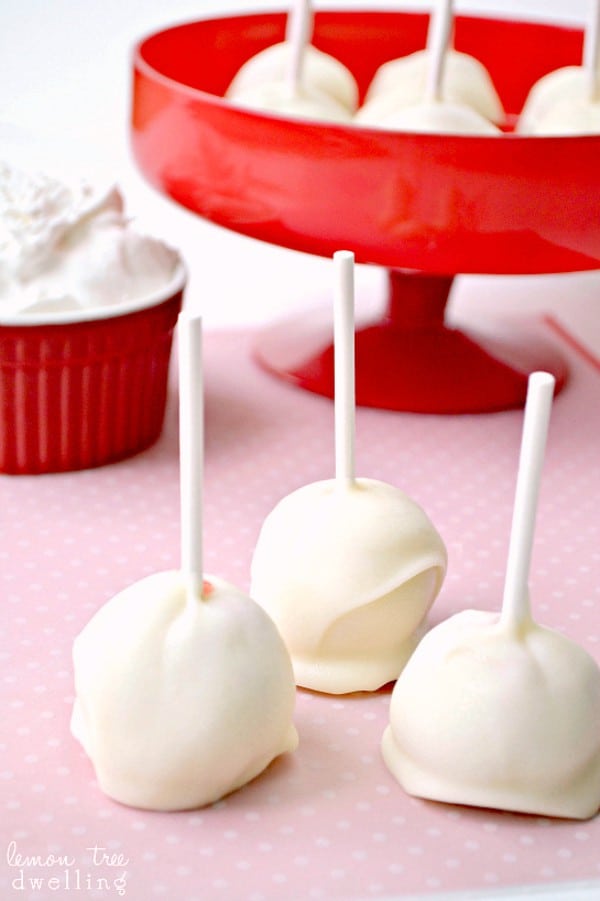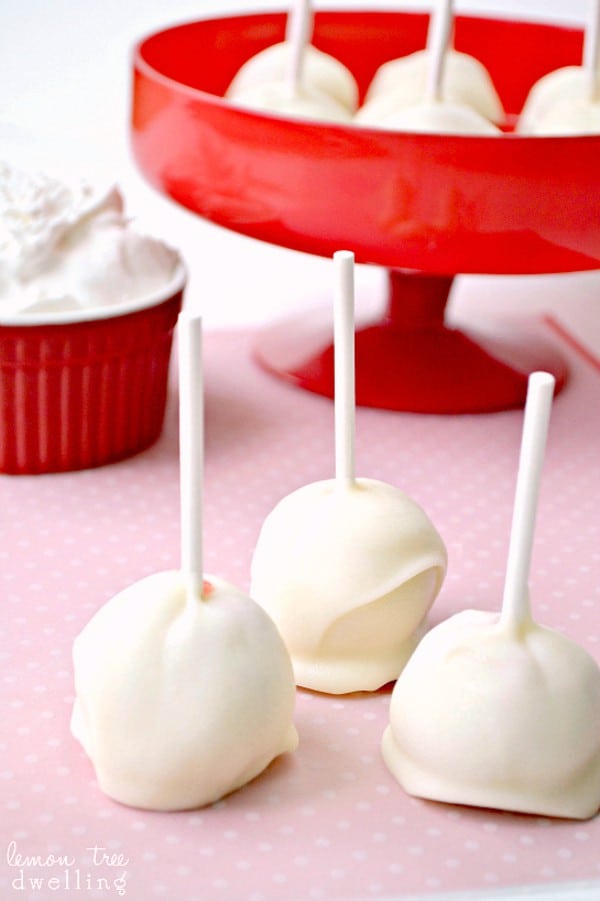 These days, it's hard to find a place to pick strawberries. Most of the farms we went to as children have shut down….and of those that are still around, only a few still offer strawberry picking. But it's just not summer without strawberries…..so even if we can't pick 'em, we will still be eating 'em. All summer long. Starting now.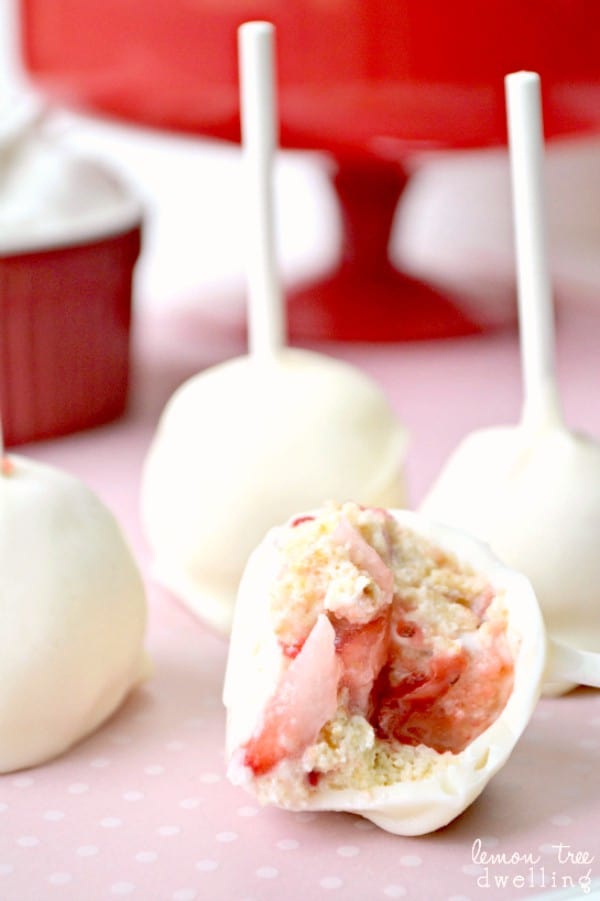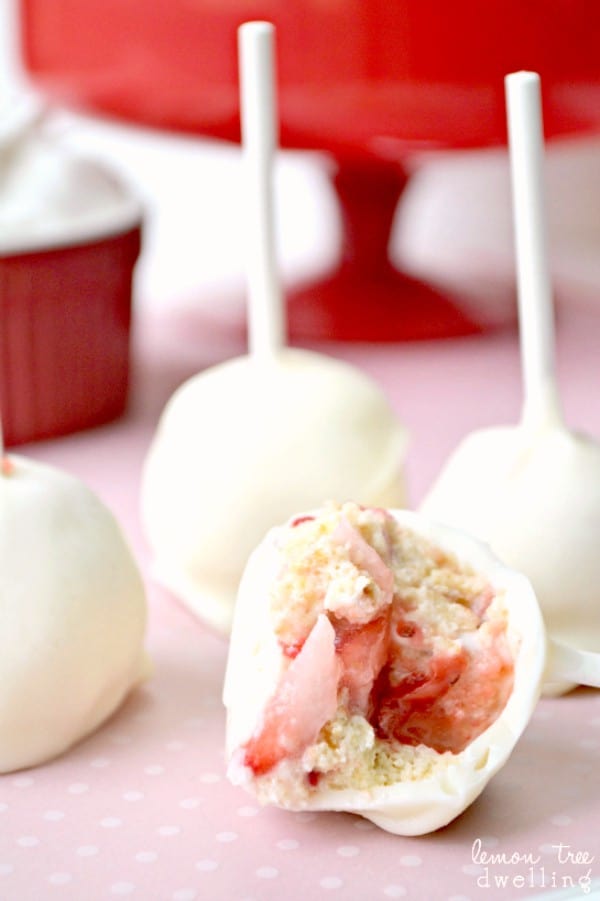 All you need to whip up these sweet little treats is pound cake (I had some leftover from girls' night fondue!), fresh strawberries, whipped cream frosting, and white chocolate for coating. They taste JUST like strawberry shortcake….but since everything is more fun on a stick….they're even better! Perfect for a party, a baby shower, or a simple summer treat!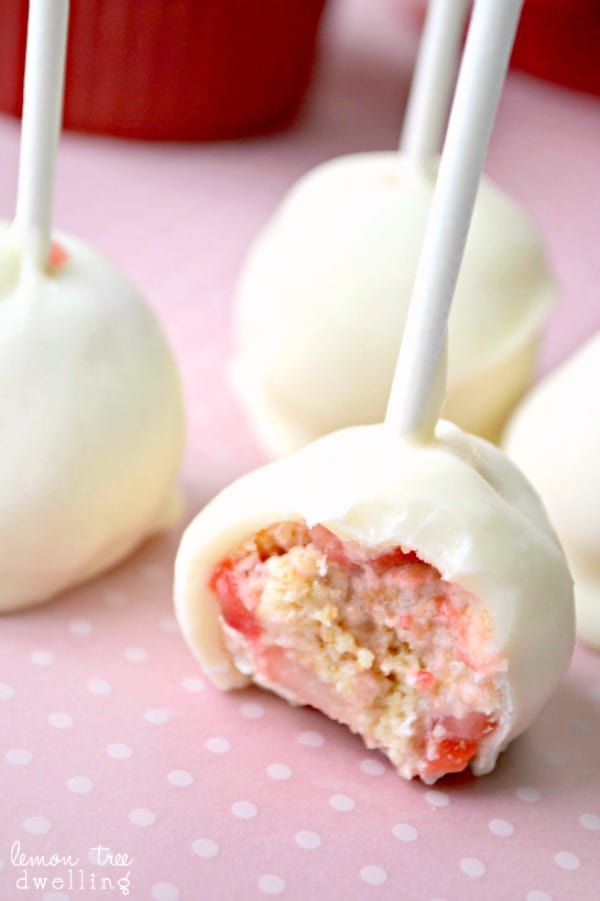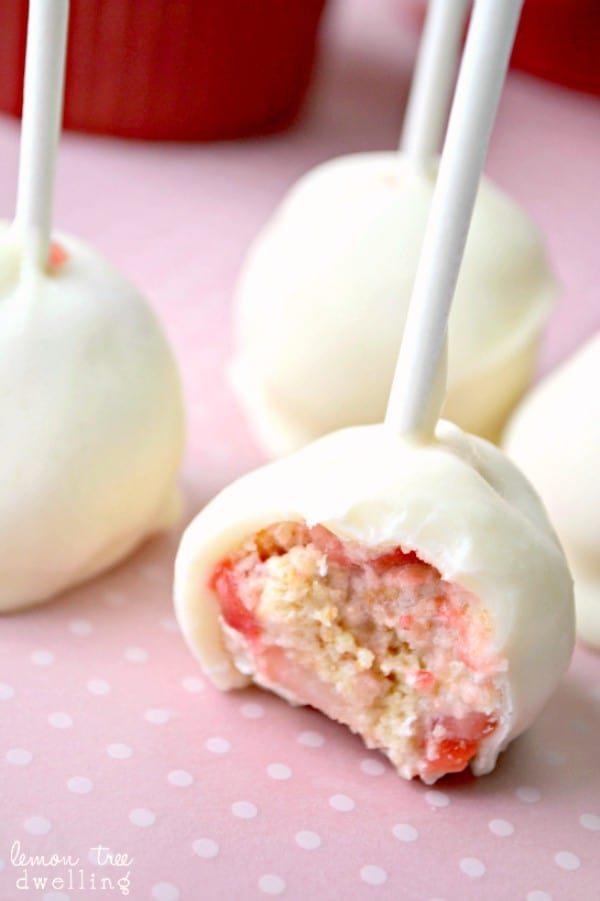 So even if you're not in strawberry heaven….you will definitely be in strawberry shortcake heaven. Which is at least as good….if not better….especially if you ask your kids!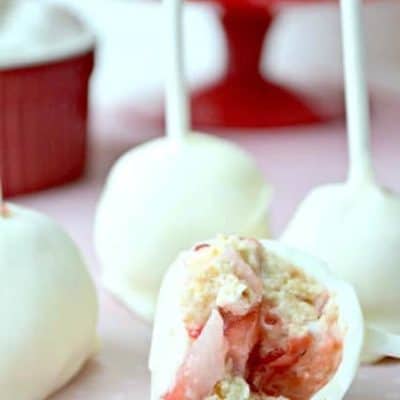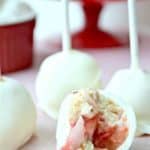 Strawberry Shortcake Pops
Ingredients
1/2

prepared pound cake

crumbled (a little more than 2 c.)

3/4

c.

Betty Crocker "Whipped" Whipped Cream Frosting

6-8

large strawberries

1 c. chopped

2

c.

white chocolate

melted

lollipop sticks

available at Michael's or JoAnn Fabrics
Instructions
Mix pound cake, frosting, and strawberries together in a medium bowl.

Roll into 1 1/2 inch balls.

Cut or break lollipop sticks in half; twist 1 stick into the center of each cake ball, about halfway in.

Freeze until firm.

Dip pops in melted white chocolate to cover.

Chill until ready to serve.

Makes 2 dozen