Skinny Greek Veggie Dip – made with Greek yogurt and seasonings – perfect for dipping summer veggies!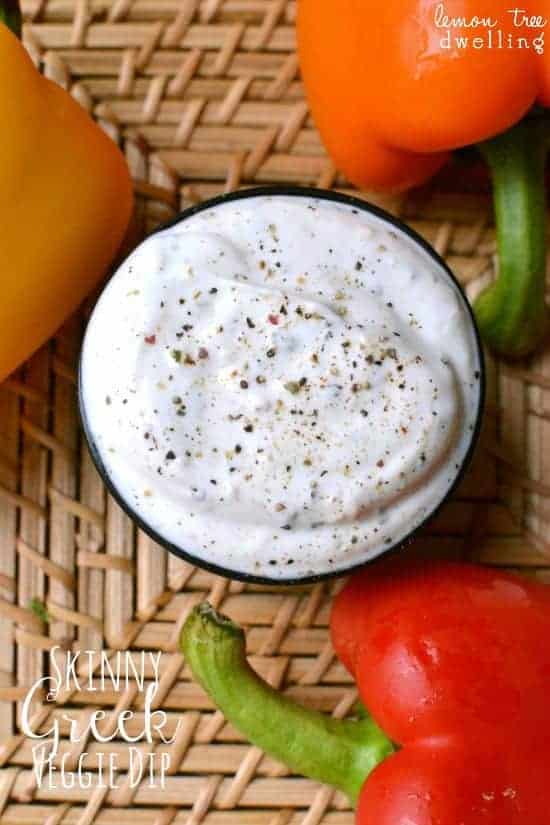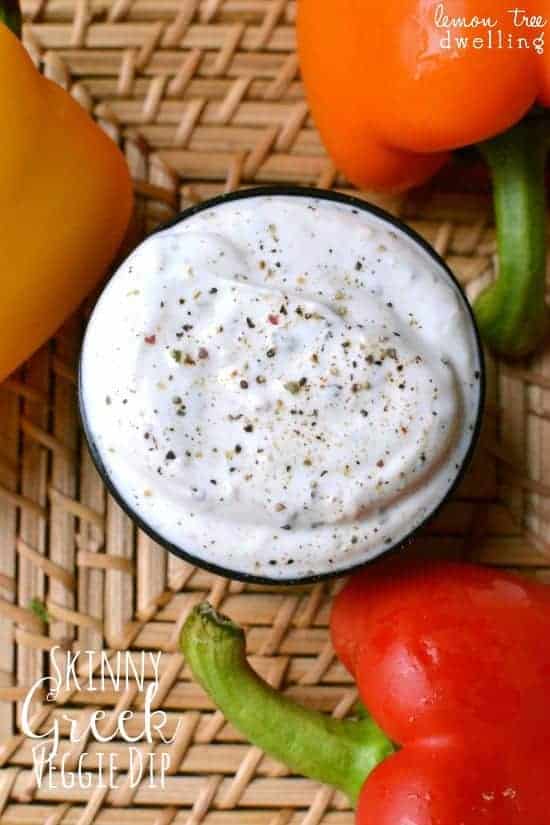 It's a running joke around here that I really need to stop spending so much money on fruit….! It's just one of those things – when I see fresh fruit at the grocery store, I tend to buy it. All of it! And my kids tend to eat it. (All of it!)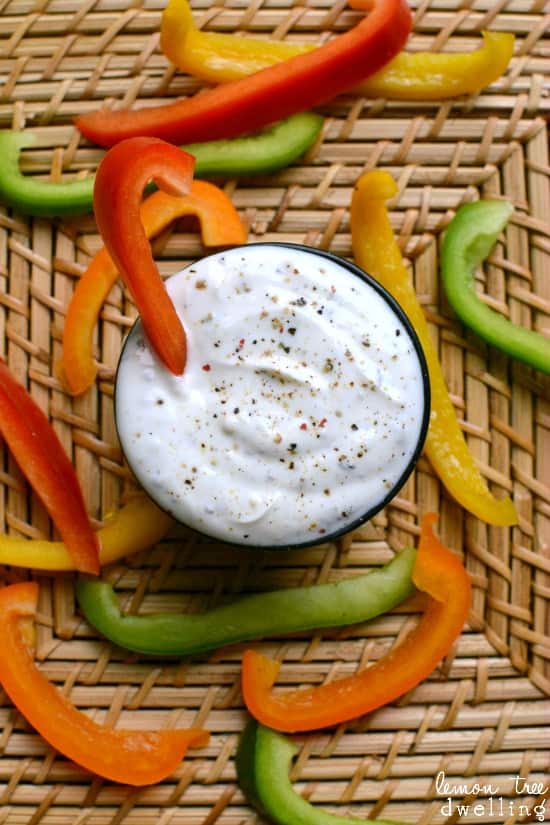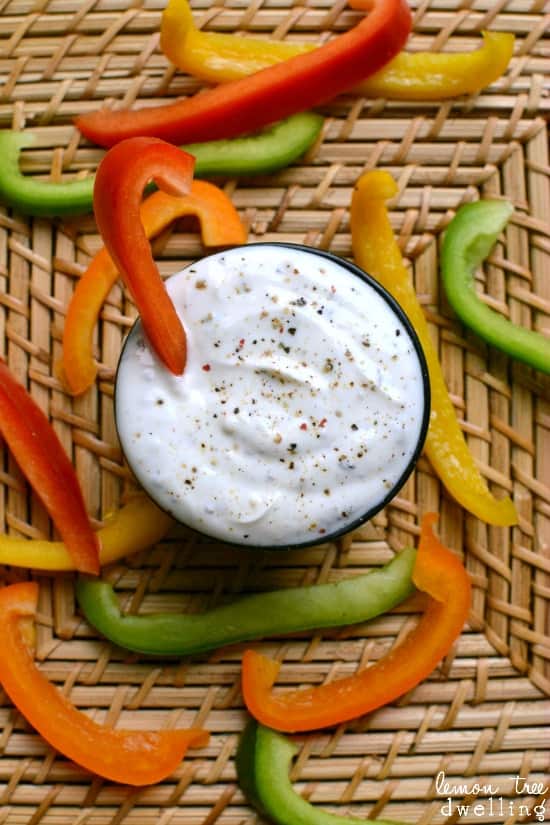 It's not uncommon for us to go through an entire watermelon in a day….and the same goes for a bag of apples, a container of strawberries, or a handful of mangoes. If it's available, we'll eat it! In my mind, it's perfect. If my kids are going to be snacking (which they are) I'd rather have them snacking on fruit than almost anything else. In Jorden's mind, fruit is expensive! And although he knows it's good for them, I think he wishes they'd eat a little (or a lot) less of it.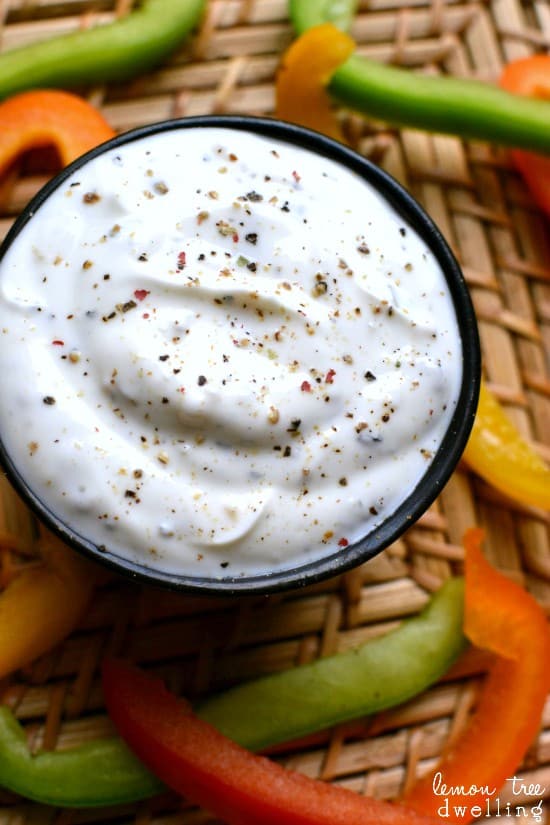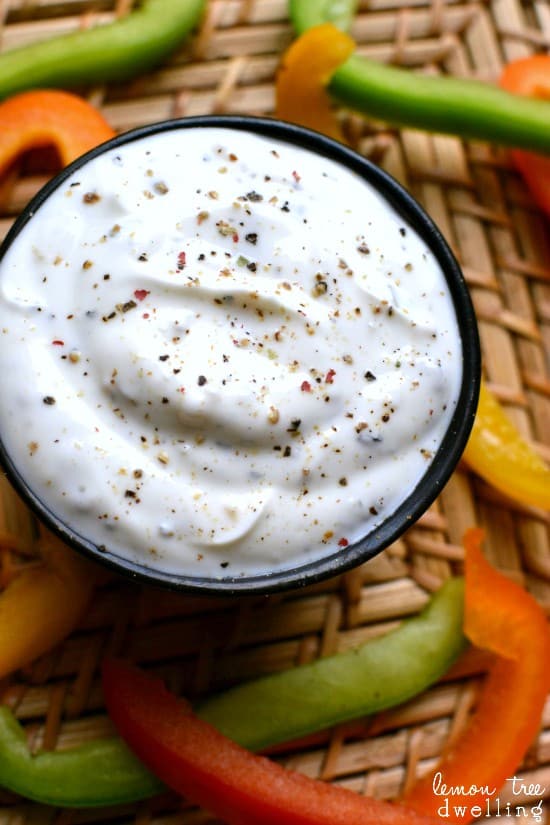 So what's a health-conscious mom to do? Try to get her kids into veggies, of course! Not quite as easy of a sell as fruit….at least not around here. But one thing that definitely helps is having something delicious for them to dip the veggies into…..like ranch dressing, hummus, or this delicious Greek Veggie Dip!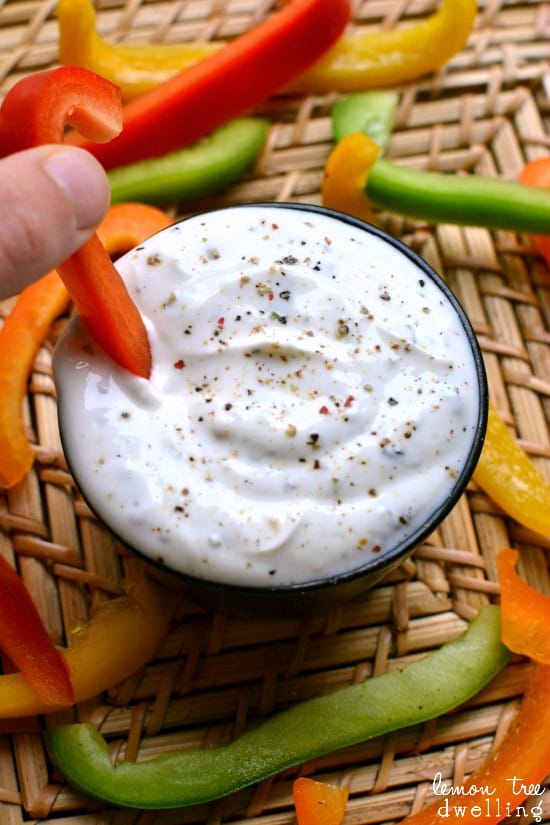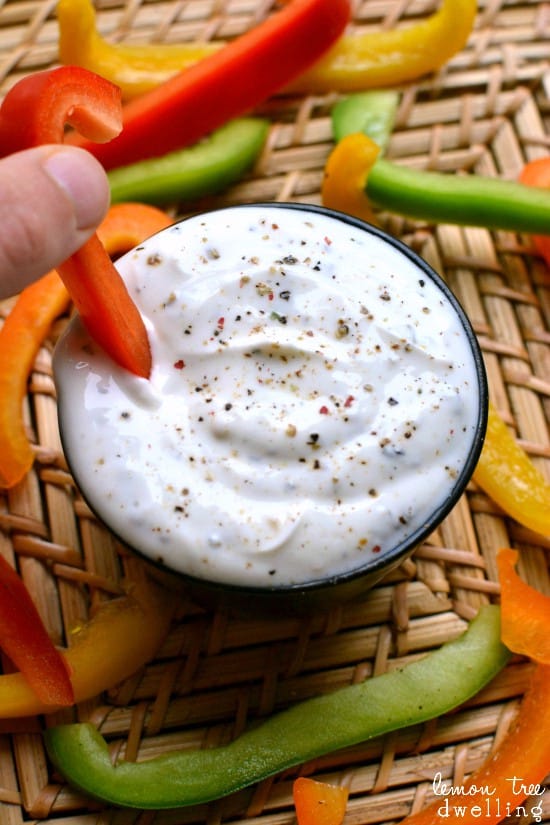 It's perfect for kids and adults, alike – loaded with flavor, packed with protein, and sure to get you to eat your veggies. The money you'll save on groceries is just an added bonus! If you're willing to cut back on fruit, that is….. 🙂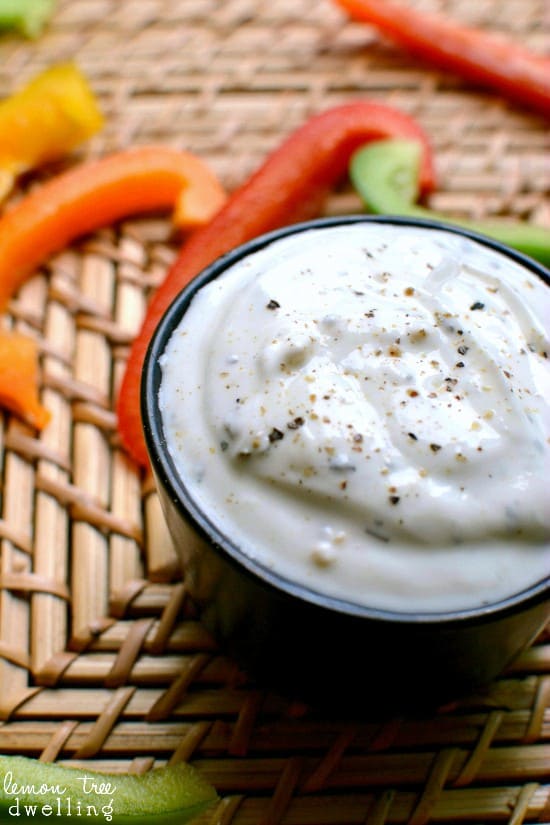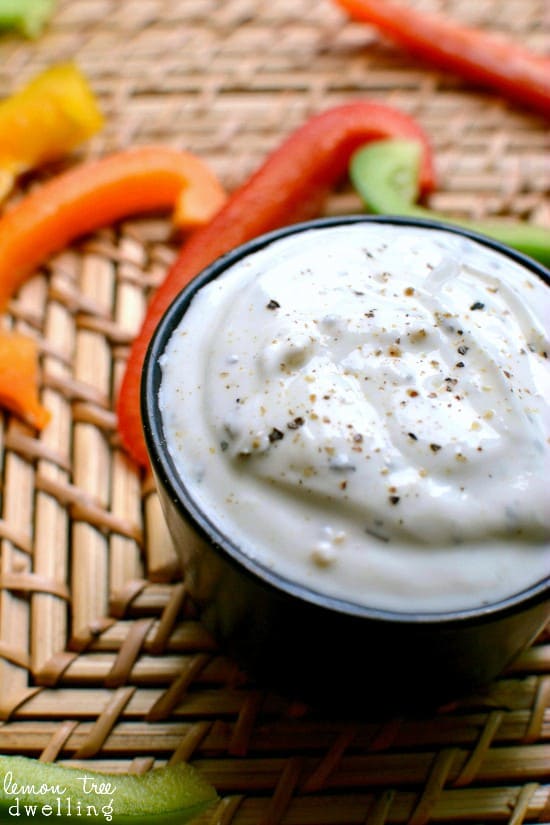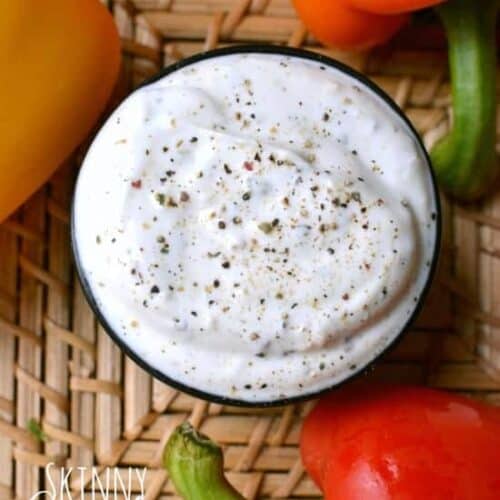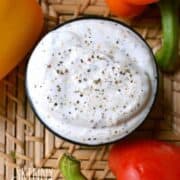 Skinny Greek Veggie Dip
Ingredients
1

c.

plain Greek yogurt

2

Tbsp.

crumbled feta cheese

optional

1

tsp.

Greek seasoning

1

tsp.

minced garlic

1

tsp.

lemon juice

1/4

tsp.

kosher salt

fresh ground pepper
Instructions
Combine all ingredients in a small bowl and whisk until smooth.