This Roast Turkey Reuben Sandwich combines the classic flavors of a Reuben with a few delicious twists! A perfect sandwich for a quick lunch or dinner for the whole family.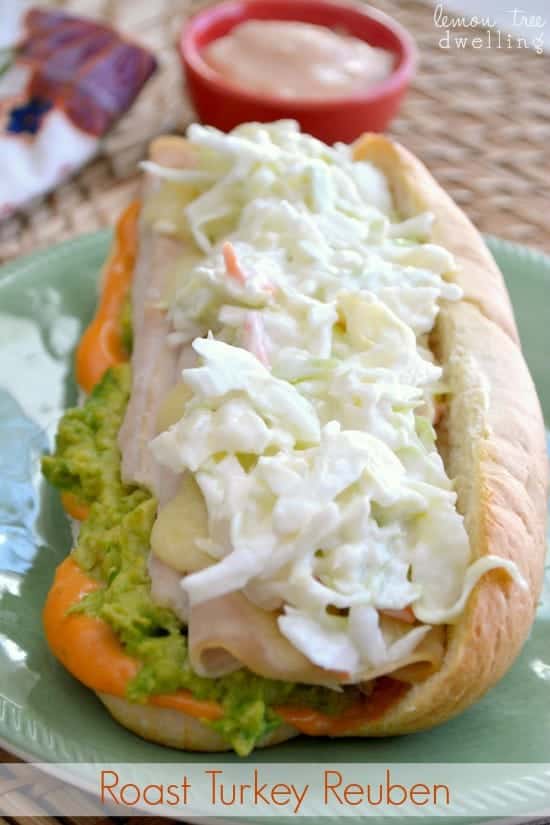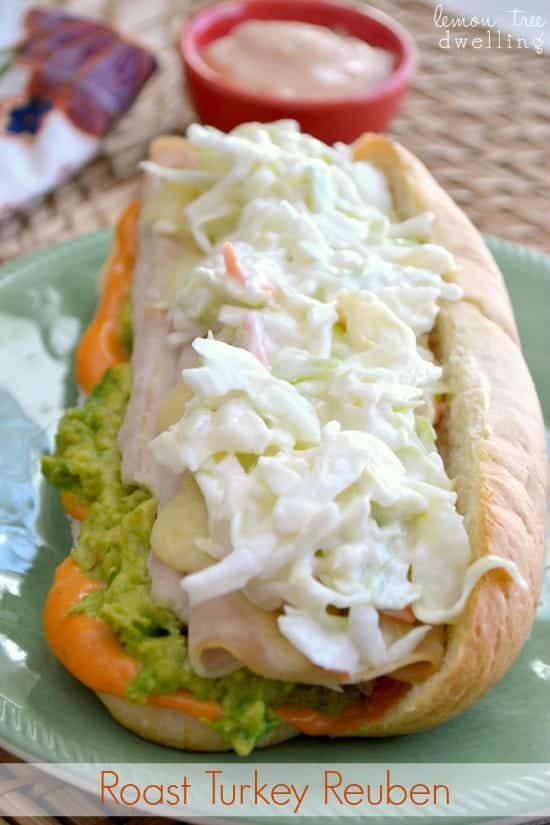 Well….I got the email yesterday, reminding me that I am officially 30 weeks pregnant. And I must say, I have mixed feelings about it! There is part of me that can't believe I am only 3/4 of the way through this pregnancy, or that I still have 10 weeks to go. And at the same time, there is part of me that can't believe we only have 10 weeks left of life as a family of 5! 10 weeks left of sleeping through the night, of enjoying plenty of peaceful moments throughout the day, of feeling like we can leave the house without sheer and utter chaos! Just 10 weeks left to paint the nursery and get Nora out of the crib…..!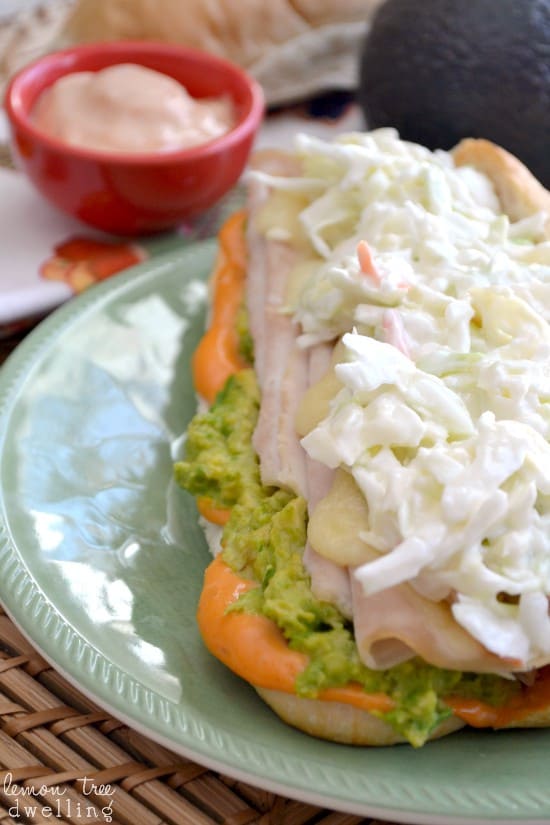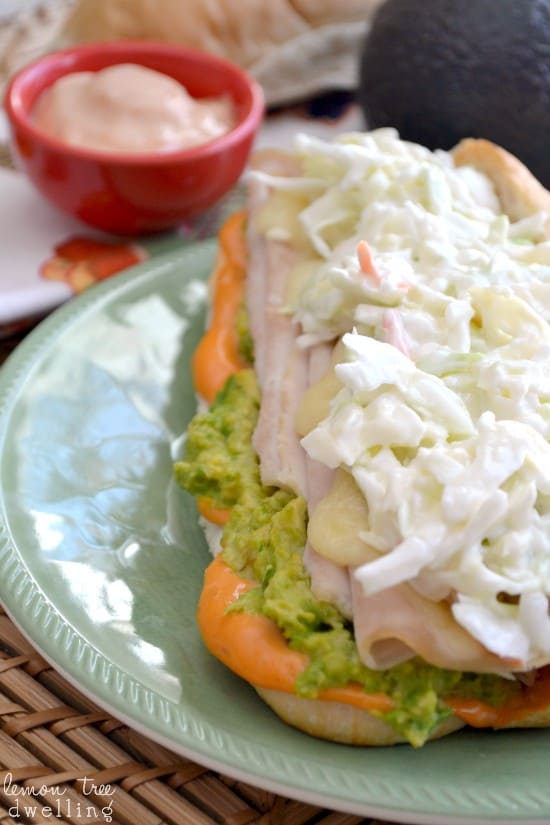 I've had similar feelings throughout all of my pregnancies….but the mixed emotions definitely feel a little more intense this time around. I guess it makes sense, considering the fact that everything has felt different this time around! It would help, I think, if we could just get a few things checked off the list…..like the nursery, or the family pictures I've been wanting to have taken, or the little getaway we'd like to take, or….the name! Up until a few days ago we were completely set with a name – first and middle – and suddenly we are both second guessing it! UGH!!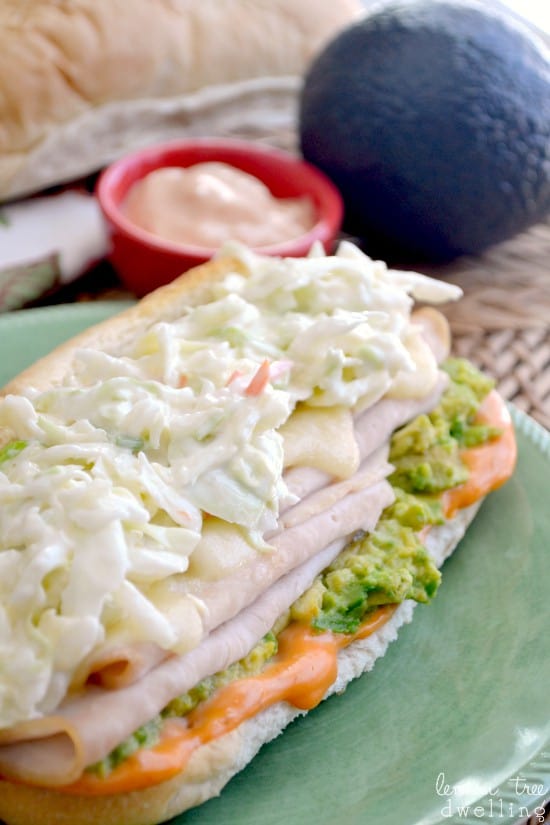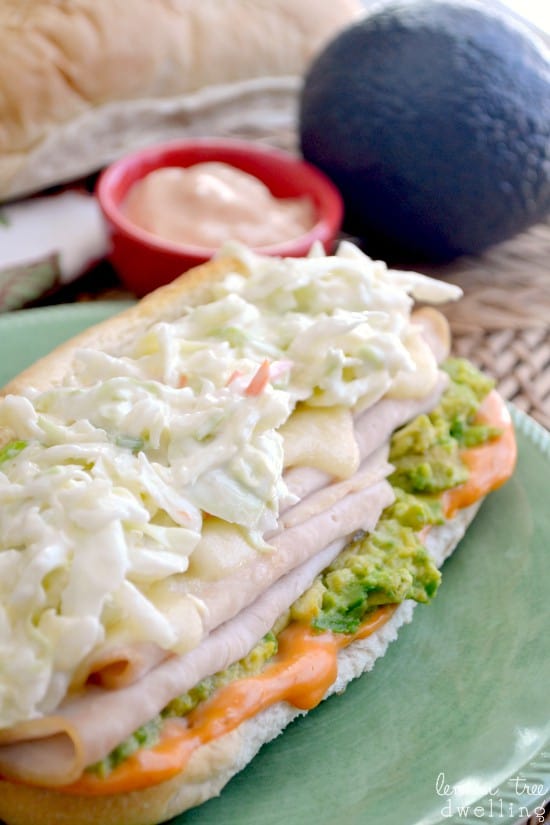 Coming up with the right name is not an easy task….especially when you're dealing with a last name like Trochelman, or when you're trying to coordinate the new name with 3 other names! Do you choose something that sounds similar? Something that sounds different and is uniquely its own? Something that fits with a pattern you've established? For example, all of our girls have names that end in "-a". Ellia, Greta, and Nora. Should our new little girl have an "a" at the end of her name, too?? So much to think about!
Roast Turkey Reuben Sandwich
At the end of the day, I have no doubt we'll get everything done that needs to be done….including coming up with a name we are both sure of! Who knew that naming could be such a challenge…!? Although, I must say, coming up with the right name for this sandwich felt like quite a challenge, too! I've always known it as a Rachel….but there is something odd about calling one of your sandwiches the same name as one of your friends….ya know what I mean? So I hemmed and hawed, and eventually landed on Roast Turkey Reuben. Packed with roast turkey, melted Swiss cheese, mashed avocado, creamy cole slaw, and thousand island dressing, this sandwich is SO GOOD it almost doesn't even matter what you call it! If only the same were true for children.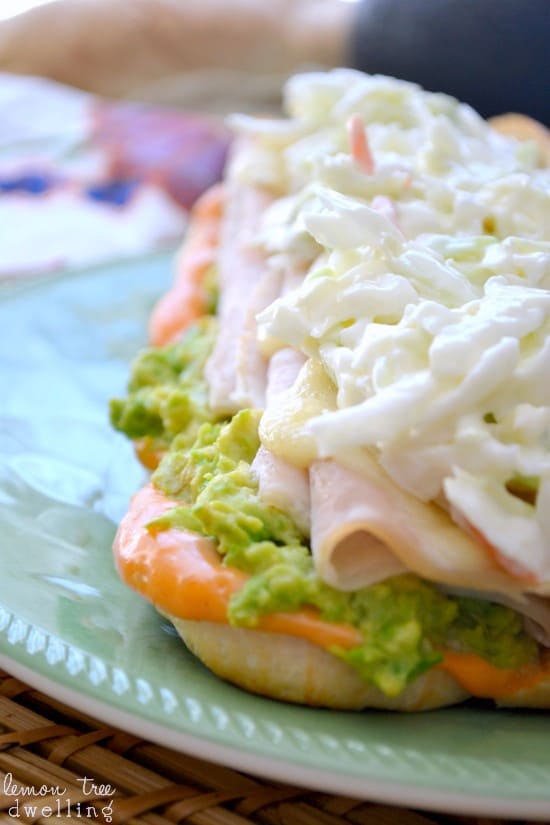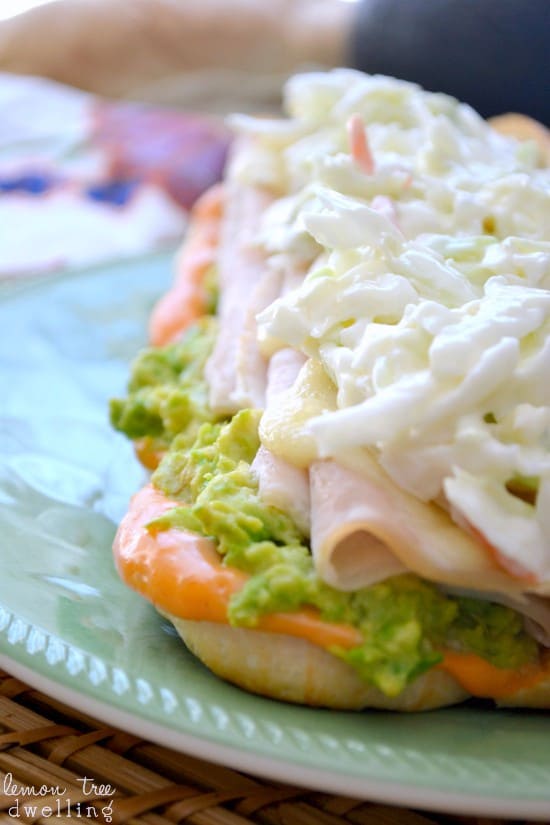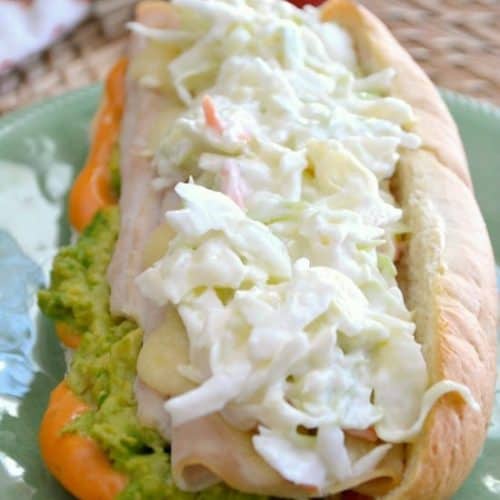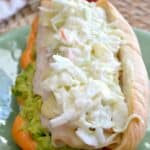 Roast Turkey Reuben (aka Rachel)
Ingredients
1

sandwich roll

4

slices

roast turkey

1

slice

Swiss cheese

1/2

mashed avocado

1/4

c.

creamy cole slaw

2

Tbsp.

thousand island dressing
Instructions
Spread thousand island on sandwich roll.

Top with mashed avocado, turkey, and cheese.

Toast in 350 degree oven for 10 minutes or until cheese is melted.

Top with cole slaw.
Looking for more delicious sandwich ideas?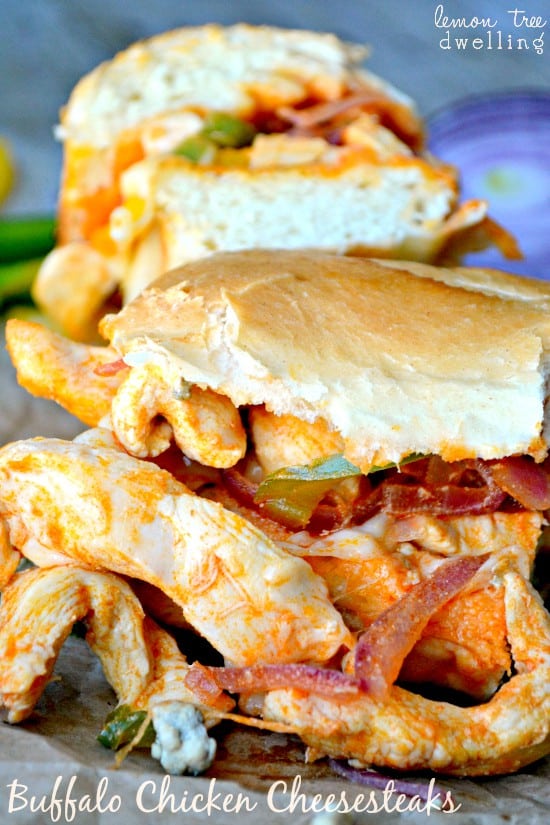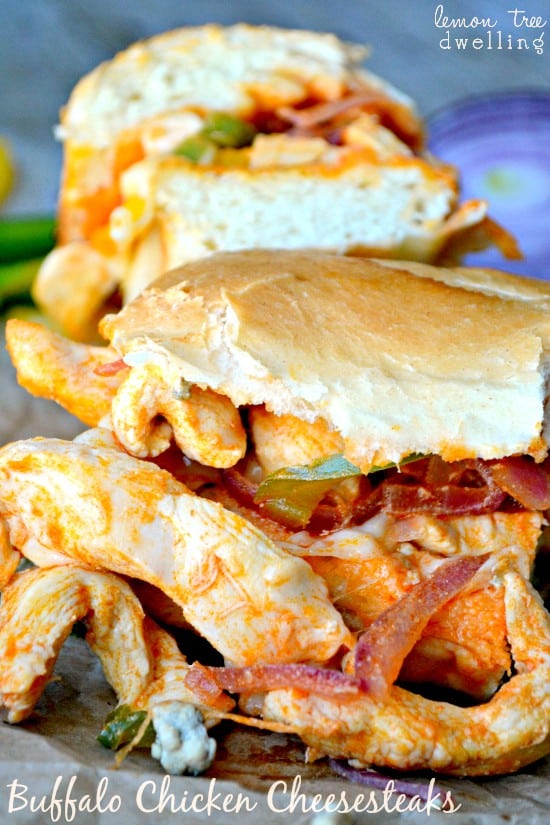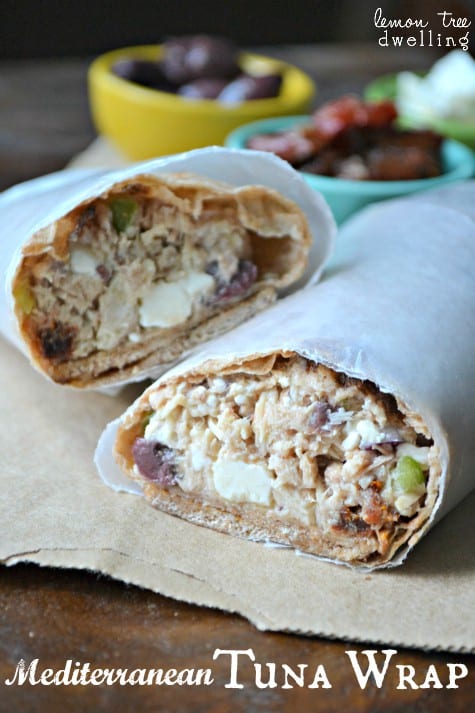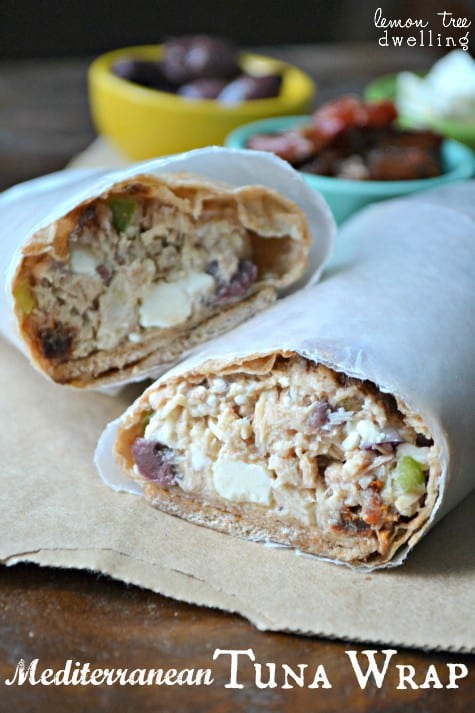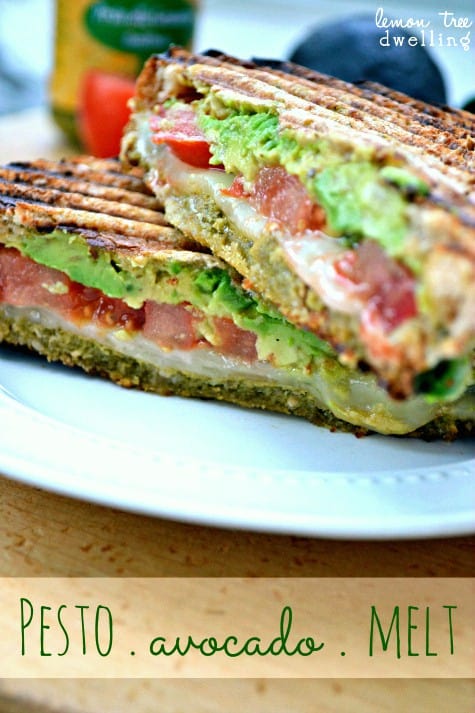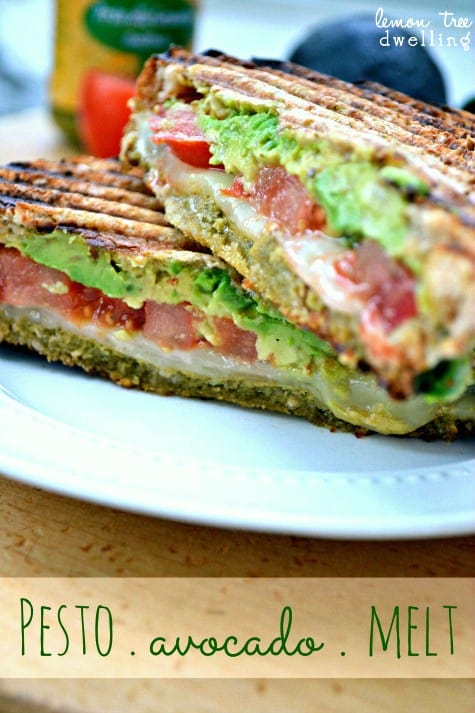 What goes great with a sandwich? A great cocktail!