Peppermint Mocha Magic Bars are a true taste of heaven. These 7-Layer Magic Bars are decked out from top to bottom in the delicious flavors of chocolate and peppermint, with just a hint of mocha to top it all off. Pure peppermint mocha deliciousness.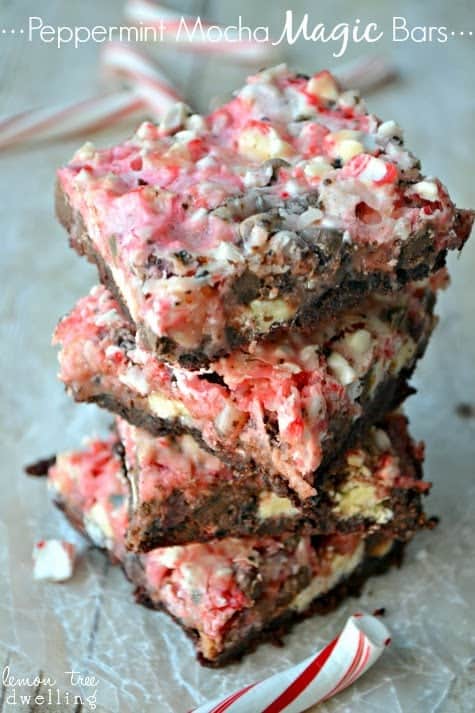 Last night was Greta's kindergarten Christmas concert….and I gotta say….I didn't love it…! I mean – of course I loved seeing her up on stage in her cute little Christmas dress, and I loved seeing her singing and doing all the little hand motions, and I even loved seeing her act goofy with the little boy next to her. But all of that was no match for the fact that we were running late and got to the school minutes before the concert started…..only to find that the entire gym was PACKED with kindergarten and first grade families….meaning we had to stand behind all the other people who had also gotten there late….and two songs later, they were done! DONE!!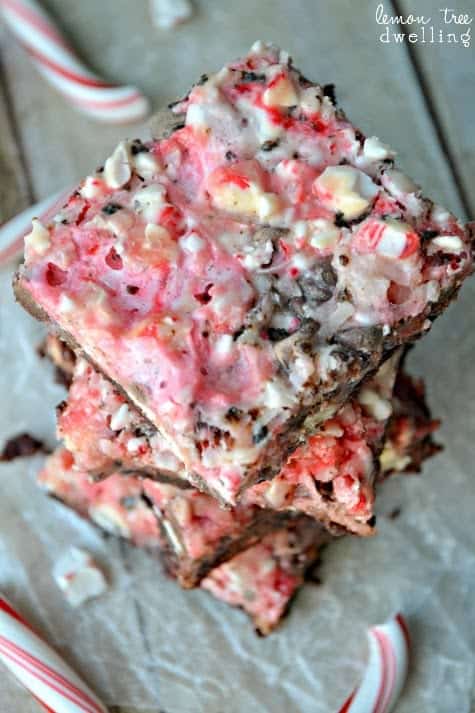 Yep…..all of that for TWO songs! (Can you see why I didn't love it?) I guess I just feel like, if we're going to go through the hassle of rushing through dinner and getting everyone dressed in fancy clothes and finding a parking spot in a slippery, overfilled lot in the middle of winter….they could have at least sung 3, maybe 4, songs? To make our efforts feel worth it? (Am I a terrible mom for saying that??)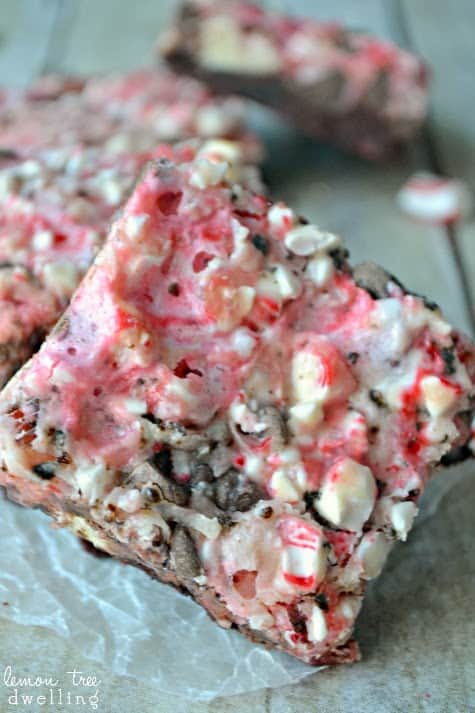 Peppermint Mocha Magic Bars
Don't answer that. Ha! Either way….we will be back there tonight for Ellia's turn. And I've definitely learned a few things from last night's experience. Like we need to start getting ready the second they get off the bus….and dinner has to be something quick and easy….and, at the end of the day, even two songs is worth it, I suppose. Hey – it's better than 20!! (I'm still on the fence about that last one.) But one thing I can guarantee is worth it?? These Peppermint Mocha Magic Bars! Quick, easy, foolproof, ooey, gooey, and utterly delicious. Does it get any better….?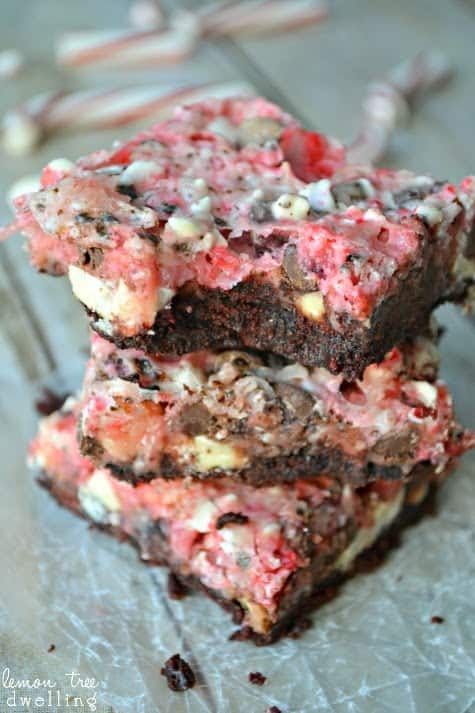 Peppermint Mocha Magic Bars
1 package Peppermint Oreos (sub regular or Cool Mint Oreos if you can't find them!)
1/4 c. butter, softened
2 c. peppermint mini marshmallows
1 c. chocolate chips
1 c. white chocolate chips
1 c. shredded coconut
1 c. crushed candy canes (approx.12)
1 can sweetened condensed milk
2-3 tsp. instant coffee
1. Using a food processor, crush Oreos to a fine crumb.
2. Mix Oreo crumbs with softened butter and press into the bottom of a greased 9×13 inch pan.
3. Top with mini marshmallows, chocolate chips, white chocolate chips, shredded coconut, and crushed candy canes.
4. Combine sweetened condensed milk with instant coffee; pour evenly over pan.
5. Bake at 350 degrees 25 minutes.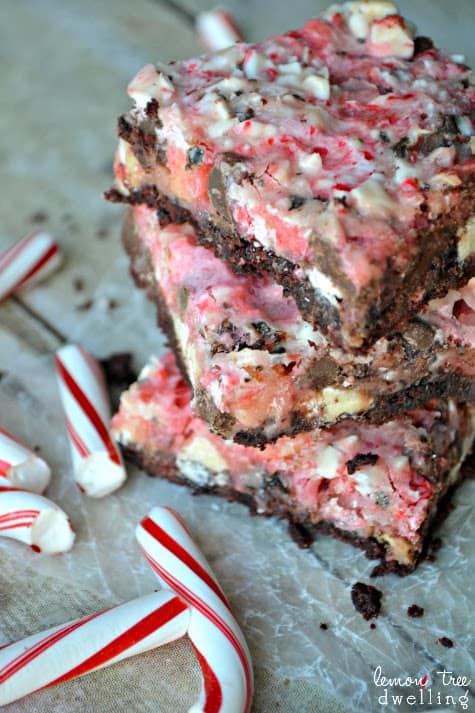 Enjoy!
Looking for more peppermint deliciousness??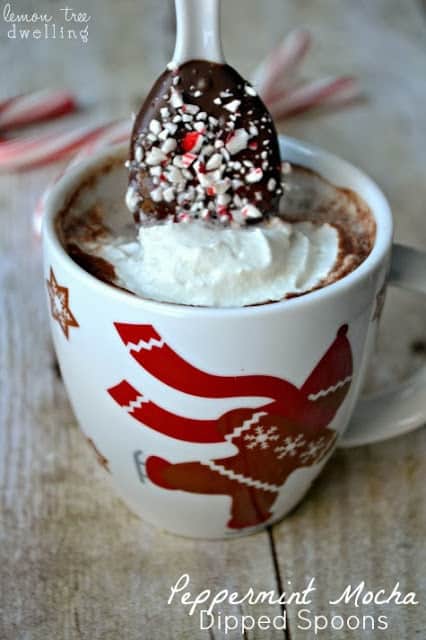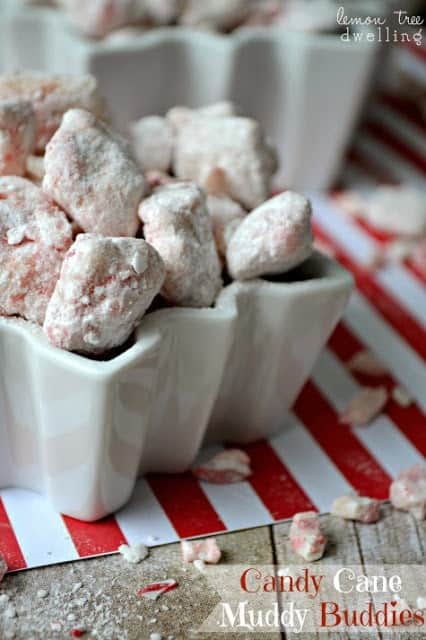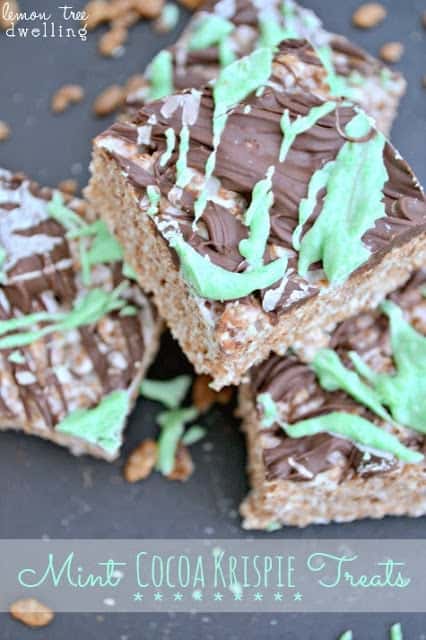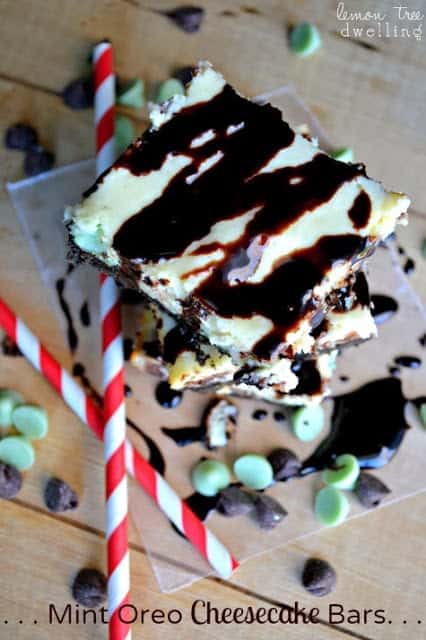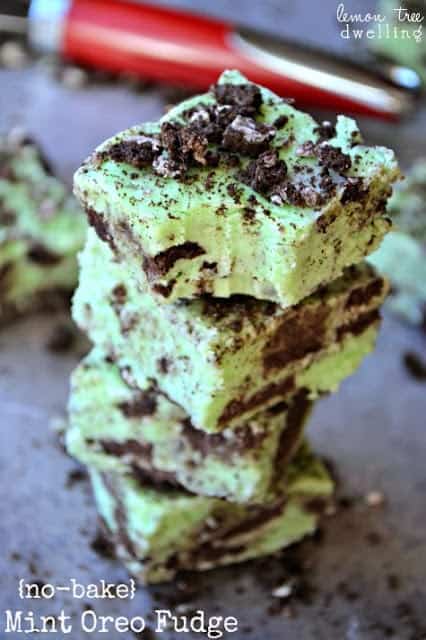 Thanks for taking a peek inside my Lemon Tree Dwelling…
I hope you feel right at home!