A classic Croque Madame – made with sliced ham, Swiss cheese, creamy béarnaise sauce, and a fried egg on top. Go ahead….indulge! It's worth it!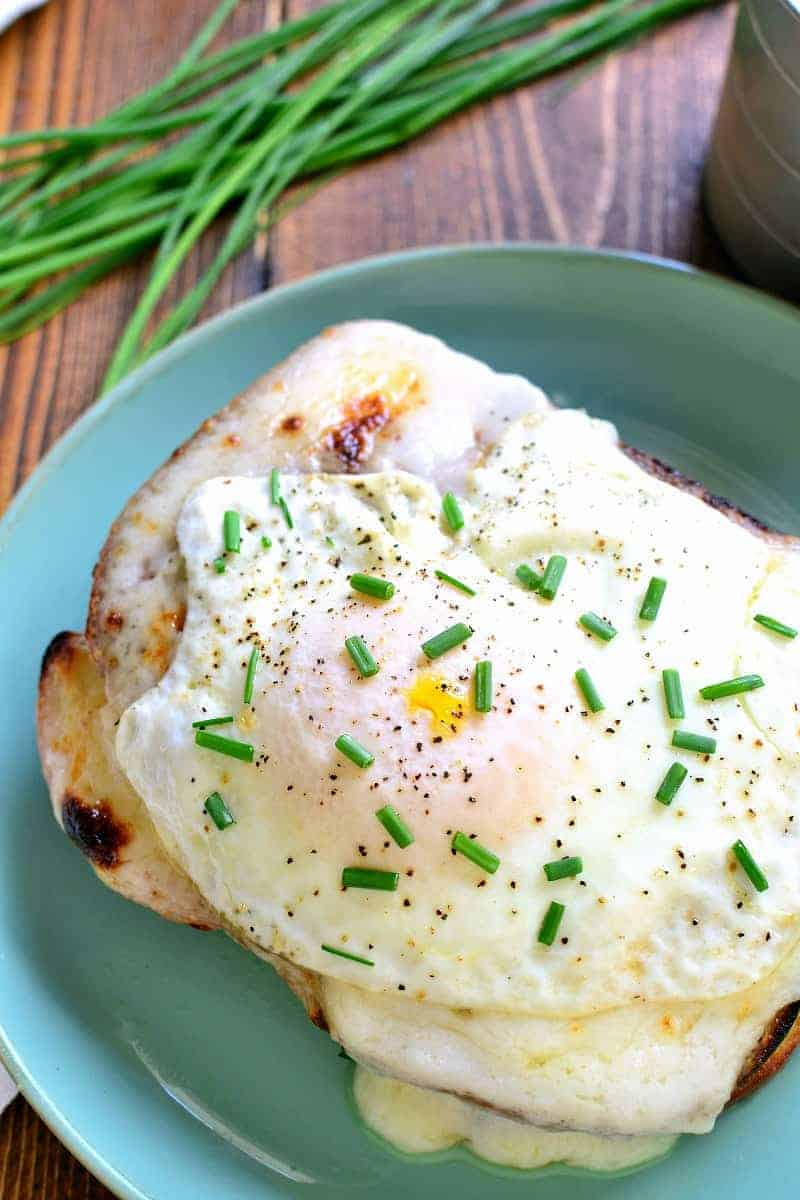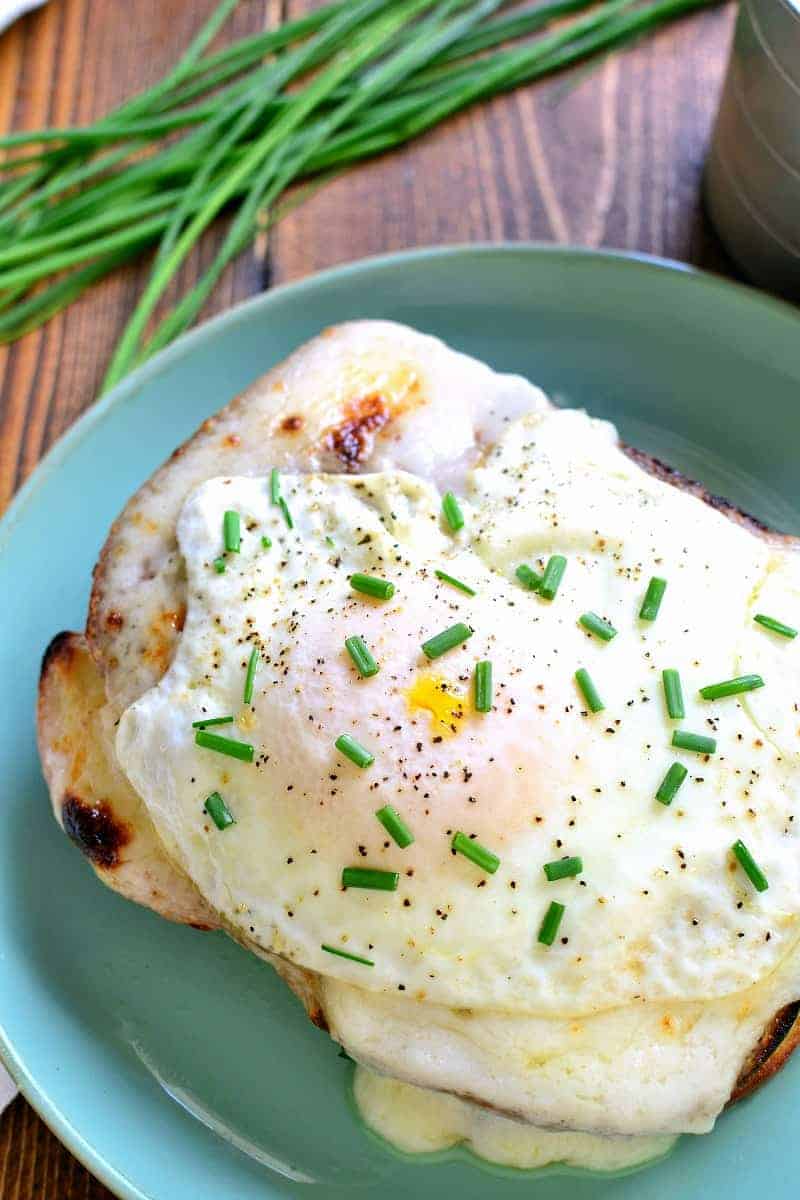 So, you guys…..there's something I'm super excited about. And it's happening soon. I'm going to San Francisco! It's a girls trip…for 4 days…with a group of bloggers I love, and nothing to do but tour the city, taste ALL the food, and (of course) talk shop. Did I mention I'm super excited?
Nearly everyone who's going is someone I've either spent time with in person or spent a decent amount of time chatting with online…and it's seriously such a fantastic group. Which is why I'm also a little bit nervous. Because with so many people I want to spend time with (15 total)….where do I even begin?! Who do I talk to, when? And how do I make sure I get enough time with everyone?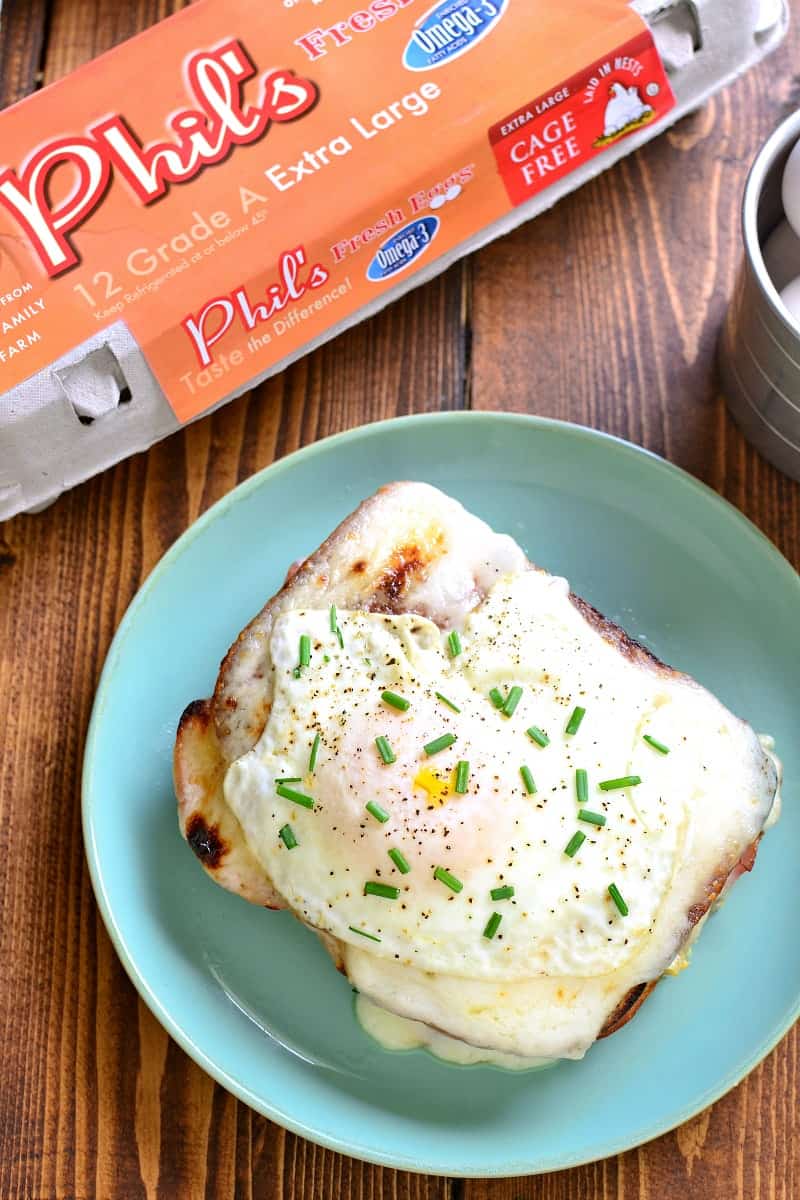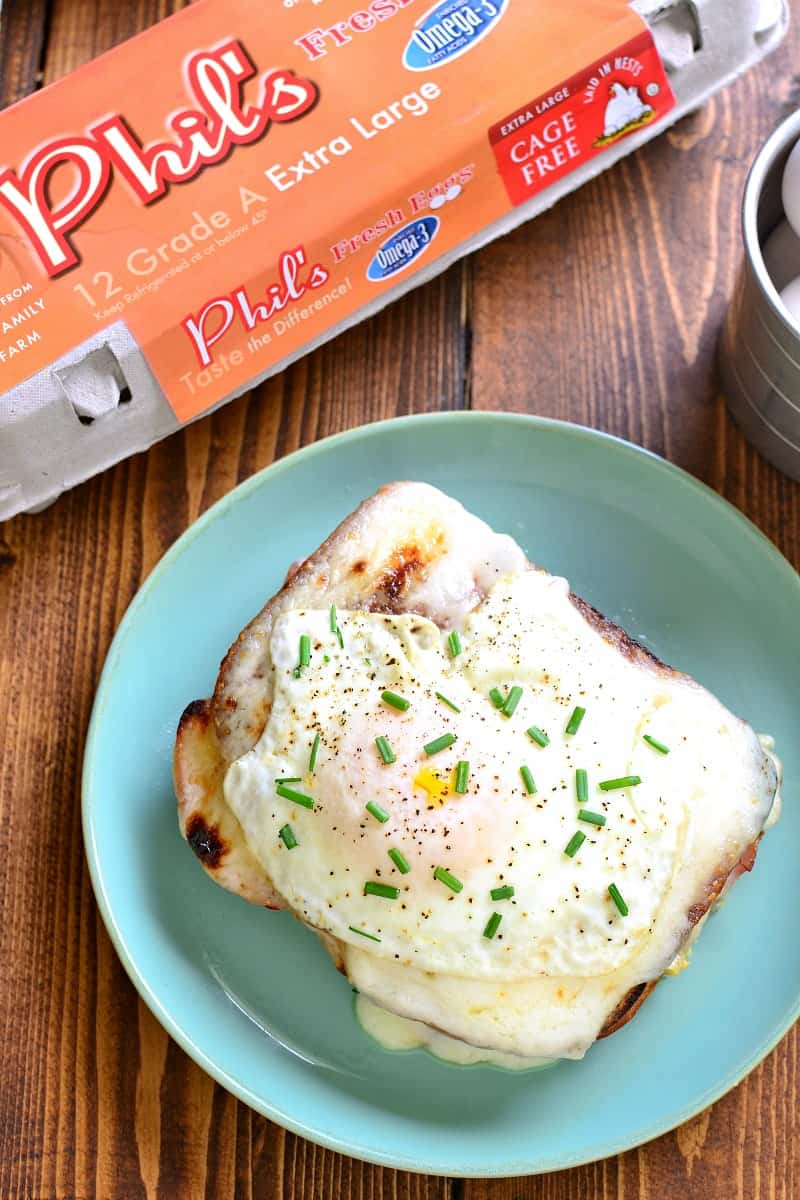 The obvious answer is just don't sleep….right? That way I'll have plenty of time to talk to everyone! Ha! Or…..maybe just stop being a nutcase about it? But here's the deal. This is like a real struggle for me. It's a struggle I have at parties and weddings and holiday get togethers. And even though I know it's irrational (no one really cares how much time I spend with them) I can't seem to shake it. The struggle is REAL (at least in my mind….)!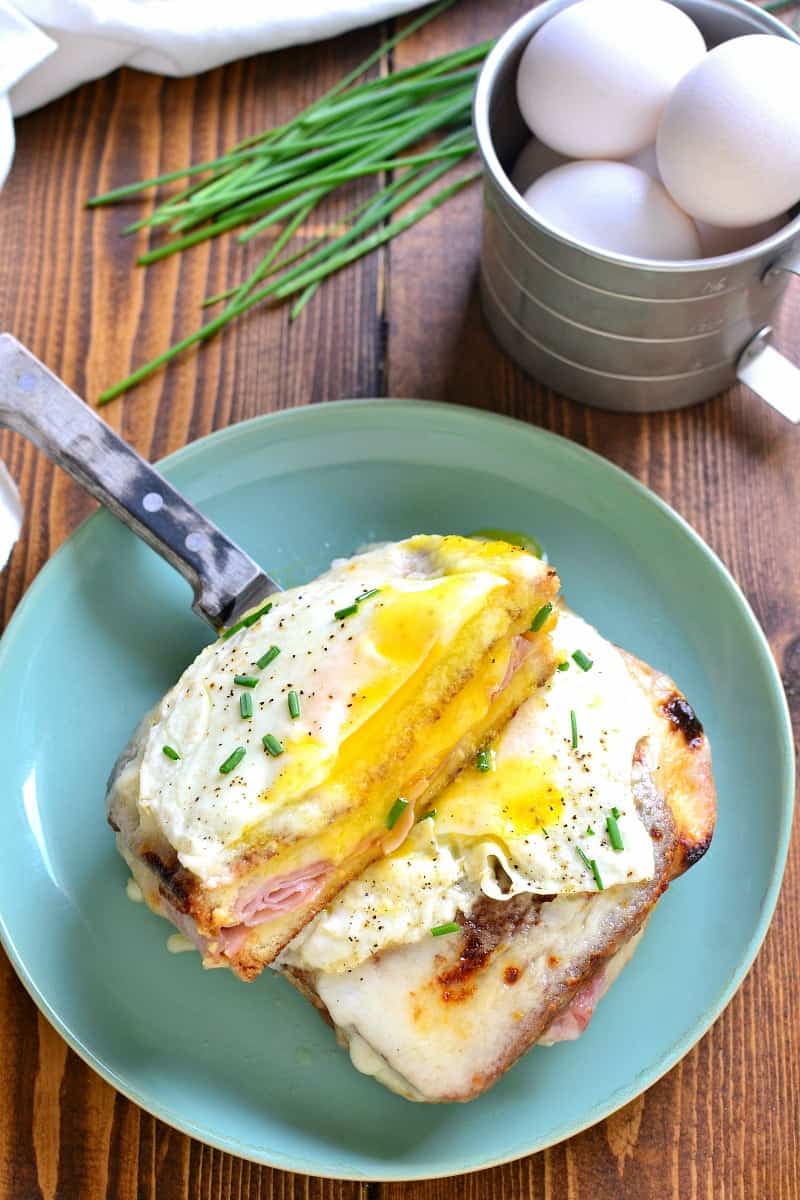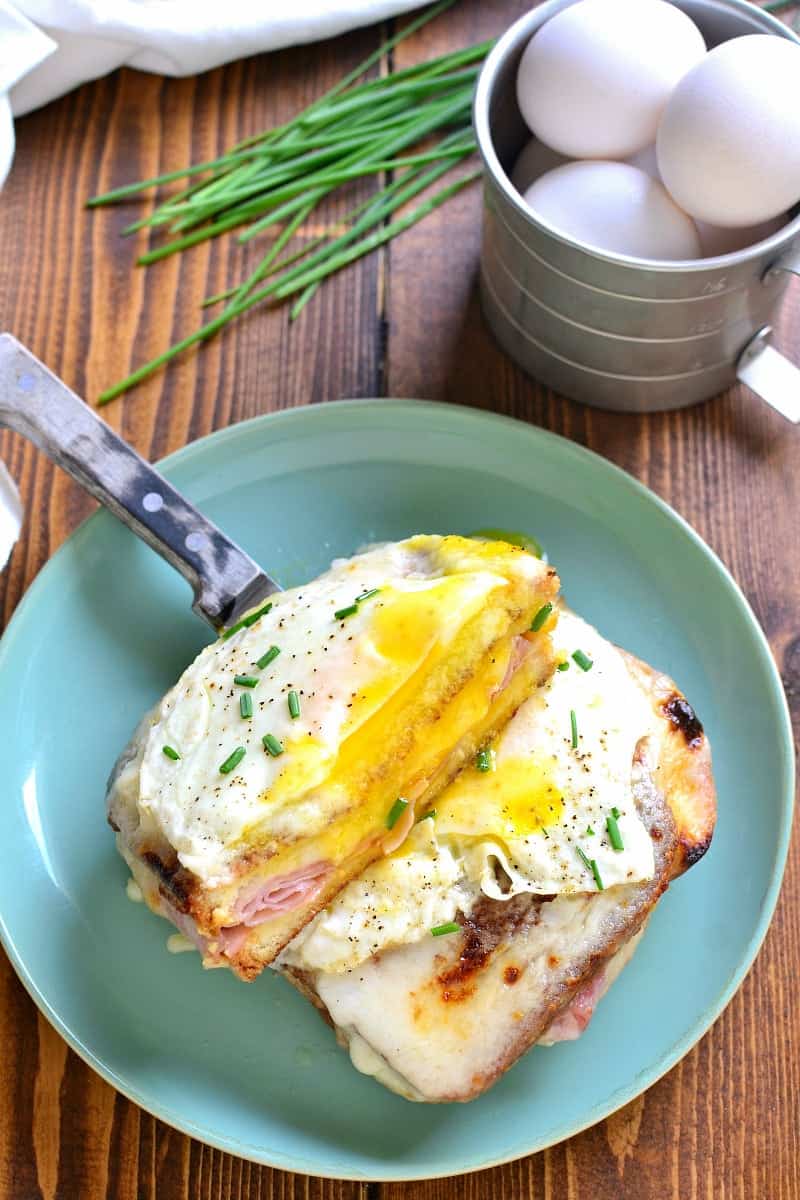 So my plan is simple. Focus less on who I am and am not talking to…..and more on all the delicious food I'm most definitely going to be consuming! I really have no idea what to expect….but for some reason I picture it all being a little bit like this Croque Madame. A little bit fancy, a little bit fun, and a LOT delicious. If you've never had a Croque Madame, it's basically a grilled ham and cheese sandwich with the most AMAZING cheese sauce and a fried egg on top. In essence, it's heaven on a plate!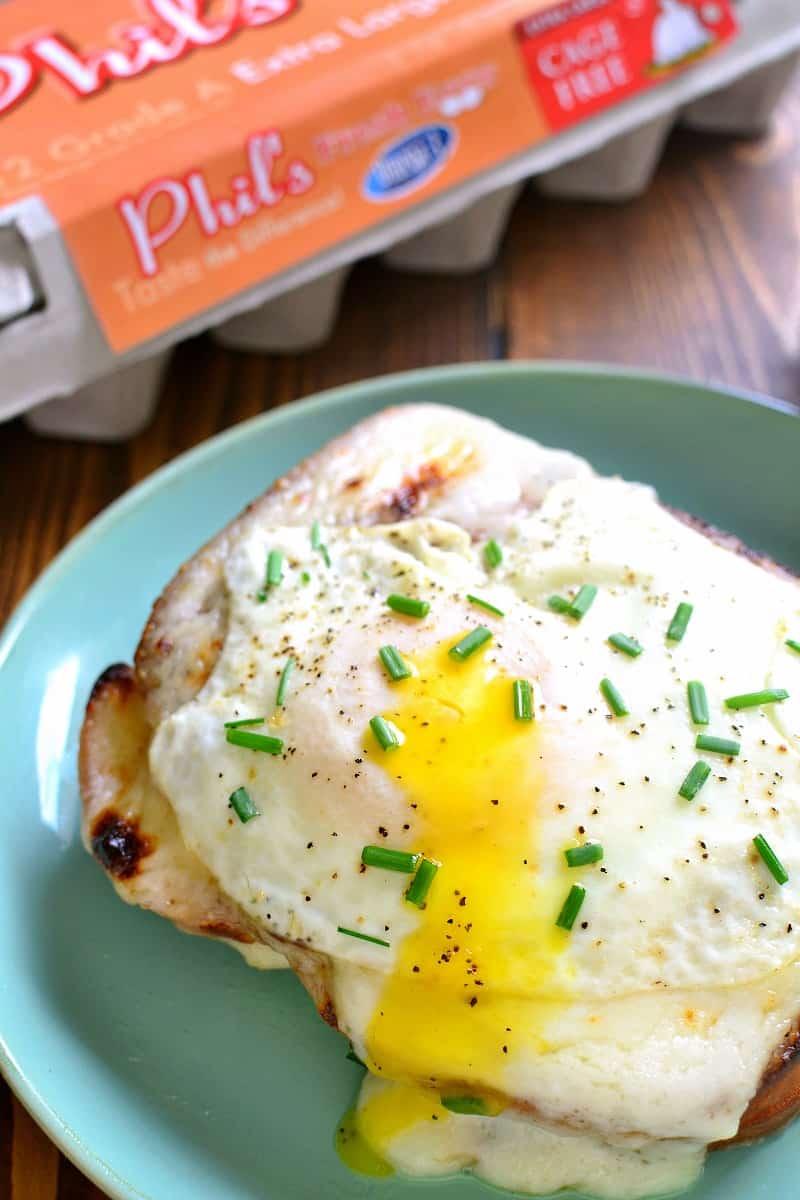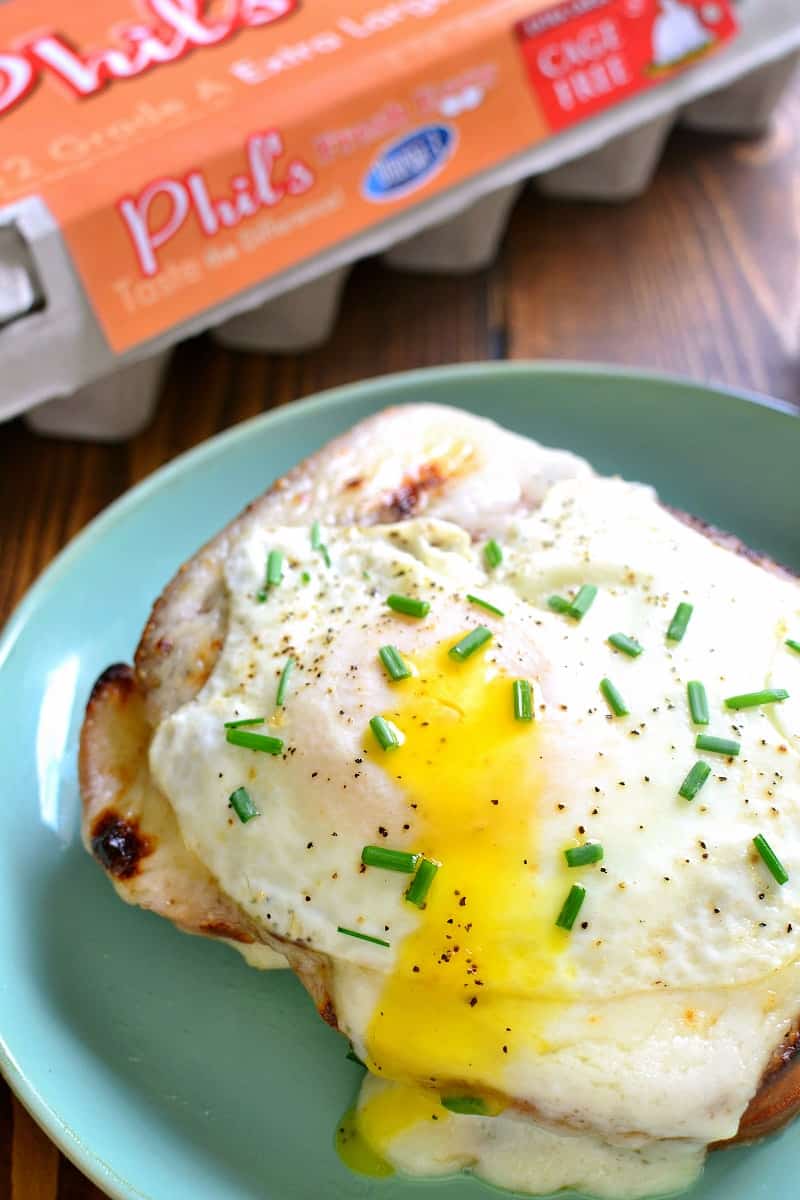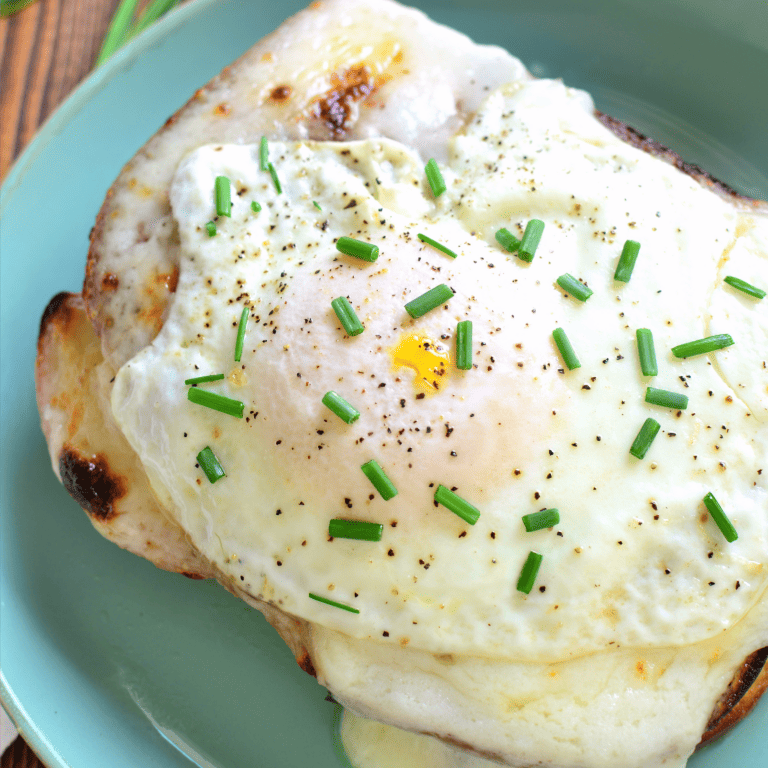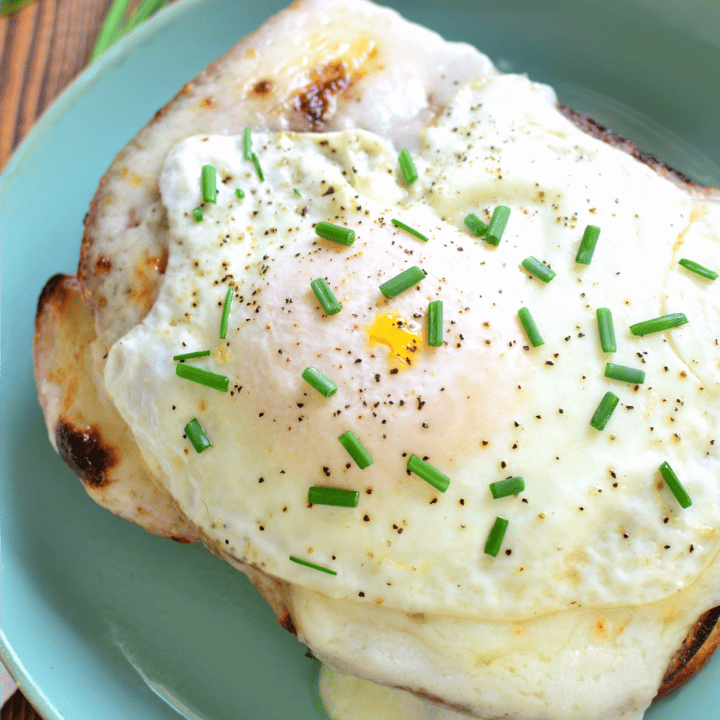 Croque Madame
A classic Croque Madame - made with sliced ham, Swiss cheese, creamy béarnaise sauce, and a fried egg on top. Go ahead....indulge! It's worth it!
Ingredients
Sandwich
1 Tablespoon mayo
1 Tablespoon dijon mustard
4 pieces sourdough or white bread
6 slices deli ham
4 slices Swiss cheese
2 large eggs
1 teaspoon minced fresh chives
Sauce
1 Tablespoon salted butter
1 Tablespoon all purpose flour
3/4 cup milk
1 cup shredded Swiss cheese
Instructions
In a small bowl, mix mayo and dijon mustard until smooth.
Divide evenly between two slices of bread, then top each with 3 slices deli ham, 2 slices Swiss cheese, and remaining piece of bread.
Melt 1 Tablespoon butter in a large skillet.
Grill sandwiches over medium heat until golden brown on one side.
Add remaining 1 Tablespoon butter to skillet, flip, and grill until golden brown on both sides.
*While sandwich is grilling, prepare sauce by melting 1 Tablespoon butter in a small saucepan.
Stir in flour, then add milk and cook over medium heat, stirring until thickened and bubbly.
Stir in Swiss cheese until melted.
Line a rimmed baking sheet with foil.
Place grilled sandwiches on baking sheet, then pour sauce over sandwiches evenly.
Broil on low heat 2-4 minutes or until sauce is golden brown and bubbly.
*While sandwich is broiling, cook eggs over easy.
Top each sandwich with 1 egg; sprinkle with fresh chives.
Nutrition Information:
Yield:

2
Serving Size:

1 grams
Amount Per Serving:
Calories:

1112
Total Fat:

56g
Saturated Fat:

28g
Trans Fat:

1g
Unsaturated Fat:

22g
Cholesterol:

336mg
Sodium:

2119mg
Carbohydrates:

88g
Fiber:

4g
Sugar:

13g
Protein:

65g