Cherry Cordial Oreo Truffles are the perfect sweet treat, made with just 4 ingredients! These delicious truffles are an easy recipe for the little ones in your life to make! A great Valentine's Day gift.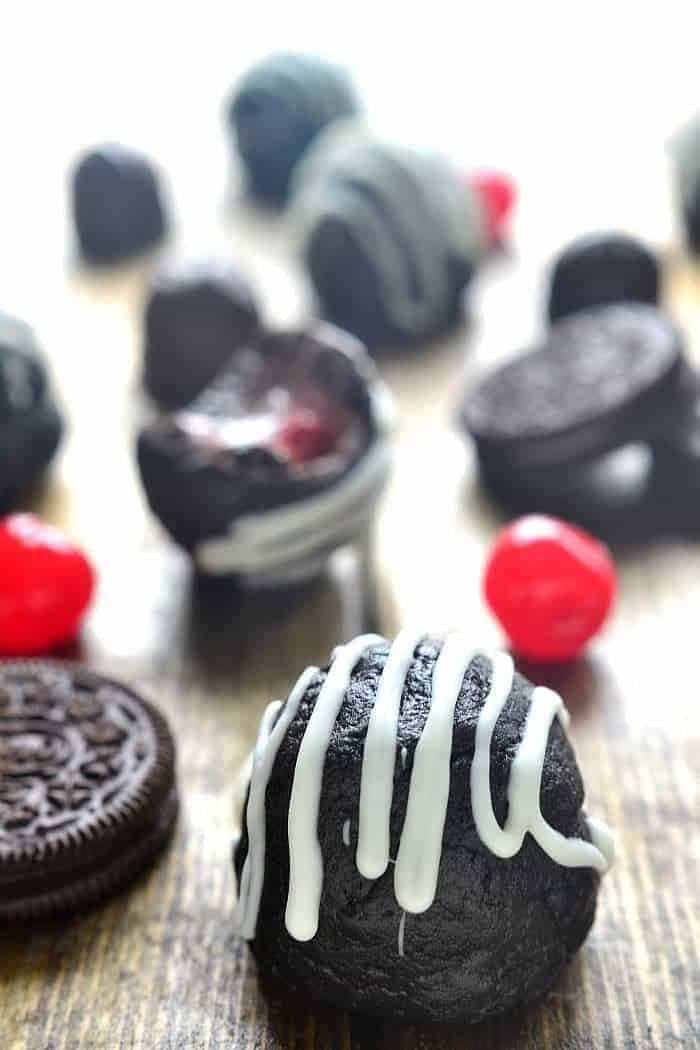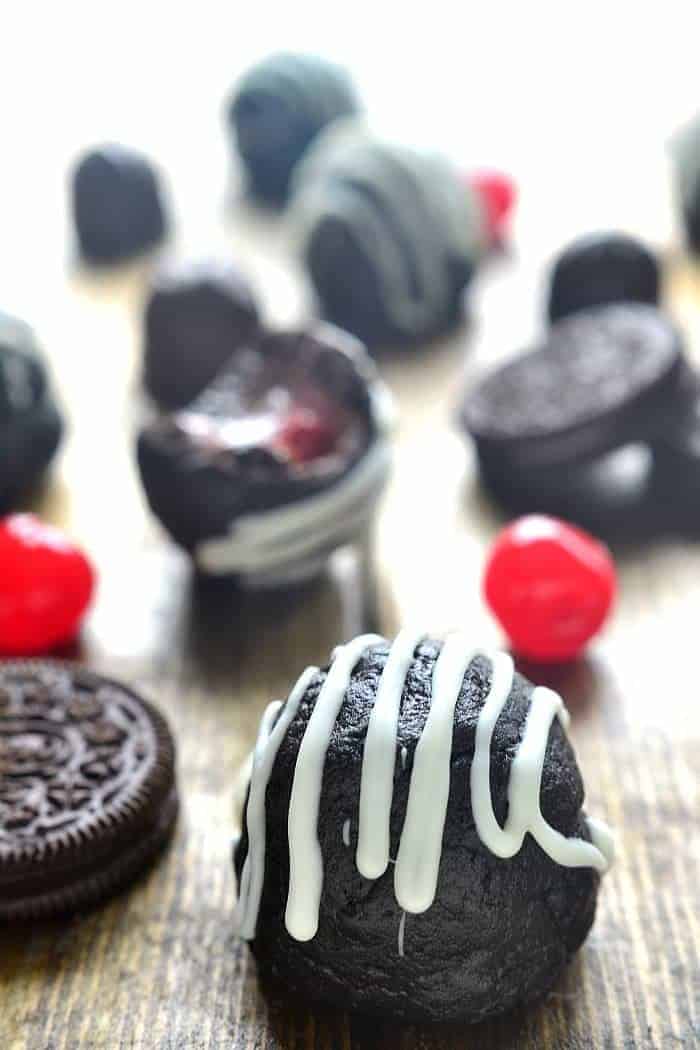 I got the BEST text from Jorden yesterday. About Valentine's Day. And our Valentine's Day menu. And just like that….I can't wait for the weekend!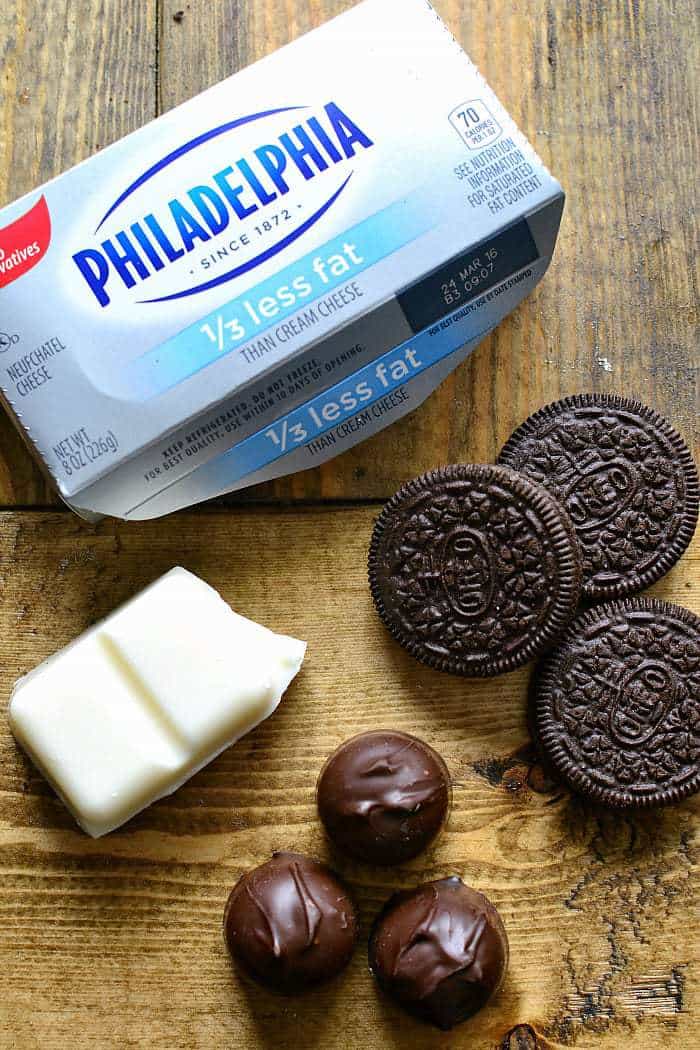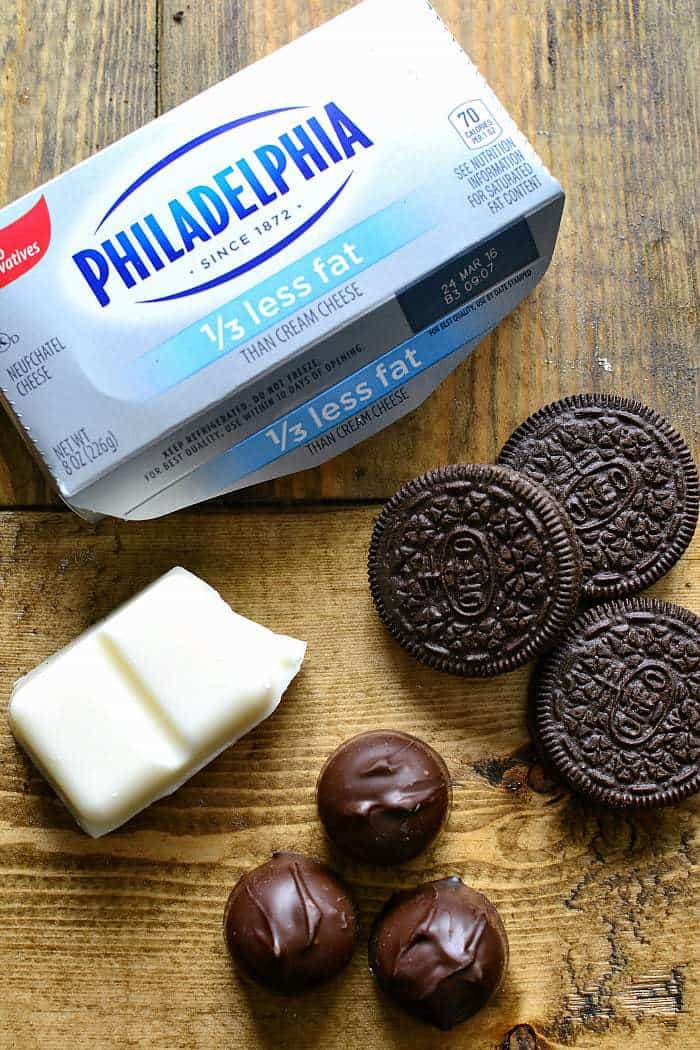 For the second year in a row, we'll be staying in this year and making our own dinner….together. Which is not only fun and romantic and perfect for Valentine's Day, but as I recall from last year, also so much more delicious than going out!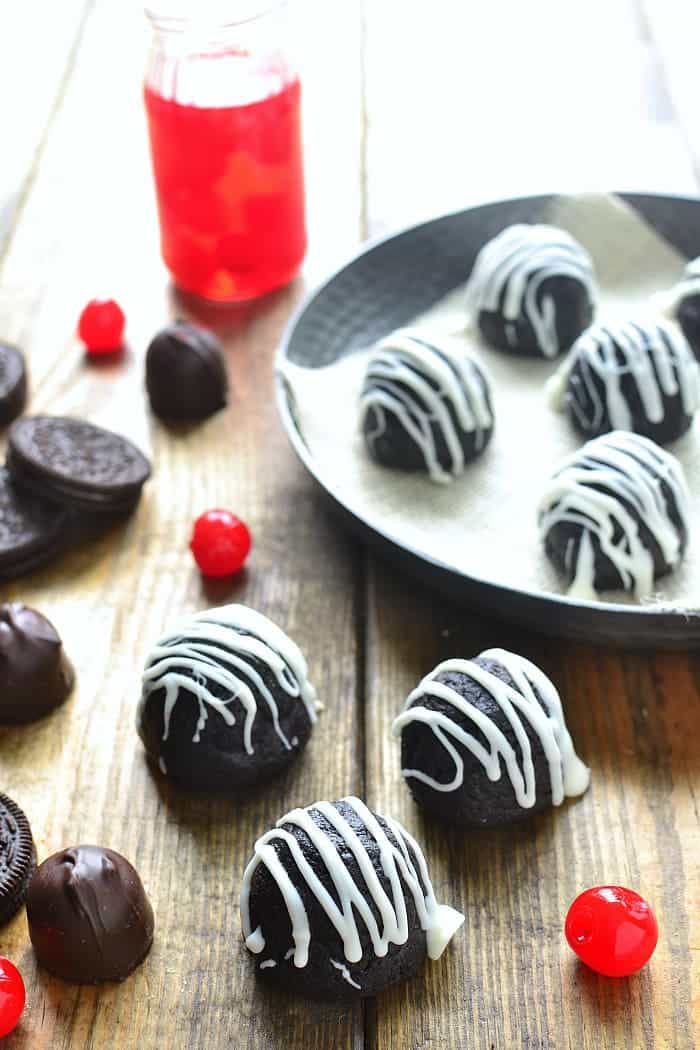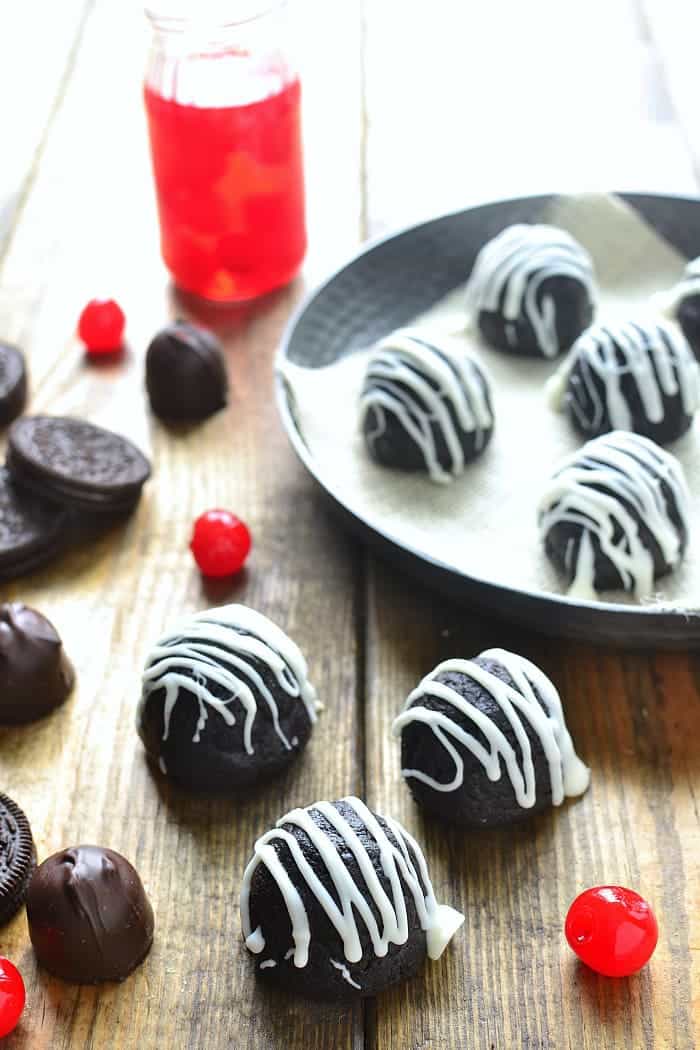 Per today's texts, it's looking like our menu will consist of chopped salad, bread with dipping oil, scallops, crab legs, risotto, wine…..and, of course, dessert. If you're going to do it, you might as well do it right. (Right??)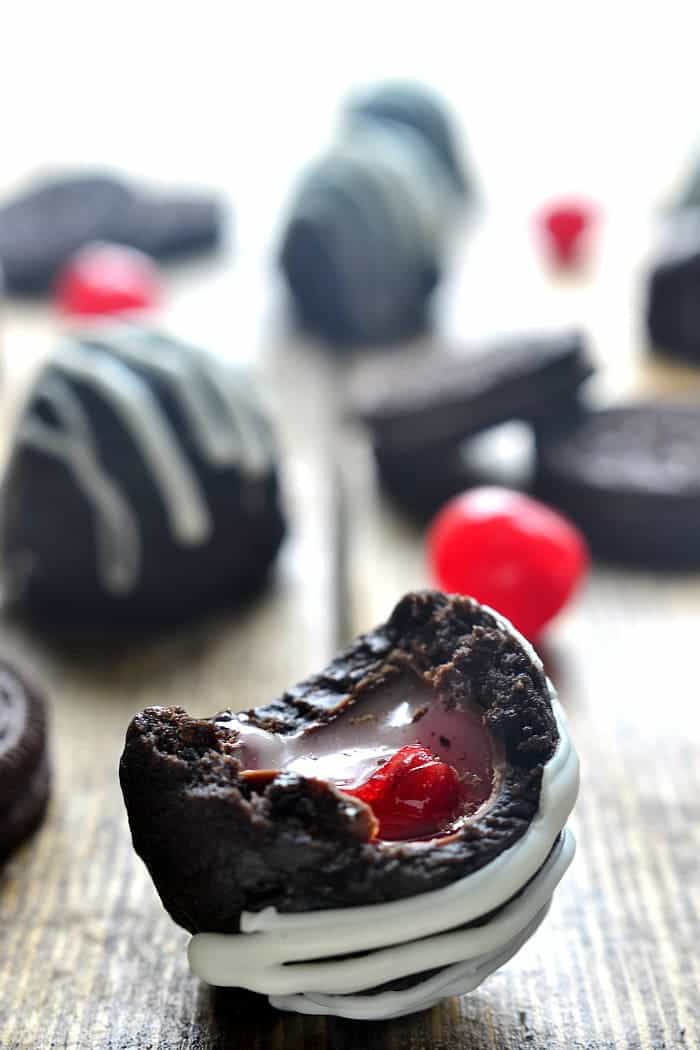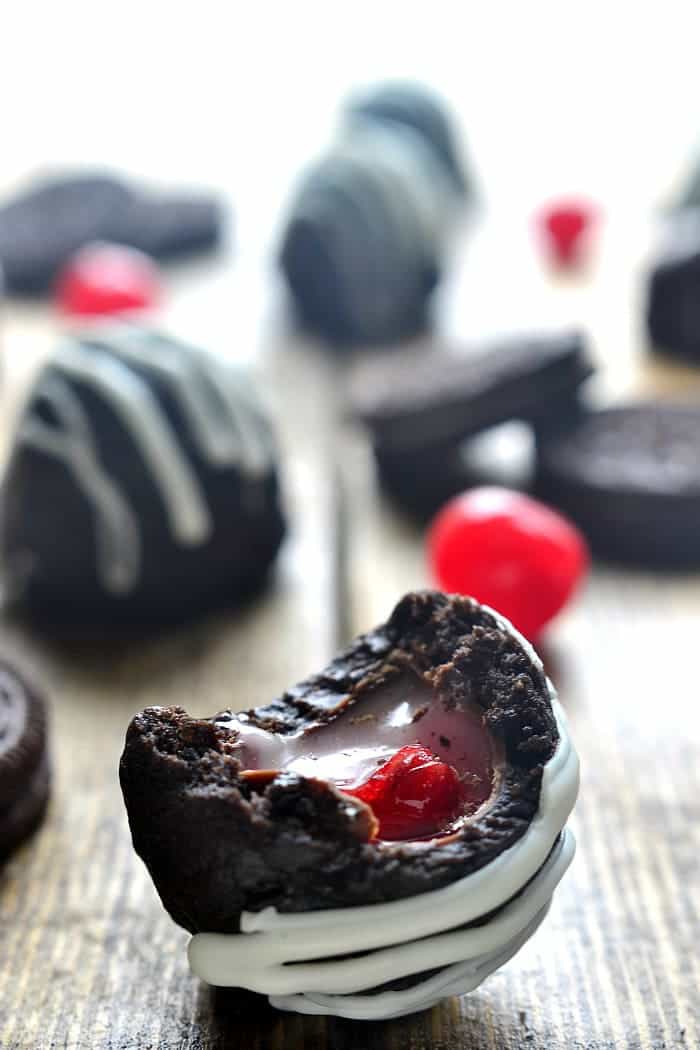 Cherry Cordial Oreo Truffles – A perfect gift!
Well, I have the feeling that by the time we get to dessert we may not actually be hungry…..but there's something about a Valentine's Day without chocolate that just seems wrong. So I'm thinking something small. And chocolatey. And decadent. Something along the lines of these Cherry Cordial Oreo Truffles!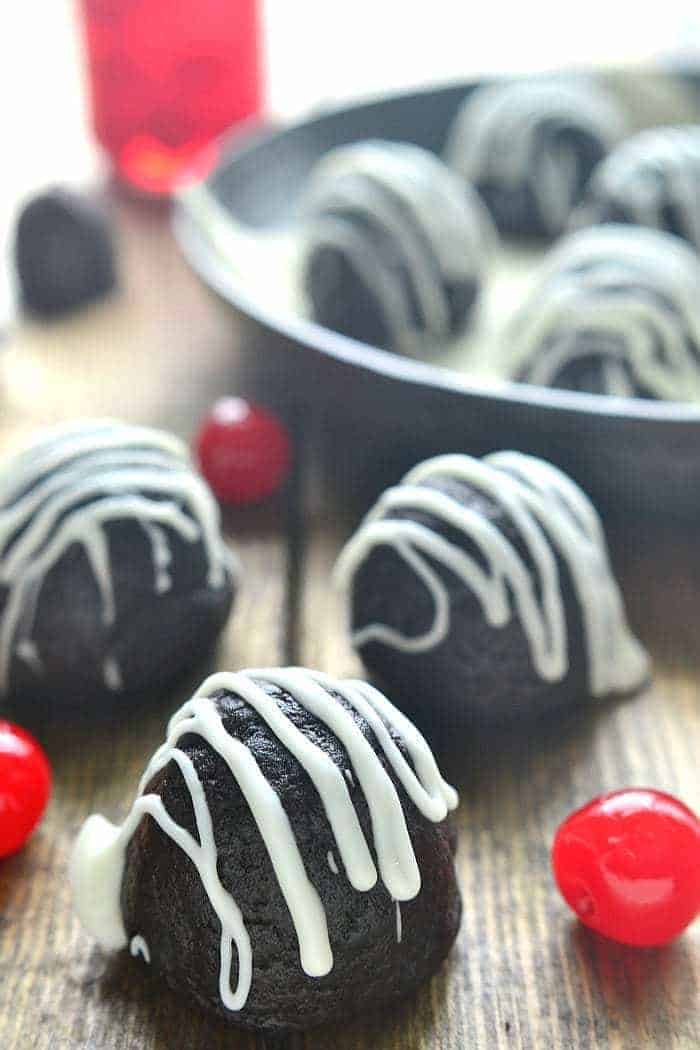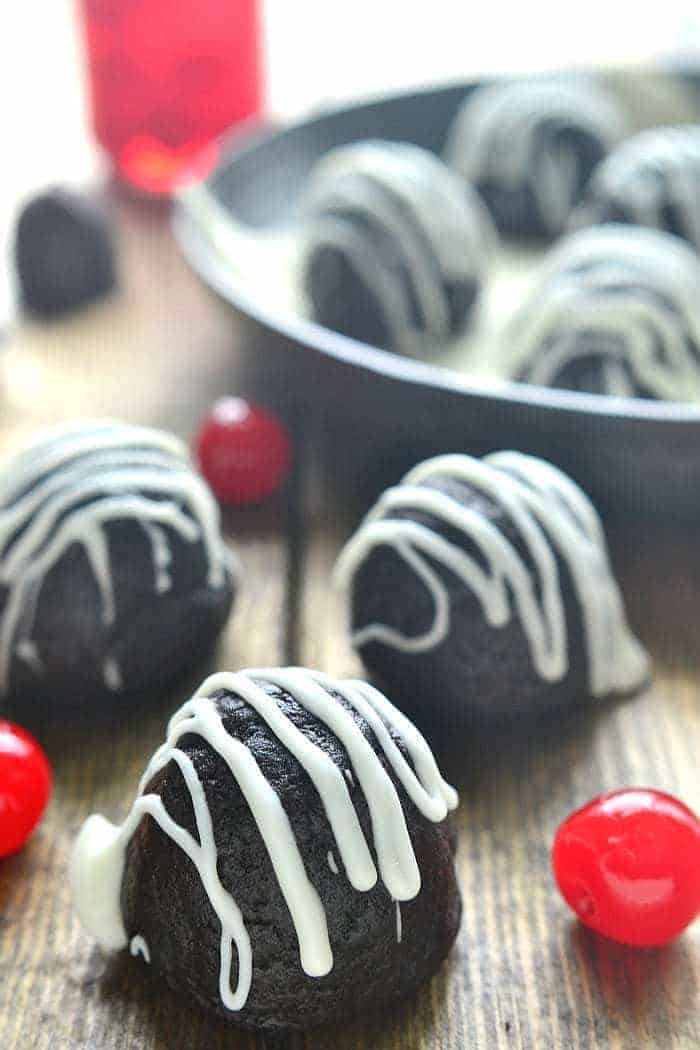 They're a little bit of an inside out dessert – with the chocolate coating on the inside and the gooey truffle on the outside. And I honestly think that's part of what makes them so incredibly decadent! That, and the fact that they're oozing with chocolate covered cherry cordial filling…..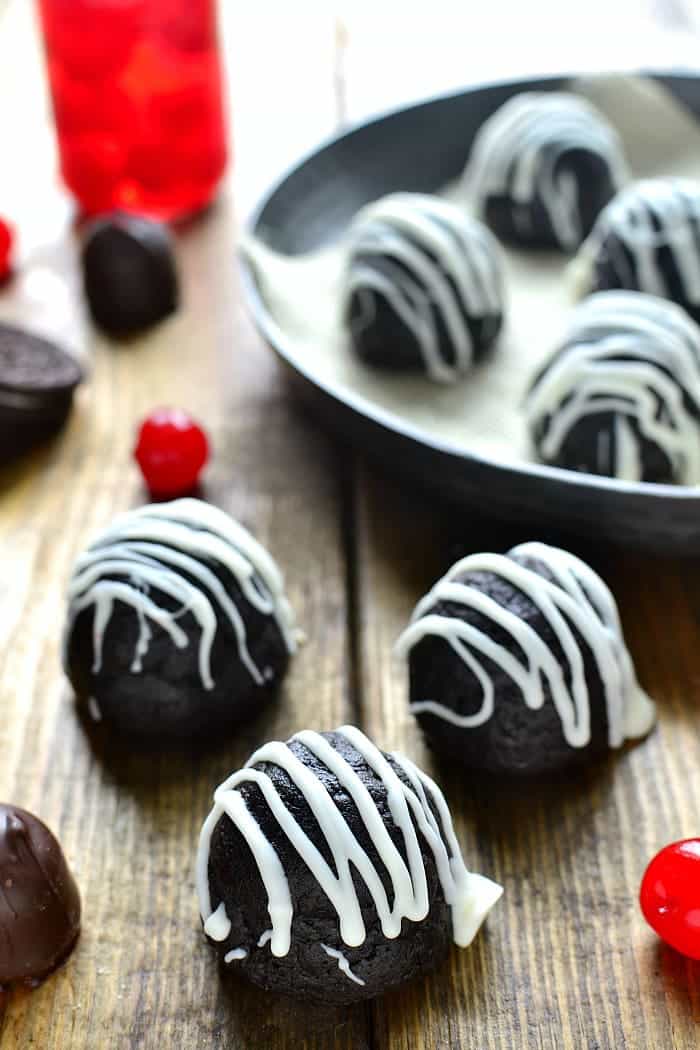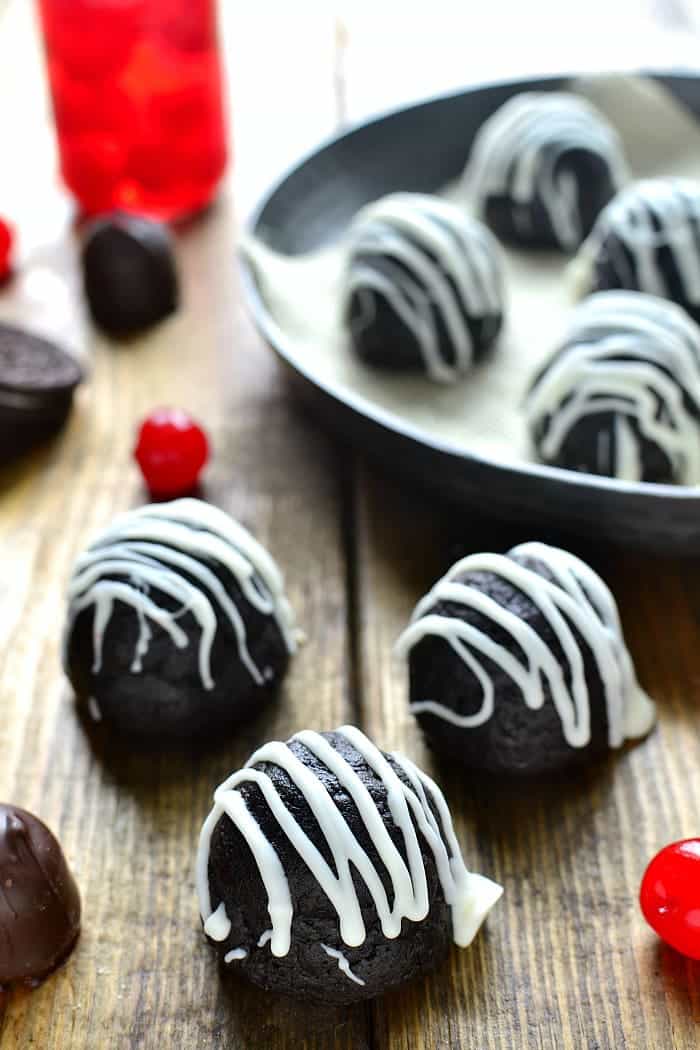 So tell me – what are your Valentine's Day plans? Are you going out? Staying in? Making Cherry Cordial Oreo Truffles???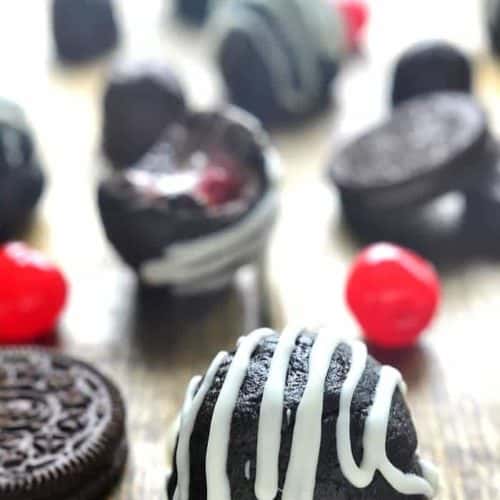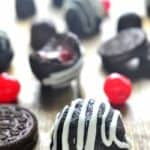 Cherry Cordial Oreo Truffles
Cherry Cordial Oreo Truffles are the perfect sweet treat...and made with just 4 ingredients!
Ingredients
1/2

package Oreo cookies

4

oz.

cream cheese

softened

1

box

10 count cherry cordials

2

oz.

white chocolate

for drizzling
Instructions
In a food processor, crush Oreos into finely ground crumbs.

Combine Oreo crumbs with cream cheese and mix well.

Take a small amount of Oreo mixture and flatten it, then wrap it around a cherry cordial until completely covered.

Place on a baking pan lined with wax paper.

Once all cordials are covered with Oreo mixture, place truffles in the refrigerator until firm.

Remove from refrigerator and drizzle with melted white chocolate.

Keep refrigerated until ready to use.
For more great Cherry recipes try my Cherry Cheesecake Lush Dessert or Cherry Almond Crisp!


My friend at Love Bakes Good Cakes has a delicious Waffle Cherry Brownie Poke Cake you need to try!