This Baileys Shamrock Shake is the BEST of both worlds! Baileys Irish Cream meets copycatMcDonald's Shamrock Shakes in a delicious dessert that's sure to be a hit!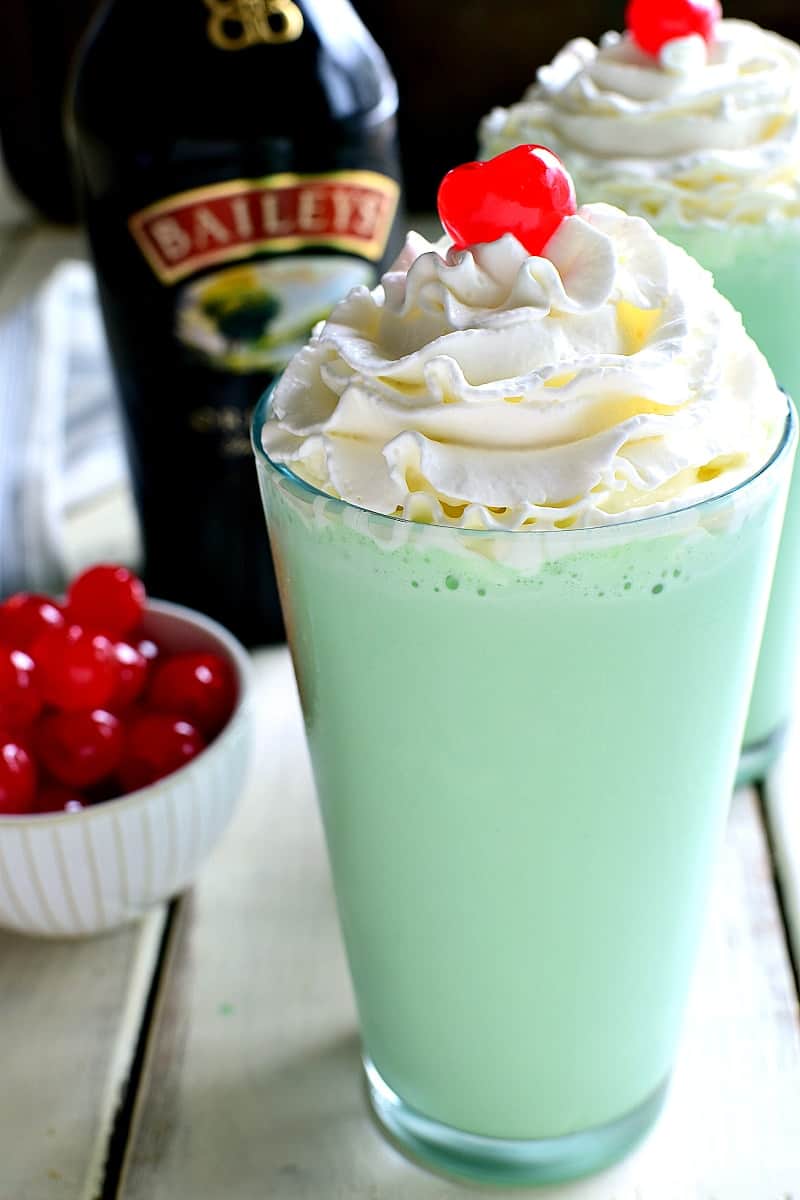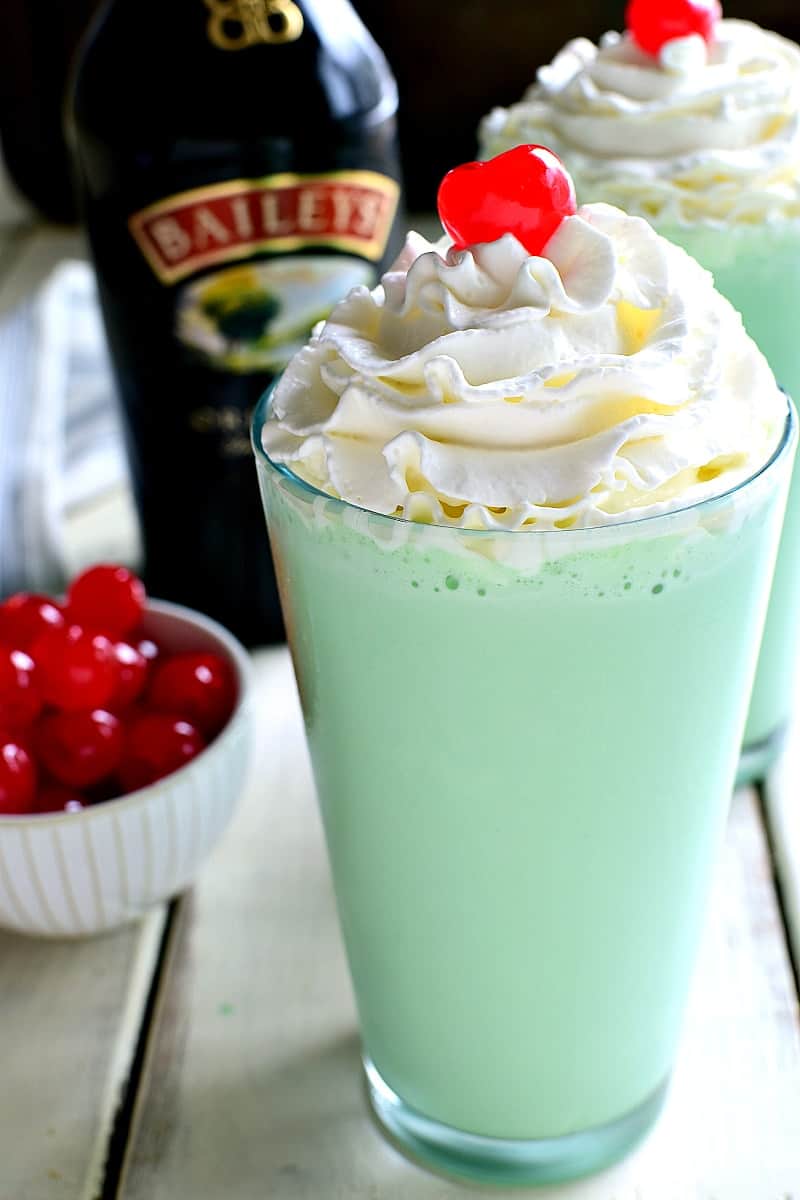 Have I ever told you how good I am at talking myself out of things? Because I am. I'm really good at it. Particularly when it comes to all things delicious. Things like fun coffee drinks or soft pretzels or a side of french fries or….sad but true….McDonald's shakes.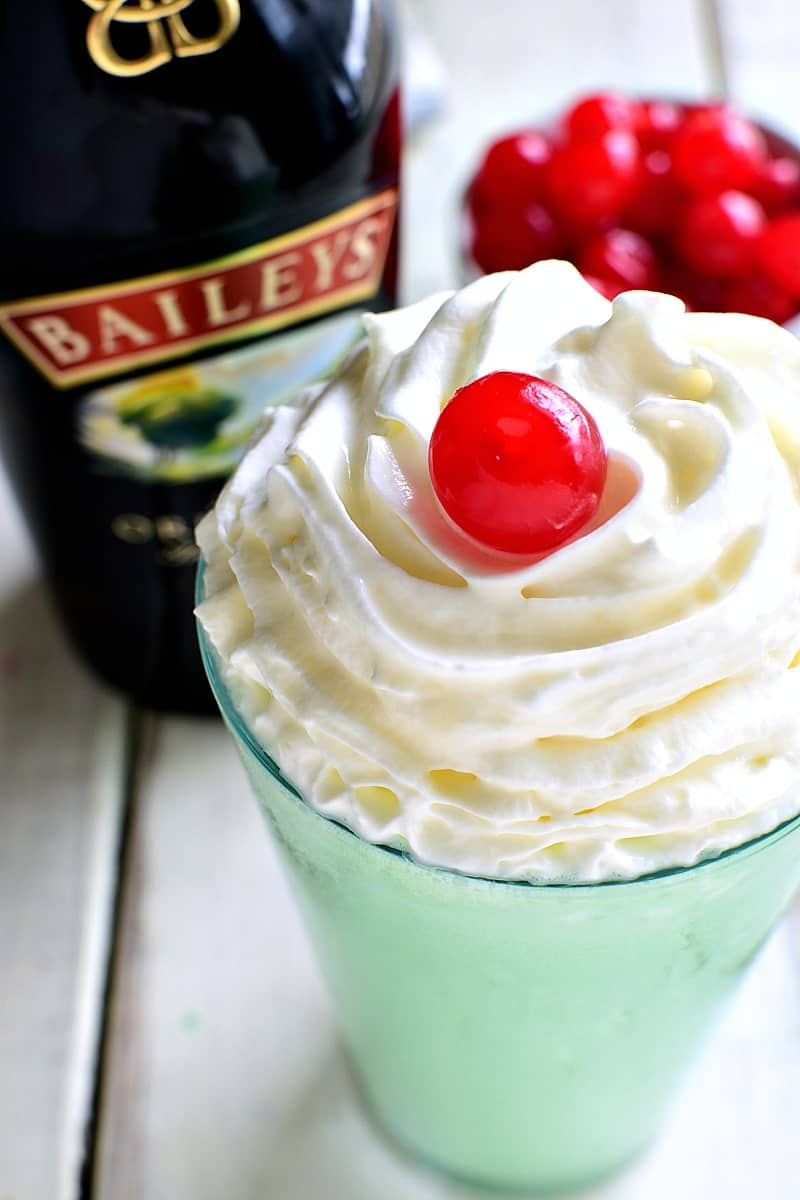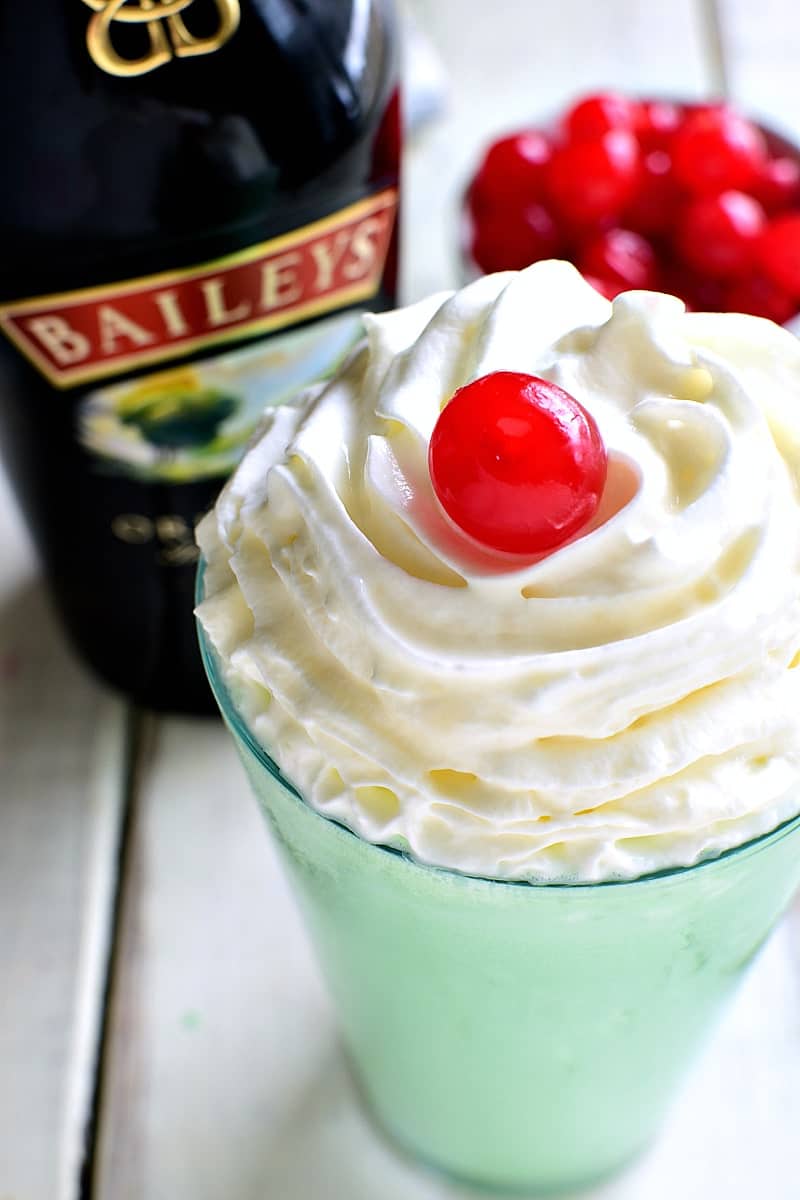 I'm not really sure when or why it happened. And I can guarantee it hasn't always been this way. I swear I used to be really good at treating myself! To turtle sundaes and chai lattes and fried cheese curds…just because. But somewhere along the line, my brain flipped a switch, and instead of getting in the drive thru line, I come up with a million and one reasons I don't really need it.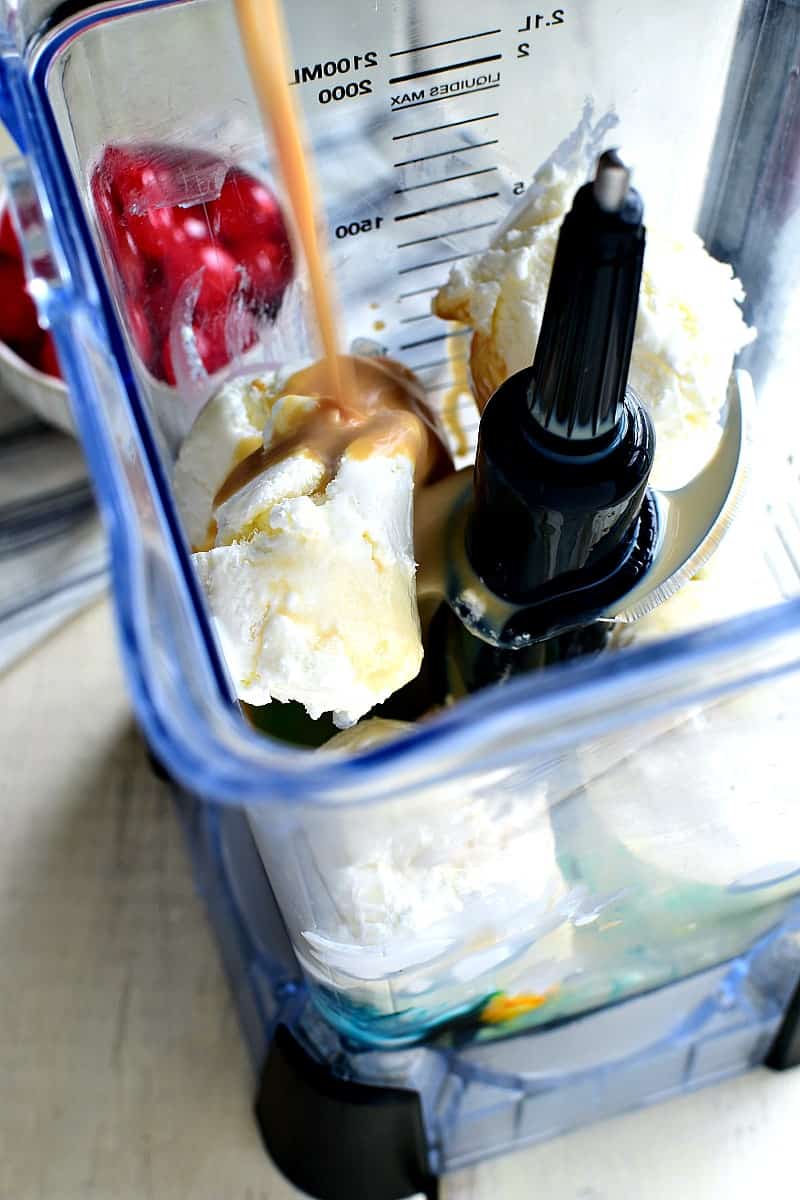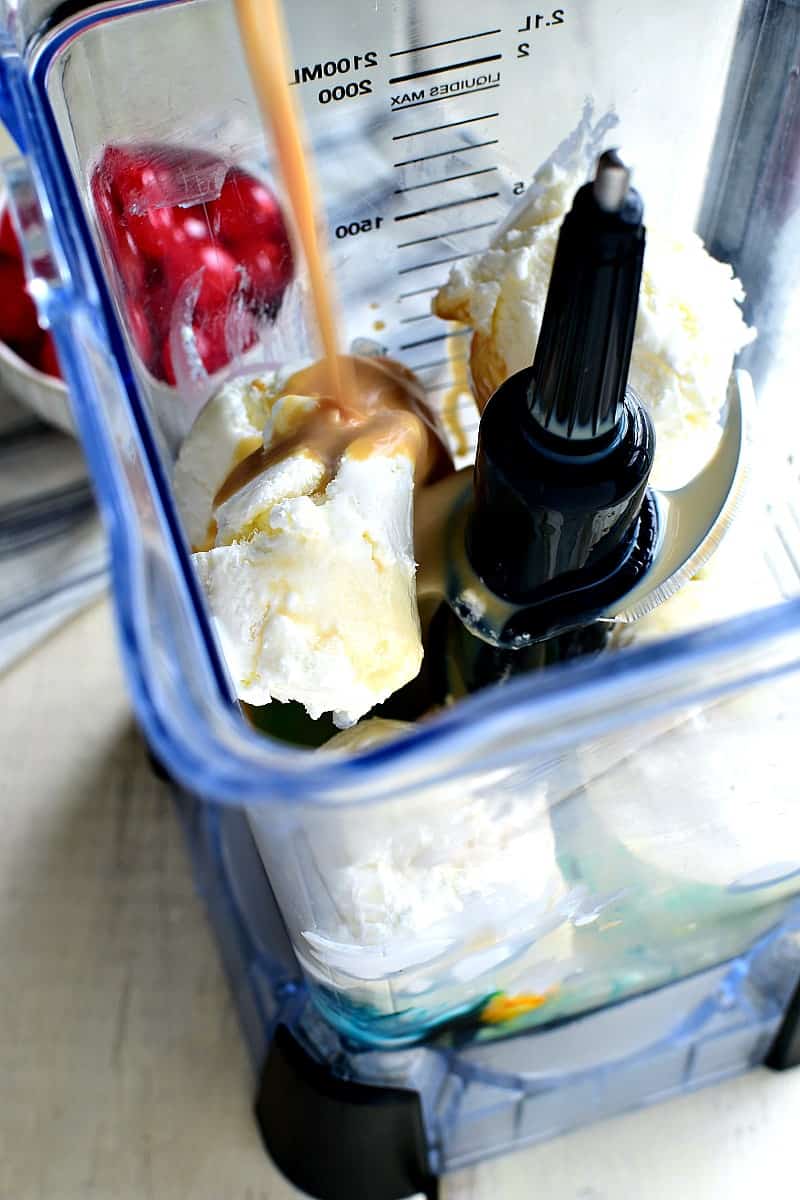 But. As sad as that might be, at the same time I've gotten better at treating myself at home. Which, in this case, is a VERY good thing. Because even though McDonald's Shamrock Shakes are delicious….these Baileys Shamrock Shakes are even better. Because….Baileys!!!! And you definitely can't get them at McDonald's.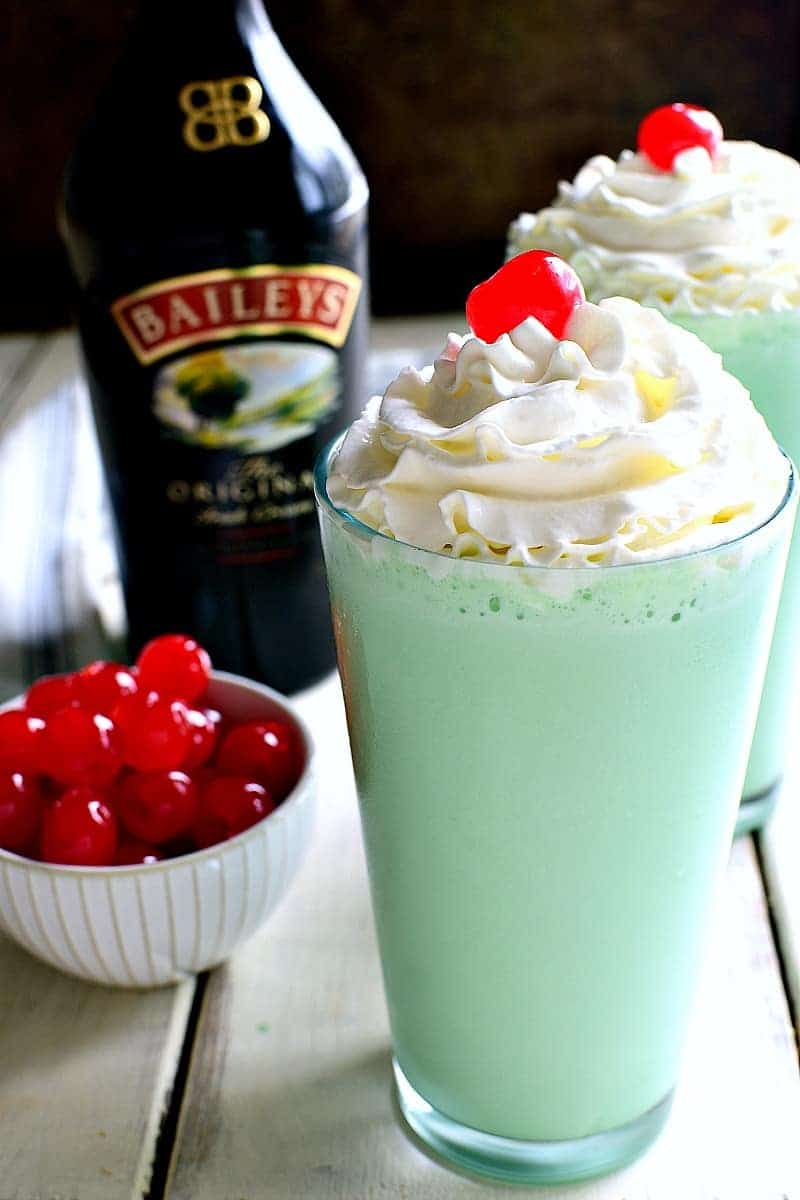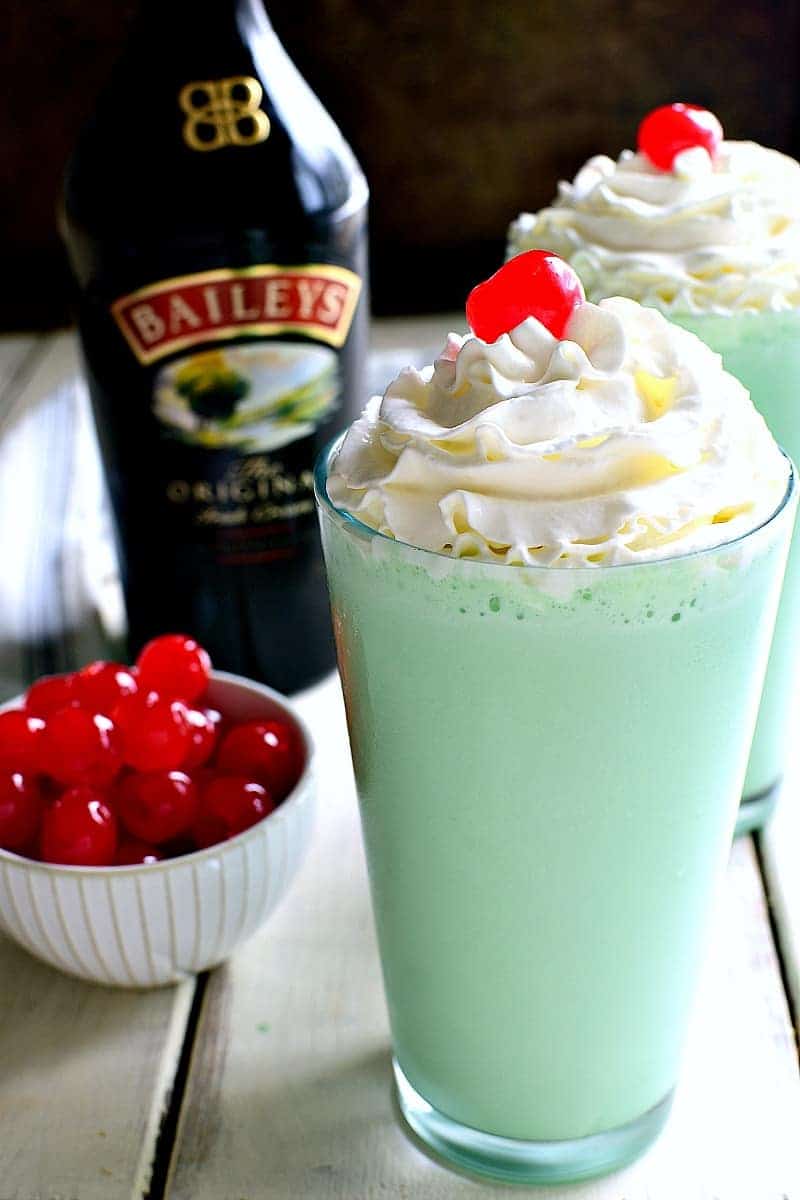 If you're anything like me, Baileys is one thing you DON'T talk yourself out of. I mean, why would you? Especially when it's Baileys + ice cream + mint in a delicious Baileys Shamrock Shake!?!? Not only is it the best combo ever, and so easy to make, but you can make them ALL YEAR LONG. And to be honest? I could see myself making these again and again and again. In summer (because ice cream), for Christmas (because Baileys + mint + green), for St. Patrick's Day (obviously), and then all the times in between when I'm craving something amazing. And you know what? I'm pretty sure a Baileys Shamrock Shake is one treat I wouldn't be able to talk myself out of even if I tried. And that's definitely not a bad thing.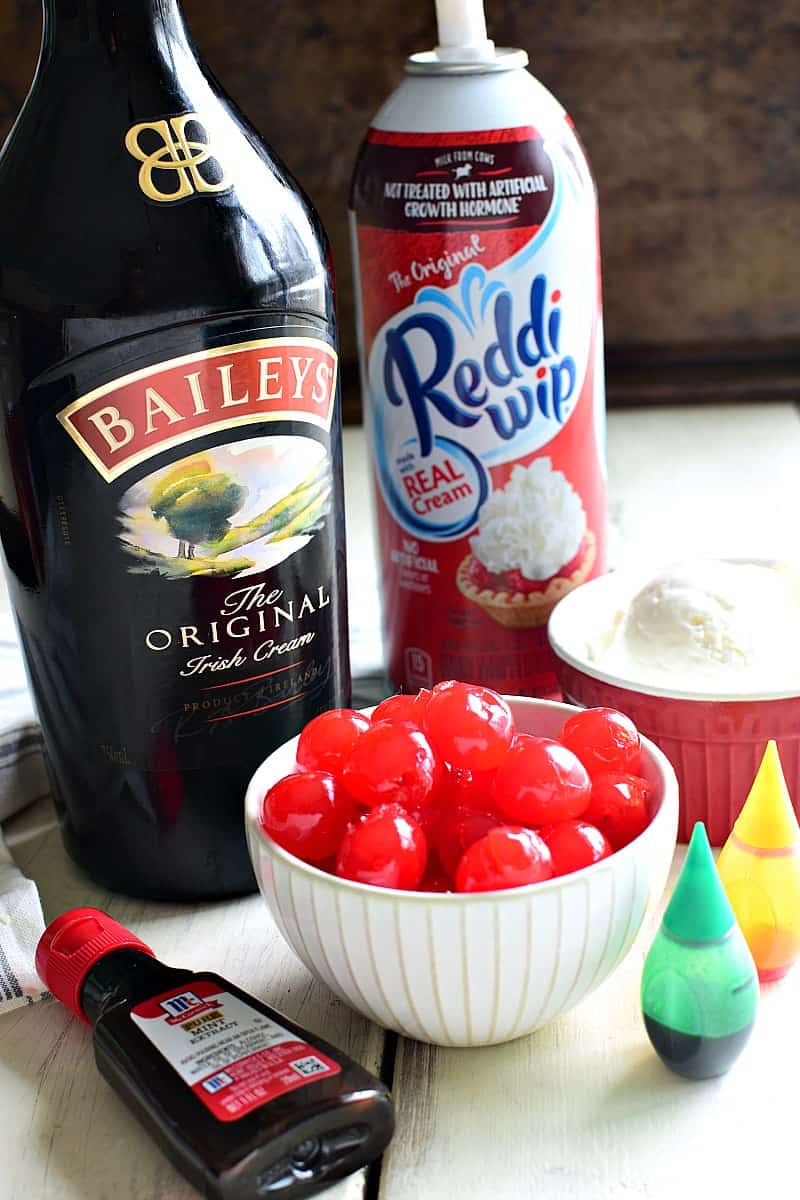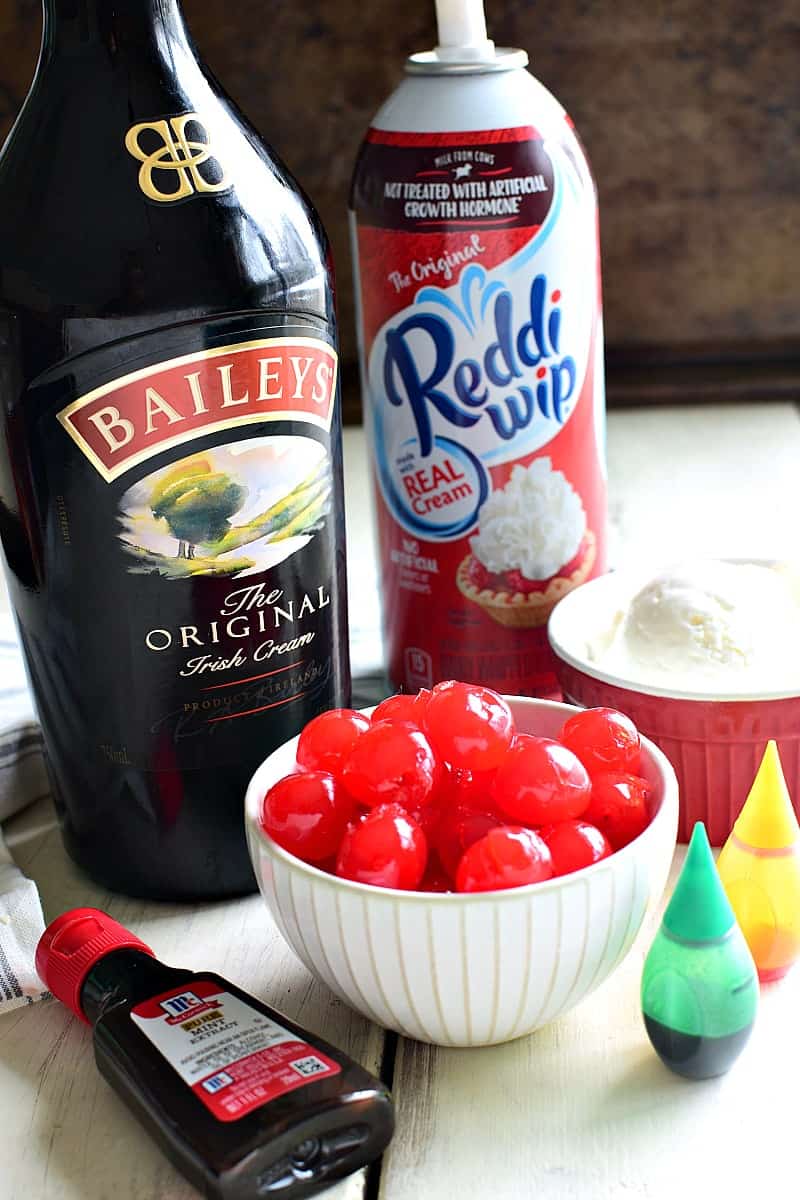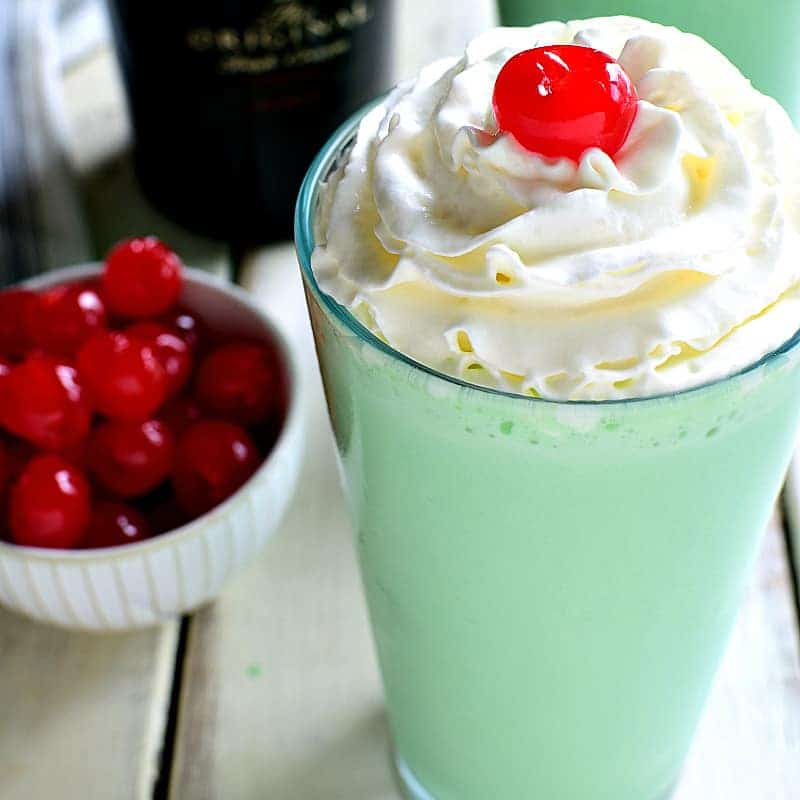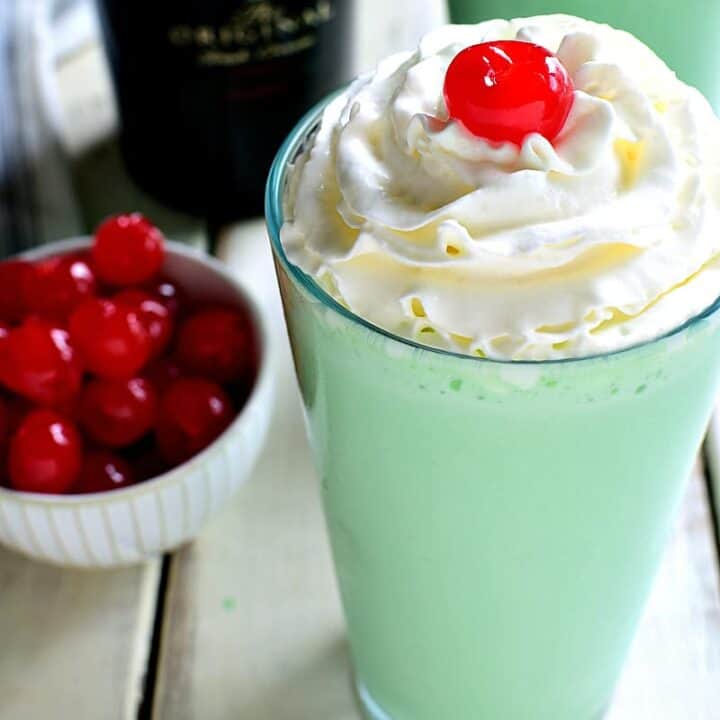 Baileys Shamrock Shake
This Baileys Shamrock Shake is the BEST of both worlds! Baileys Irish Cream meets McDonald's Copycat Shamrock Shakes....and the result is a Baileys mint treat you won't be able to resist!
Ingredients
3 cups vanilla ice cream
1/2 cup Baileys Irish Cream
1/2 teaspoon mint extract (not peppermint)
10 drops green food coloring
5 drops yellow food coloring, optional
whipped cream
maraschino cherries
Instructions
Combine ice cream, Baileys Irish Cream, mint extract, and food coloring in a blender.
Blend until smooth.
Pour into glasses; top with whipped cream and a cherry.
Nutrition Information:
Yield:

2
Serving Size:

1 grams
Amount Per Serving:
Calories:

641
Total Fat:

23g
Saturated Fat:

14g
Trans Fat:

0g
Unsaturated Fat:

7g
Cholesterol:

89mg
Sodium:

167mg
Carbohydrates:

72g
Fiber:

2g
Sugar:

66g
Protein:

7g