These Apple Cider Krispie Treats are flavored with apple cider mix and real apple chips! Such a delicious fall twist on a classic!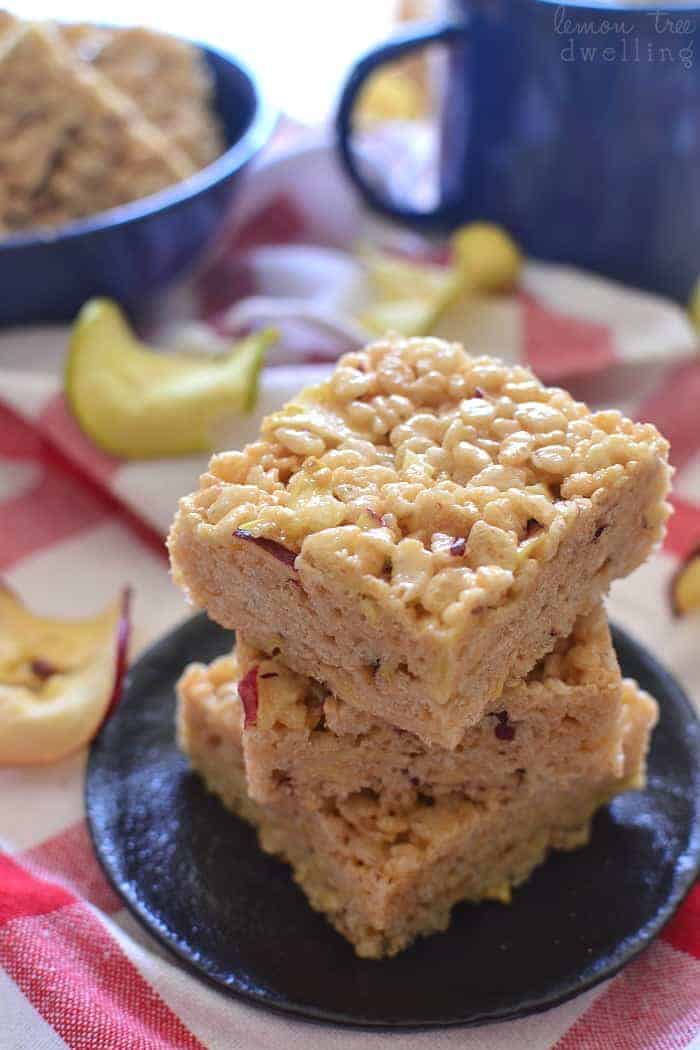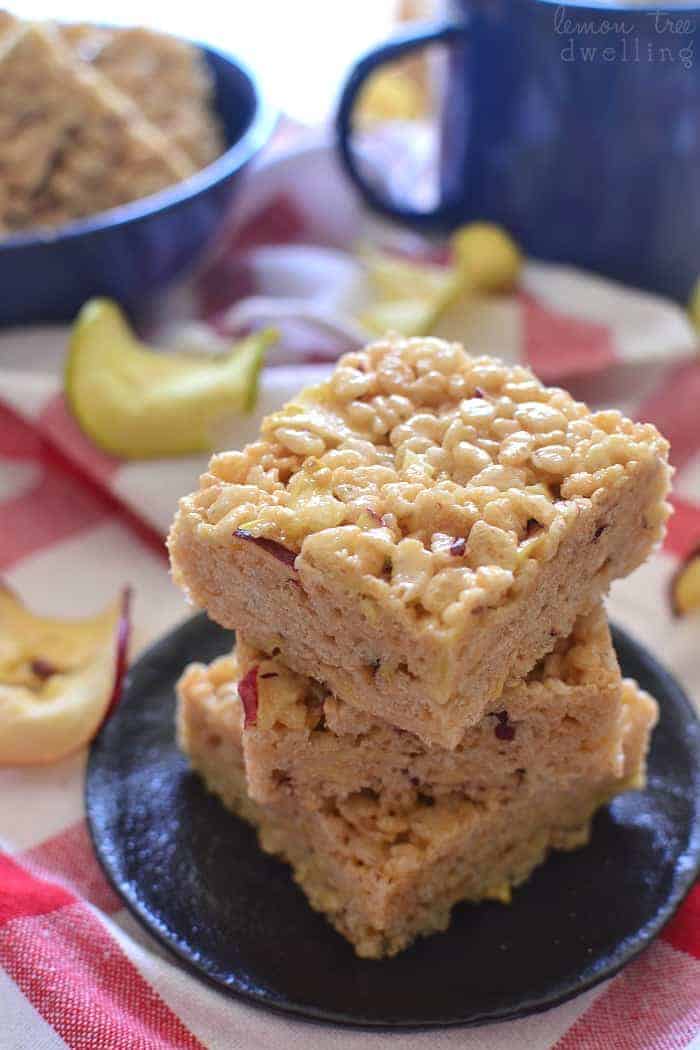 So, I learned an important lesson last night. And honestly? It's a lesson I can't believe has taken me this long to learn. After years of pretending, and wishing, and trying desperately to make it work, I have come to the sad realization that my children are NOT fit for a restaurant.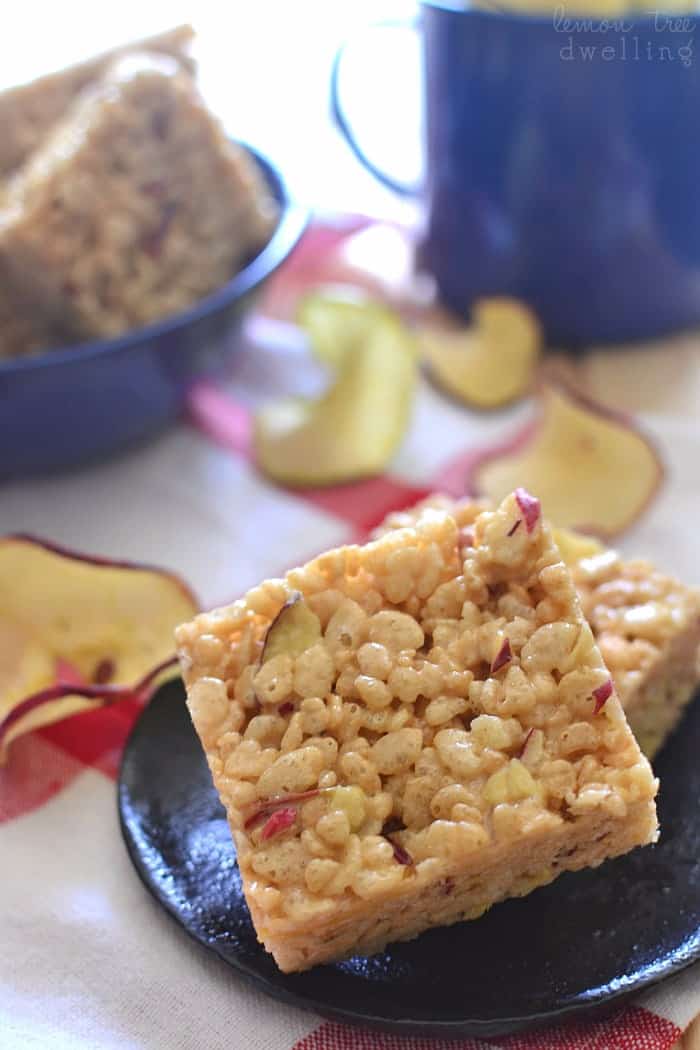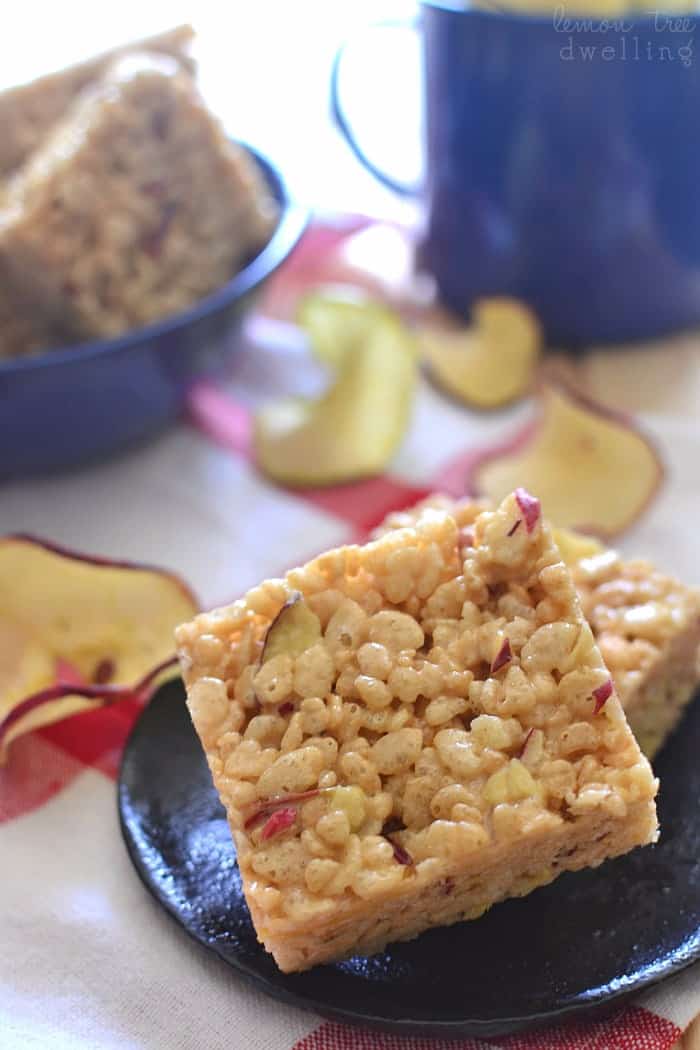 Let's take a moment of silence, shall we? Because honestly, going out to eat is one of my favorite things in life! And that's not even an exaggeration. But after last night's circus, I am definitely feeling the need to re-evaluate. It all started when I had the *brilliant* idea of taking the kids out to eat as a special treat while Jorden was out of town. Why? Because I'm tired of always being the lame one while Jorden gets to have all the fun! Well….let's just say my plan backfired.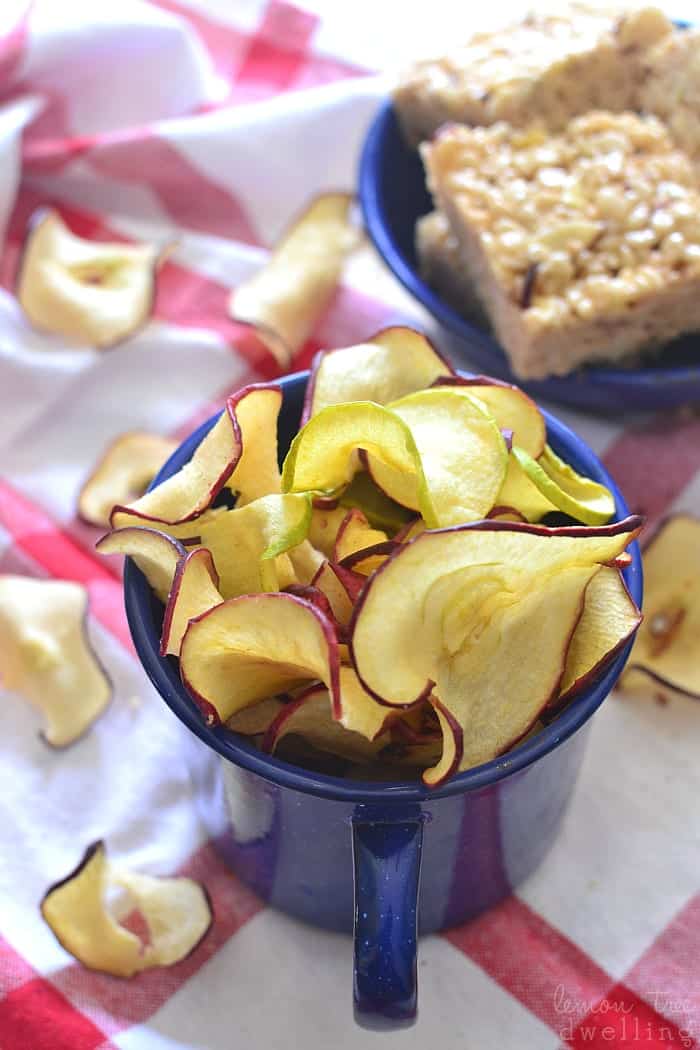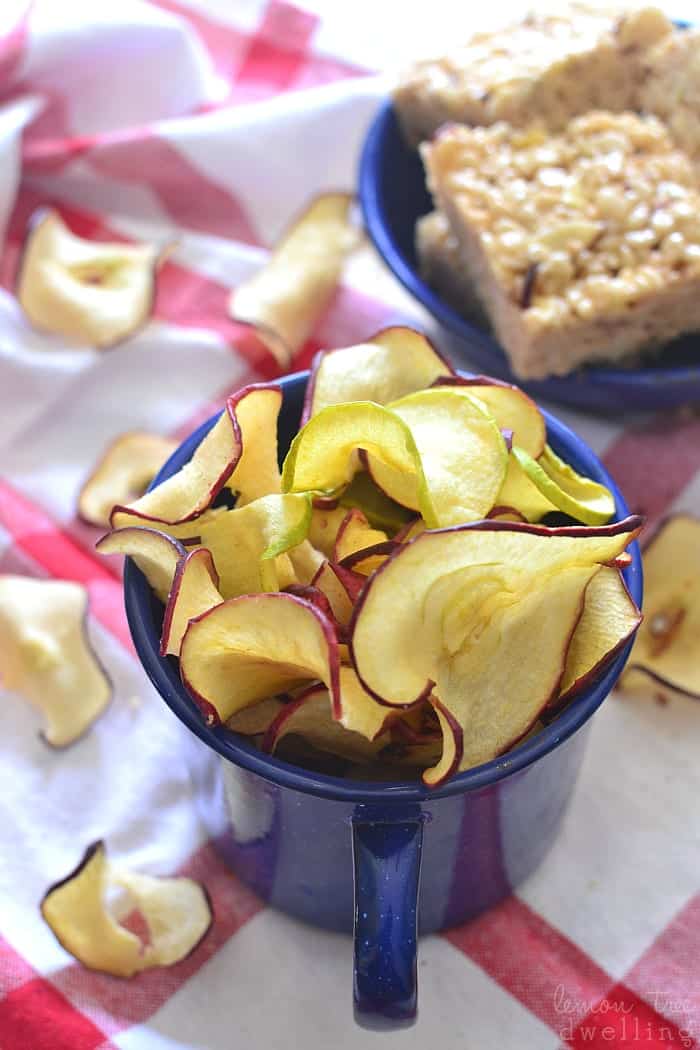 Because apparently all my kids were overtired….and if there's one thing that's true about overtired kids, it's that they don't cope well. With pretty much anything. So in between bites of salad, my "fun" dinner out was spent getting Myla to stay in her high chair and stop yelling and stop throwing food on the floor. And in the rare moments Myla was "behaving", my time was spent breaking up arguments and managing whining and reminding Greta to sneeze into her elbow instead of all over the table next to us. And it was right about then that we decided to call it quits.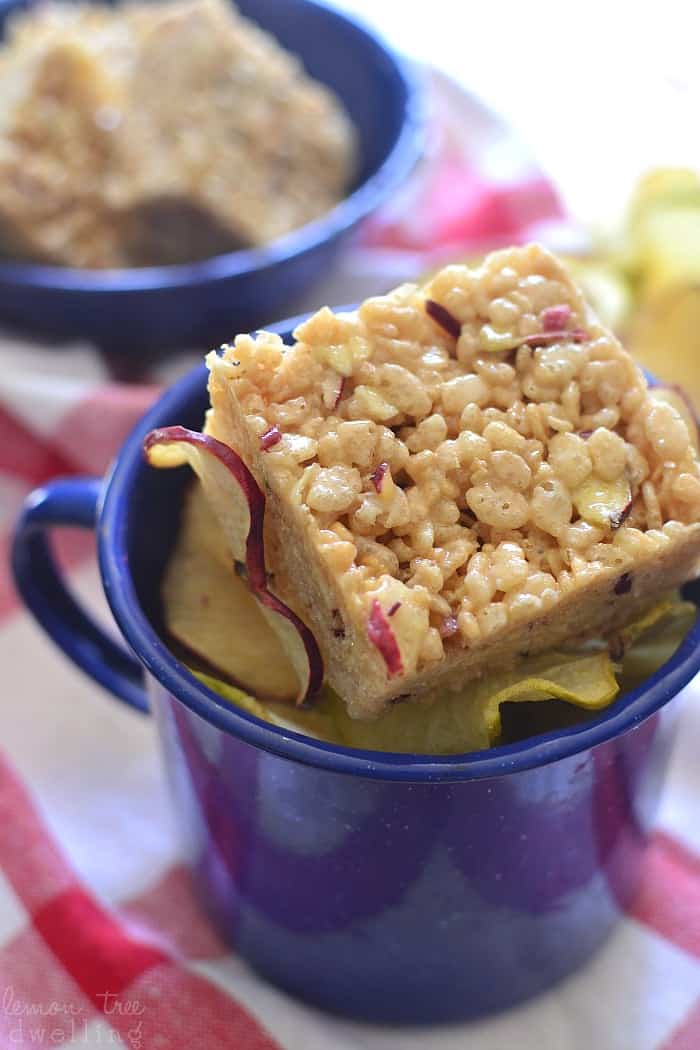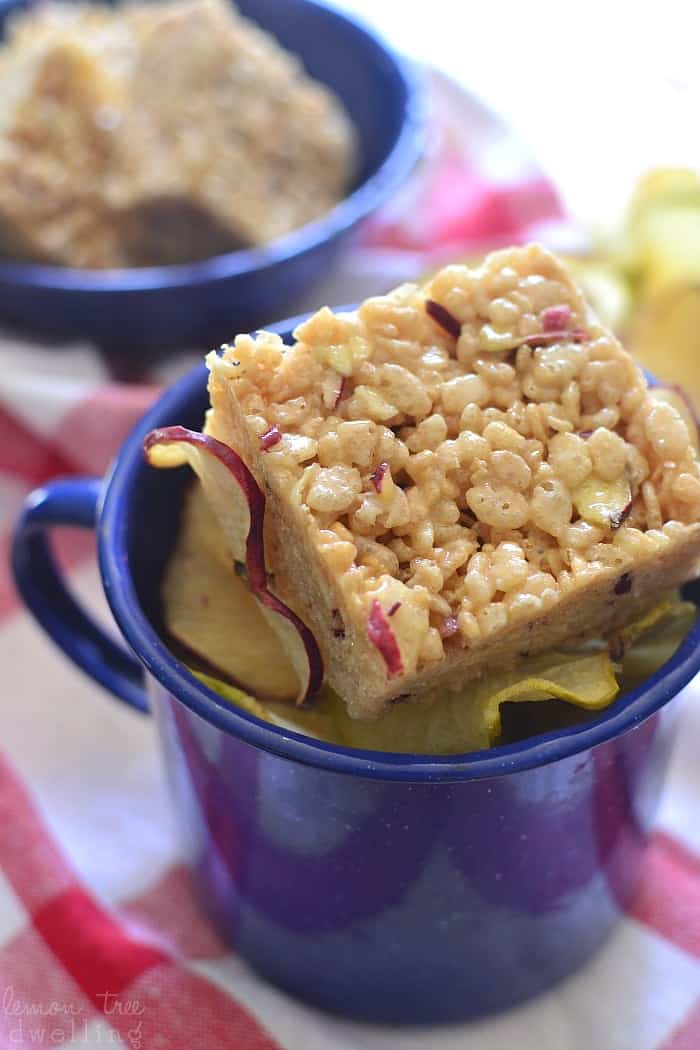 What I haven't mentioned? Is that my parents were there with us! But it didn't seem to matter….because apparently, even with three adults in attendance, my kids are not fit for a restaurant. So. After throwing a giant fit, myself, in the car on the way home….I decided that the only way to salvage my night was to treat myself to something delicious! Believe me. It was well-earned.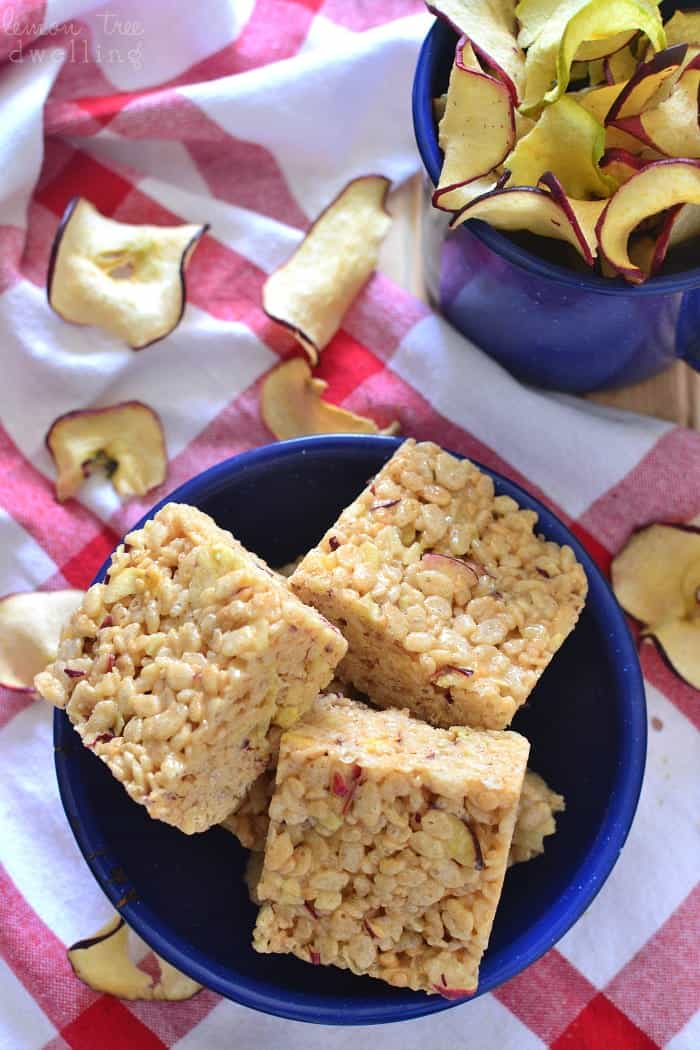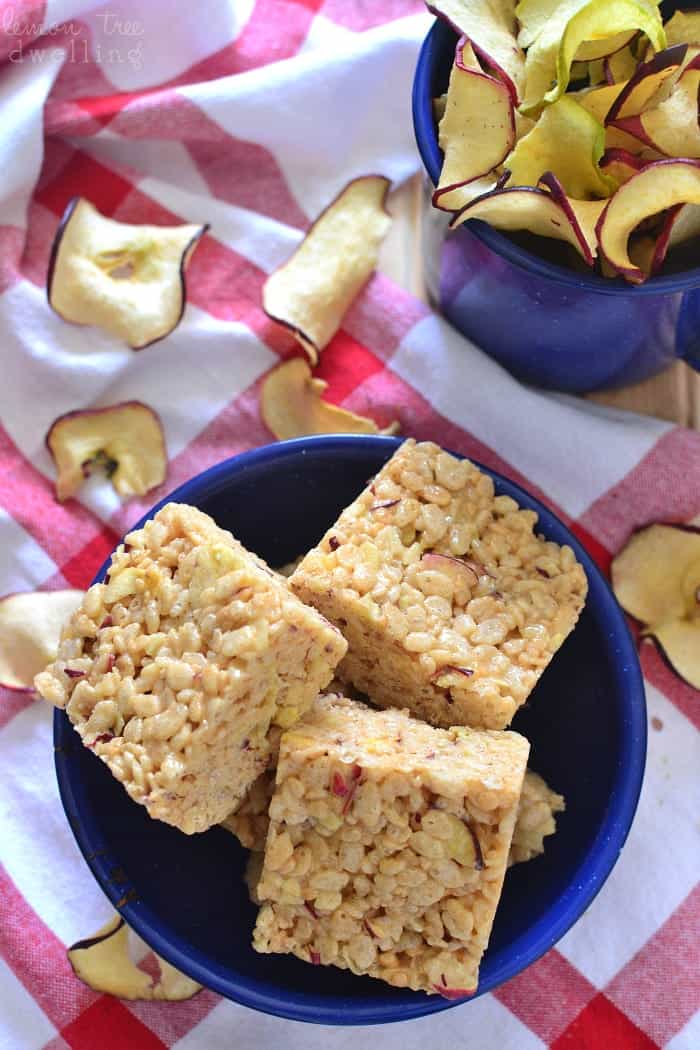 Luckily, I had a pan of these Apple Cider Krispie Treats on the counter (one of the benefits of being a food blogger – you always have something delicious on hand when you NEED it!). And, just as I suspected, they totally did the trick. Between the gooey marshmallow and the sweet cider and the crunchy apple chips, it was only a matter of moments before the horror of dinner faded into my distant memories. Maybe eating out with my kids isn't so bad, after all?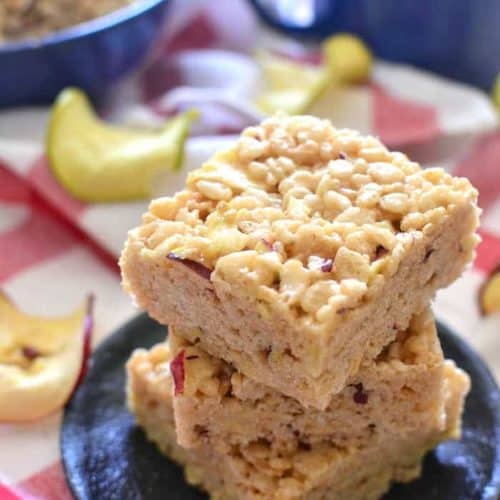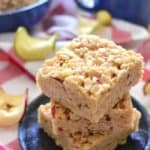 Apple Cider Krispie Treats
Ingredients
1/4

c.

butter

1

package

10 oz. marshmallows

1

packet instant apple cider mix

3 1/2

c.

Rice Krispies cereal

1

bag

2.5 oz. apple chips, crushed
Instructions
Melt butter in large saucepan over medium heat.

Add marshmallows and stir until melted.

Stir in apple cider mix, cereal, and apple chips and mix to coat.

Press mixture into greased 8x8 inch square baking pan.

Cool; cut into squares.