Turtle Thumbprint Macaroons are simply divine! These 4 ingredient coconut macaroons are topped with Rolos, pecans, and salted caramel sauce. Almond Joy meets Turtle…and it's love at first bite!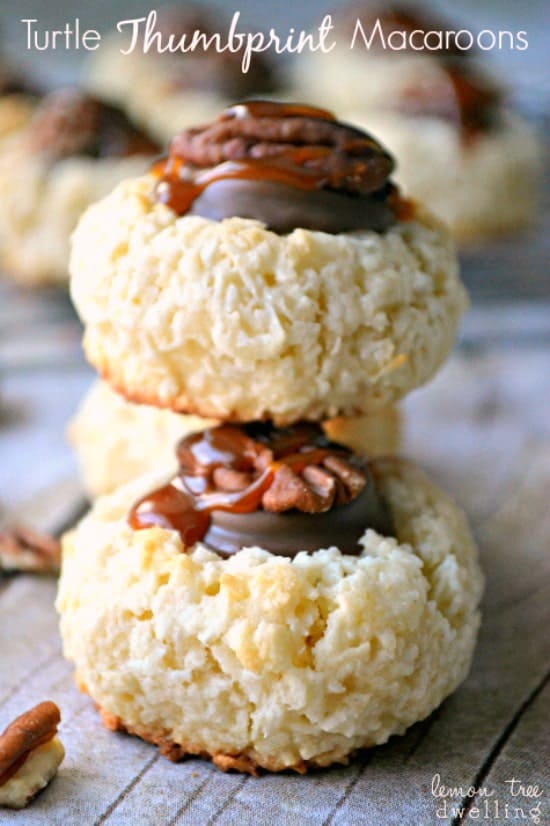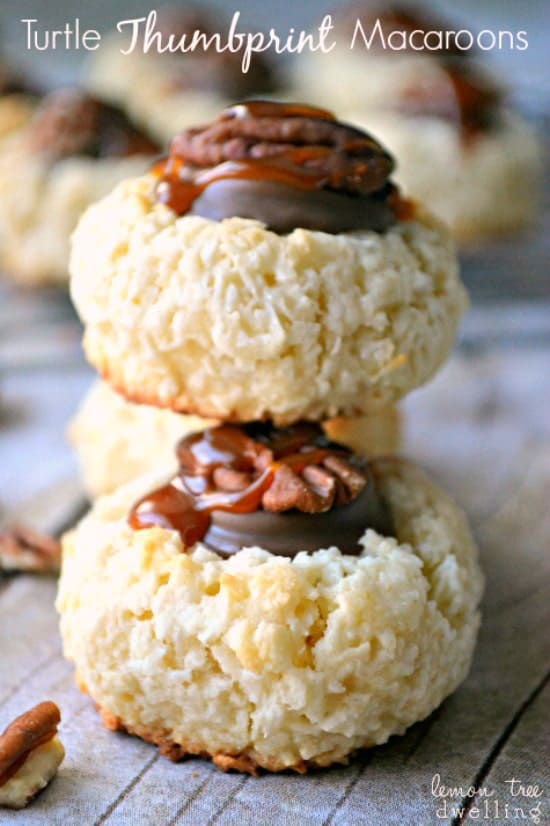 Having three girls, I've always known that I need to be prepared for LOTS of drama. After all, I was one of three girls, myself….and if there's one thing I remember about growing up with sisters, it's drama!! (Thank goodness for our younger brother's influence, or who knows what would have become of us!) But what I'm NOT prepared for? How early all the drama has started!! And I'm not just talking about day to day family drama….I'm talking about real drama – school and friends and bus rides and mean looks and mean girls….I hear it all!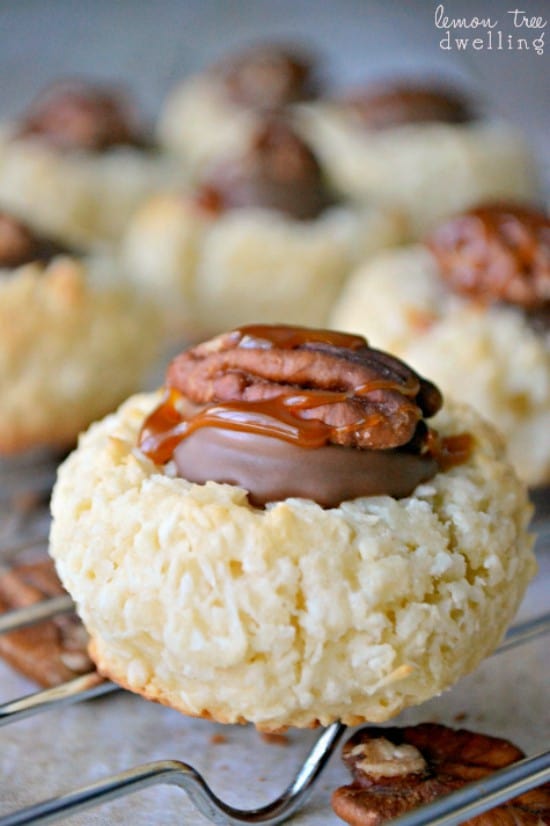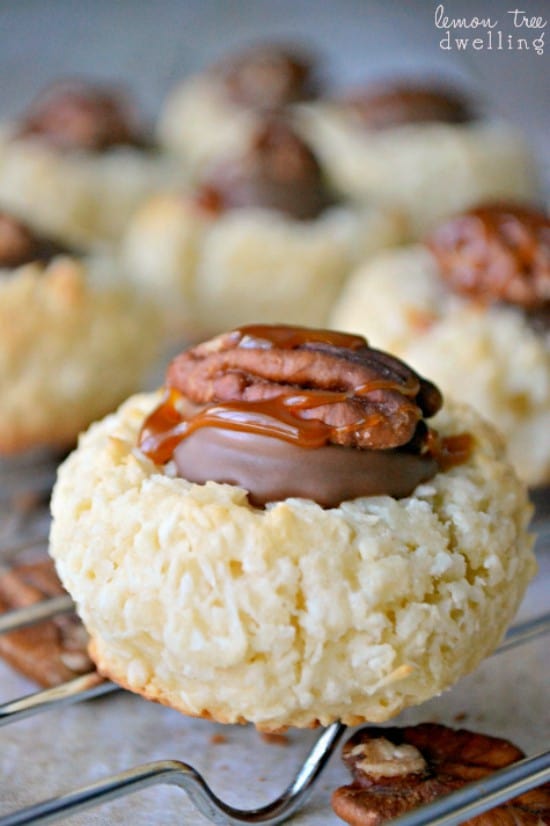 And every now and then, a new type of drama is added to the mix. Just recently, it was teacher drama! So not only did I hear all about who was mean at school that day….but I heard about who gets all the attention from the teacher…(and all the gold stars, too!) Now. I typically try to not say much when the girls are on a rampage. I listen….as much as I can stand it….and offer a few words of wisdom here and there. About friendship, and not taking things too personally, and treating others the way you would want to be treated….
Turtle Thumbprint Macaroons – A coconut lovers delight!
….Because the truth is, as much as I don't like the drama….I understand it! I remember it! And it's hard stuff!! Especially the feeling that someone else is getting all the attention….which seems to just be part of life. In school, in work, and even in treats! Why is it, for instance, that when it comes to coconut…..almonds get all the attention?? What about peanuts? Cashews? Pecans?
So, in solidarity with my dramatic little girls and their concerns about attention and fairness, I decided to make these delicious little Turtle Thumbprint Macaroons…. because, really, why should almonds have all the fun? Especially when it comes to sweet treats!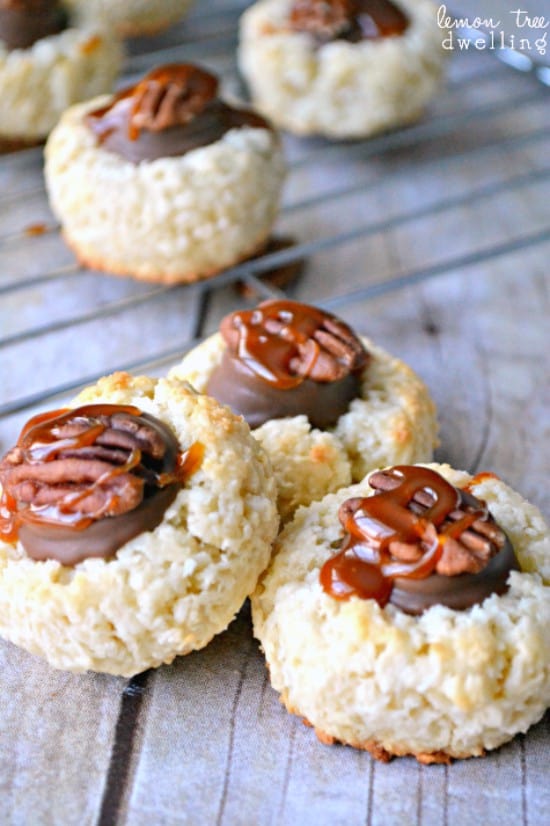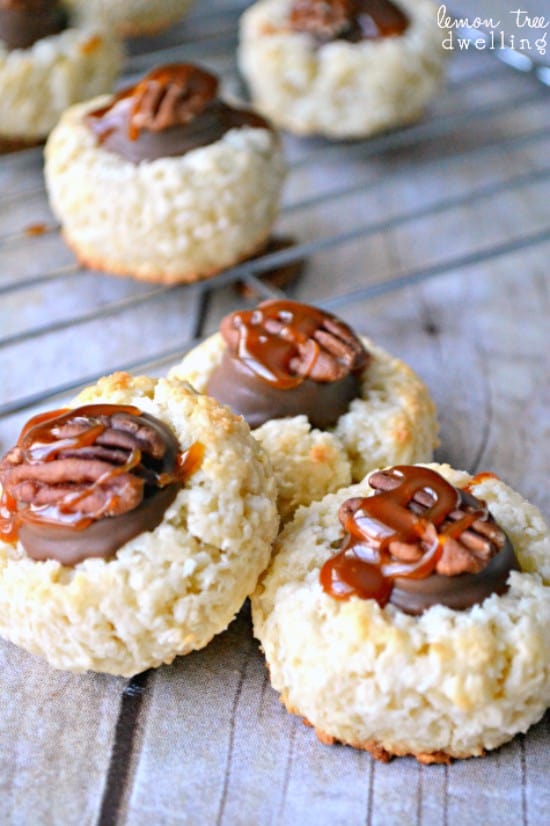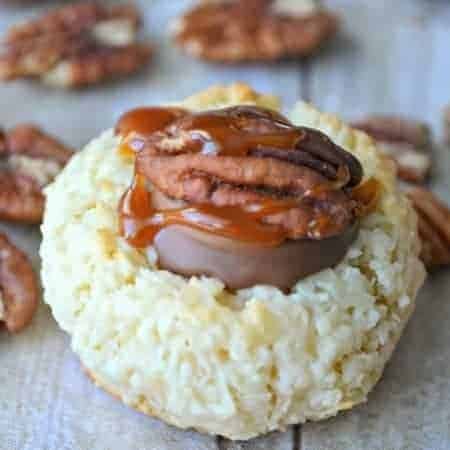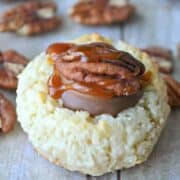 Turtle Thumbprint Macaroons
Ingredients
1

package coconut macaroon cookie dough

I used Immaculate Baking brand OR 1 batch homemade dough (recipe HERE)

12

Rolo candies

12

whole pecans

caramel sauce
Instructions
Bake macaroons according to package or recipe instructions, but remove from oven 1-2 minutes early.

Top each cookie with 1 Rolo and 1 pecan; press down slightly.

Return to oven and bake an additional 1-2 minutes.

Remove from oven and press pecans further into cookies. Remove to wire rack to cool.

Top each cookie with a small drizzle of caramel sauce.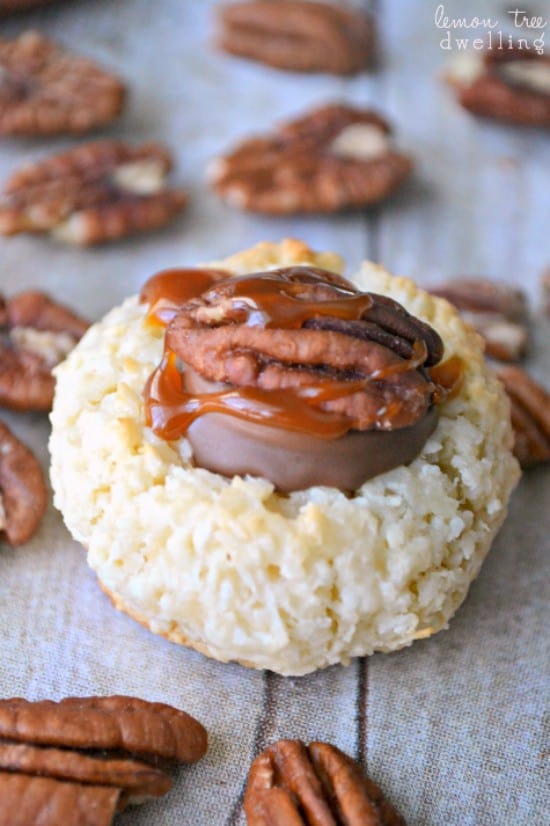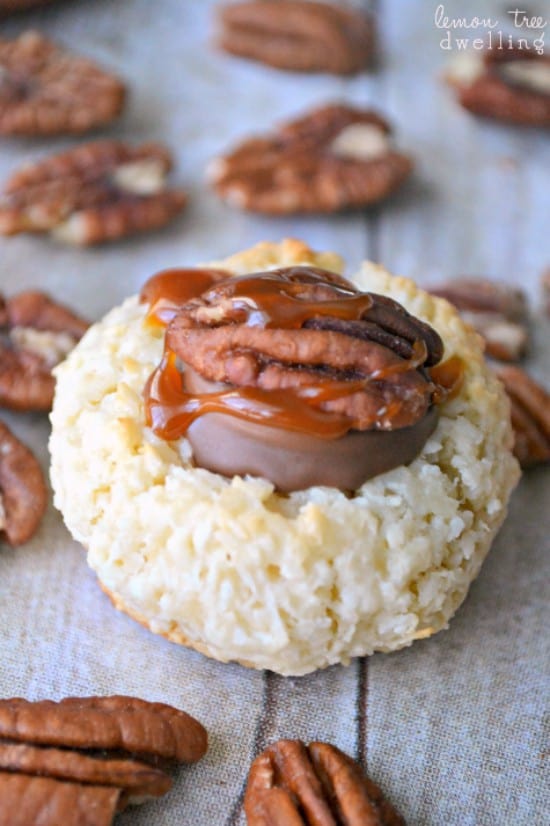 Enjoy!
Looking for more delicious coconut recipes?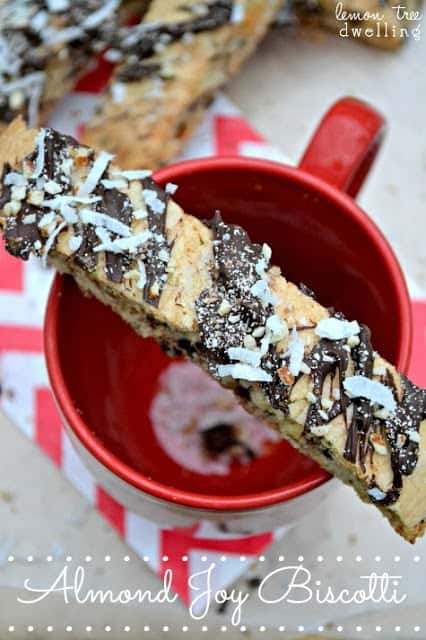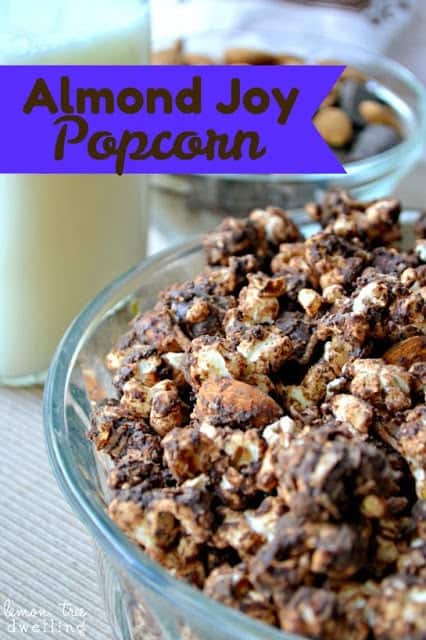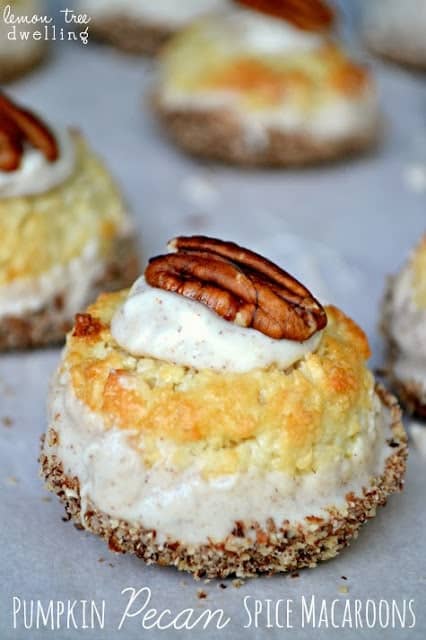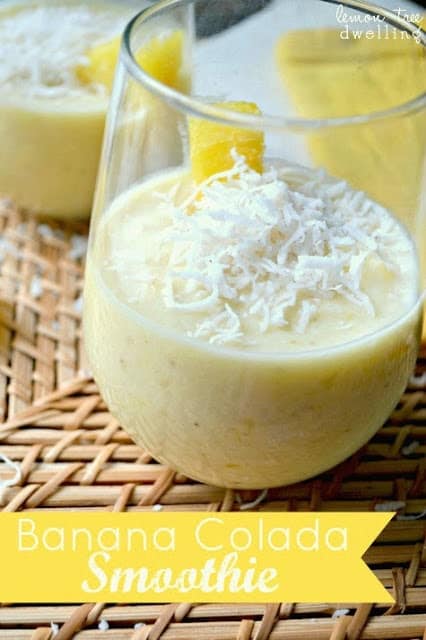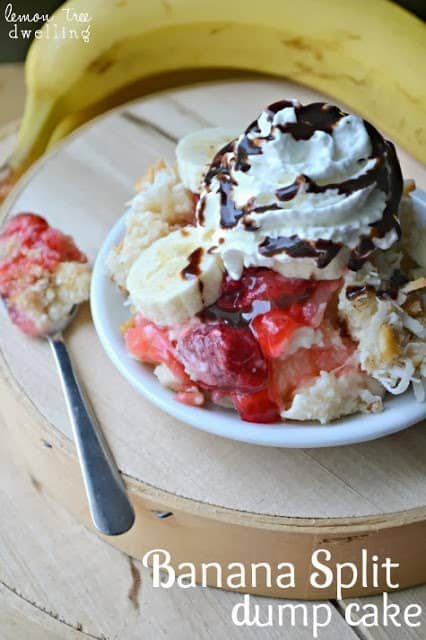 Have you followed us on Pinterest yet? You really should!!