A Valentine's Vase Sleeve will add a festive touch to the flowers that you give to your Valentine! This DIY vase cover is easy to make, too, using a pair of socks or tights!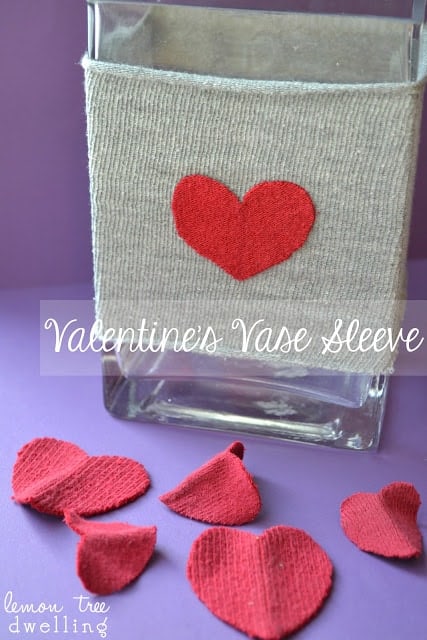 I did the deed. I took down my Christmas decorations. (Why is it always so much more fun putting them up…??) It took me an entire night, and I am still finding bits and pieces of Christmas around the house, but it is mostly done. And suddenly it looks so bare around here!
Now it's time to put up some Valentine's Day decor…but I am basically starting from scratch this year. Unlike Christmas, where I have bins and bins of decorations, I have hardly anything for V-day! Ruh-roh!! So… I did what I do best: I raided the house. I opened up every drawer, closet, cupboard, and bin…and pulled out anything I might be able to rope into Valentine's Day decor. First up? Vases, old tights & matchless socks to make a vase cover.
How to Make a Valentine's Vase Sleeve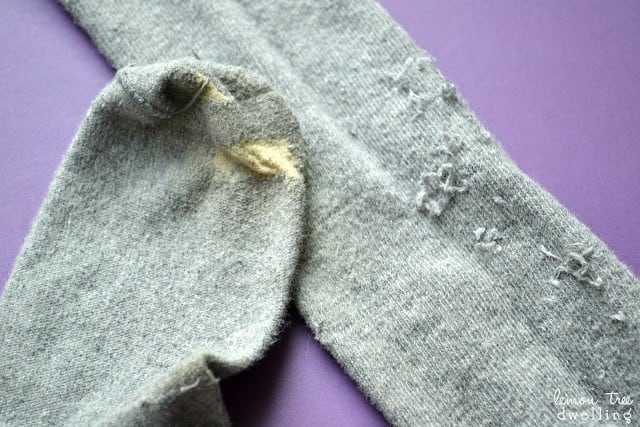 Take a look at these poor tights I pulled out of the drawer in the girls' room. My girls are hard on tights. Maybe it has something to do with their love of playing "puppy"…… (although I have to admit, as long as they are playing it on their own and not asking me to join in, I let 'em at it – ruined tights and all 🙂
I just cut off the worn feet and chopped the legs into sleeves of various lengths (depending on the height of your vase). Then I found our bucket of matchless socks and pulled out this cute little red one. And what do you know…? It comes pre-folded for cutting out hearts!  🙂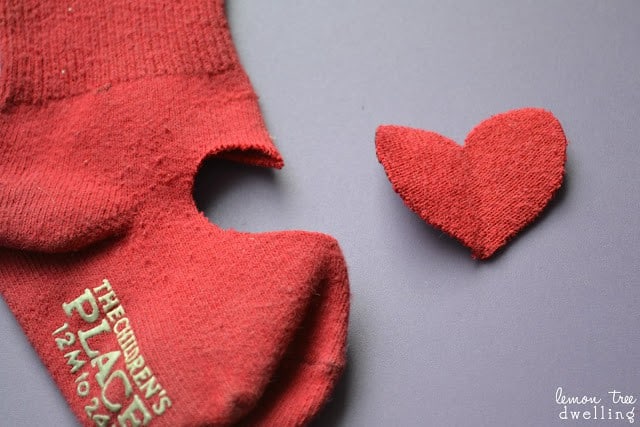 I used Aleene's No-Sew Fabric Glue to attach the hearts to the Valentine's vase sleeve: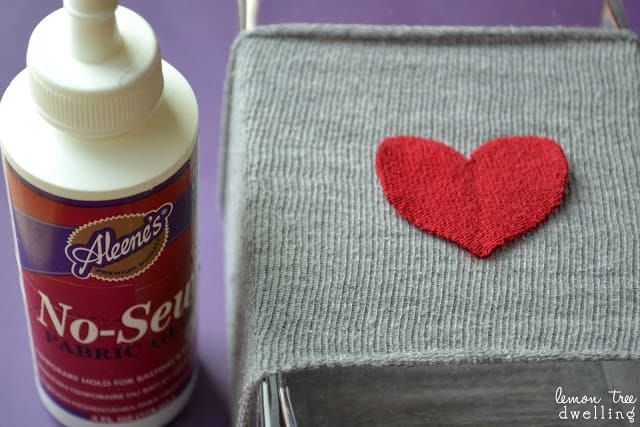 And voila!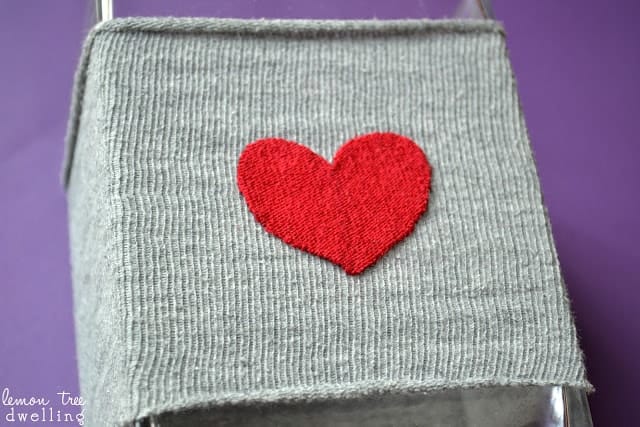 Almost embarrassingly easy…I know. But sometimes the easiest things are best! It's a great way to recycle old tights and dress up a simple vase, and what I love most is the fact that you can change the sleeve to match the season! (No more buying vases in every color…where are you supposed to store all those, anyway??)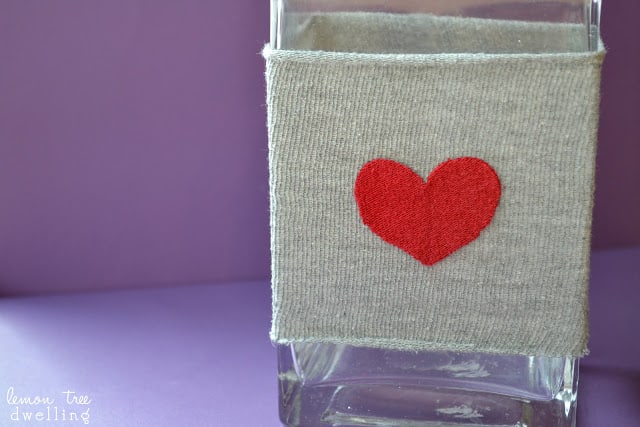 Isn't it sweet?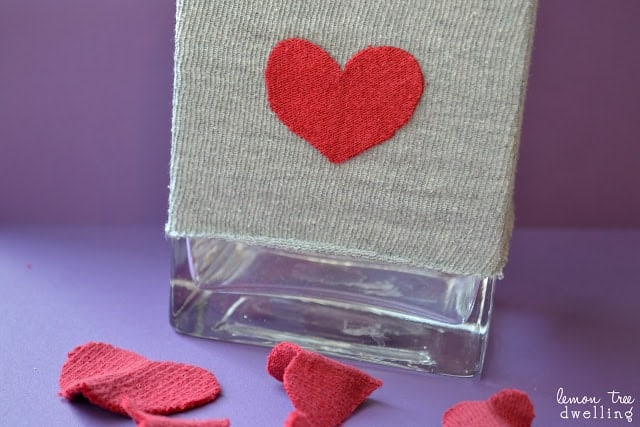 Not to worry, this little vase has some friends and is establishing a little life for itself here at our Lemon Tree Dwelling. More on that soon…but for now, I'd just like to say:
Valentine's Day, I'm glad you're (almost) here!
Another Craft Idea for Valentine's Day: