A Valentine's Day vignette will help give your home a festive touch for Valentine's Day! A homemade mantle decor project that can be made quickly and inexpensively.  This DIY Valentine's Day craft idea is easy to make, too!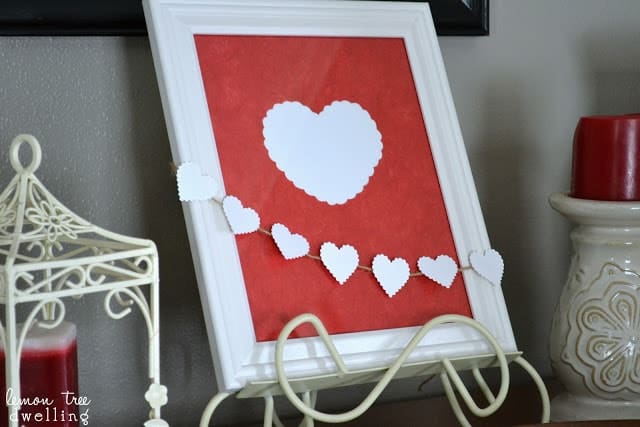 It still seems a little early to be decorating for Valentine's Day (Christmas didn't even get a full month) but I have a house full of sick people and was forced to cancel all our weekend plans! So, in an attempt to not let myself wallow in self-pity (do I really have to take care of all these sickies…?) I decided to come up with some home decor for Valentine's Day.
How to Make a Valentine's Day Vignette
Yesterday I shared a simple idea for a Valentine's vase sleeve and I will be using that on the mantel in the family room. But I seem to always neglect the living room, so I decided I would give the piano some love (haha – no pun intended 🙂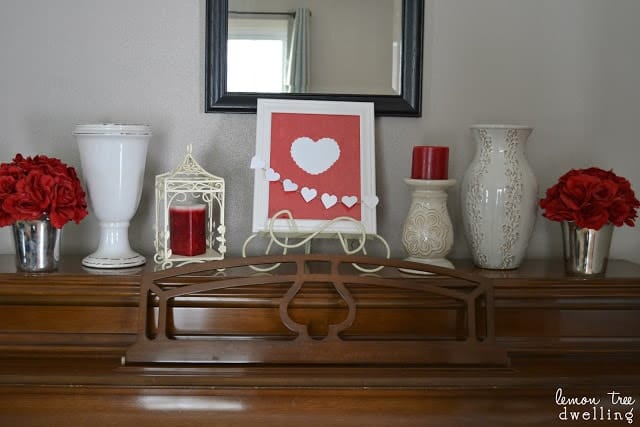 I started, as I always do, by gathering anything that might work from around the house. None of this came from a bin labeled "Valentine's Day Decor"…in fact, most of it is everyday home decor that just happened to be awaiting re-arrival after Christmas. I love grouping things in different ways for the holidays, and it works especially well when you start with neutrals!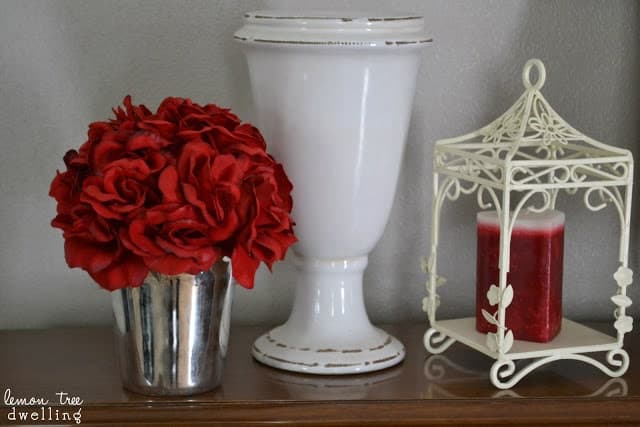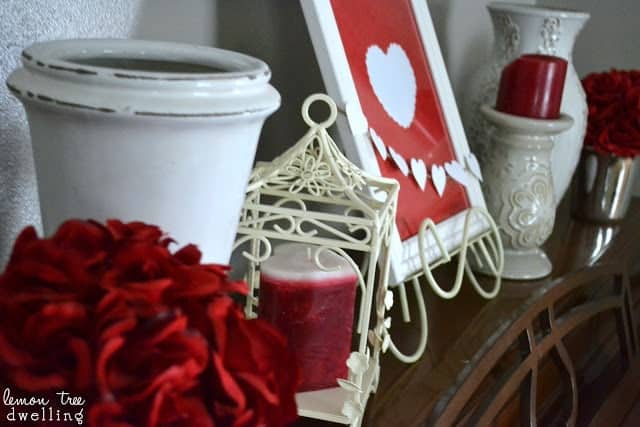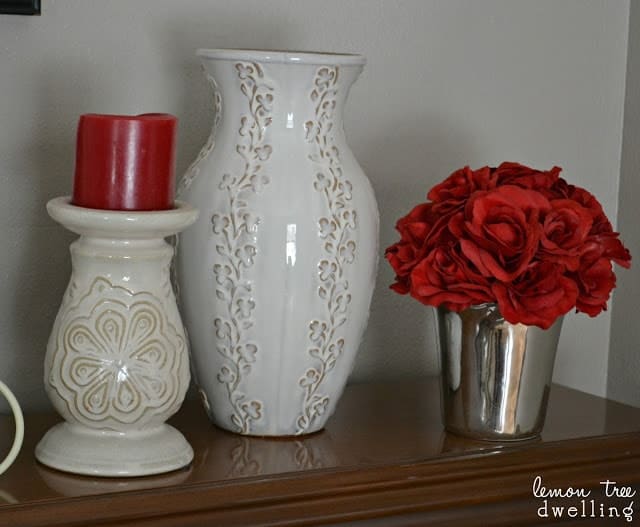 For the picture frame, I wanted something simple and understated…but I love the way the deep red pops against the white frame. I went really old-school on this and used a scalloped heart cookie cutter (traced and cut) and put pearly white cardstock behind it.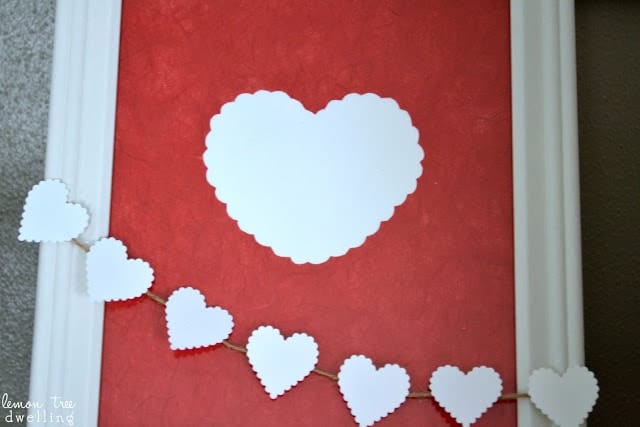 I used the same white cardstock and my Fiskars My Funny Valentine Large Scalloped Heart Squeeze Punch for the smaller hearts, and used hot glue to attach them to the twine.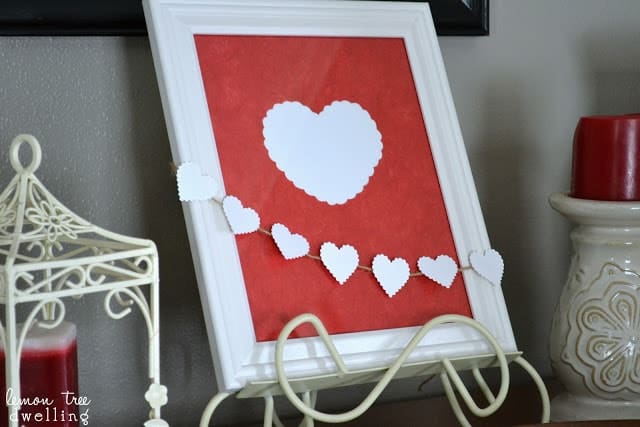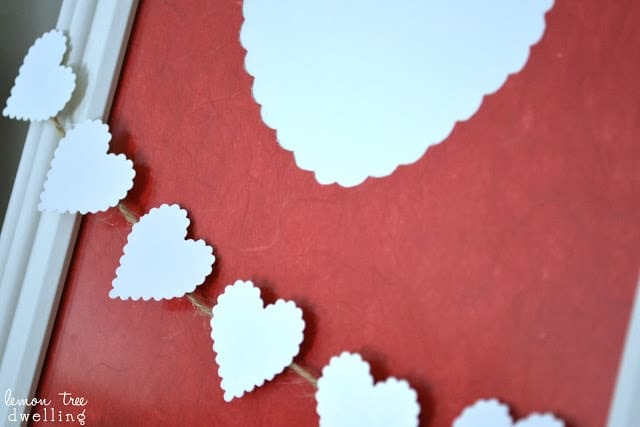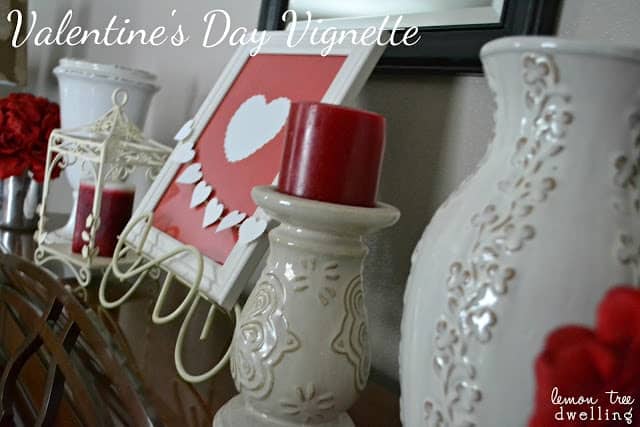 I'm hoping that all this love in the air will cancel out some of the ick we have going on around here… and remind us to treat one another with love. Even when what we really want to do is run away screaming 🙂
(Dedicated to my sick family. Love you!)