A Valentine heart tree is a fun Valentine's Day craft idea for kids and adults. This homemade tree with watercolor hearts on it is simple to make and it's not expensive either!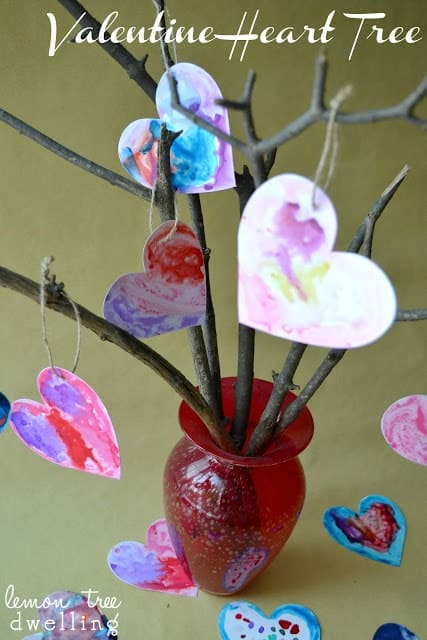 It's funny how blogging influences what your kids pay attention to. Like when Greta said to me the other morning, "Mom….I can't wait to see what new decorations you put up while we were sleeping!" I have to say – since starting my blog, my kids have become much more attuned to the changing of seasons. Because I am always working on some type of holiday project, they have become much more aware of holidays in general – how we prepare for them, how we celebrate them, how we decorate for them, how we stress over them…. (errrr scratch that last one…I am working on not letting holidays = stress 🙂
It is always fun for me when I can include them in the process, so when Greta asked me to get out the paints the other day, I thought I'd get out the paper hearts too. Sometimes they need a little nudge!
Making a Valentine Heart Tree

Okay, so she doesn't look too happy about the idea. But before long she was singing a different tune: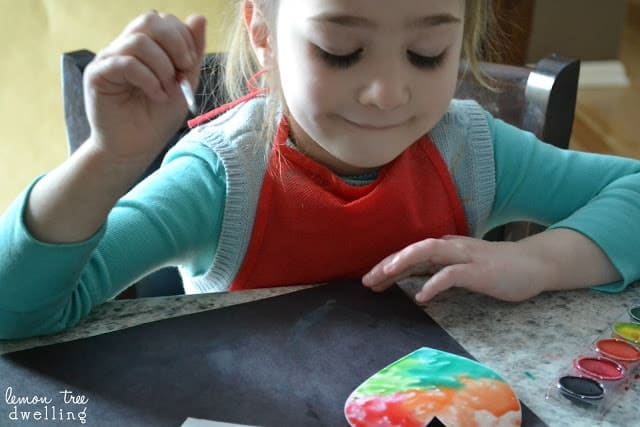 She made quick work of the hearts (she refers to herself as a "little artist" and says she needs a beret…) and they turned out beautifully. She even convinced Ellia to help her paint some when she got home from school! I wasn't sure what to do with so many hearts, but then I spotted the now literally bare branches from my Bare Branch Christmas Tree. Aha!!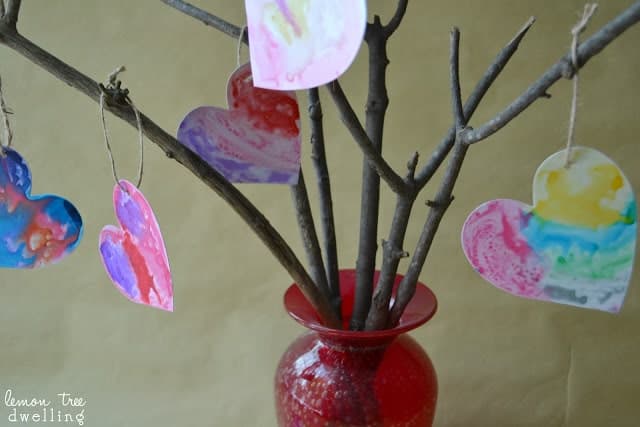 I punched a little hole in each of the hearts, and used twine for the hanger. I tried to hang them in different directions to balance out the branches.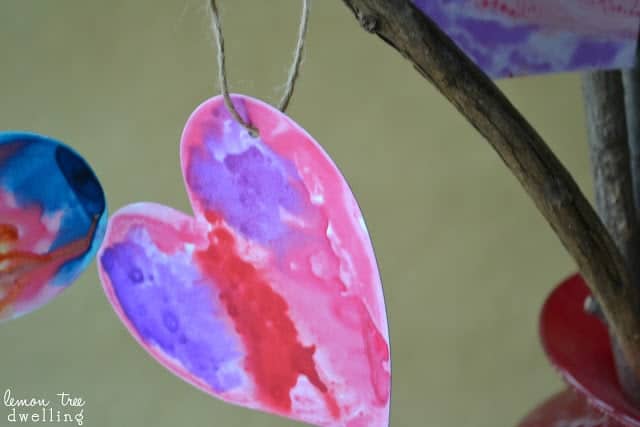 Such a simple decoration…and it is made infinitely more beautiful by the fact that it's my kiddos' artwork! Even though I didn't ask for permission to punch holes in her hearts, I think in the end Greta approved: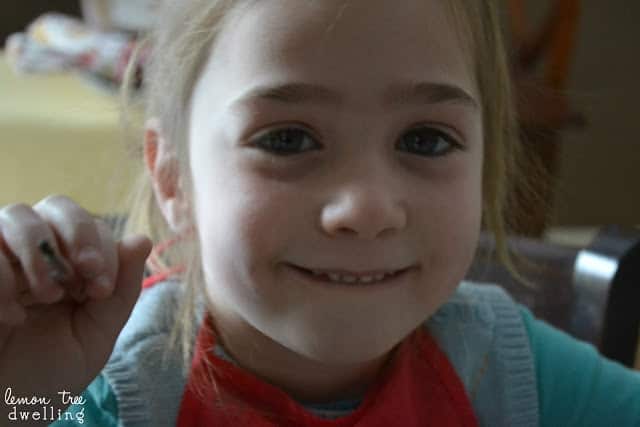 What she didn't approve of were all the pictures I took of it…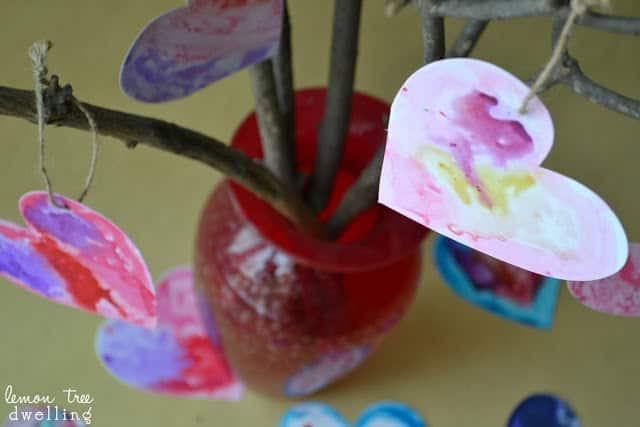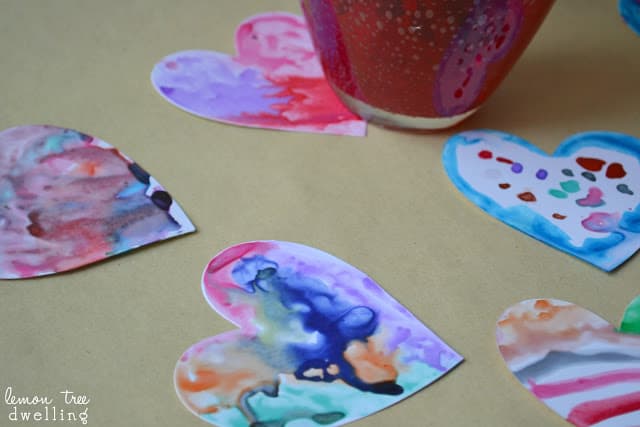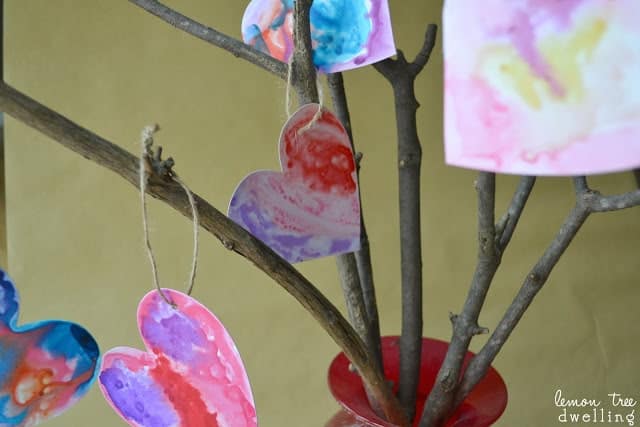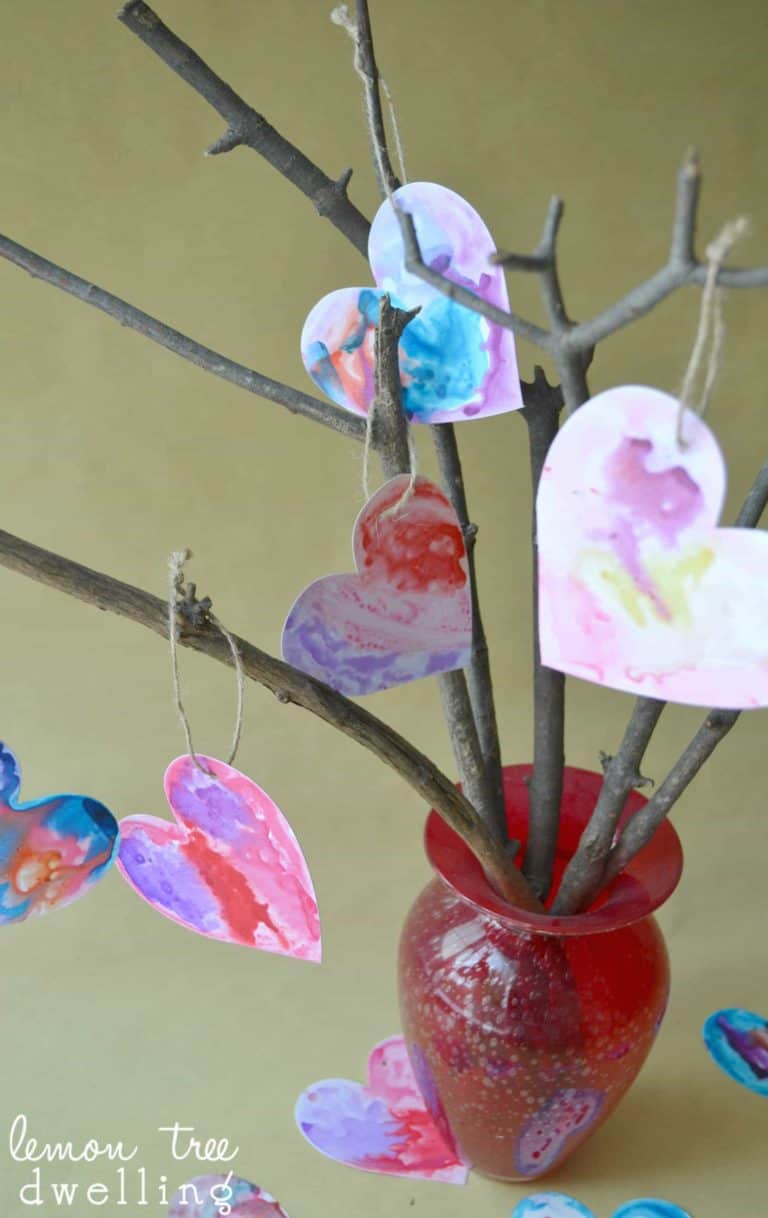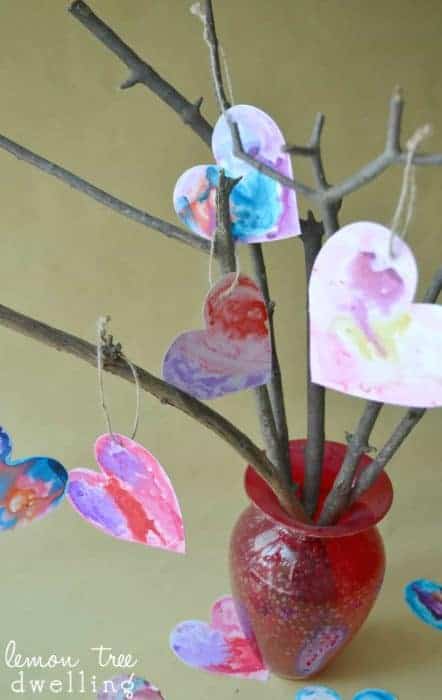 …Good thing it's not up to her. 🙂
Another Valentine's Day Craft Idea:
Valentine's Day Framed Art Craft Project