Thankfulness Turkey Wreath is a beautiful way to display what you are thankful for this year. Perfect for all members of your family and a beautiful Thanksgiving tradition!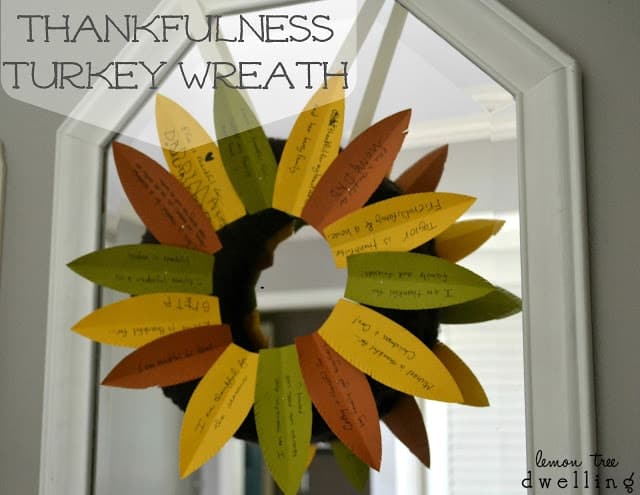 Thanksgiving is in 3 days….can you even believe it? I suppose I should start pulling out some recipes! Ha! But before I do that, I just want to share one little tip with you: Save the feathers!!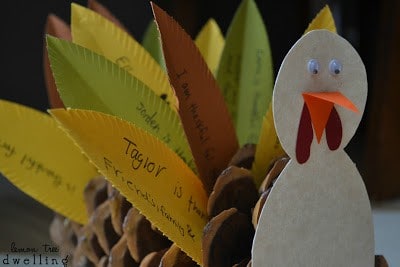 Thankfulness Turkey Wreath
That's right…the thankfulness turkey feathers you've been writing on for the past few weeks? Save them! They make a great, instant wreath for next year!
Start with a styrofoam wreath (I got mine in the $1 section at Target.) Grab some yarn in the color of your choice: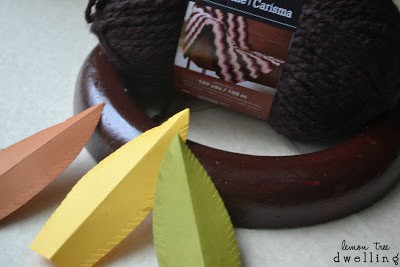 Wrap the yarn around the wreath and attach last year's feathers with pins: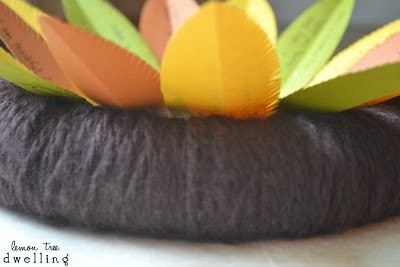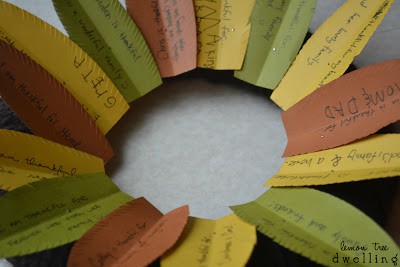 Tie a ribbon around your finished wreath and display…proudly!
Because not only did you get your kids to put in writing a bunch of things they are thankful for…you also kept track of it all for an entire year!! And that's no small feat 🙂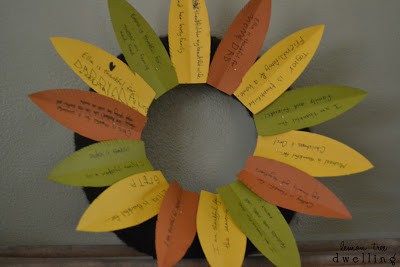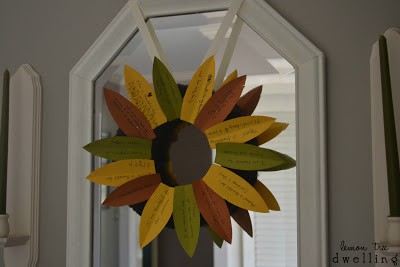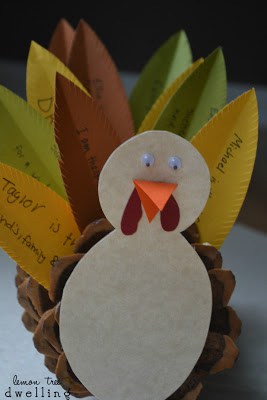 Try my Framed Keepsake Art for another great holiday decoration idea!
Be sure to find us on Facebook for more great ideas!