This Thankfulness Mantel is a perfect way to decorate and give thanks for the holidays. Filled with beautiful fall colors and textures, your mantel will shine this season!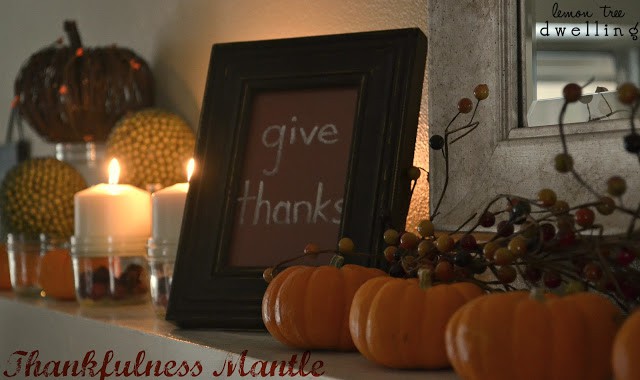 This is officially my first time decorating a mantel. We've lived in our Lemon Tree Dwelling for a year and a half, we've celebrated every holiday here once before, and we've decorated for most of those holidays in some way, shape or form. But we've never done the mantel.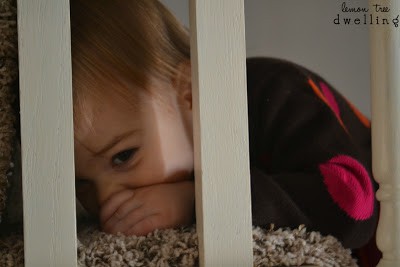 Last year at this time, Nora was 5 months old. Sure, she slept a lot, but we were still adjusting to having her around. Life felt busy! Too busy to decorate the mantel. This year, Nora is 17 months old. Life still feels busy, and she is certainly still a handful (lately, we've started calling her 'Princess'….) but for some reason, this year, the mantel felt important.
Maybe it's because of our recent fireplace facelift (here's a sneak peak of the before & after):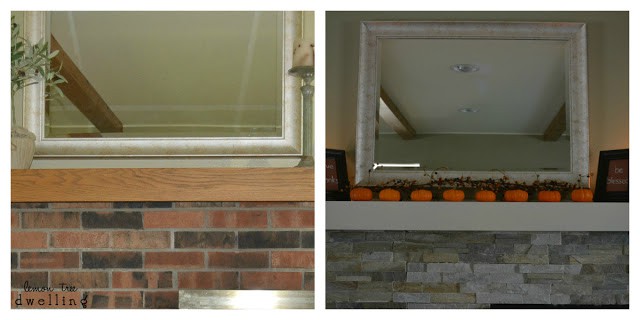 Or the fact that, after today, we'll be able to use our fireplace for the first time since we moved in! Jorden, my dad, and our family friend Harold are converting our damaged natural fireplace to gas as we speak. Hooray!! Thanks, Harold! Thanks, Dad! Thanks, Jorden! (And thanks, Nora, for taking a marathon nap today!) I can't wait to enjoy our fireplace! Good thing I decorated for the occasion.
My Thankfulness Mantel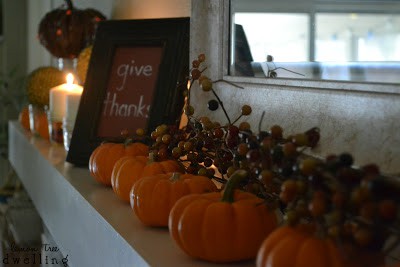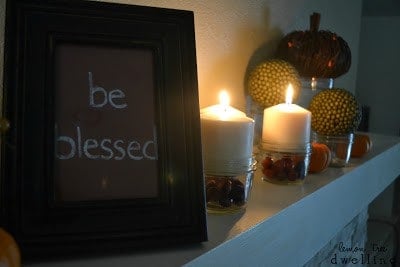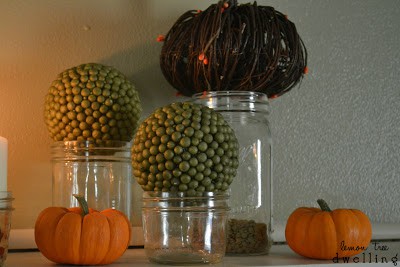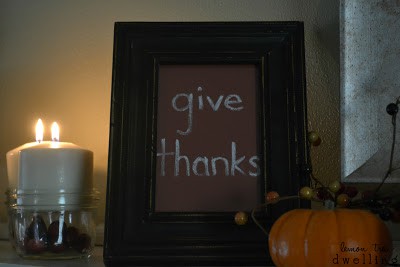 For another great decor idea, try my Thanksgiving Table Setting.
Be sure to find us on Facebook!