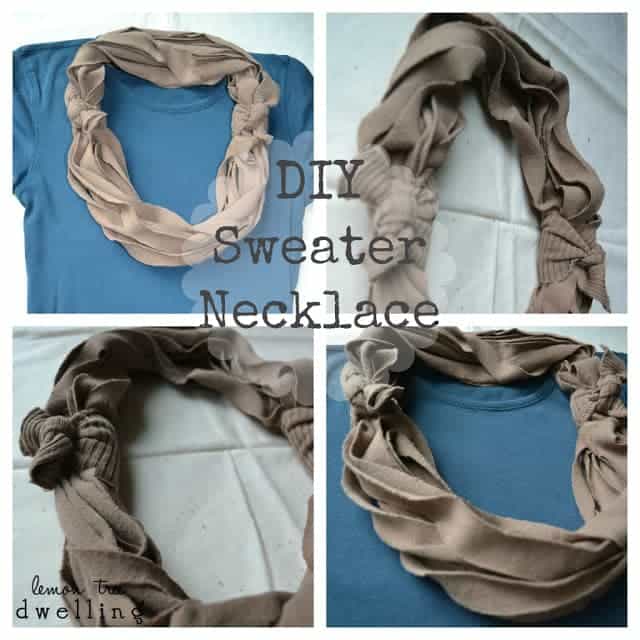 I'm a sucker for accessories. (What girl isn't, right?) But when I started getting my scarves out for the winter, I have to admit I was a little disappointed by the selection. The same scarves in the same colors year after year was getting a bit…….boring! So I decided to make one. Or so I tried..
I started with this lightweight sweater vest I found in a Goodwill-destined bag: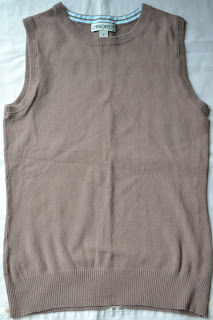 First, I cut off the top of the vest, underneath the arm holes: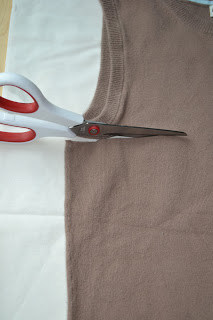 Next, I cut off the bottom band: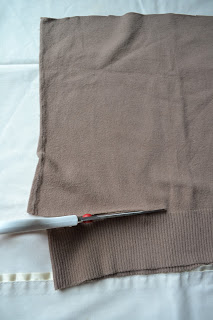 Which left me with this: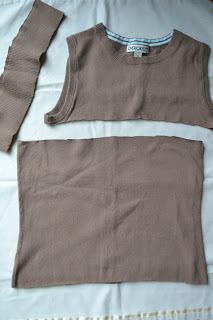 I set aside the two smaller pieces and folded the larger piece in half: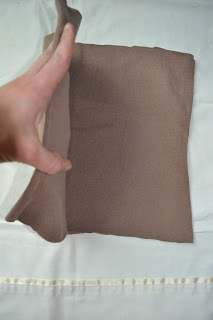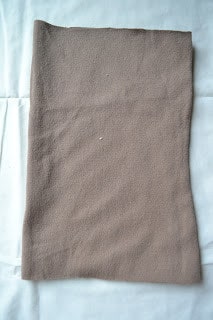 Then I rotated it counter-clockwise, so the fold was facing me. I cut strips approx. 3/4 inch apart, trying to get close to the seam but leaving at least 1/8 inch of connecting fabric: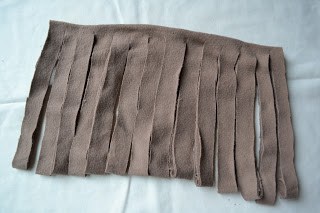 When I unfolded it, I could see that some of the cuts hadn't gotten close enough to the seam. I evened them out individually: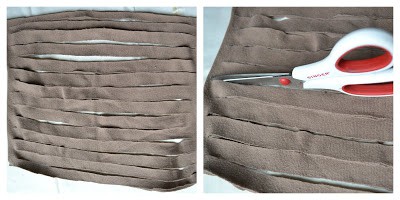 Almost done! Time to open it up along the seam. I found using your hand/arm as shown really helps: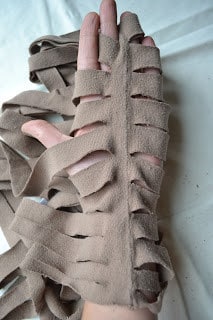 Once I had finished opening it up, I gathered the material along the seam and laid it out as shown. The two seams are at the top and bottom in the picture below: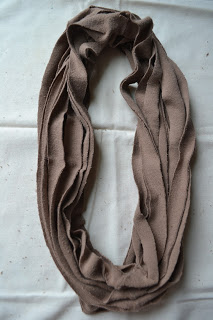 I used the bottom band of the sweater vest to cover up the seams. First I cut it into two equal sized pieces; then I cut one of the pieces in half: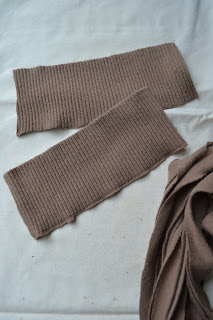 I tied one piece around the seam material at the top and one around the seam material at the bottom.
I decided I liked it better with the seam knots on the side, so I rotated it like this: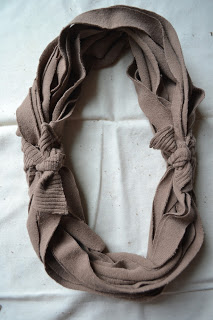 Okay, so it turned out more like a necklace than a scarf…but I'm not complaining 🙂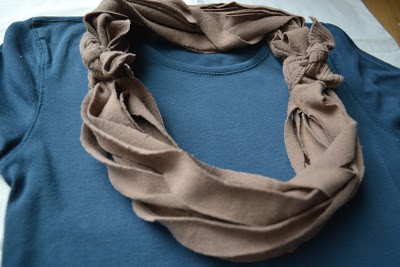 I also tried the same technique with a few different types of shirts: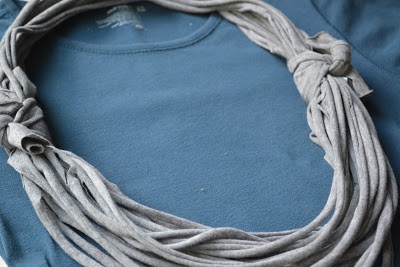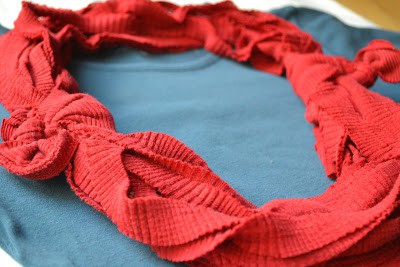 It's kinda fun that they all turn out with a slightly different look. And kinda nice that you can recycle your old sweaters or t-shirts into brand new accessories! Hope you have fun making yours!!