I've partnered with Dunkin' Donuts to bring you this fun and delicious post! As always, all opinions are completely my own.
This Sunrise Sweet Tea combines Dunkin' Donuts Sweet Tea with two types of juice and fresh sliced strawberries. A perfectly delicious, refreshing, and energizing drink to get your morning started off right!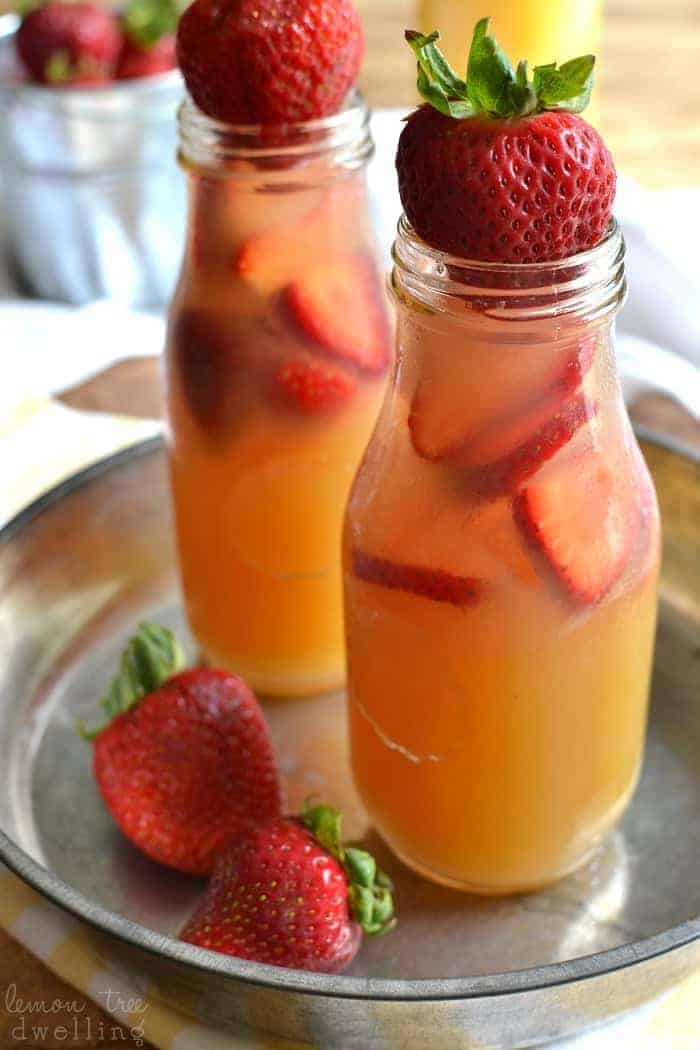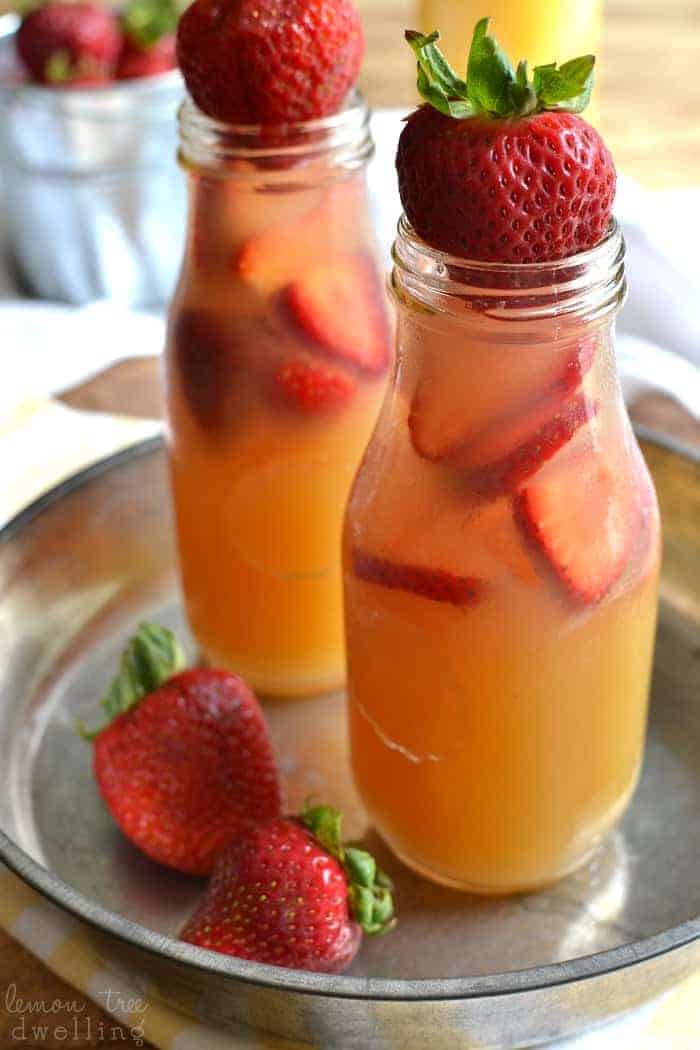 I know I've been talking a lot about "back to school", especially now that it's August (eeep!)…..but the truth is we're still in full swing summer mode around here! We're smack dab in the middle of family vacations and tennis lessons and State Fair and s'mores….and even though our school supply shopping is all but done, we're not at all ready to start thinking about the start of a new school year!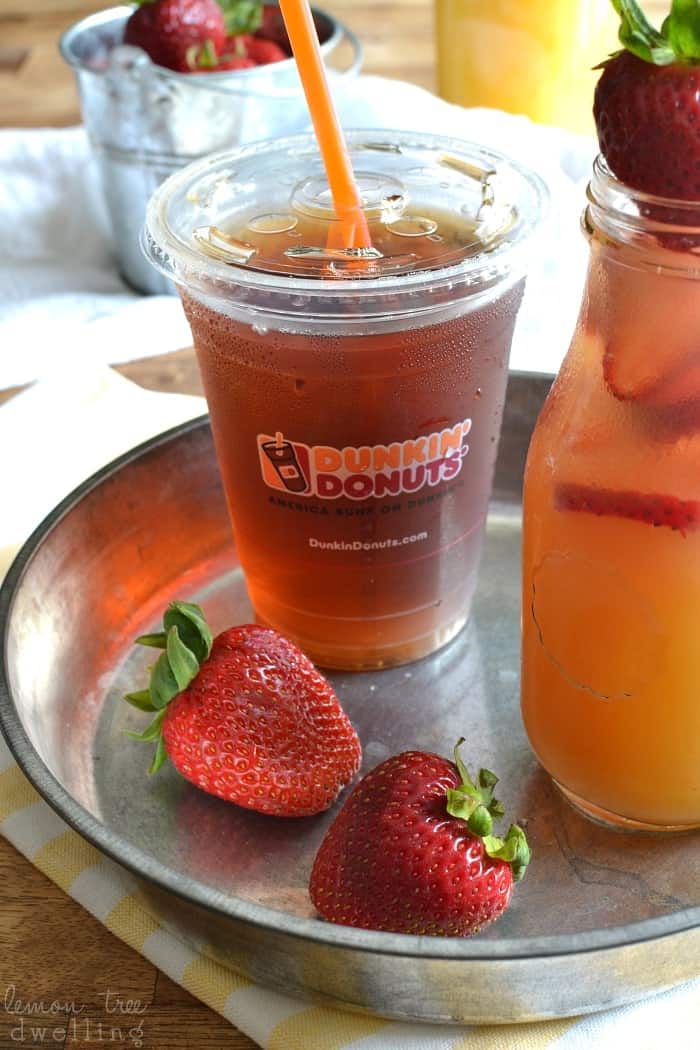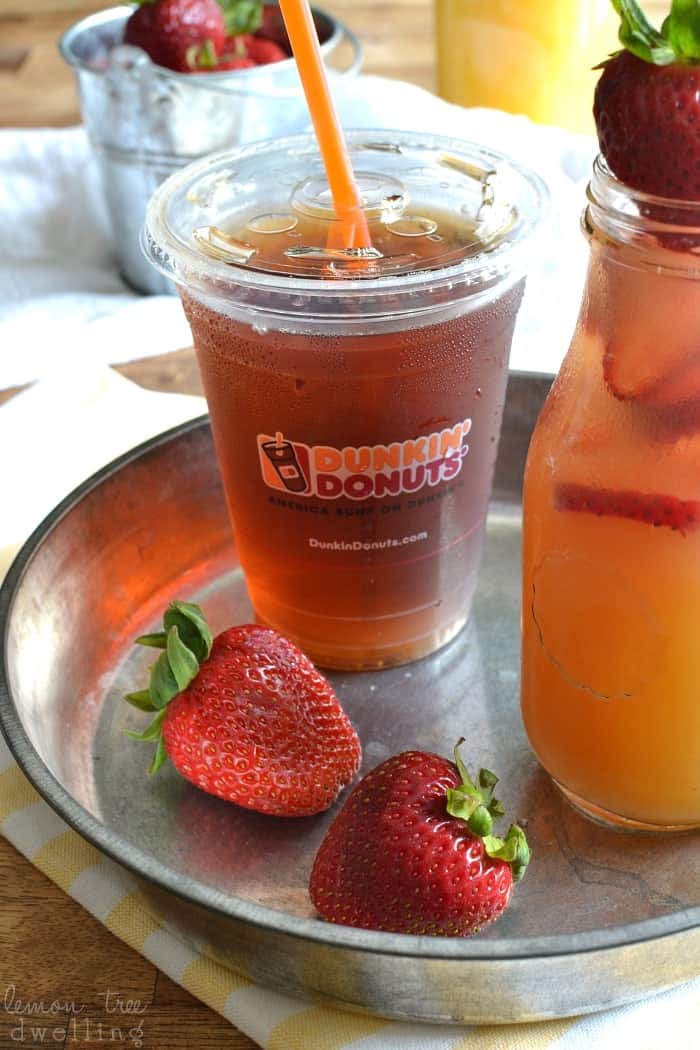 It's the same story every August: Where did time go? Why have we not spent more of our days outside? Why have we not gone more places and seen more people and had more fun? What have we been doing all this time? And then, after a while of feeling like we've wasted our summer away, we remember all the things we have done. Like summer school and adventure camp and play practice and dance class and trips to the zoo and sleepovers and all the other countless plans we've made.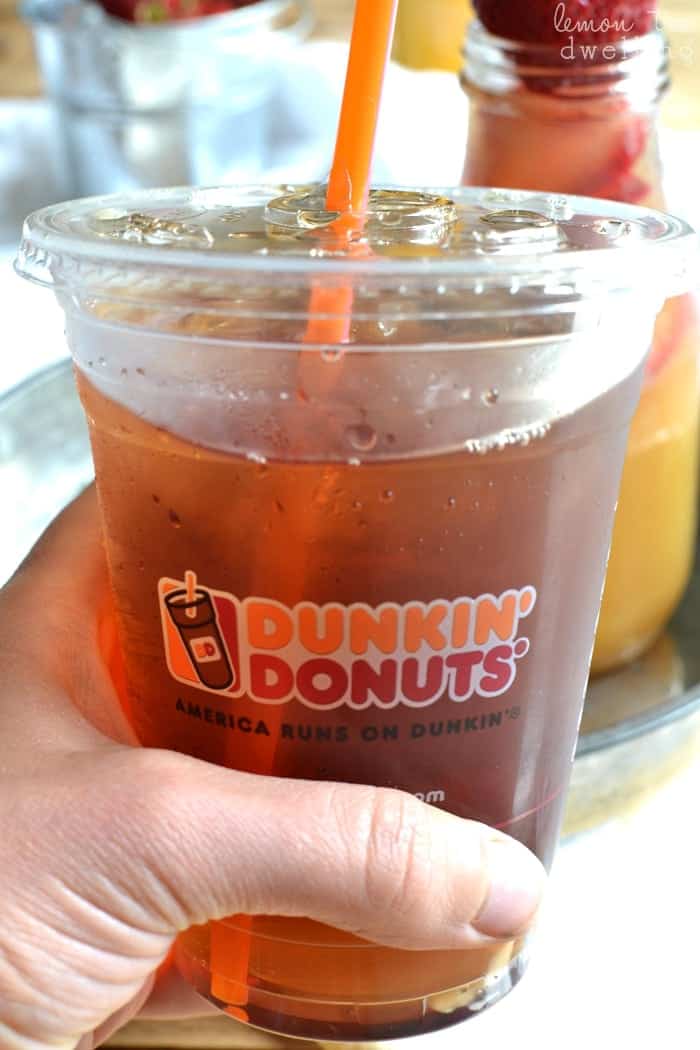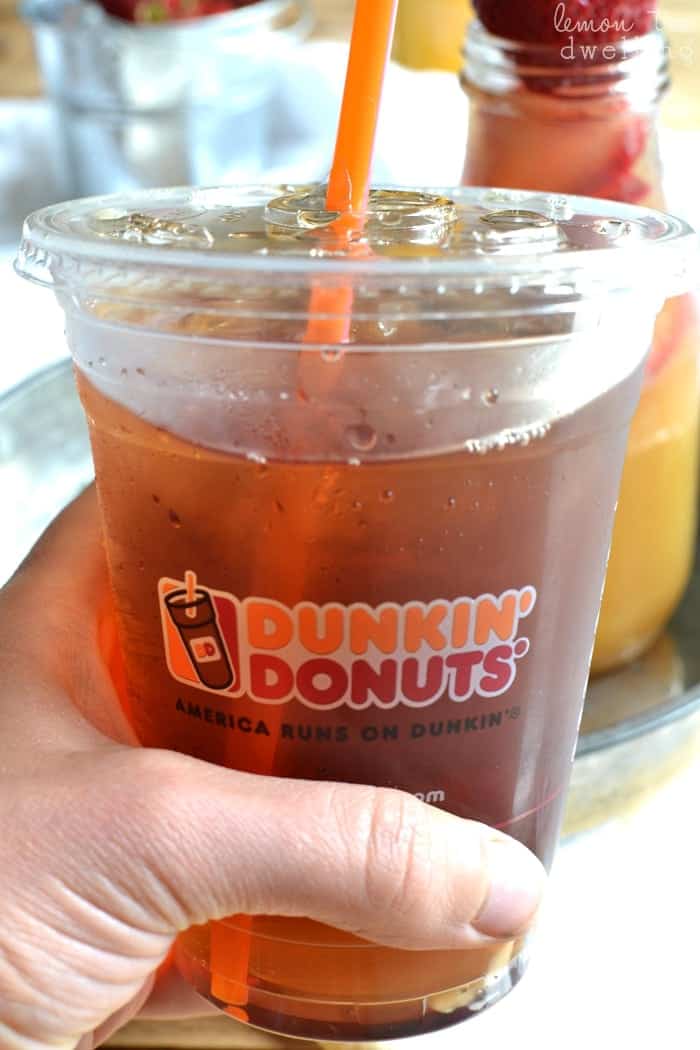 The truth is that summer can't be ALL fun ALL the time. Sure, a few fun experiences go a long way toward making everyone happy. But for the most part, I've come to the realization that summer is mostly about the little things. It's about small moments and simple pleasures….and having the time for them!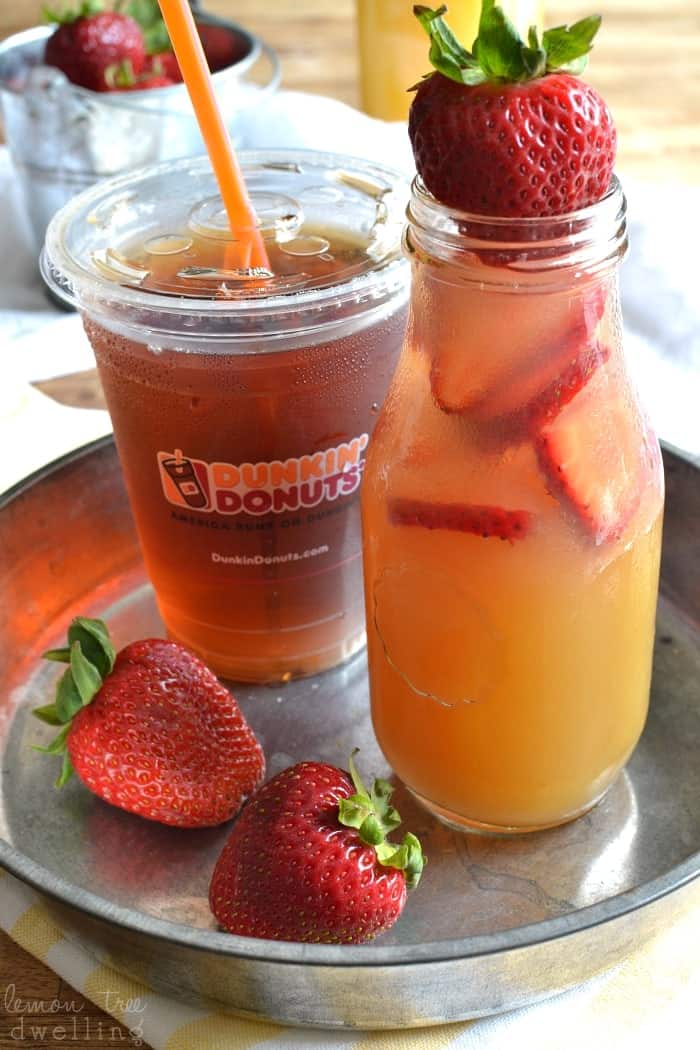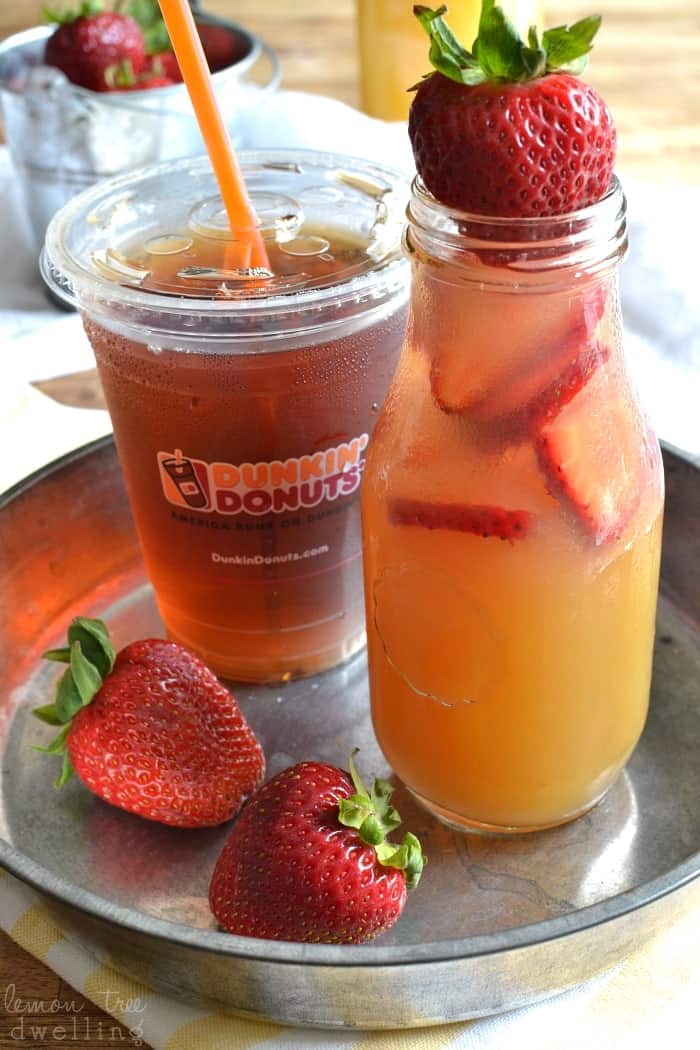 One of my favorite simple pleasures of summer is Dunkin' Donuts iced tea. I love picking one up while I'm running errands, enjoying it with a Dunkin' Donuts breakfast sandwich, or grabbing one to enjoy at home. It's light, it's refreshing, and it's made to order. And with five different types to choose from, I can always find one that fits my mood. I especially love the blueberry, peach, and raspberry flavor shots – so fun!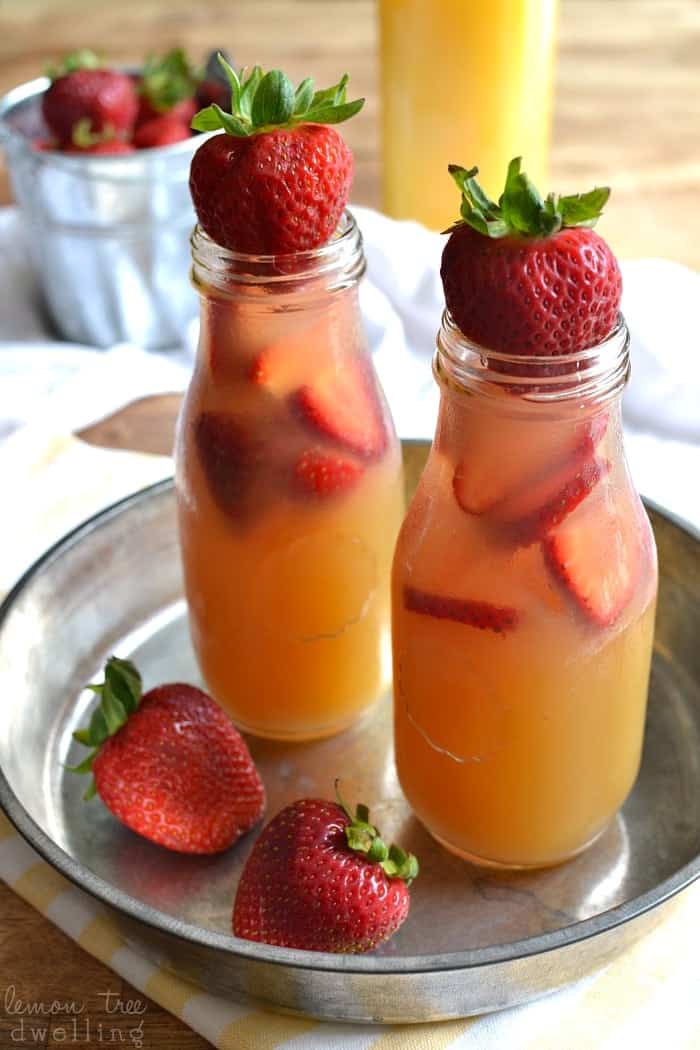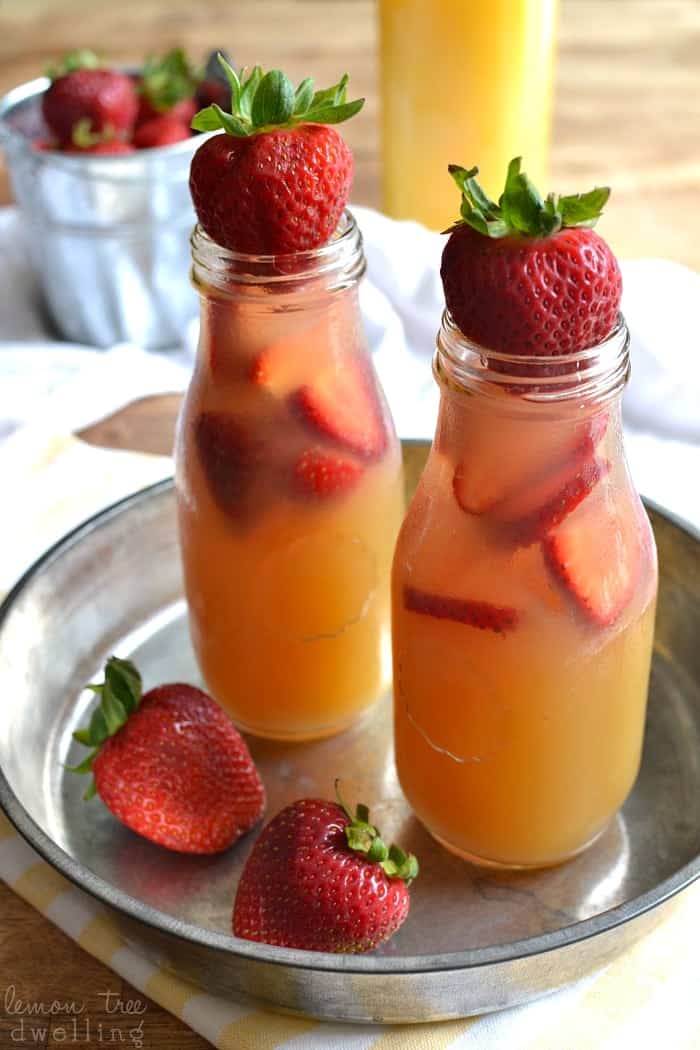 Of course, being the food blogger I am, I find that every now and then I get in the mood to mix things up. Since I especially love iced tea on a hot summer morning, I decided to combine Dunkin' Donuts Sweet Tea with some orange juice, pineapple juice, and fresh sliced strawberries for an extra special morning treat. And let me tell you – it was delicious! Of course, Dunkin' Donuts iced tea is always delicious, but still…..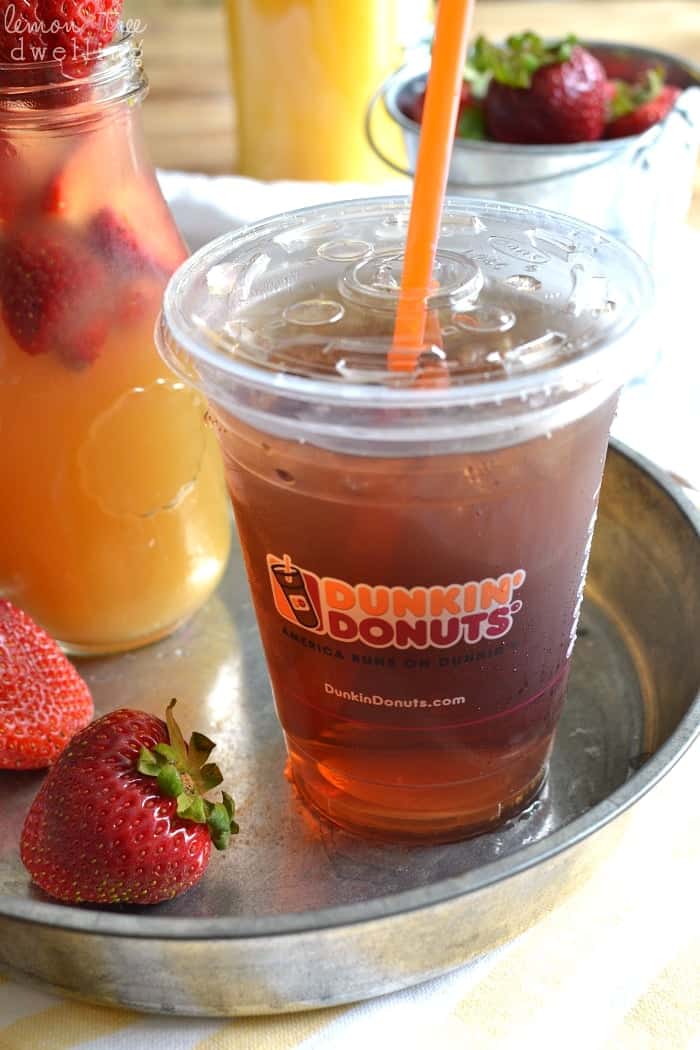 Okay, now for the best part of all. Dunkin' Donuts has created a fun quiz for iced tea lovers, called "What's Your IcedPersonali-TEA?" Just click on the quiz and find out what your favorite iced tea flavor says about your personality! Then join the Dunkin' Donuts Twitter sweepstakes by sharing your quiz results with the special hashtag #DDIcedTeaSweeps. Share now – August 14th for the chance to win a grand prize of a year's supply of Dunkin' Donuts Iced Tea. Click here for official rules and additional information. In case you're wondering, I would consider myself an Iced Tea Lemonade kind of gal. I'd love to hear which iced tea suits you!