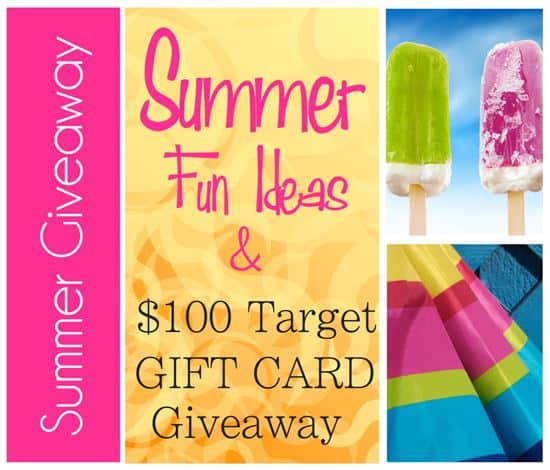 I hope you all enjoyed your weekend! Friday was the last day of school for us, which means it was our first official weekend of summer….and we packed it full! Dinner at Cheesecake Factory, a Farm Breakfast, Nora's 2nd birthday celebration, a day with friends, and plenty of time to ride bikes and enjoy the beautiful weather! This week we start tennis lessons for Ellia and a sports camp for Greta….all I can say is it's a good thing summer days are long!
To help you start your summer off right, I've teamed up with a wonderful group of bloggers to bring you 10 Fun Summer Ideas and an awesome giveaway – a $100 Target gift card!
Please take a moment to check out these great ideas for summer (click on the link to each post below) and then enter to win a $100 Target shopping spree! Let's be honest….who couldn't use $100 to spend at Target!?

On to the Summer Fun Ideas from these 5 fabulous blogs. Be sure to stop by and say hello!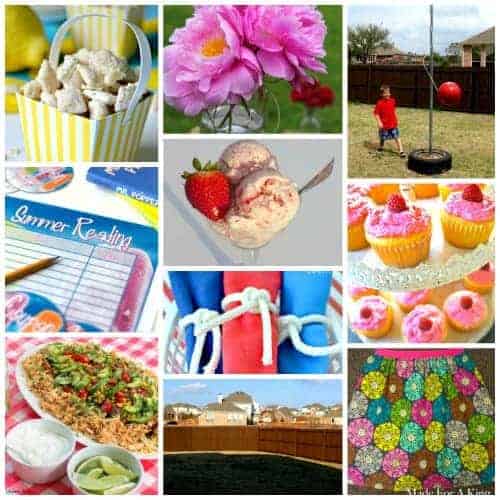 And now….on to the Giveaway!
Giveaway runs June 10-23. 
Good Luck!!