Straw Painting is a great kids rainy day activity or just a fun craft for them to do. This simple craft is a little messy and a lot of fun!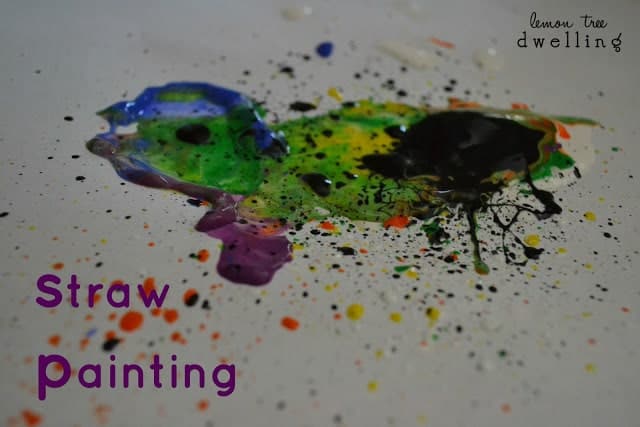 Every now and then (very rarely) we have a weekend with no plans. This weekend is one of them. YAY!! Time to clean the house, make yummy food, catch up on laundry, stay in pajamas, and sip tea all the live-long day. If only it weren't for those darn kids… Just kidding.
But seriously…weekends with no plans are a double-edged sword. It's nice having nothing to do…as long as everyone can find something to do!! And if they can't, well, then that's a VERY different story.
It's a story we're quite familiar with here at our Lemon Tree dwelling. It seems that, all too often, there's NOTHING to do! Never mind the buckets and bins full of toys, or the kitchen corner devoted to art supplies, or the stage in our basement, or the giant swingset in our backyard…. none of that is fun.
What is FUN??  Straw painting!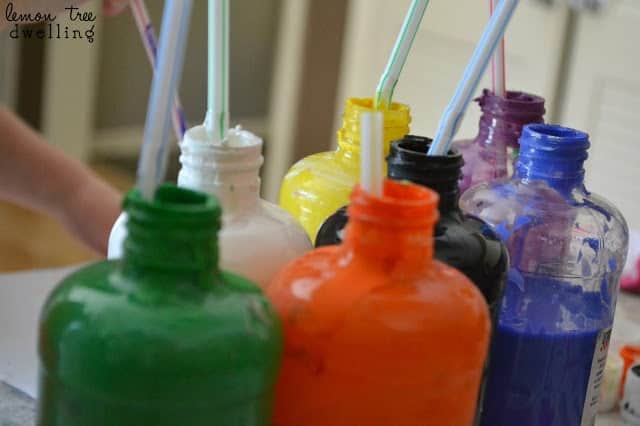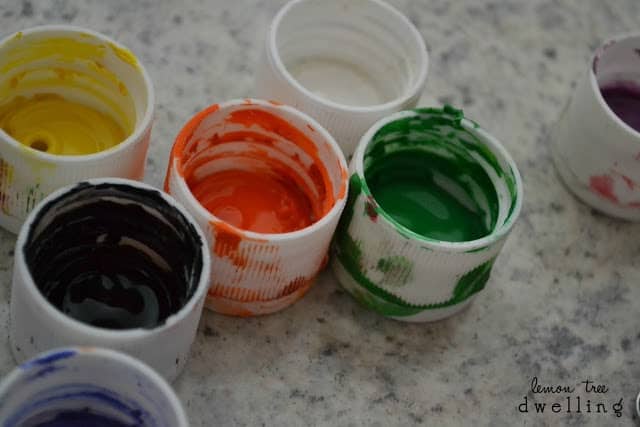 What You Need:
washable paint

straws

cardstock or paper
**Be sure your kiddos are old enough to blow (not suck!) on the straw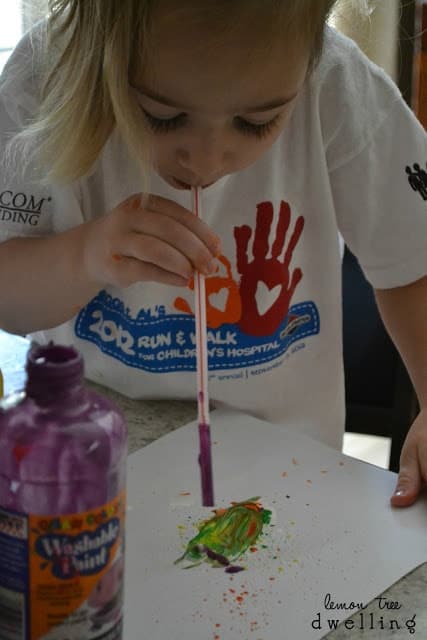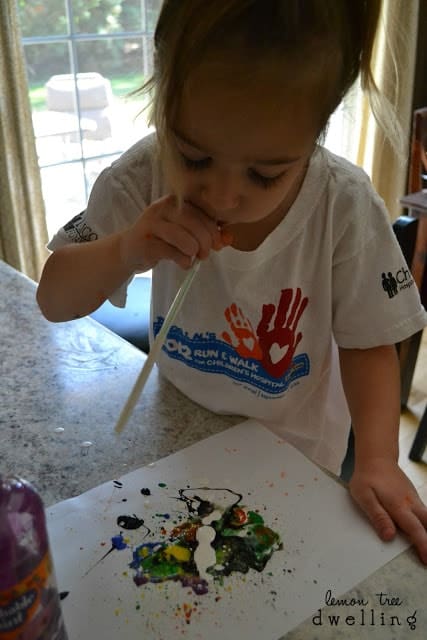 Straw painting is a hit every time!
Thank goodness the kiddos remembered it.
…Maybe this weekend can be saved, after all…  🙂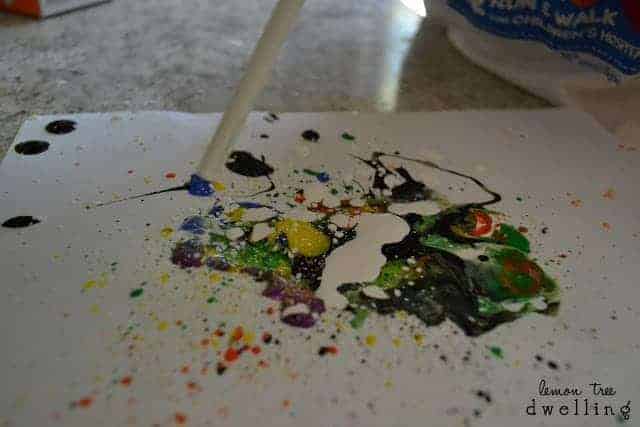 For more great ideas check out on Pinterest!