A St. Patrick's Day Wreath is a beautiful addition to your doorway. This festive wreath will show off your Irish flair and welcome everyone to celebrate with you!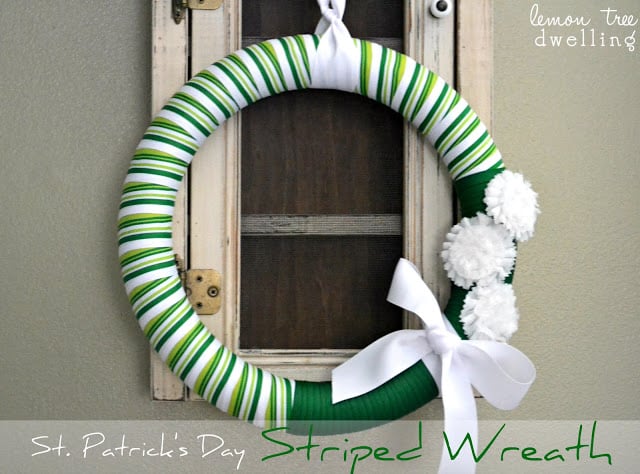 Before we moved into our Lemon Tree Dwelling, I had owned just two wreaths in my lifetime. Both were for Christmas, and both were Target clearance purchases made just after I finished college. For whatever reason, I was just not much of a wreath person. But then we moved….into a house with 2 front doors…..and I couldn't help but become one!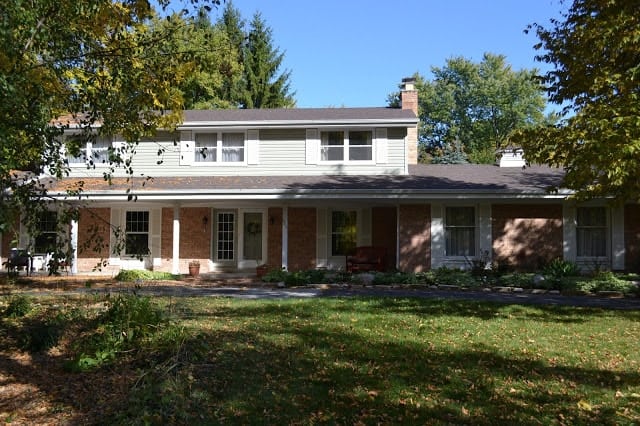 To be clear, we don't really have 2 front doors….but it sure looks like we do, doesn't it?? One of them is just for show (really?! A fake door?) Yep, a fake door! Like most things about our house (learn more here), it took me a while to get over my annoyance with it. But once I did, I realized what an opportunity I had – a blank canvas for decorating! And I went to Goodwill to find me some wreaths.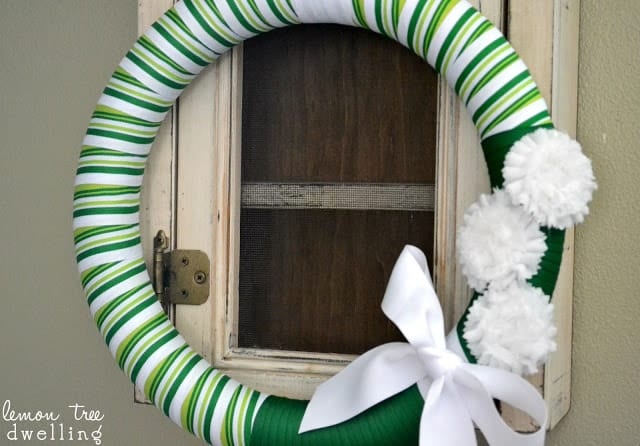 I came home with a few…..one of which had oranges and lemons all over it (I loved it, Jorden hated it!) and one of which we are still using as our everyday wreath for our front door(s).
Embracing the doors has helped me realize a few things:
(1) Sometimes a 'problem' can really be an opportunity
(2) I AM a wreath person!
(3) Cute wreaths are hard to find at Goodwill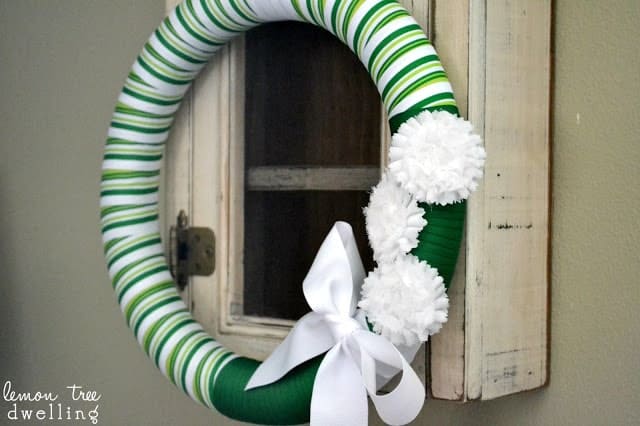 St. Patrick's Day Wreath
So……I have started making my own! To date, this is the third wreath I have made. And, if you ask me, it's the best!  I started with just a few simple supplies:
a styrofoam wreath
3 rolls coordinating ribbon
flower emellishments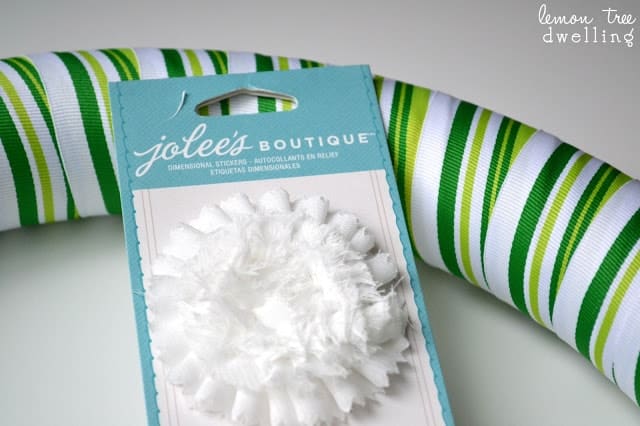 First, I wrapped the striped ribbon around the wreath form, securing the ends with clear packaging tape.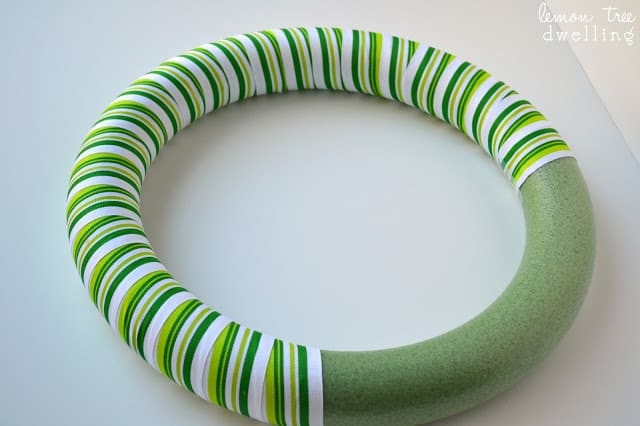 Second, I wrapped the green ribbon around the wreath form, slightly overlapping the striped ribbon and securing ends with hot glue or pins.
Third, using white ribbon, I wrapped it twice around the wreath and tied a large bow on the side.
Fourth, I added the flower embellishments (mine were adhesive, but hot glue or pins would work great!)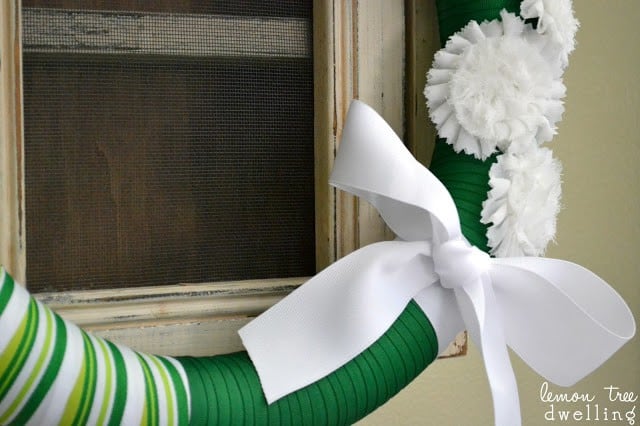 Fifth, I used matching white ribbon to tie a hanger around the top and voila! Easy 5 step wreath!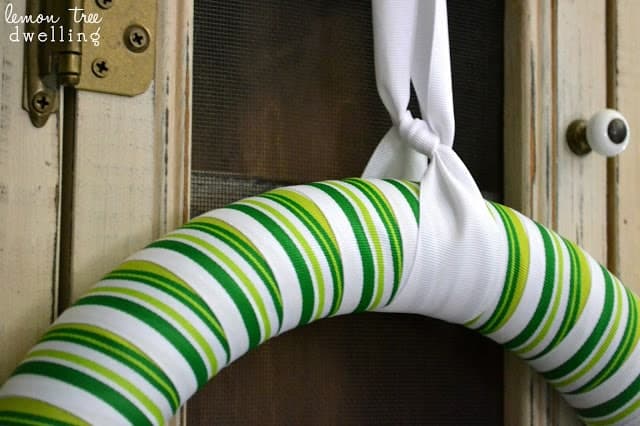 And….even though my love of wreaths started at the front door, it has worked its way into and around the house. This one is joining us in our family room for now….. doesn't it look right at home?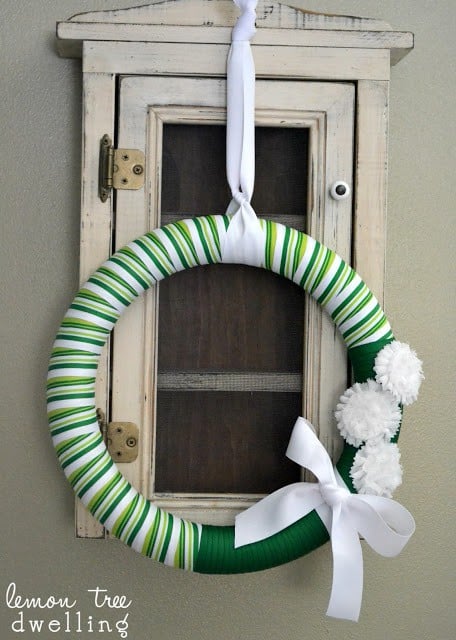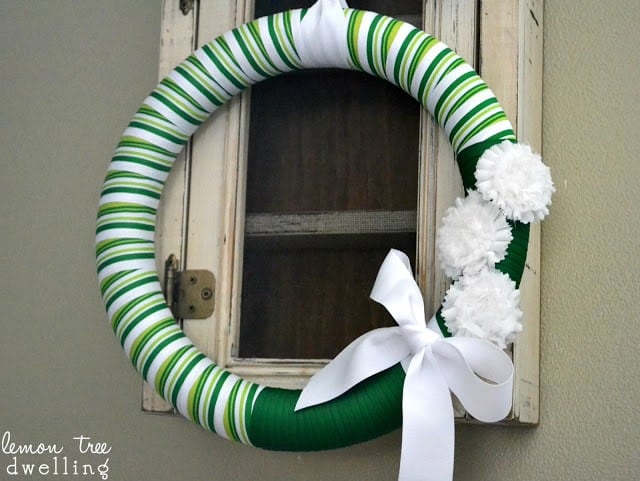 Looking for other holiday wreath ideas? Check out my Thankfulness Turkey Wreath!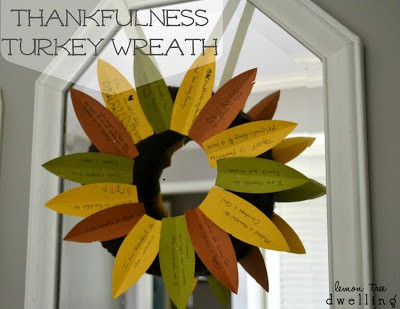 Be sure to follow me on Facebook for more great ideas!