This Spring Straws craft idea will brighten up your seasonal drinks! A quick DIY craft to make with the kids and a great way to countdown til Spring!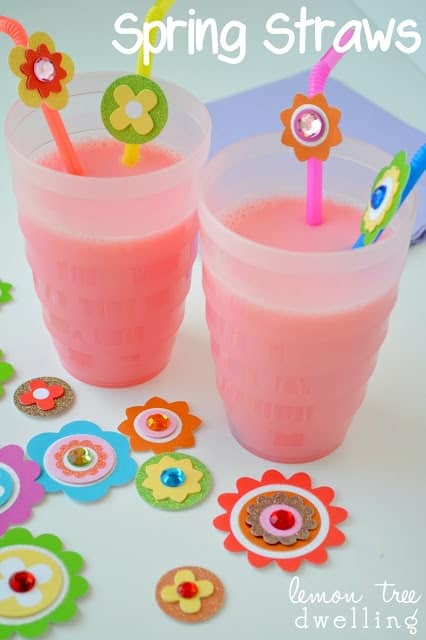 I'm trying to get into spring…..really, I am. It's just that it's not easy when you look out your front door and all you see is snow!! We're on week 37 of snow here (okay, not really….but it sure feels like it!) and I cannot believe that Easter is just 3 weeks away. I am definitely NOT in the spring spirit….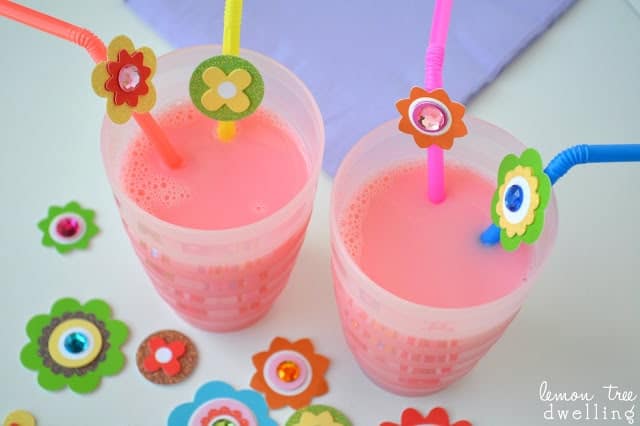 But I really do love spring! And not just for the warmer weather….but because I love what spring stands for. New beginnings. Perseverance. A fresh start. Spring is good for the soul 🙂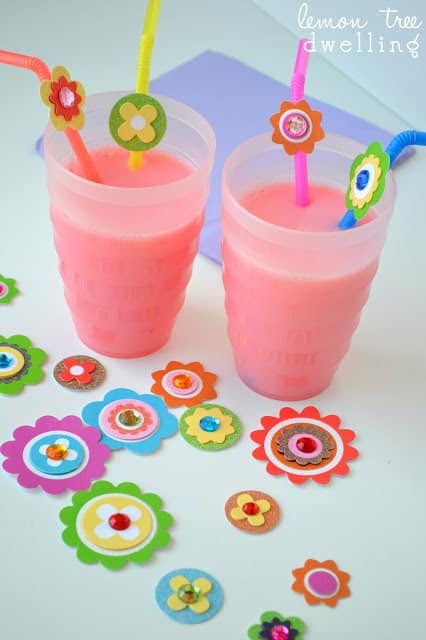 Spring Straws
So, to help me get into the spirit of spring, I decided I needed my own fresh start. It has been a long, cold winter and, as usual, we have been cooped up inside. And I have not been so much fun. My go-to answer lately has been "No" and my reason has been "Because." Here's a snippet:
"Mom, can I have a straw?"
"No."
"Why?"
"Because. You don't need one."
My poor kiddos. Clearly, straws are not going to make or break them. But they're also not going to make or break me! So why must I always stand in the way of their fun?? My new spring resolution is to add a little fun back into our lives. To become more of a "Yes" person….just because. 🙂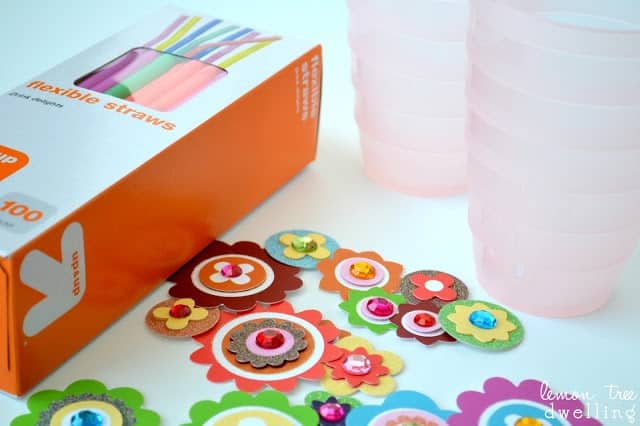 So I went to Target and picked up a box of new (fun) straws, some pretty plastic tumblers, and some scrapbooking embellishments. And then I got to work….if you can really call this work….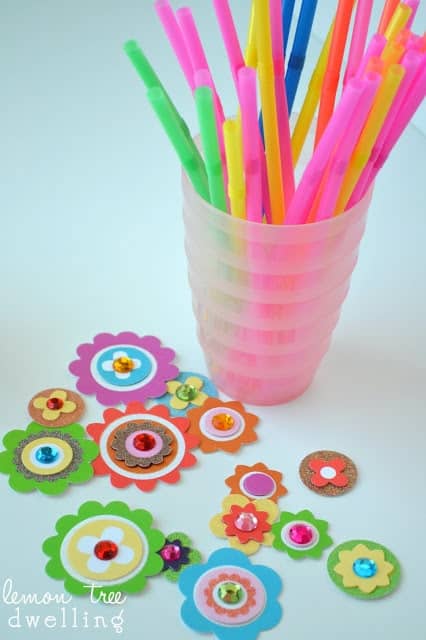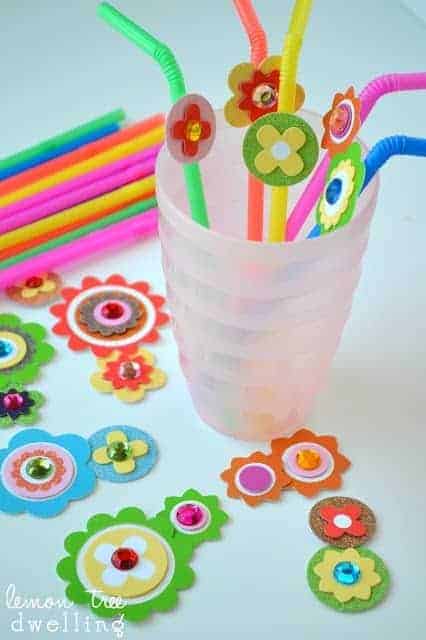 The embellishments were adhesive, so this was literally just a peel/stick effort. But I have to say…it was fun!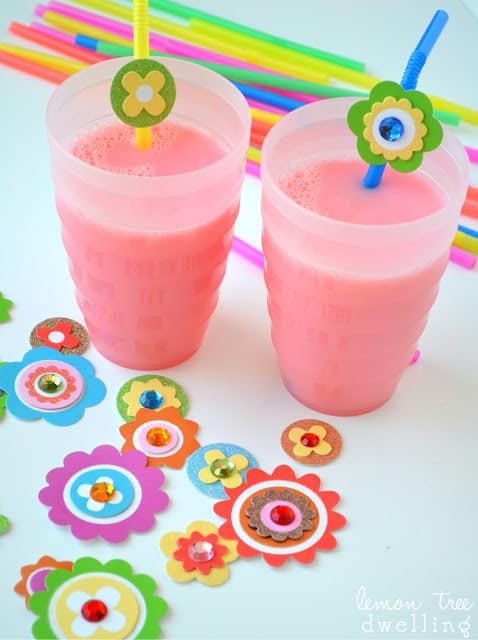 Even more fun? Being a fun mom for a change 🙂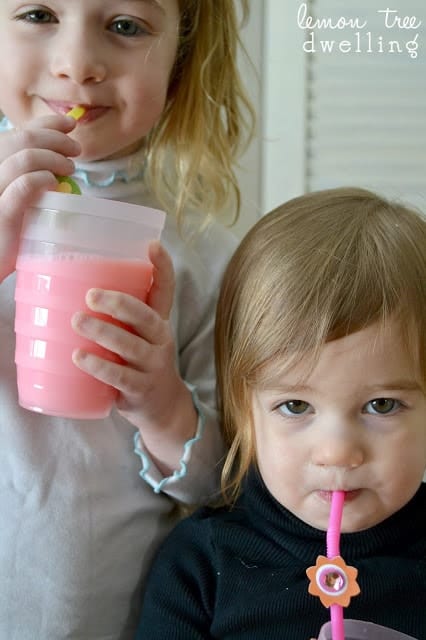 Oh, spring…..where have you been??
We've missed you!
Looking for more fun with kids (or straws?) Check out my
Straw Painting
!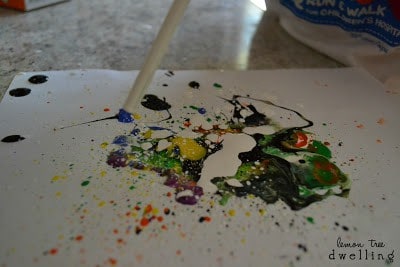 Be sure to follow me on
Facebook
for more great ideas!
Thanks for taking a peek inside my Lemon Tree Dwelling!
I hope you feel right at home 🙂
-Cathy