A spring basket wreath craft will shout the arrival of spring to anyone who visits your home. This easy DIY spring basket is a fun project for kids and adults to make.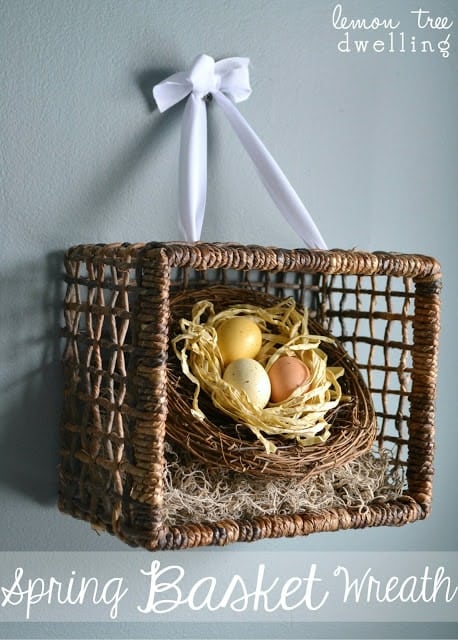 Is it just me….or is the closeness of St. Patrick's Day and Easter this year making you crazy!? I feel like I just finished making my St. Patrick's Day wreath….and now it's already time for Easter! What's a girl to do?? Take down my St. Patrick's Day decor before St. Patrick's Day? Or wait till the day after, and then quickly put up my Easter things? Or maybe just skip Easter, altogether? (Important questions, I know…) I haven't been able to decide….so if you come to my house right now you will find St. Patrick's Day and Easter decor sharing the same wall space…I guess we're going for a both/and approach. 🙂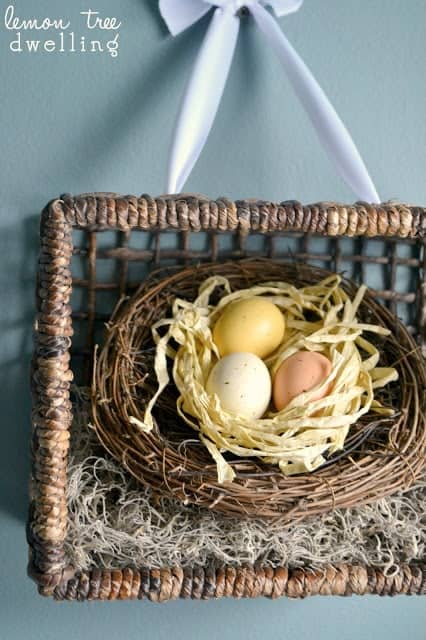 And since spring has been reluctant to make an appearance around here, I really wanted to bring a bit of nature into my Easter decor. (If we can't get it outside, we'll have to bring it inside!)
How to Make a Spring Basket Wreath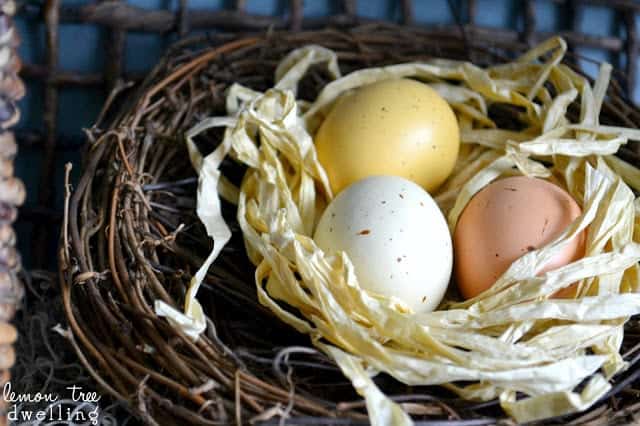 I started with this plain wicker basket that was sitting on a shelf in our family room. The color and texture reminded me of a birds' nest – the perfect starting point! I strung white grosgrain ribbon across the top and tied it in a simple bow. Then I hung it on the wall….and it stayed there, empty, for about a week. (Remember…spring inspiration is hard to come by right now!) But when I saw these beautiful birds' nests in the $1 section at Target, inspiration struck instantly and the plan for my basket wreath came together.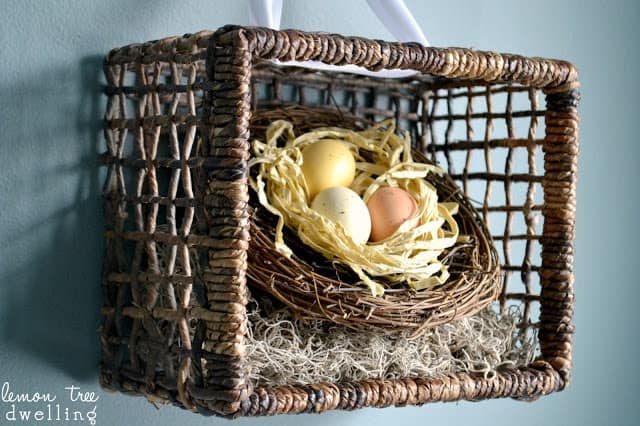 I spread some Spanish moss across the bottom of the hanging basket (yes, it did make a mess while I was spreading it out, but it hasn't made one since!) Then I just propped the birds' nest up on the moss and…voila! Instant spring wreath.
Charming, isn't it?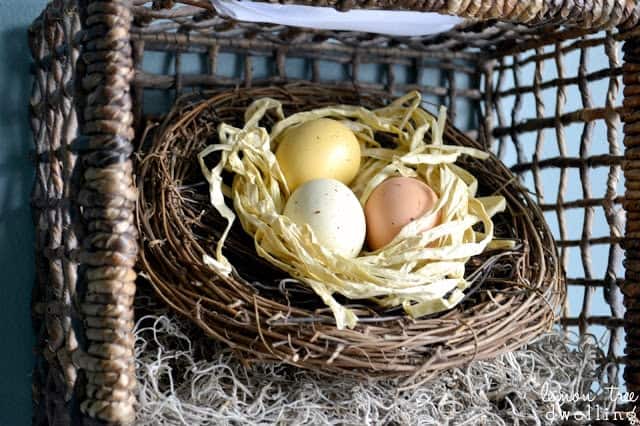 Here's what you need to make your own spring basket hanging wall art:
Small rectangular wicker basket
Wide grosgrain ribbon – approx. 2 ft.
Spanish moss
Small birds' nest – I found mine in the Target $1 section complete with eggs, but Michael's or any craft store would have them at this time of year. OR, you could paint wooden eggs.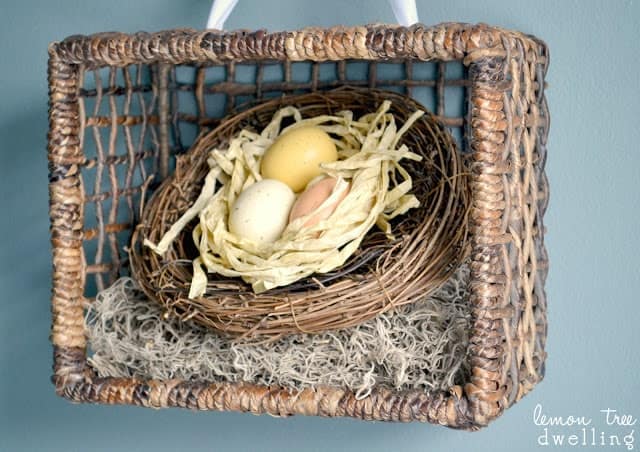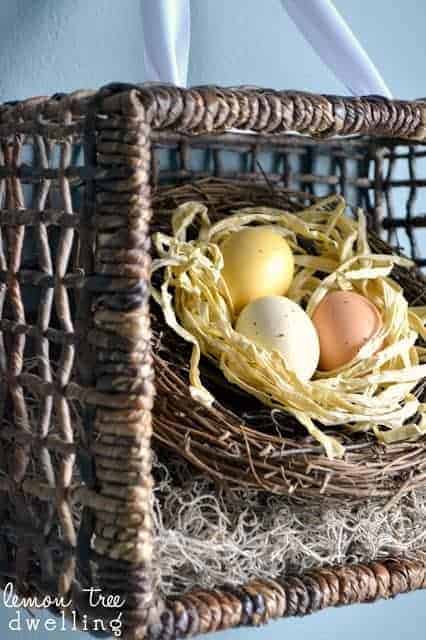 Thanks for taking a peek inside my Lemon Tree Dwelling!
I hope you feel right at home 🙂
-Cathy
More Spring Craft Ideas: