Just three simple materials is all you need to make these Spooky Spider Plates – the perfect finishing touch to your Halloween festivities!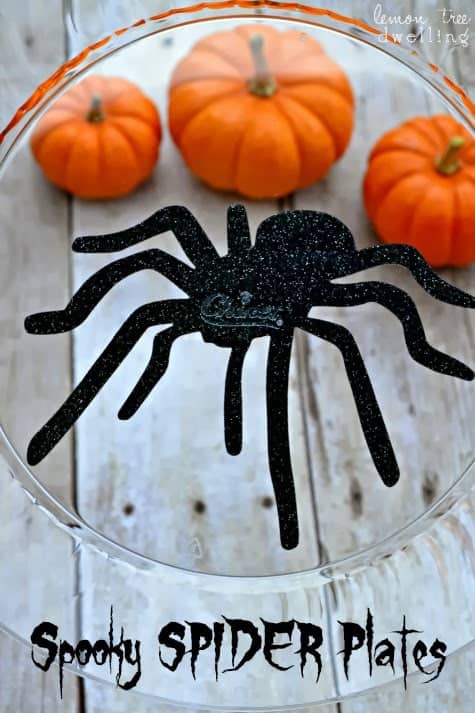 When it comes to being organized, I most definitely am NOT. And the truth is….I never have been! In high school my backpack was a mess of papers, books, and gum wrappers. In college I used to come home, exhausted, and fall asleep on TOP of the disaster that was my bed….(and the rest of my dorm room!) And my friends will still remind me of my attitude toward bills post-college….which was complete AVOIDANCE. Needless to say, organization has never been my strong suit.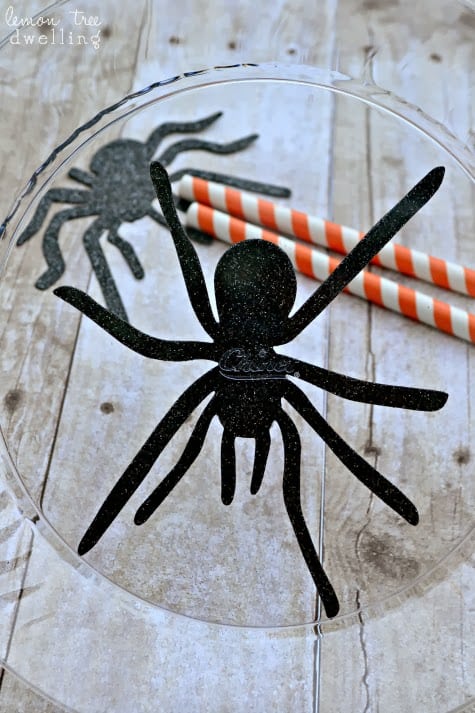 These days, I try to keep my house relatively clean (no small feat with 3 kids)….but anyone who knows me knows that I have piles and stashes of things that I will never really deal with. At least not anytime soon! From time to time it really bothers me…..but for the most part, I've resigned myself to the fact that this is just me. Well, yesterday I had a moment where it REALLY bothered me. Because I realized that my lack of organization doesn't just create piles of papers….it creates chaos in all areas of my life! Including my craft supplies.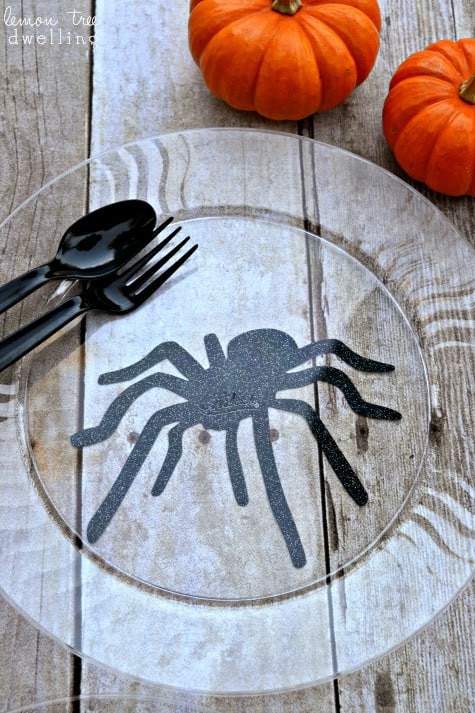 So….these Spooky Spider Plates….which actually took less than ten minutes to make once I had all the supplies….ended up taking me more like 45! Because of all the time I spent searching for the spray adhesive I knew I had, but couldn't find. I looked multiple times in FOUR different places….yes, FOUR….and eventually found it underneath a pile of papers (ha!) in the first place I had looked. Anyway….they shouldn't take you more than 5 or 10 minutes. Unless, of course, you're anything like me!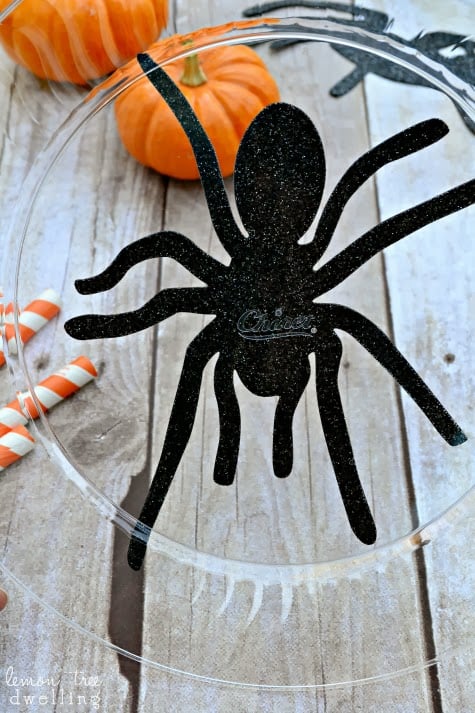 Materials Needed:
clear plastic plates (I used Chinet)

spider silhouettes (I used Martha Stewart Crafts 10 pc. glittered spiders from Jo-Ann's.)

spray adhesive (I used Elmer's Craft Bond)
 
1. Lay out newspaper; spray top side of spider silhouette with spray adhesive. *Be sure plates are clear of the spray zone!
2. Quickly place spider, sticky side up, to the bottom of the clear plates (underneath).
3. Hold for a few seconds to secure.
4. Turn plates over. They are ready to use!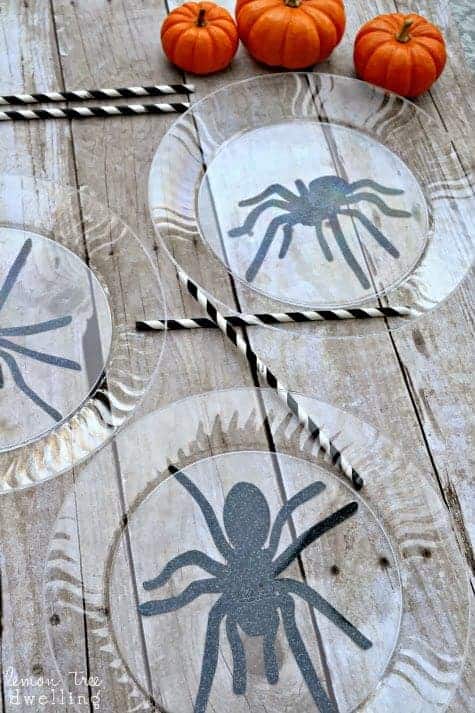 Enjoy!
Looking for another quick and easy decorative plate idea? Check out these holiday plates!