You know all those things you said you NEVER would become? Like a driver of a minivan, a coupon fanatic, a person who wears sweat pants everywhere, a soccer mom…? Well, it has recently come to my attention that I AM a soccer mom. In every sense of the word! I spend my Saturdays on the soccer field, I am constantly searching for a missing cleat or shin guard, I'm married to the soccer coach… and soccer is the only sport my kids play!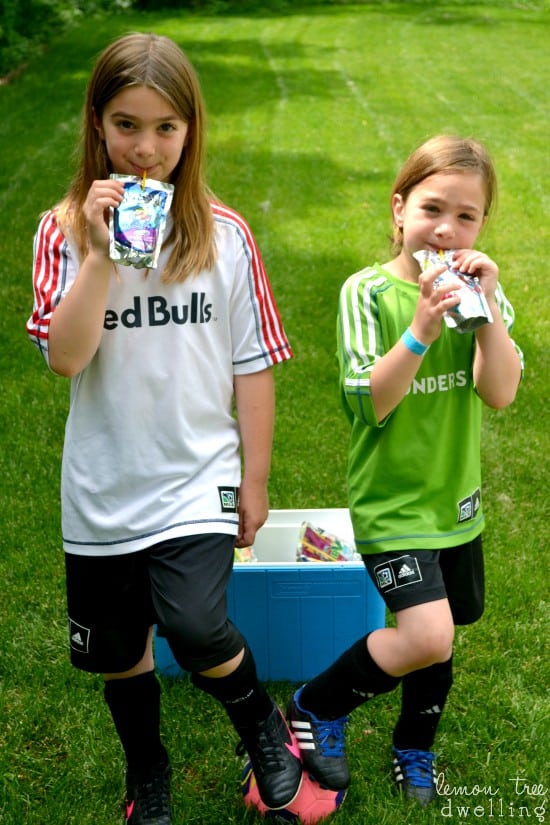 To be totally honest, I'm not really sure it's the right sport for either of them. They claim they like it, and have definitely grown in their aggressiveness and skills over the past year… but I sometimes find myself wondering if it's the game or the post-game snack they look forward to more! And I'm guessing my kids aren't the only ones. Since the snacks are such an important part of the game, I always try to choose something that's not only appealing to them, but also appealing to me as a (soccer) mom! In other words… something that's good for them!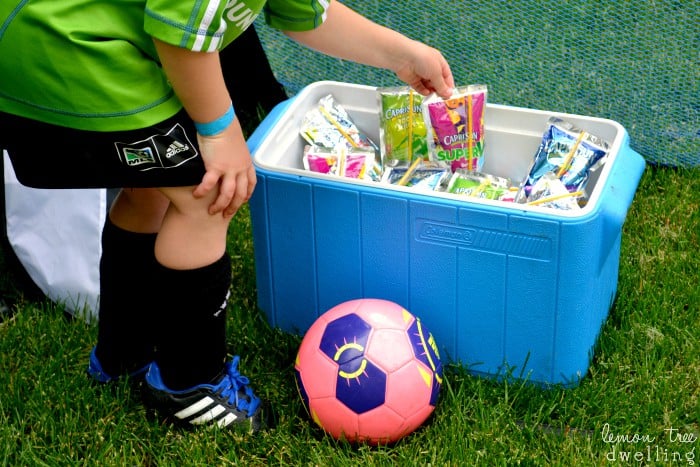 Capri Sun Juice Drinks has always been one of our family's favorites, so it's an easy choice when it's our turn to bring a snack for soccer! My kids love the iconic pouch, and as a mom, I love the fact that the Capri Sun 100% Juice products has no artificial colors, flavors, or preservatives. But that's not all I appreciate about Capri Sun… in fact, the more I learn about the company as a whole, the more I love it!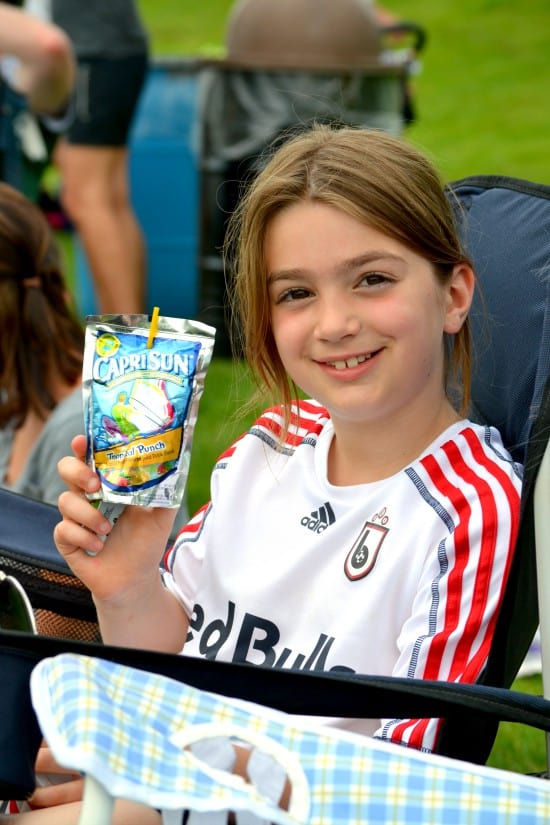 Like the fact that, since 2008, more than 200 million Capri Sun pouches have been collected through Capri Sun's relationship with TerraCycle and upcycled them into durable goods. Or the fact that, in 2012 Capri Sun invested in creating a new box for Capri Sun pouches, which resulted in a 30 million pound reduction in packaging in just one year. Or the simple fact that Capri Sun listens to their consumers – proof of which lies in their new clear-bottomed pouches, an important innovation that was requested by consumers in order to allow easy quality checks on pouches that may have been punctured or leaking.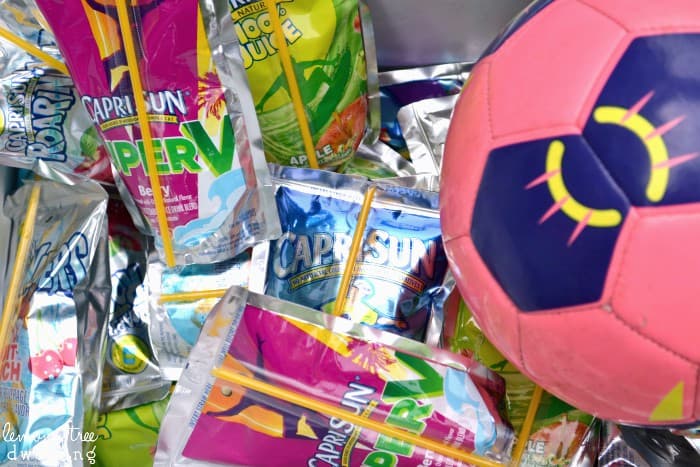 Most importantly, we love our Capri Sun Juice Drink because it tastes great! I typically buy the 100% juice variety, but my kids like them all – the original Capri Sun Juice Drink, Capri Sun Roarin' Waters Flavored Water Beverage, and Capri Sun Super V Fruit and Vegetable Juice Drink. Best of all, they all have their own benefits! For instance, Capri Sun Original Juice Drink has 25% less sugar than leading regular juice drinks.* Capri Sun Roarin' Waters is low in calories. Capri Sun Super V Fruit & Vegetable Juice Drink provides one combined full serving of fruit and vegetables** and is a good source of vitamins A, C & E. And Capri Sun 100% Juice provides one full serving of fruit and is 100% juice***.
To find out more about the different varieties and the company as a whole, check out the Capri Sun website and Facebook page!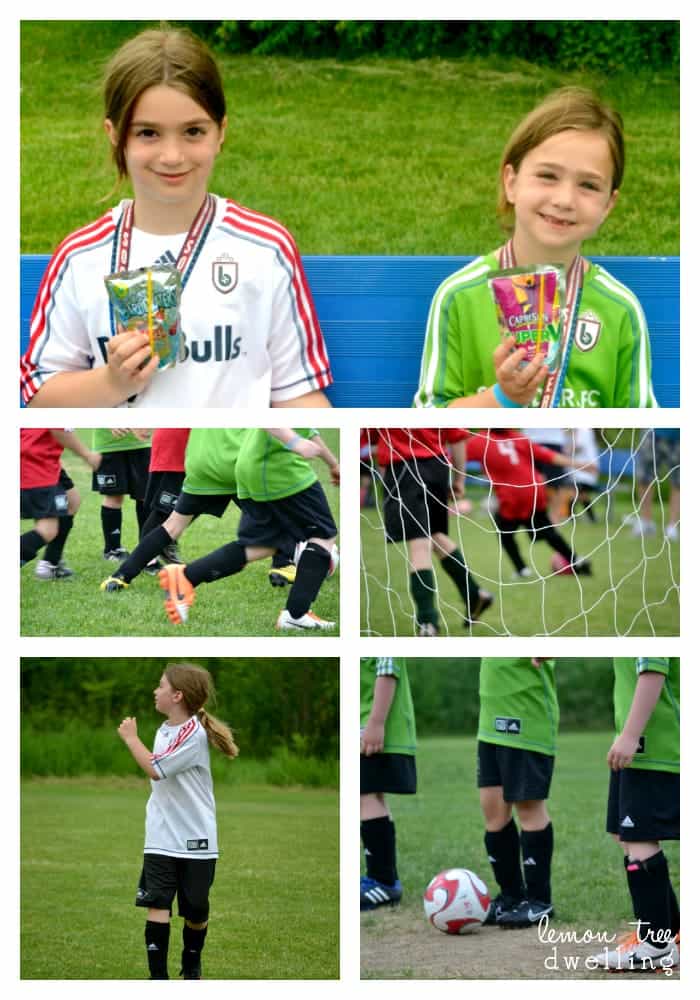 Another thing I recently learned about Capri Sun Roarin' Waters? It's an official sponsor of Major League Soccer! Who knew?? And, for the second year, Capri Sun is giving kids the ultimate sip of liquid swagger by inviting kids to take on Pro Athletes and win! This year, Capri Sun leveraged the excitement of their MLS sponsorship by gathering together a team of soccer Pros. These guys are some of the best in the league. BUT, when it comes to playing kids in the way kids play… these Pros don't stand a chance.
The Kids vs Pros MLS Soccer Showdown Instant Win Game will send 4 kids, their friends, and families to sunny Orlando, FL, to take on MLS Pros in a live event. At the event, kids will truly stand out by competing in soccer-themed contests where being kid-sized gives them an amusing advantage over the Pros. Plus, there are 1,000s of instant win soccer prizes for daily chances to win! The game started on July 28, 2014 and details can be found on specially marked packages of Capri Sun! For more information, visit the Capri Sun website by clicking here. NO PURCHASE NECESSARY.  MANY WILL ENTER, ONLY FOUR WILL WIN A GRAND PRIZE. Open to residents of the 50 United States and D.C., 6-17 years of age. Game starts 7/28/14 and ends 11/30/14.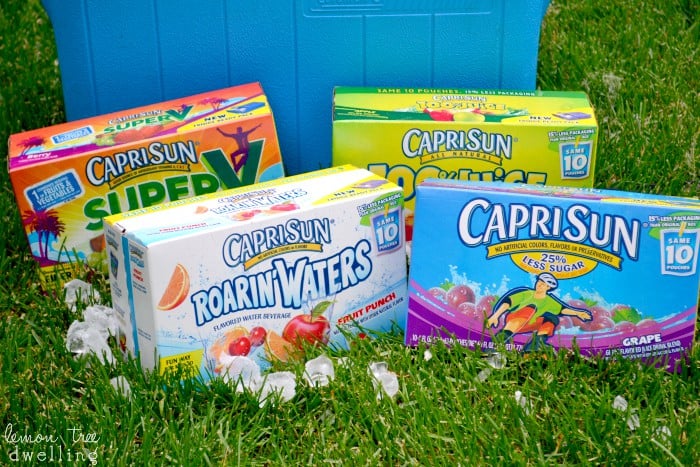 At the end of the day, it doesn't really matter if it's the game or the snacks they're after. What matters is that they're outside, having fun, getting exercise, playing with friends, and learning teamwork, all while enjoying a delicious Capri Sun Juice Drink. It's something this soccer mom can feel good about… and so can you!!
What sports does your family play?

      *This product has 16g sugars; leading regular juice drinks have 22g sugars per 6 fl oz serving. **Each pouch provides 1/2 c. fruit and vegetable juice, which is one combined serving of fruit and vegetables according to the U.S. Dietary Guidelines (3/4 from fruit juice and 1/4 from vegetable juice). Be sure to make most of your fruits and vegetables whole fruits and vegetables. ***Each pouch provides 3/4 c. fruit juice, which is 1 1/2 servings of fruit according to the U.S. Dietary Guidelines. As part of a well-balanced diet, eat a variety of fruit every day and be sure to make most of your fruits whole fruit.