Scented Play-Doh is a quick and simple craft to make with your kids. This scented play-doh will fill your home with the smells of the holidays and keep your kids busy for hours!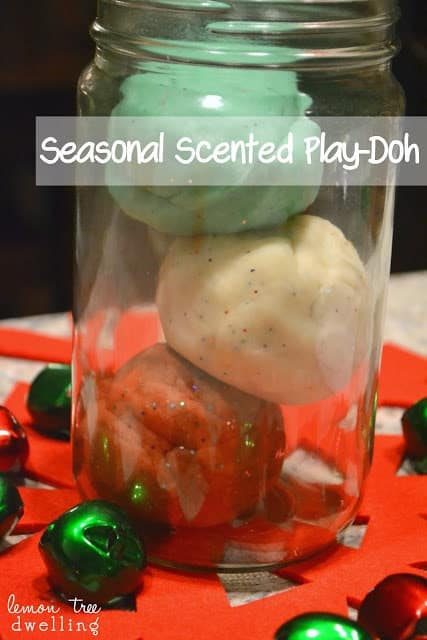 Today is the last day of school before Christmas break…and you know what that means…time to search the depths of our creative genius and find ways to occupy the kiddos during their week off!!  I am usually one to let the kiddos figure things out for themselves, but yesterday's unexpected day off was a reminder to me of just how quickly kids become bored… and just how nice it can be to have some tricks up your sleeve!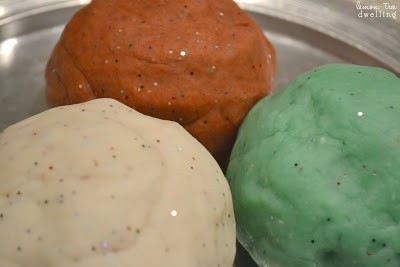 Scented Play-Doh
I ran across this idea of making scented play-doh at Greta's preschool, where the lovely teachers are all about getting down and dirty and letting the kids have fun (in spite of the mess!) I immediately knew it would be a hit at our house… And when I mentioned it to Ellia yesterday, she gave me one of these: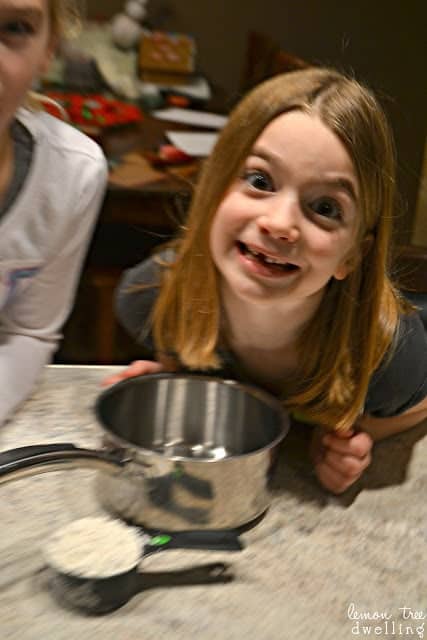 Yep, definitely a hit….
I found an online recipe for play-doh and adapted it slightly. Here is my variation:
Seasonal Scented Play-Doh
1 c Flour
1 c Water
1/4 c Salt
1 Tbsp. Vegetable Oil
2 tsp Cream of Tarter
Food Coloring (we used red & green) 2-3 Tbsp. Peppermint Extract
2-3 Tbsp. Clear Vanilla Extract
2-3 Tbsp. Cinnamon – (*note: the cinnamon-scented play-doh has a limited shelf life 🙂
    (*the amount you use will determine the strength of the scent)
Glitter – the more, the better
1. Pour all the ingedients into a medium saucepan (choose one scent per batch).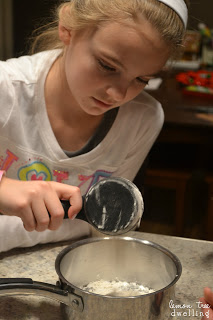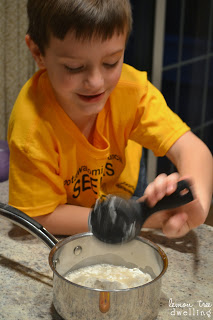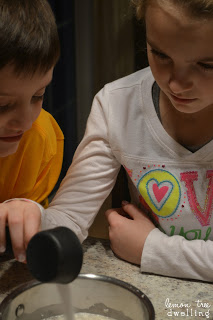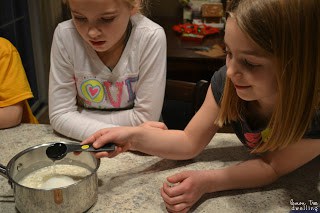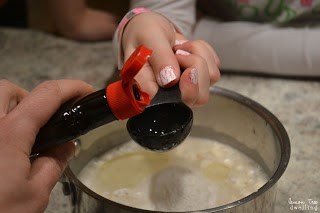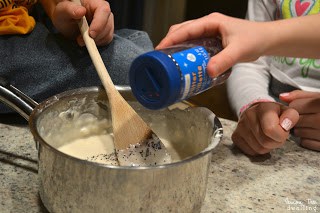 2. Stir the mixture until smooth.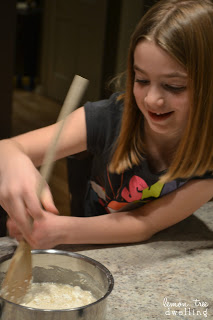 3. Heat over medium heat, stirring constantly. The mixture will start to thicken after a few minutes – just keep stirring!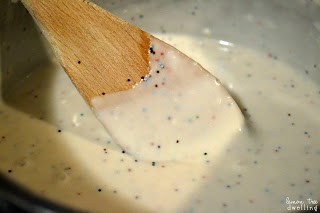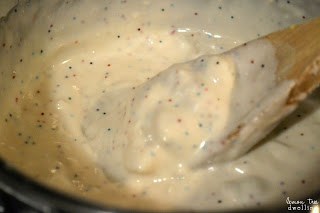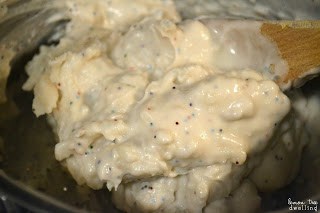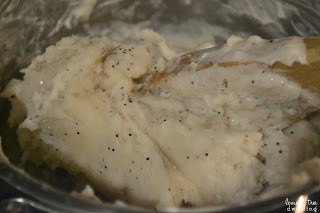 4. Once the mixture has formed a solid clump resembling play-doh, remove from heat and knead by hand. My hands still smell like vanilla…… mmmmmmm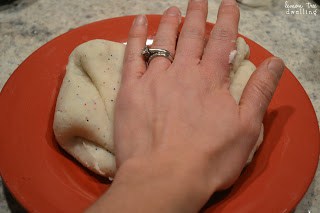 5. Give the kiddos the job of cleaning out the pan. (They could not have been more excited with this task…seriously…)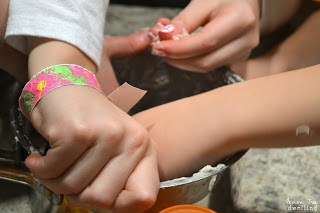 6. Give each kid some play-doh and set them loose!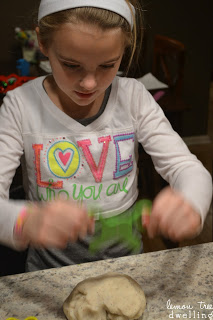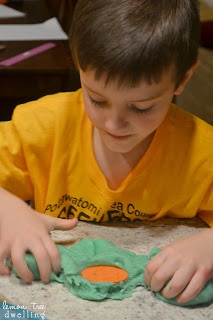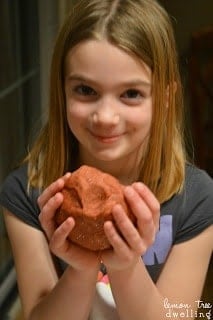 7. Once the play-doh is completely cool, package in ziploc bags or small containers.
8. Pat yourself on the back and breathe a sigh of relief….this will keep them busy for at least 20 minutes. Uh oh – time for some more ideas….!  🙂
Happy Christmas Break!!
You and the kids will love this Sparkling Mint Lemonade. Goes perfect with Play-doh making!
Be sure to follow us on Facebook!