Brie cheese, pumpkin butter & pecans, wrapped in puff pastry and baked to ooey gooey perfection!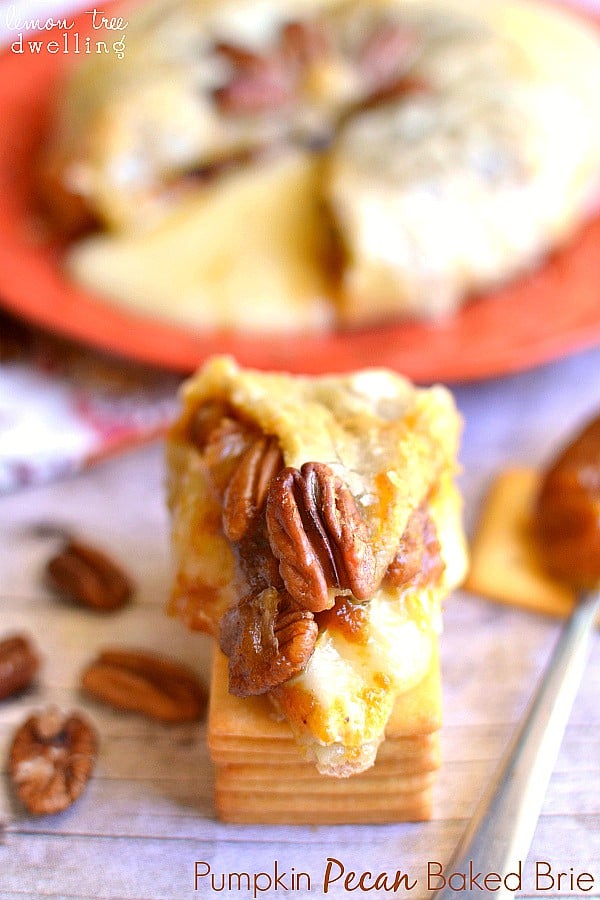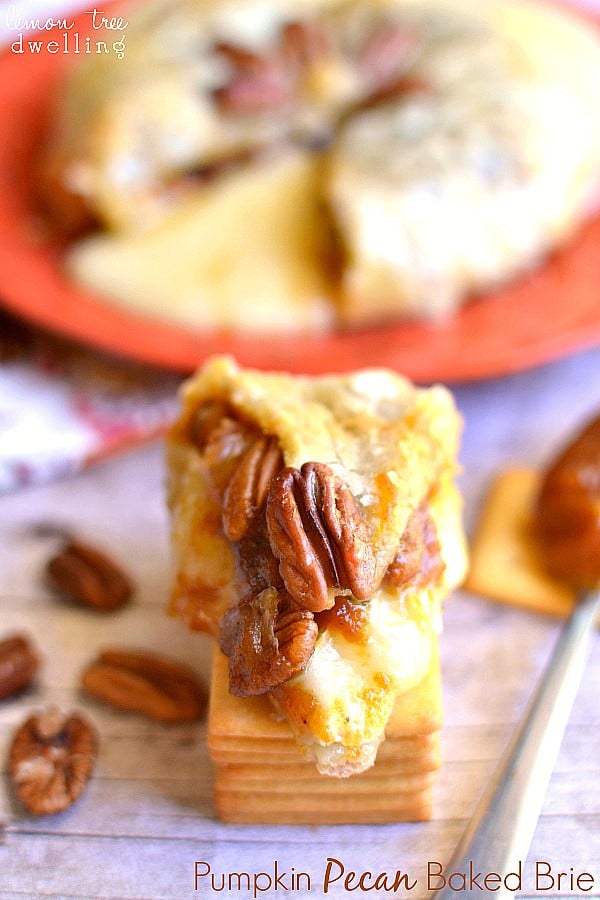 Good morning, friends! Welcome back to my Lemon Tree Dwelling! As you may have noticed, things have been a bit quiet around here lately. I wish I had some great explanation or exciting news to share…..but the reality is just that life after Myla is getting the best of me! It seems that, at any given time, at least one of the kids is asking me a question, telling me a story, crying, whining, needing to be fed, waiting to be picked up, asking for help with homework, or looking for a playmate…..and somehow, in the midst of all that, getting a blog post done feels nearly impossible!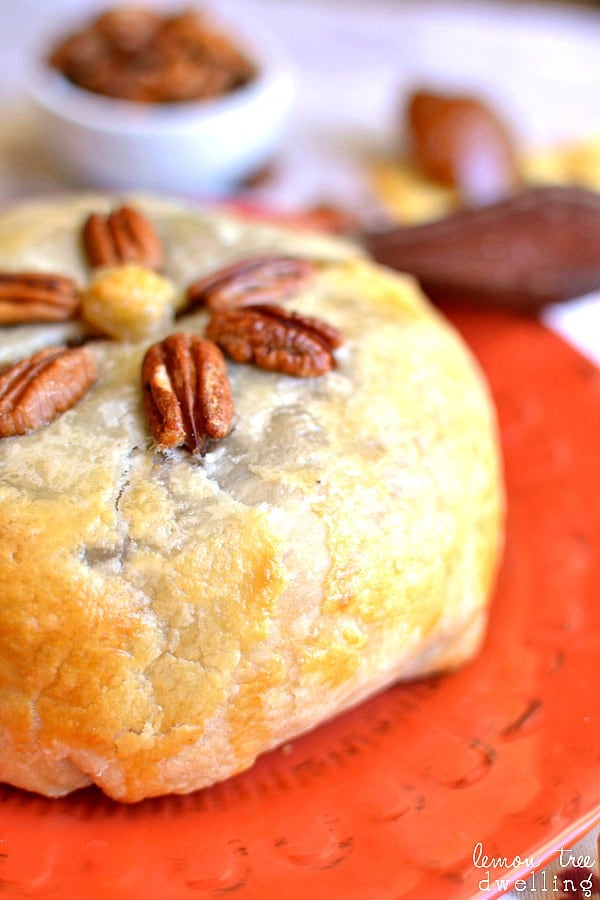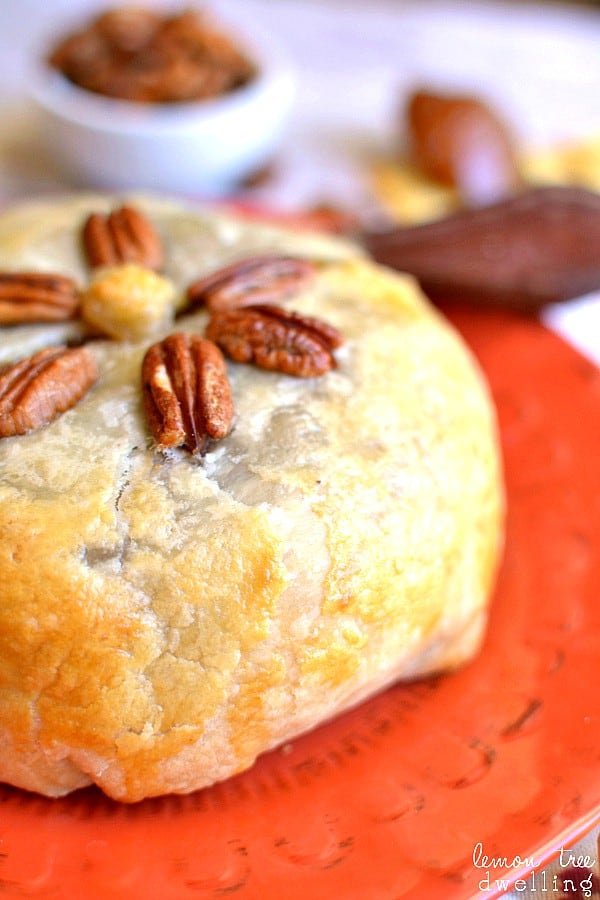 I am trying to be okay with it….really, I am. I am trying to embrace this time when my kids are small and need so much from me….but it's hard! I like to get things done, to create, to accomplish. I thrive on having super productive days…..and it's no secret that getting an 8 year old and a 6 year old off to school, and then staying home with a 3 year old and a 4 month old is NOT conducive to being productive. At least not in the ways I might have in mind.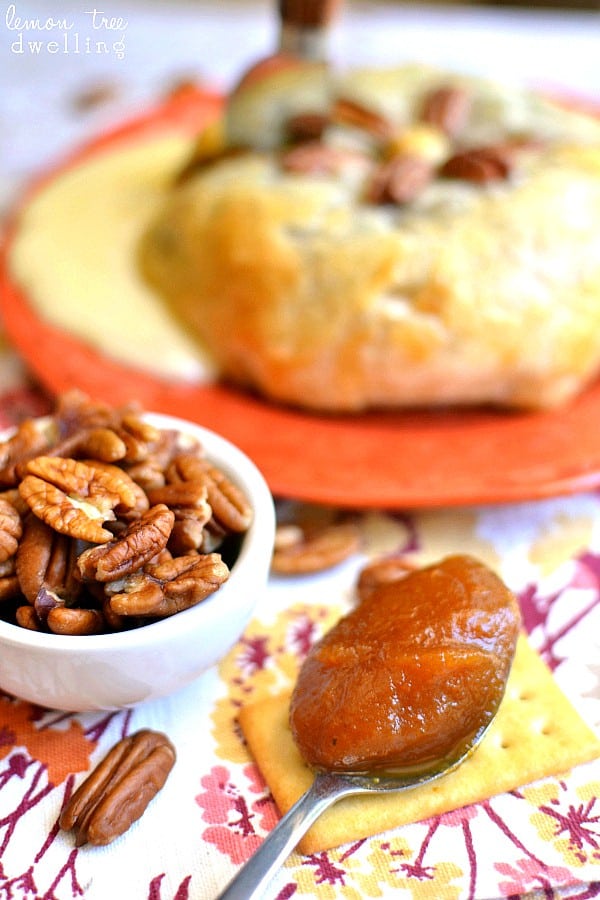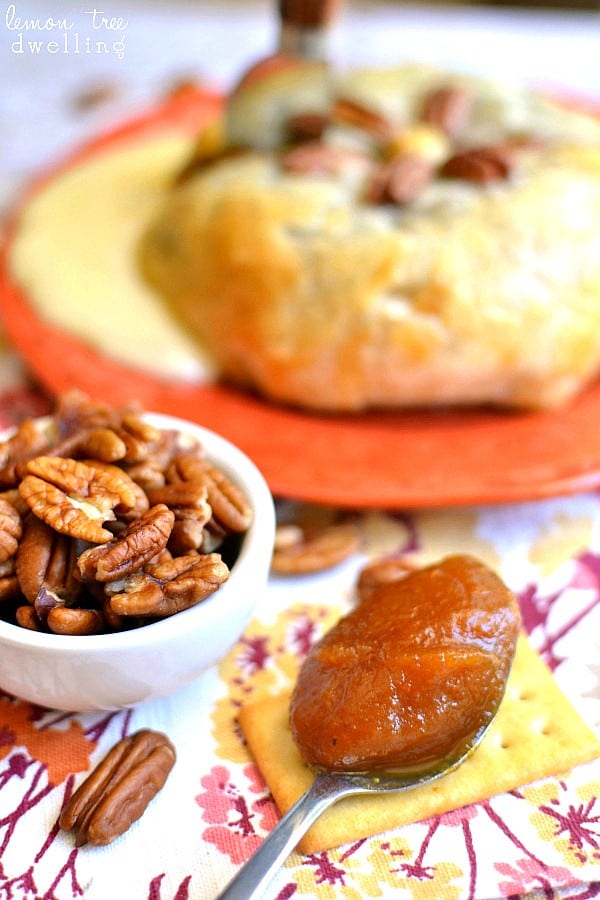 Before I start to sound way to whiney for my own good….let me just say that I'm doing my best to keep up with it all…..but for now, you can probably expect things to stay a little bit quiet around here. I promise to share delicious new recipes with you when I can, and you promise to be patient with me in the mean time. Deal?!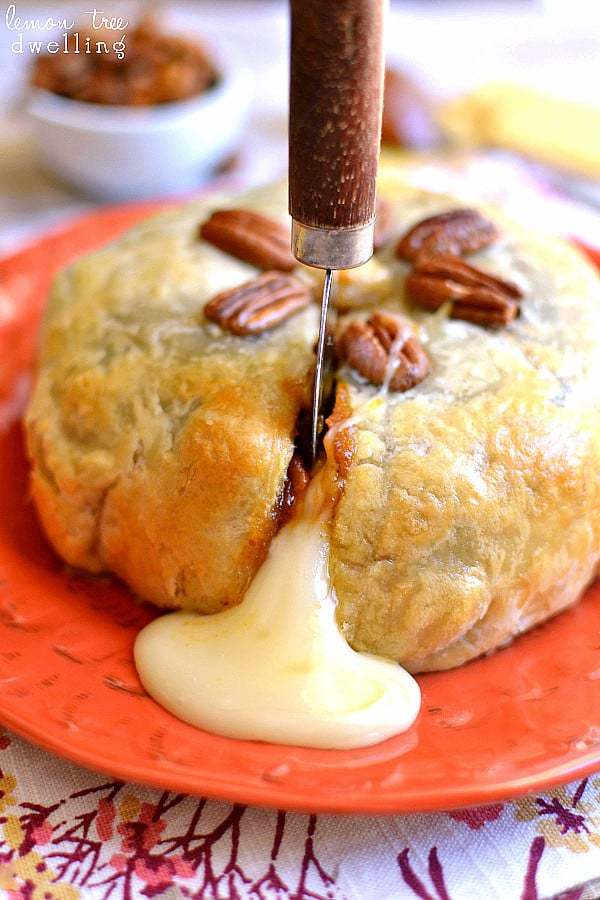 Ok. Now that I got that off my chest, let's talk about this brie. I'm a huge fan of brie….especially when it's baked. And I've had a few different versions of it, but none as delicious as this Pumpkin Pecan Baked Brie!! There's something about the buttery cheese paired with the sweetly spiced pumpkin butter that is absolutely TO DIE FOR! And no need to find pumpkin butter in stores…you can make my easy Homemade Pumpkin Butter in just 20 minutes! Top it with crunchy pecans and wrap it in pastry dough, and you'll forget all about how long you had to wait for the recipe…..or how long you might have to wait for another one…..!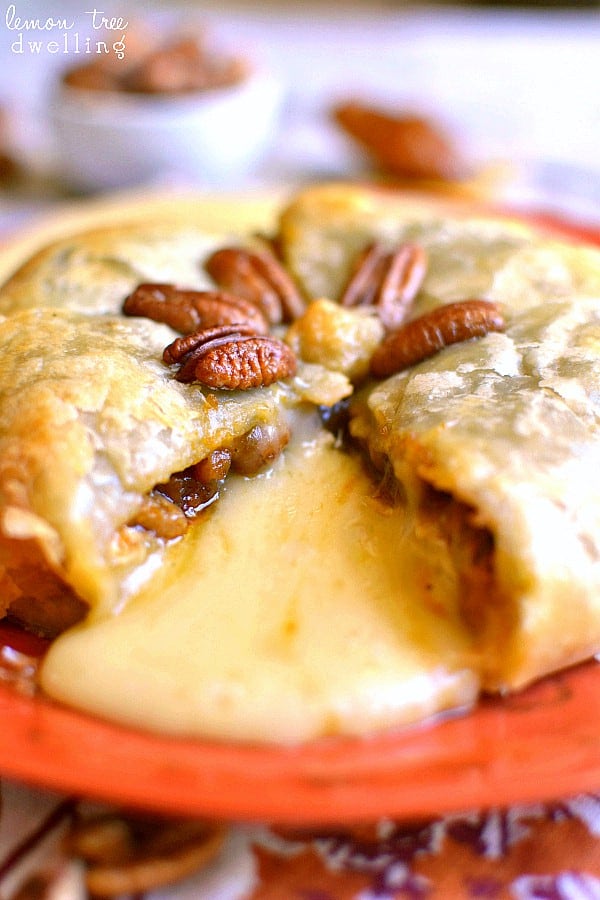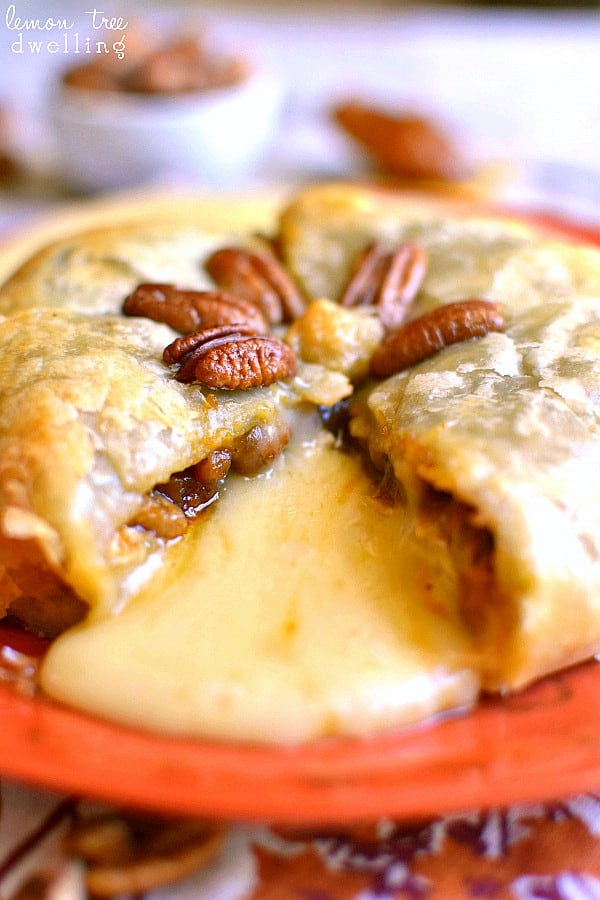 Happy Fall…..Enjoy!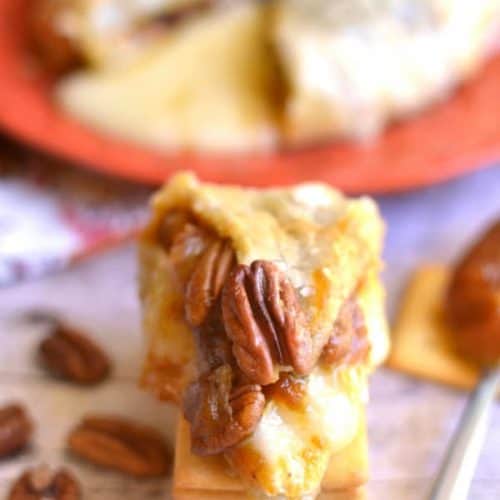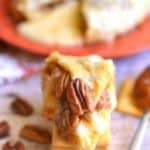 Pumpkin Pecan Baked Brie
Ingredients
1

sheet puff pastry dough

1

8 oz. round brie cheese

1/2

c.

pumpkin butter

I used my Homemade Pumpkin Butter

1/4

c.

pecans

1

egg

1

Tbsp.

water
Instructions
Thaw puff pastry dough and roll gently to smooth out seams.

Place pecans in center of dough; top with pumpkin butter.

Place cheese on top of pecans and pumpkin butter; wrap dough around the cheese and pinch seams to seal.

Whisk egg and water and use a pastry brush to brush both sides completely.

Gently place seam-side down on baking sheet lined with parchment paper.

Decorate the top with additional pecans and/or dough.

Bake at 400 degrees for 25 minutes or until golden brown.