A simple garland of hearts can give your home a festive touch for Valentine's Day. This DIY holiday decor is the perfect Valentine's Day craft for kids and adults to make together!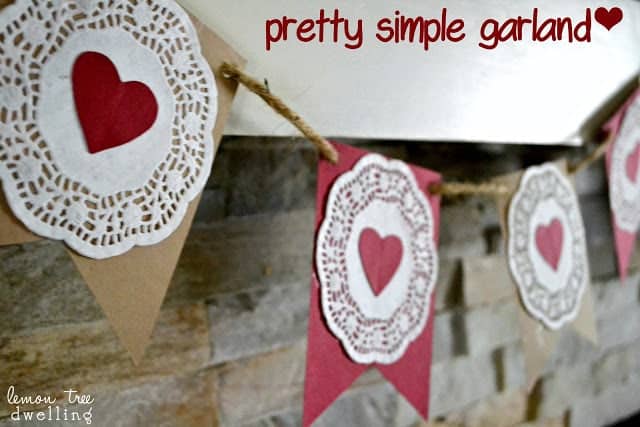 I never used to think much of Valentine's Day. I never used to decorate much for it or celebrate it much more than a romantic dinner out with Jorden. But now that's all changed. And not just because of blogging, but also because, as my kids get older, it's more and more fun to get ready for holidays! They are interested in how I decorate and how they can help me, how we celebrate and who we invite. They care about eating fun foods and having fun parties and, maybe most importantly, they love having something to look forward to. Since Valentine's Day is all about LOVE, the kids can really get into it. And so I decided to get my Valentine's decorations up early this year. (I find that the decorations help us get in the spirit of the season…)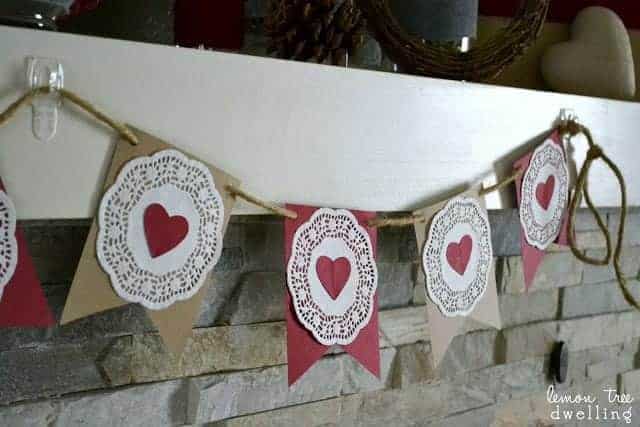 I started with my living room vignette and worked my way out to the mantel in the family room. Have I mentioned how much I love having a mantel?? I've decorated it for Thanksgiving, Christmas, and now Valentine's Day… Jorden says he can't even remember what our "normal" decorations look like! That's okay – they're not nearly as fun as all this holiday decor 🙂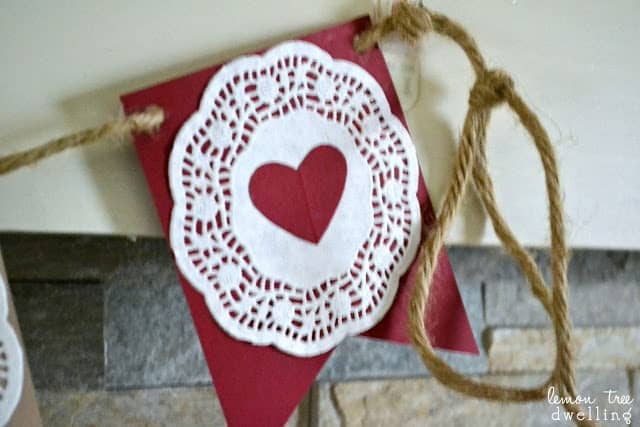 I was inspired by the neutral colors in our new fireplace and wanted to incorporate simple, natural materials into the design. It took some time, but eventually I got it just right… except…. something was missing!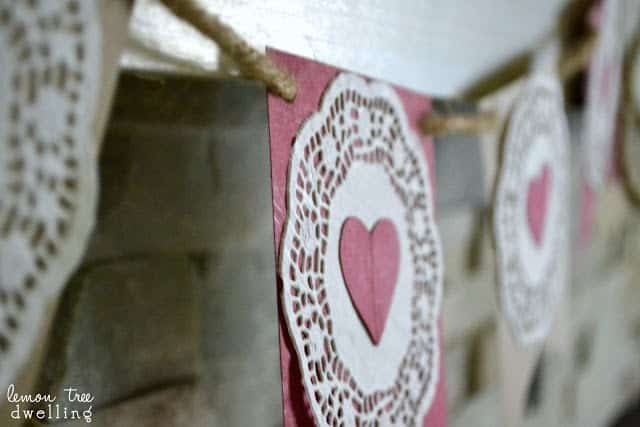 I've never made garland before, but I love the way it completes a look. So I rummaged through my art supplies and found these simple materials: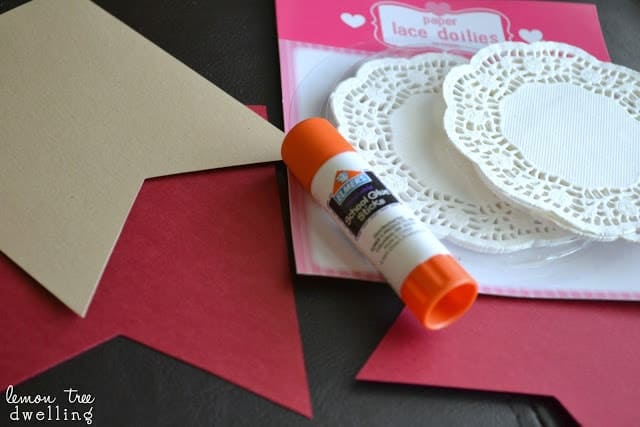 The paper didn't come pre-cut, but I just cut a wide triangle out of small pieces of card stock and glued a small doily (Target $1 section) onto each one. I used the same red card stock for the hearts.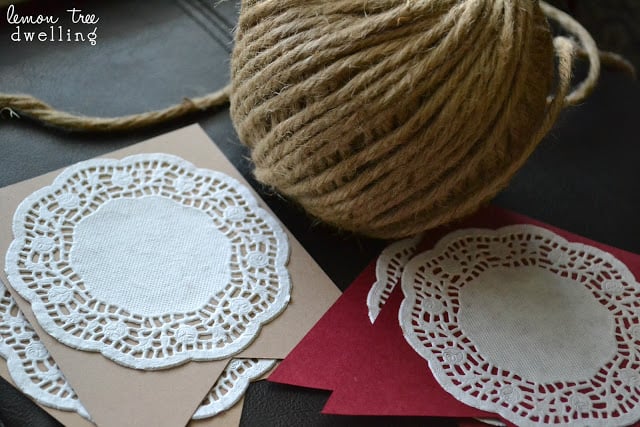 I punched 2 holes at the top of each piece and strung them together with heavy twine.
They are the perfect finishing touch for the mantel! Pretty. Simple. Pretty Simple.