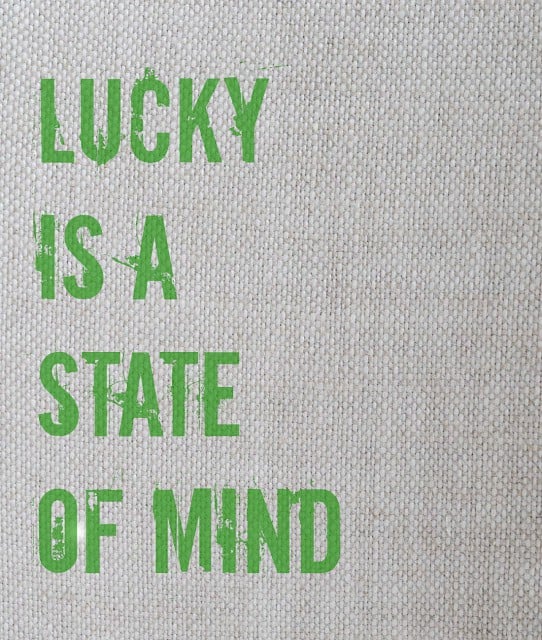 Have I mentioned my hellish week? Yeah, I thought so. (If you really want, you can read all about it here.) It's been a doozy. But at the end of it, you know how I feel…? Lucky.

Lucky that the week is over (haha)… But in a real way, just plain lucky! Lucky to have such a supportive husband who is willing and able to work through life's challenges with me (and, by the way, is also an excellent gift-giver…) Lucky to have kids who are happy and healthy (Nora seems to be on the upswing after a bad cough and a rough week…) Lucky to have received some good news (following some hard news) from a dear friend… Lucky to have people in my life who are willing to call me out on difficult things (this was a big part of last week too…) and in the process help me grow as a person… just plain lucky!
With St. Patrick's Day right around the corner, I've been thinking a lot about luck. I've been thinking about how lucky I am. I've been thinking that we are all lucky in ways we don't even realize.
I've been thinking that, more than anything, lucky is a state of mind. What about you? What do you think about luck?
…A little something to ponder….  🙂
Looking for another something to ponder? Check out my Love Wish!