Jingle bell napkin rings will add a festive touch onto your holiday table. This do it yourself holiday home decor idea is incredibly easy to make!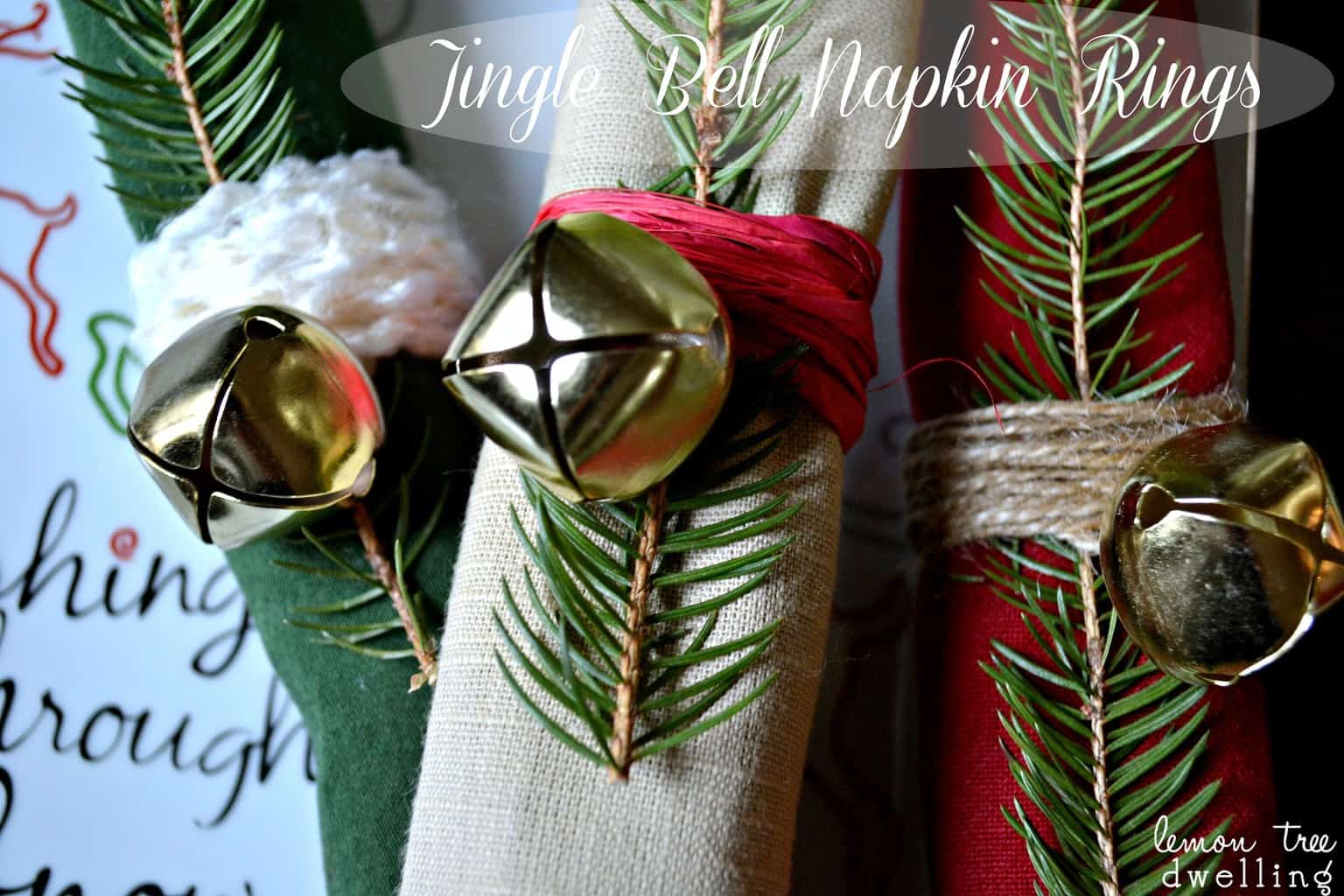 I'm cooking up a dinner party. Which makes me laugh, because we've hosted two family parties in the past three weeks, and I'm pretty sure the laaaast thing Jorden will agree to is another holiday party. But who asked him, anyway?  🙂 My friend Lisa once told me that, although it was clear I enjoyed being a mom, in another life she could easily have seen me as a childless dinner party hostess – that's how much I love to throw a good party!
I've already figured out the menu, and the signature drink, and I've been working on the holiday decor for a few weeks now. I know…easy at this time of year… But there's something about the table settings that has me really excited.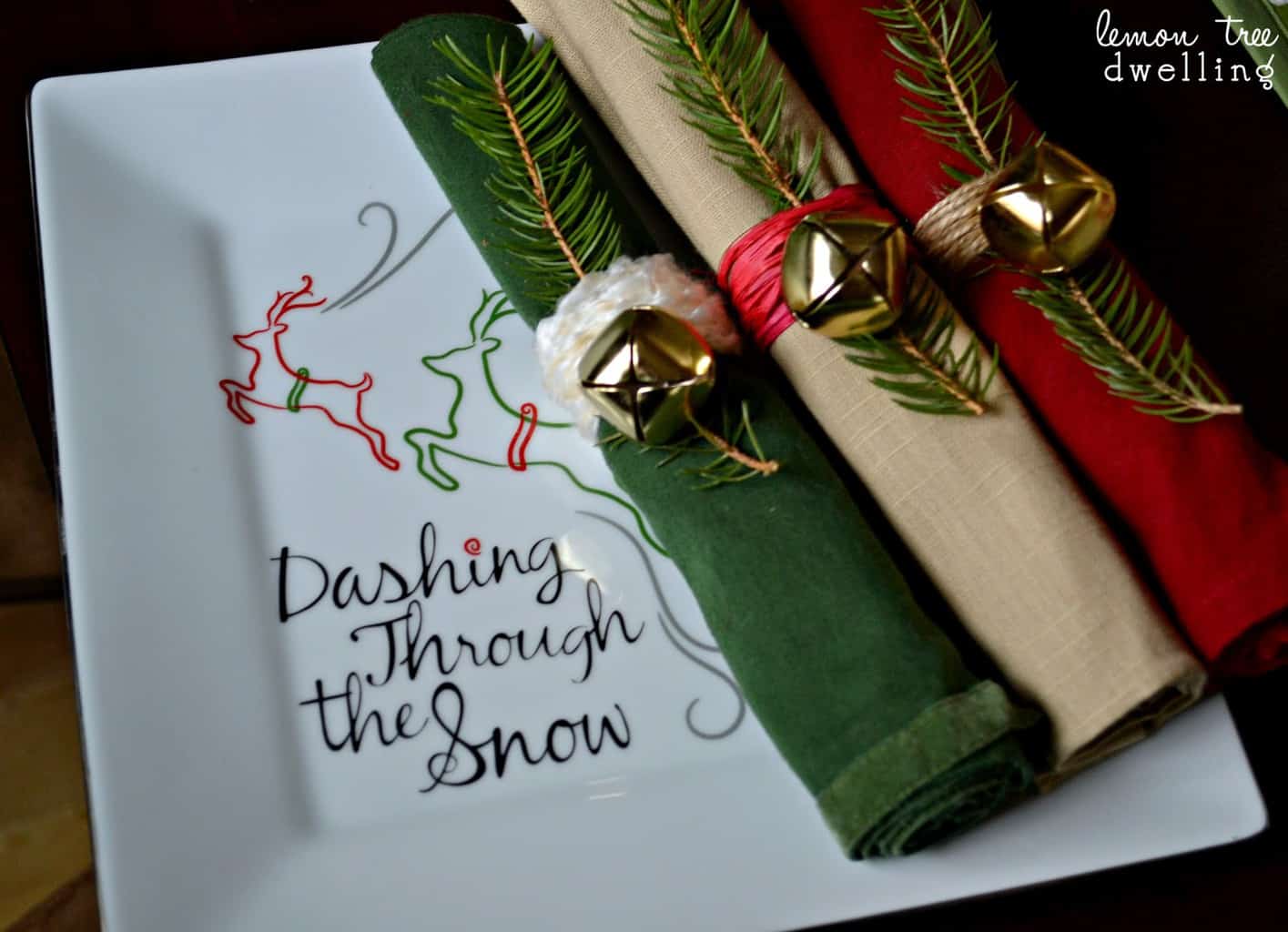 I think it's the idea that the table can be as beautiful as the decorations. It's the idea of ambiance, of lingering after the meal because what surrounds you is so appealing.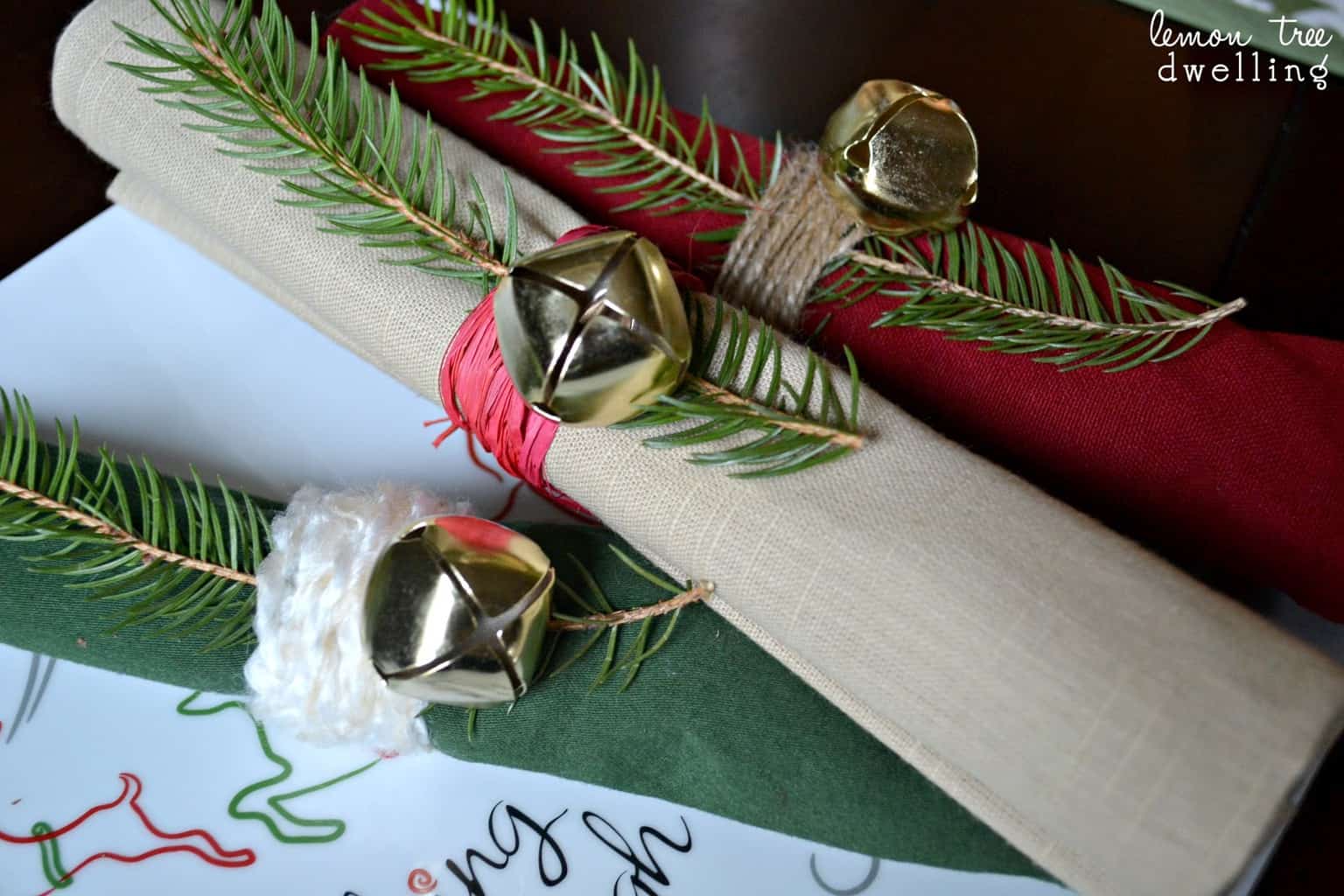 It's also the idea of making things special. When, in real life, do you use place cards or chargers or cloth napkins? And when does your table actually look beautiful? On a daily basis, mine is more likely to be covered in play-doh or glitter glue.
But every now and then (at a dinner party), we can be childless and pretend. Who's in?
Jingle Bell Napkin Rings
To make your own, you will need:
Cloth napkins to fit your color scheme
1 container of jingle bells (Michaels or Hobby Lobby)
A variety of materials for wrapping – I used twine, raffia, and thick yarn
Fresh sprigs of pine
1.Roll your napkins
2.Thread the material of your choice through the jingle bell and wrap it around your napkin until you achieve desired thickness
3.Stick a sprig of pine underneath!