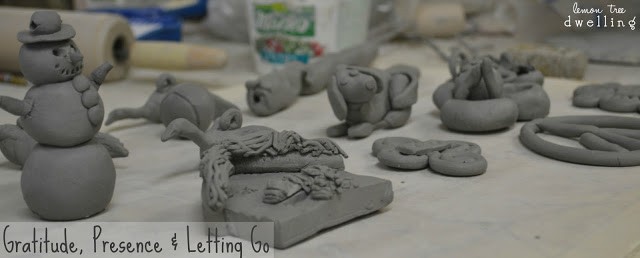 This past weekend my parents celebrated their 40th wedding anniversary. 40 years!! That's a long time! My parents are, and always have been, a wonderful team. They love one another, encourage one another, help one another, take care of one another. After 40 years they still show great tenderness and affection toward one another. They make decisions only after consulting with one another. They play games and take trips and go for walks with one another. They truly enjoy one another's company. My parents are a great couple.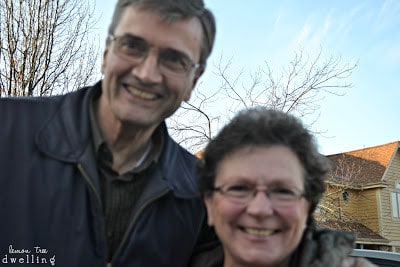 They have devoted much of their lives to creating a great family. They raised 4 kids on a social worker's salary (with the help of an ever-present part time job on the part of my dad and a thankless job as a teacher's aide on the part of my mom….) They sacrificed having nice things (we all distinctly remember the series of used beater cars we were carted around in…) but never sacrificed giving us experiences that would mold us into well-rounded adults. We were somehow able to afford music lessons and sports teams and even Disney World (let's not talk about the cockroach-infested hotel we stayed in along the way…)
Most importantly, they never sacrificed quality family time or letting us know we were their first priority.
My siblings and I really wanted to do something for and with them, to help them celebrate this important milestone. So we met (secretly) and drafted a plan. And continued to draft and redraft all the way up to this past Saturday, when we finally celebrated! And what a celebration it was! The day was based on the theme of creation, in honor of all the wonderful things their love has created.
We went to an art studio and created clay Christmas ornaments: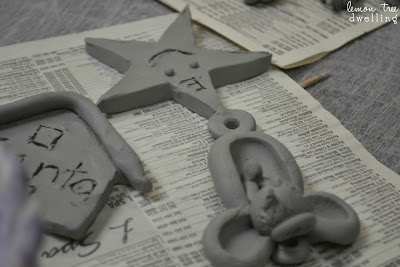 We spent some time at my sister's house and gave them their gifts, including a handmade list and display of 40 things their love has created: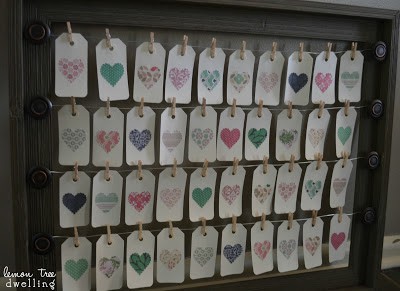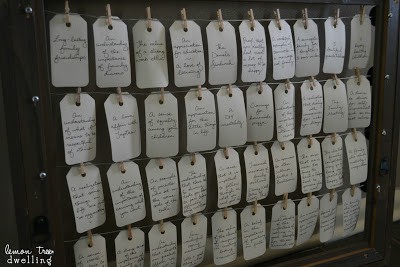 We had dinner at Fujiyama, where the chefs created a delicious meal right before our very eyes: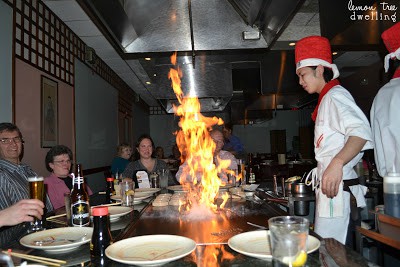 And we ended the day with a dessert reception at our house. We invited friends and family from all across the country to come and celebrate with us, to share, from their perspective, some of the important things their love has created:
I know… you're waiting for the picture, right?
That's the problem. There is no picture! There are NO PICTURES of the dessert reception – the most celebratory part of the celebration! Sure, there are pictures of the decorations: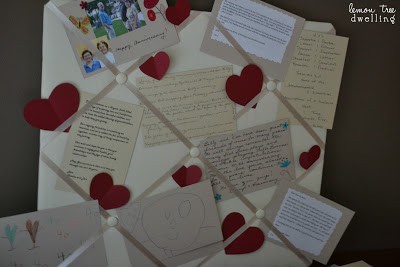 There are pictures of the party favors.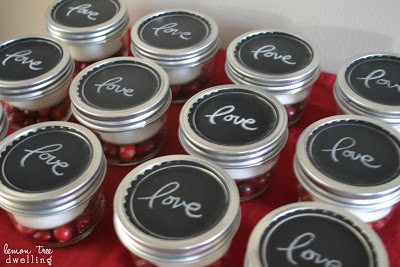 There are even pictures of the food (thanks for the reminder, Aunt Mary!) But then the camera got set down and forgotten. It wasn't until after the final guests had left that my sister asked, "Did anyone take any pictures…..?" Uh oh.
I went to bed that night thinking about it. And when I say "thinking about it" I mean beating myself up about it! It had been SUCH a perfect day…… except for that. I woke up the next morning thinking about it! There would have been so many wonderful photo ops. It would have been so special for my parents to look back on. I would've/should've been able to capture all of the memories on film. But I didn't.
I am a big believer that "all of life is medicine." And when I think about this anniversary foible, I have the feeling that it wasn't just an over-the-counter pill. No, this felt like strong medicine to me. It felt like a lesson in doing gratitude well. In being present to that which I am grateful for. In letting nothing matter more than the relationships that have sustained us. In soaking up the joy and excitement found in celebration. And in letting go.
Sometimes I have the false presumption that I can hold on to a moment. That if I capture it on film, it will somehow be preserved for all eternity. But the reality, of course, is that life is fleeting. There's no such thing as holding on.
If I am completely honest, my disappointment over the lack of pictures is about more than just the lack of pictures. (It always is, right??) It's about my struggle to accept the fact that nothing last forever and to embrace the practice of being present to what truly matters in each moment. Would I love to have pictures to help me remember the night? Of course. But in place of pictures I have wonderful memories, because that is what happens when you experience the moment instead of always trying to capture it.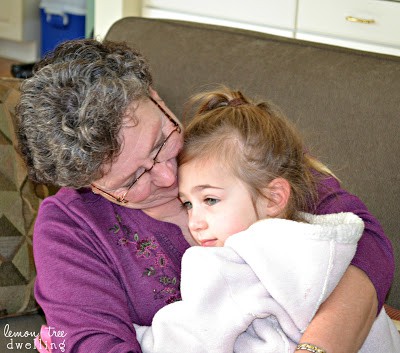 So, although we may not have perfect documentation of the day, we have enough love and memories to last a lifetime. And that is something to be grateful for.