"This shop is part of a social shopper marketing insight campaign with Pollinate Media Group® and Fruttare, but all my opinions are my own. #itsallgood #pmedia  http://my-disclosur.es/OBsstV"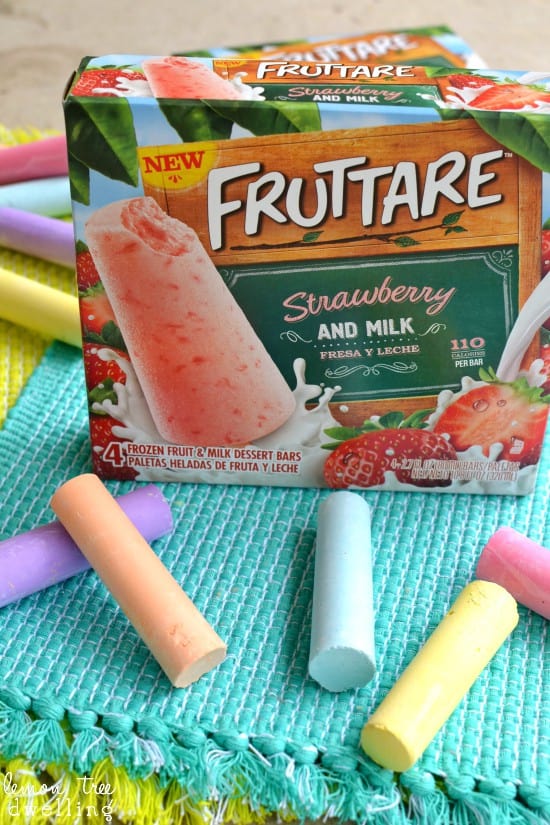 So have you started the countdown to summer vacation? My kids certainly have….they are currently at 18 days and they could not be more excited!! I have to say – as much as I have mixed feelings about school being out for the year, I do love the energy of the last few weeks. The weather is getting warmer and the end is in sight….and all anyone wants is to spend as much time as possible outside!
From the moment they make their way off the bus and into the house, all they can think about is when and how they can get back outside! Usually I make them stay inside long enough to eat their snack and finish their homework, but with the end so near, I thought it would be fun to mix things up a little. So I greeted them off the bus this past week with an after school snack and one of their favorites – sidewalk chalk!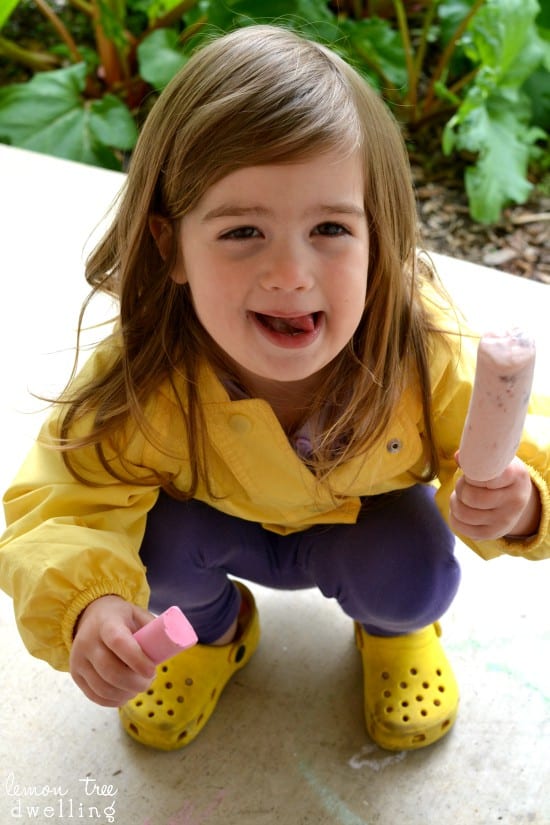 Of course, between the snack and the chalk, they were definitely more excited about the snack…..(although the chalk was a hit, too)! They love the chance to try something new, especially when that something is a Fruttare Fruit Bar! Let's just say I bought two packages – Strawberry & Milk and Coconut & Milk – and by the end of snack time, BOTH were gone! After trying them, I can see why! They are sweet, creamy, and loaded with intense fruit flavor.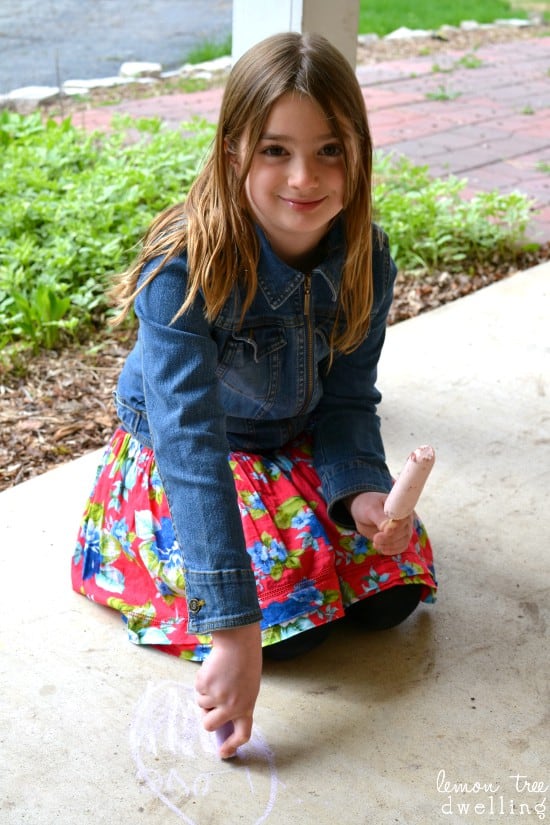 We had mixed reviews on which was the favorite….they loved the chunks of real strawberry but also fell in love with the rich coconut flavor. I'm pretty sure they all would have "needed" to taste each kind one more time in order to really determine which they liked best….but what they don't know is that there are still 8 more flavors for us to try! Everything from peach to banana to black cherry to pineapple to lime and more!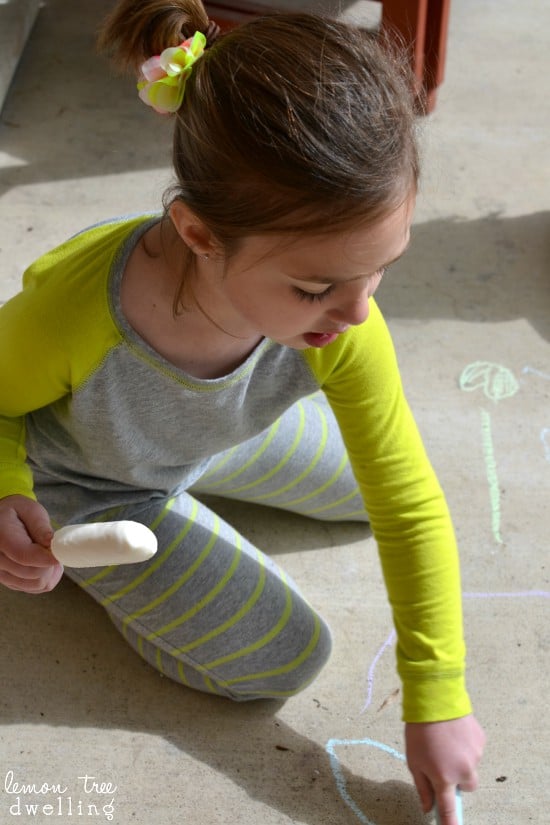 What I love about them is that they are made with real fruit, they aren't overly sweet, and they were a real treat for me, too! The perfect way to greet your kids off the bus, the perfect snack for playing outside or drawing with chalk, the perfect treat for a hot summer day. And since my kids will be taking some fun summer school classes, there's no reason we can't make Fruttare Fruit Bars a regular part of our "off the bus" routine this summer!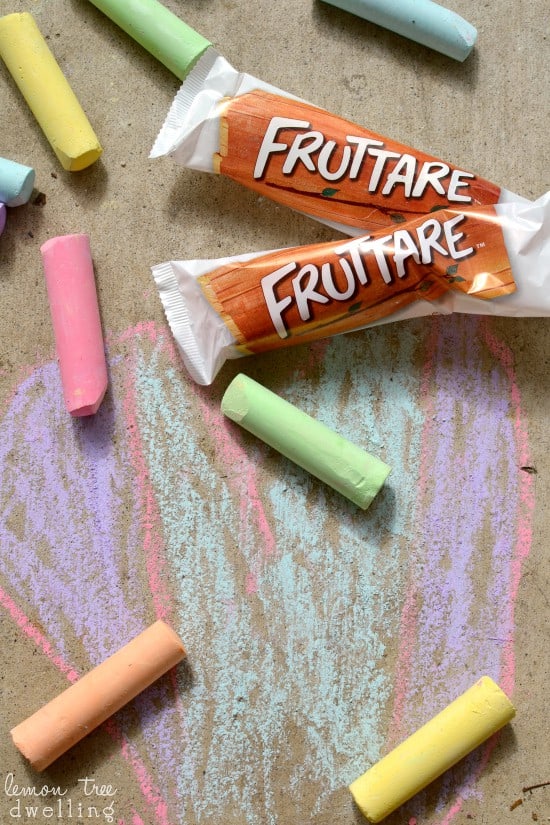 Just look at those happy faces.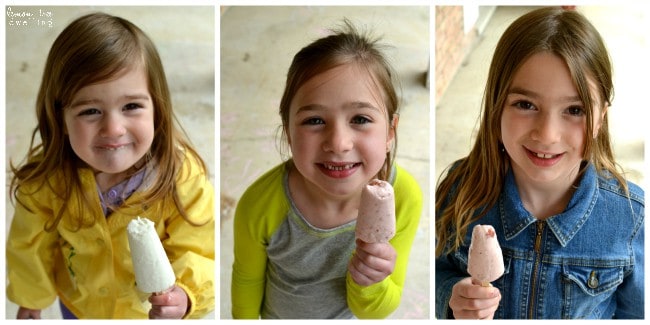 Best of all, you can find Fruttare Fruit Bars everywhere (including Facebook!) I bought ours at Target, but they are available in many different stores nationwide. So no matter where you are in your summer countdown, there's still time to head to the grocery store, pick up your favorite flavors, and surprise your kids with a little after school treat. Just don't be surprised if they become an instant favorite…..or if you finish them all in one sitting….!