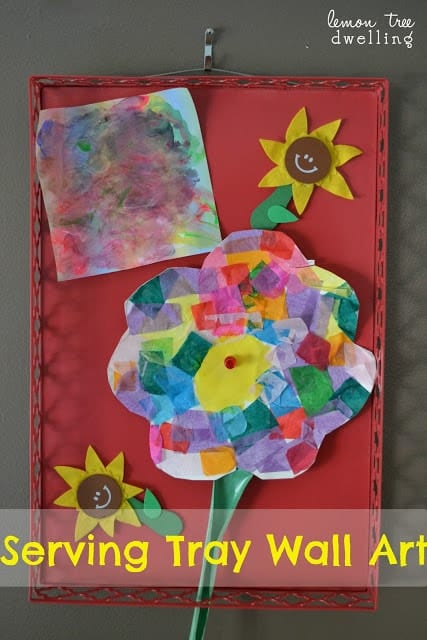 The minute I saw this red metal serving tray, I knew I had to have it. Not only is it a perfect match for the red in our kitchen, but the cut-out border mirrors a shape found all around our house – in pictures, on curtains, on lampshades…. Funny how we are drawn to the same things over and over again….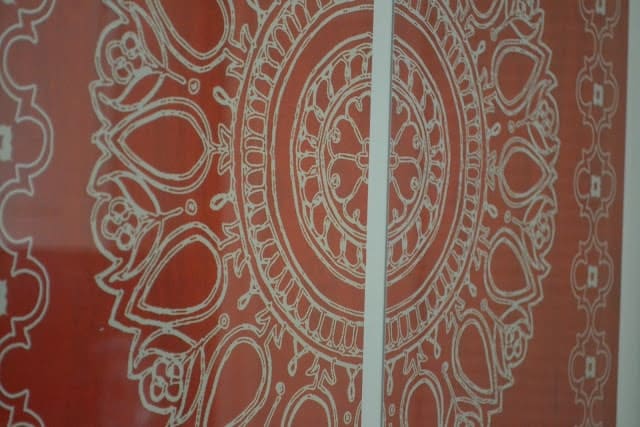 The only problem is I really don't need another serving tray. Or another table decoration. Or really any type of decoration, for that matter… (but that's clearly no fun…) So I started thinking about how I could make use of this "useless" tray. I racked my brain and came up with a number of feasible options: centerpiece, spice holder, fruit tray…or…actually…would it really be so bad to have one more serving tray!?
In a moment of desperation, I grabbed a picture from our fridge and put it on the tray. (When all else fails, turn it into a picture frame??) And, on a whim, I grabbed a magnet and threw it down on top. BONUS!! The tray is magnetic!!! (Duh – you are thinking…) Problem solved. The tray can be used exactly as is…only on the wall! All we had to do is wrap picture wire around the "feet" of the tray and stretch it across the back.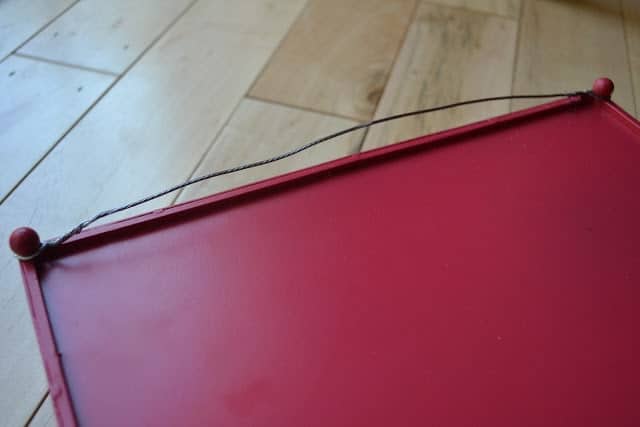 Then we used a simple picture hook to hang it: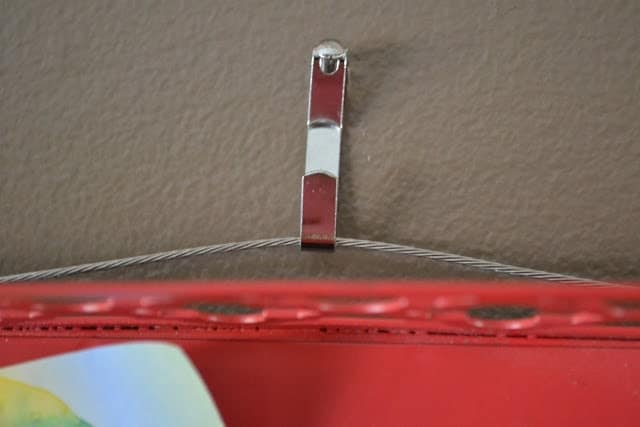 And…voila! Instant wall art and instant wall art display case, all in one 🙂