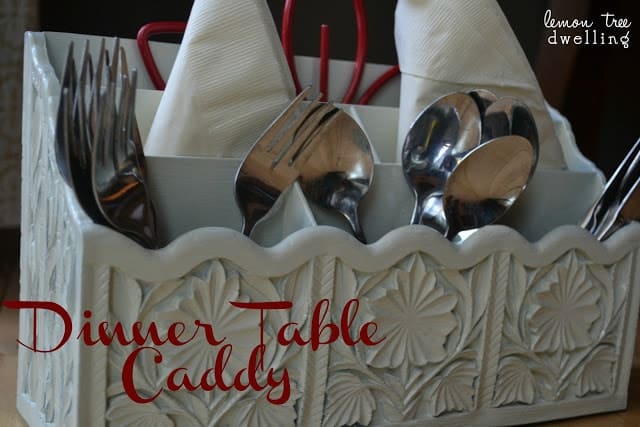 Is dinner time at your house anything like dinner time at my house? Where you finish making the meal and the entire family comes and sits down at the empty table, waiting to be served? And you have to get out the plates and the forks and the knives and the butter and the drinks and the condiments and the serving tray…. and then you finally sit down and start eating…. and someone asks for a napkin? And though it's a reasonable request, it's all you can do to hold it together, get up, and get everyone a napkin?
 (It's the little things that make us or break us, I guess 🙂
I've been thinking for a while that we could really use a napkin holder, but I was having a hard time finding one I liked. So when I saw this office organizer at Goodwill, I was all over it! (Not to mention my mom has the same one in her kitchen…so of course nostalgia kicked in…)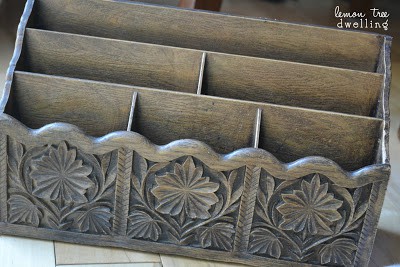 I decided to give it a facelift with Krylon Gloss spray paint in Ivory. I had to spray several coats to cover up the dark wood color. And because of all the details on the front and sides, it ended up having a bit of an antiqued look (which I love!)
Then I simply chose the most asked-for commodities and filled the compartments. My plan is to have the kids re-stock it as necessary. My hope is that dinner time will feel slightly, ever-so-slightly, less exhausting.
A girl can dream, right?  🙂