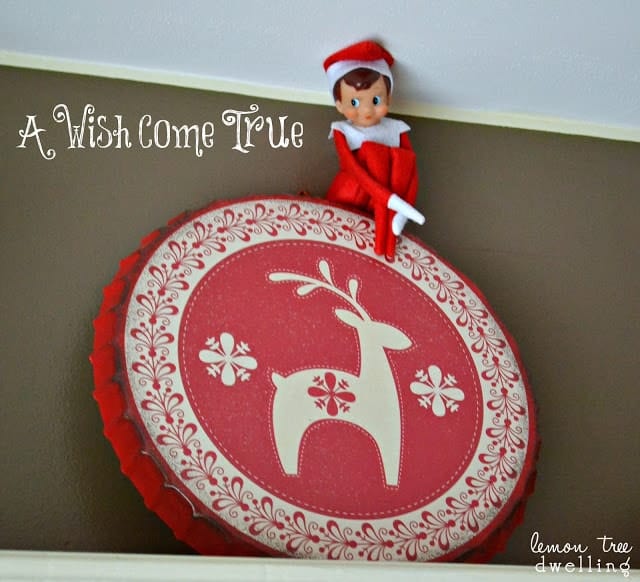 So….not only is it Saturday instead of Friday…it's also reeeallly late Saturday and I am just sitting down to write this post. That seems to be the way things are going around here lately – 'tis the season, I guess. The good news is that Cubby has returned for the season (yay!), promising good behavior from my kiddos (we'll see about that one…) and a rekindling of Ellia's faith in wish-making 🙂 He showed up this morning on this giant Christmas bottlecap. He must have wanted to blend in.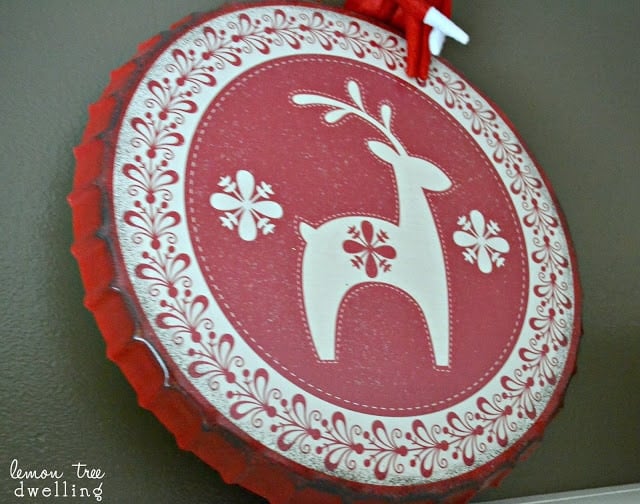 It's one of my favorite recent Goodwill finds! Seriously, who would get rid of this cute little thing? It fits perfectly with the red, brown, and white color scheme in my kitchen….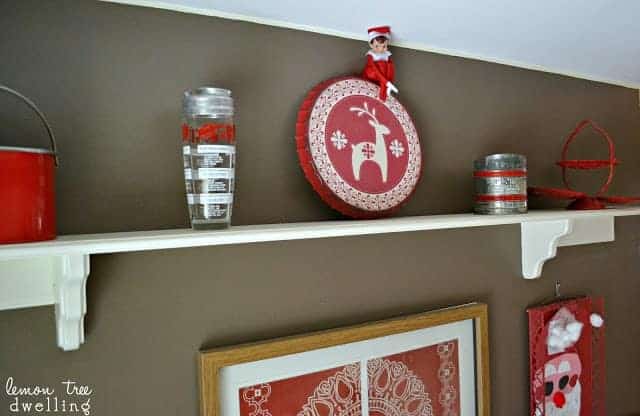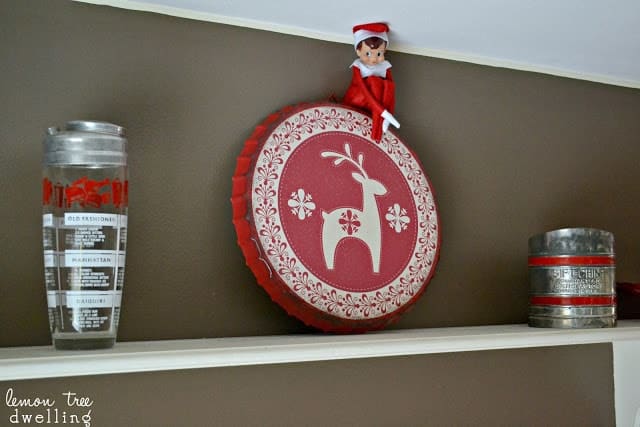 …and who doesn't love things that are completely oversized? Come on now.
Truthfully, though, this Friday's find is a toss-up. Which am I more excited about: the bottlecap or the return of our little buddy??  Maybe only time will tell 🙂