This spring mantel craft will help you welcome the spring weather in a beautiful way! The spring green colors of this mantel decor, with vases of fresh, fragrant spring flowers will fill your home with beauty and the wonderful smells of spring.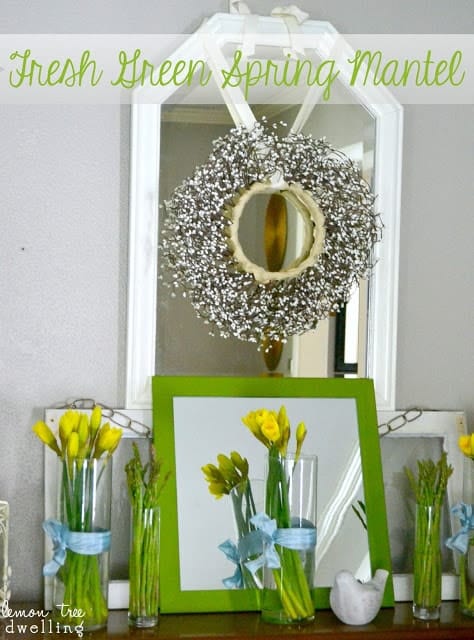 Did you know that spring is just 4 days away…!? And that, apparently, that means absolutely nothing??? I know I've been complaining a lot about the lack of spring around here….but if you had snow flurries starting at Halloween and continuing through St. Patrick's Day, you'd be complaining too! I am doing my best to be patient, but at some point patience goes out the window and desperation strikes. If the spring won't come to your home, make some spring themed home decor like this spring mantel and bring it to your home yourself!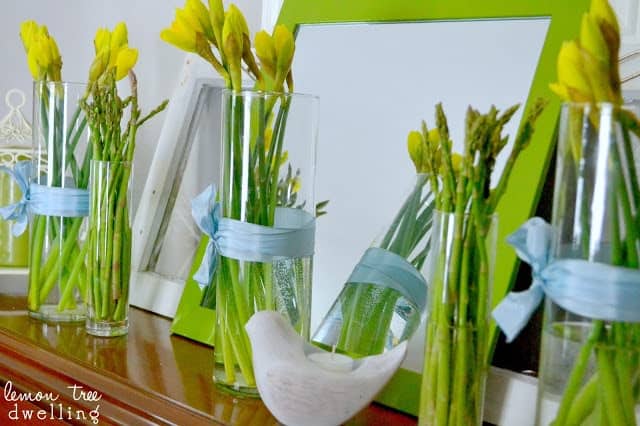 It's in the 20's here today….4 days before spring….and I think it's safe to say we've reached that point. So, born out of desperation, this spring mantel decor is inspired by spring (or what I remember of it)…fresh green colors, robin's egg blue, daffodils, birds, rebirth, renewal, (relief)…….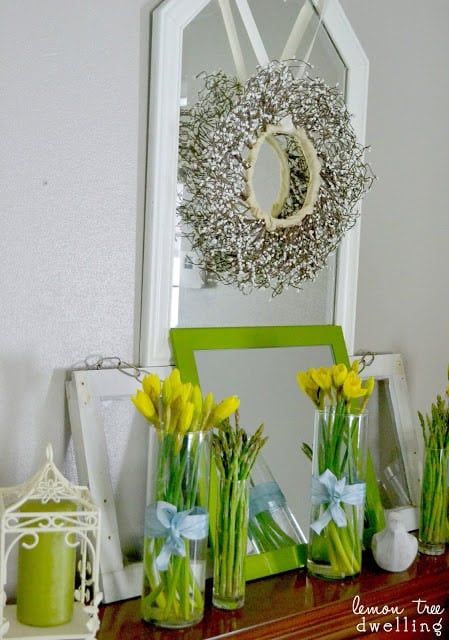 I know Spring is coming. Or at least I think it is. My kids think so too. Yesterday Nora could hear birds chirping and DEMANDED that we stay outside to listen to them. I brought her in, of course, where she proceeded to lay on the floor and yell at me for a good 20 minutes…..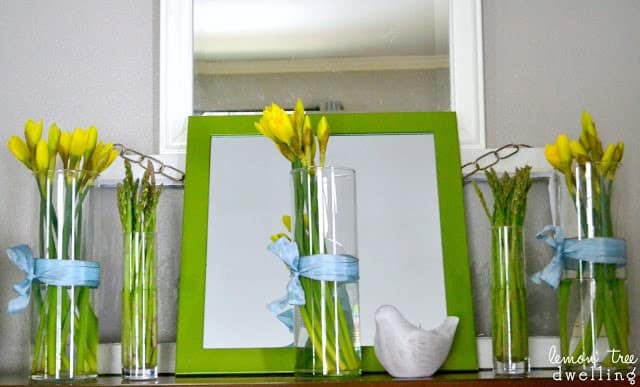 But that's okay….because Spring is coming. Or at least I hope so…. I really miss my flats! As much as I love leggings and boots, there is only so much legging and boot wearing one girl can do! Seriously.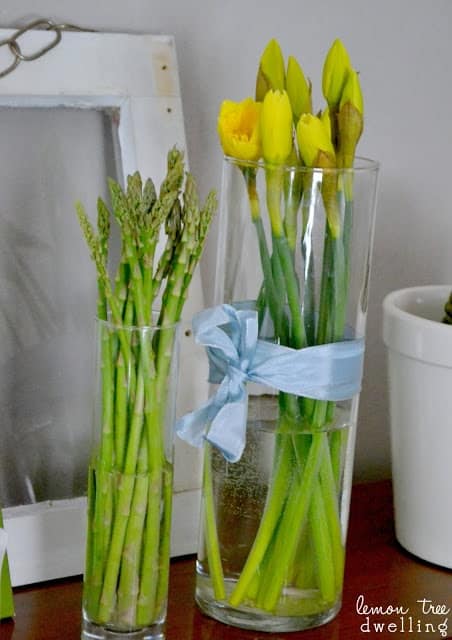 But…..spring is coming. At least that's what I keep telling myself. It will be here soon….and so will the days of sunshine and parks and flowers and fresh green asparagus and walks and caterpillars and short sleeves and puddles…..It's coming.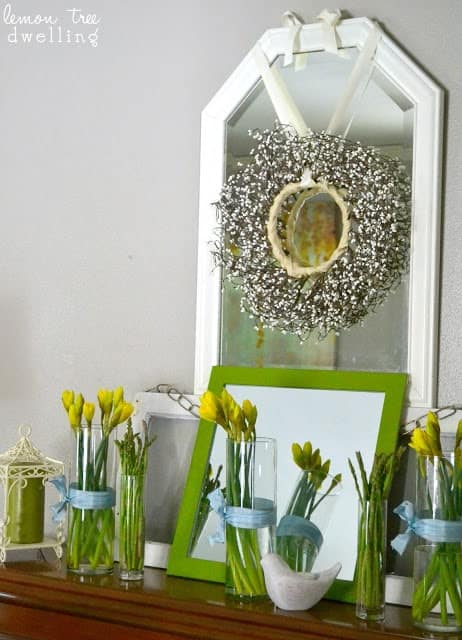 And I guess if I have to keep waiting, which seems to be the case, at least I'll have something pretty to look at! For this mantel I used clear vases wrapped in robin's egg blue ribbon, cut daffodils, fresh asparagus, a ceramic bird votive holder, my message window, this bright green mirror, a thrifted bird cage, and a simple flower pot. And for the finishing touch, the wreath from our bathroom. Everything about it makes me think of spring….and makes me feel like maybe, just maybe, spring really will be on its way soon.
If not, I'm outta here. For real.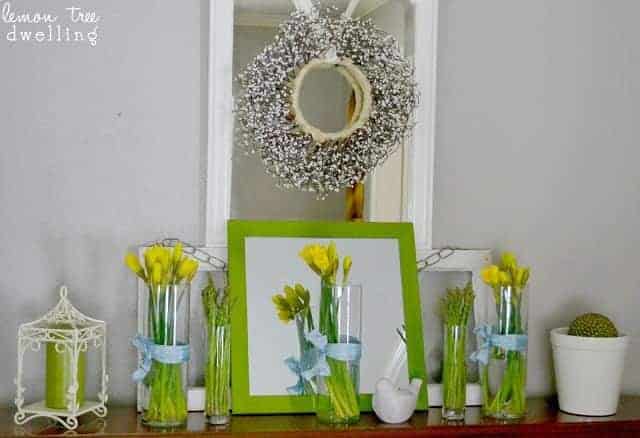 Thanks for taking a peek inside my Lemon Tree Dwelling!
I hope you feel right at home 🙂
-Cathy