This Framed Keepsake Art is a simple and easy way to share your love, goals and moments for your family. A beautiful treasure to have in your home.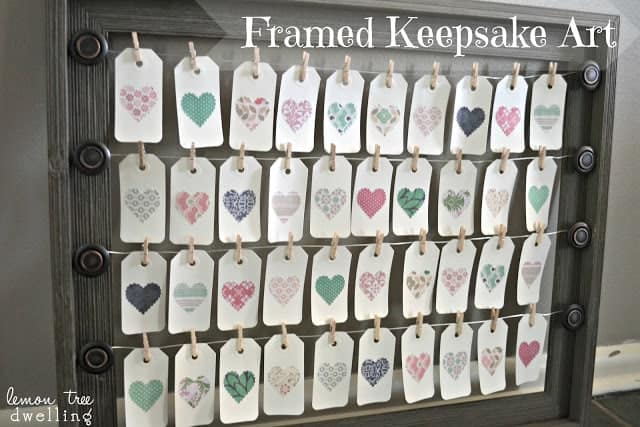 Love: It's a beautiful thing. It supports. It protects. It nourishes. It grows. It heals. It creates.
Somewhere in the midst of planning my parents' 40th anniversary celebration, we honed in this last one and, as has become customary in my family, we came up with a list: "40 Things Your Love Has Created." Treasured memories of family vacations. An appreciation for the "little things" in life. A wonderful example of teamwork in a marriage and a family.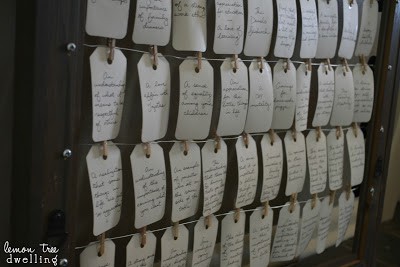 It took a while, but by the time we had finished, we had a wonderfully complete list of memories from childhood to today. It was an exercise, not just in remembering, but in being grateful for the love and the lessons passed on to us.
Framed Keepsake Art – A beautiful treasure
I wanted to come up with a creative way to display the "40 Things" and I knew I wanted it to be handmade. My good friend Lisa recently made a photo display using an empty frame and wire, and I absolutely loved it! So, using that as a starting point, I came up with this beautiful keepsake variation.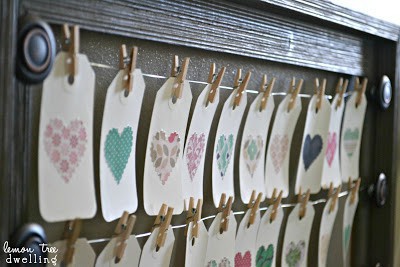 I started with a glassless, backless frame (sold at Michael's!) This one had a 16×20 inch opening. I (okay…Jorden) measured and drilled 8 knobs into it (4 on each vertical side). Then I stretched wire across the width of the frame by wrapping the wire around each knob on one side, pulling it tight, and wrapping it around the knob on the other side. Any extra wire can easily be snipped.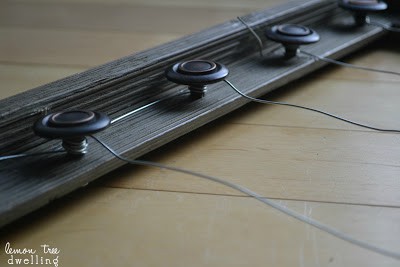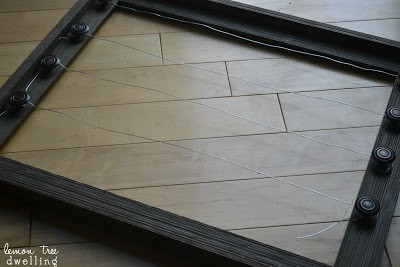 For the tags, I used Recollections Creative Tags. For the hearts, I used Fiskars' My Funny Valentine Large Scalloped Heart Squeeze Punch and coordinating scrapbook paper.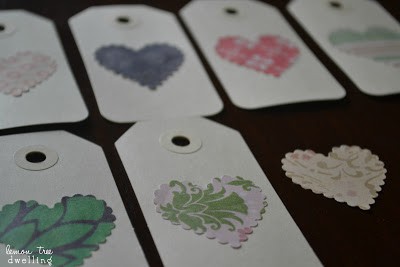 I wrote by hand on the back of each tag.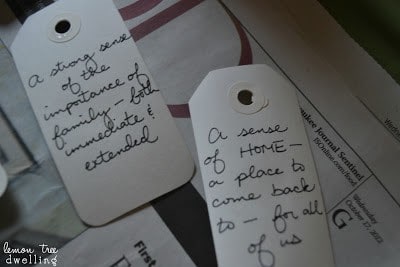 Then, for a more finished look, I brushed matte Mod Podge over the front of each tag using a paintbrush.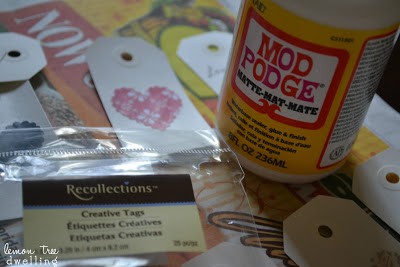 I let them dry on newspaper. (I would actually suggest using something like wax paper to prevent sticking.)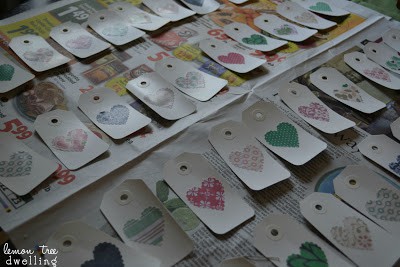 Once they were dry, I used tiny wooden clothespins (from Michael's) to attach each tag to the wire.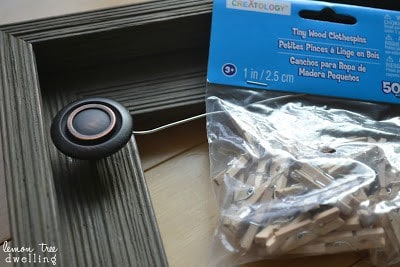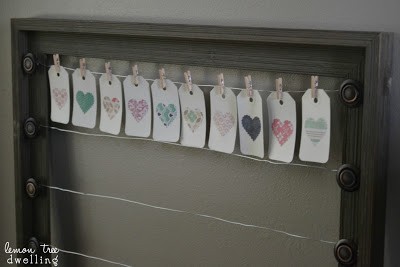 I was really happy with the finished product, and so were my parents!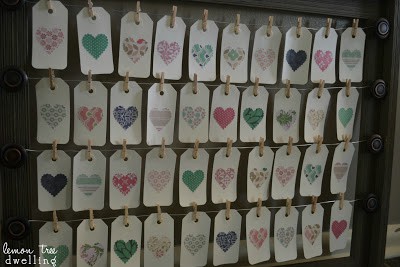 Love: It really IS a beautiful thing.
If you love my Keepsake Art, then try my Thankfulness Mantel.