My rustic Fall Mantel combines earthy browns and whites with just a pop of orange
for an easy transition from fall to winter!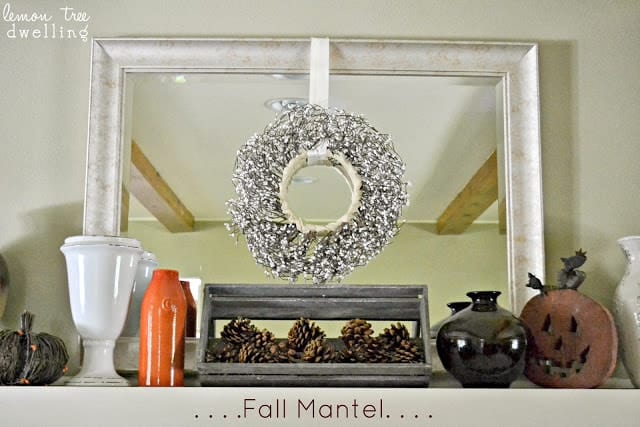 I'm not exactly sure why I haven't shared my Fall Mantel with you yet….aside from the fact that I've been busy enticing you with food….! It's interesting how blogging evolves over time, how when I first started blogging I thought I would ONLY be sharing DIY and home decor projects with you….and how, in reality, I pretty much ONLY share food and recipes. I guess you find your niche and tend to stick with it.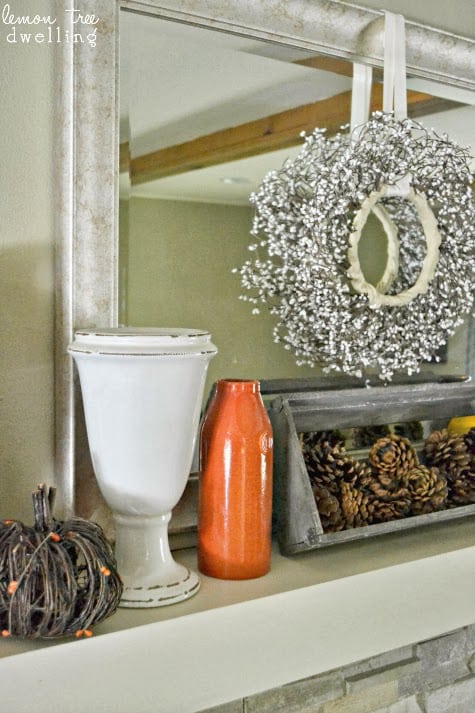 In truth, though, I love decorating for different seasons….almost as much as I love food…..and I ALWAYS start with the mantel. I took down our summer mantel sometime in September…..and after a few weeks with no decorations at all, my hubby teased me about getting to work on something for fall. So I did. That very same day. I did what I always do…..I looked around for inspiration. And, like I always do, I found it!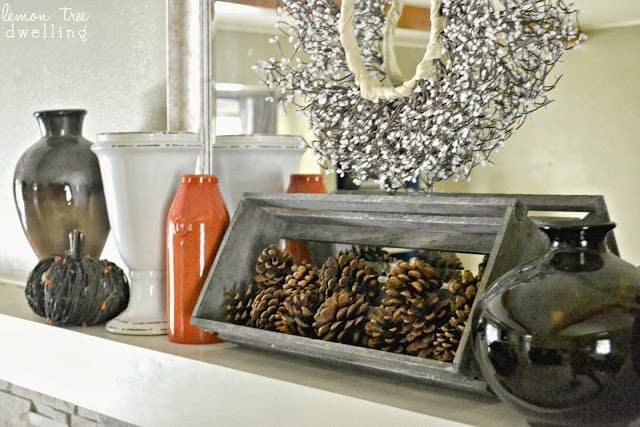 I found it in these rich brown and white vases, in the wreath I usually have hanging in the bathroom, in the pine cones left over from last Christmas, and in a few fall decorations I pulled out of a storage bin. What I love about this mantel is the fact that it matches my existing decor….so it feels natural in the room. I love the fact that it is subtle – it whispers "fall" instead of screaming it. And I love the fact that I can make an easy transition to winter…..with the rich colors, the white "snowy" look, the pine cones…..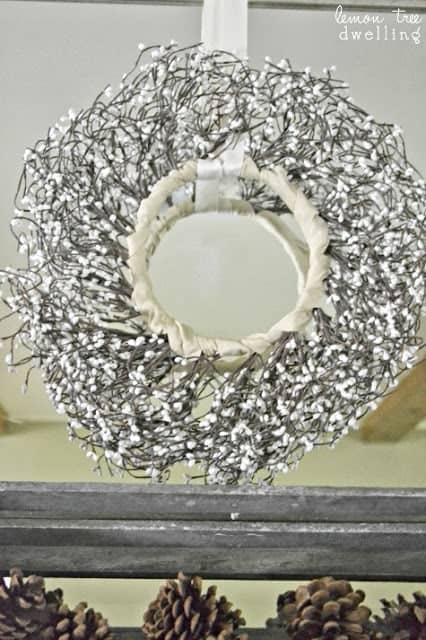 I have to admit….the longer I blog and the more I blog about food, the less comfortable I become sharing things like home decor. Because there are SO MANY talented people out there – people who live and breathe home decor. At the same time, though, I think it's important to share the simpler ideas. And the fact that you don't have to be super crafty to decorate beautifully for the seasons. Just look around your home….you might be surprised at the inspiration you find!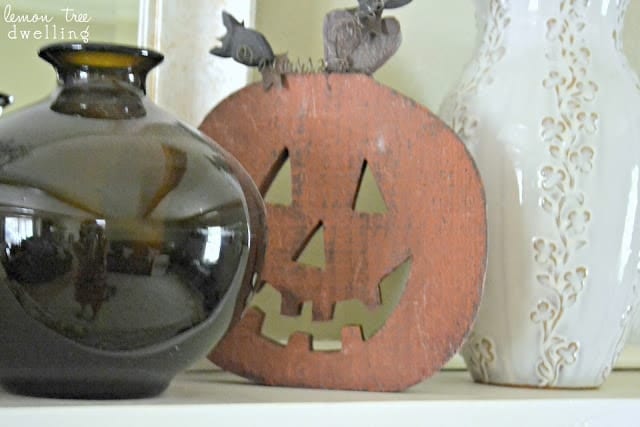 Be sure to check out some of my other fall decor ideas: