The easiest and BEST weekly meal plan! Everything you need for a full week's worth of meals…all in one place!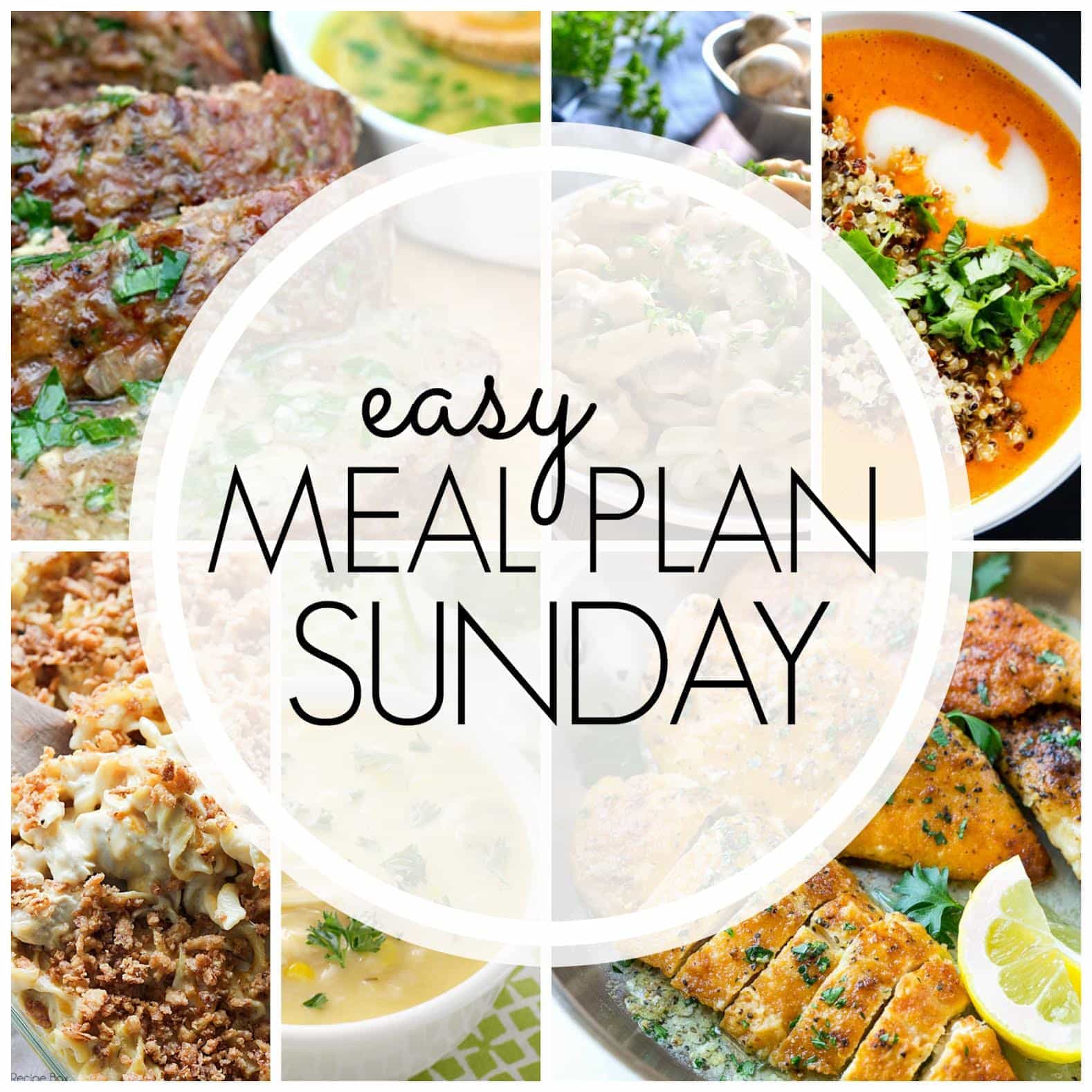 Happy Sunday, my friends! How has your weekend been? Ours has been full of lots of kid fun – a "Blizzard Ball" at the girls' school Friday night, the movie Sing Saturday morning, sleepovers Saturday night, and tonight….dinner with Grandma & Grandpa! Whew! One last hurrah before we head into the week. Let's take a look at what we'll be eating!


30 Minute Loaded Vegetable Pot Pie



DATE NIGHT
-KITCHEN CLOSED-


Herb & Garlic Meatloaf with Garlic Butter Sauce
NEW HEALTHIER OPTION!
Thai Curry Red Pepper Quinoa Soup

No Bake Raspberry Chocolate Cheesecake