The BEST Easy Meal Plan! Everything you need for a delicious week's worth of meals…made easy!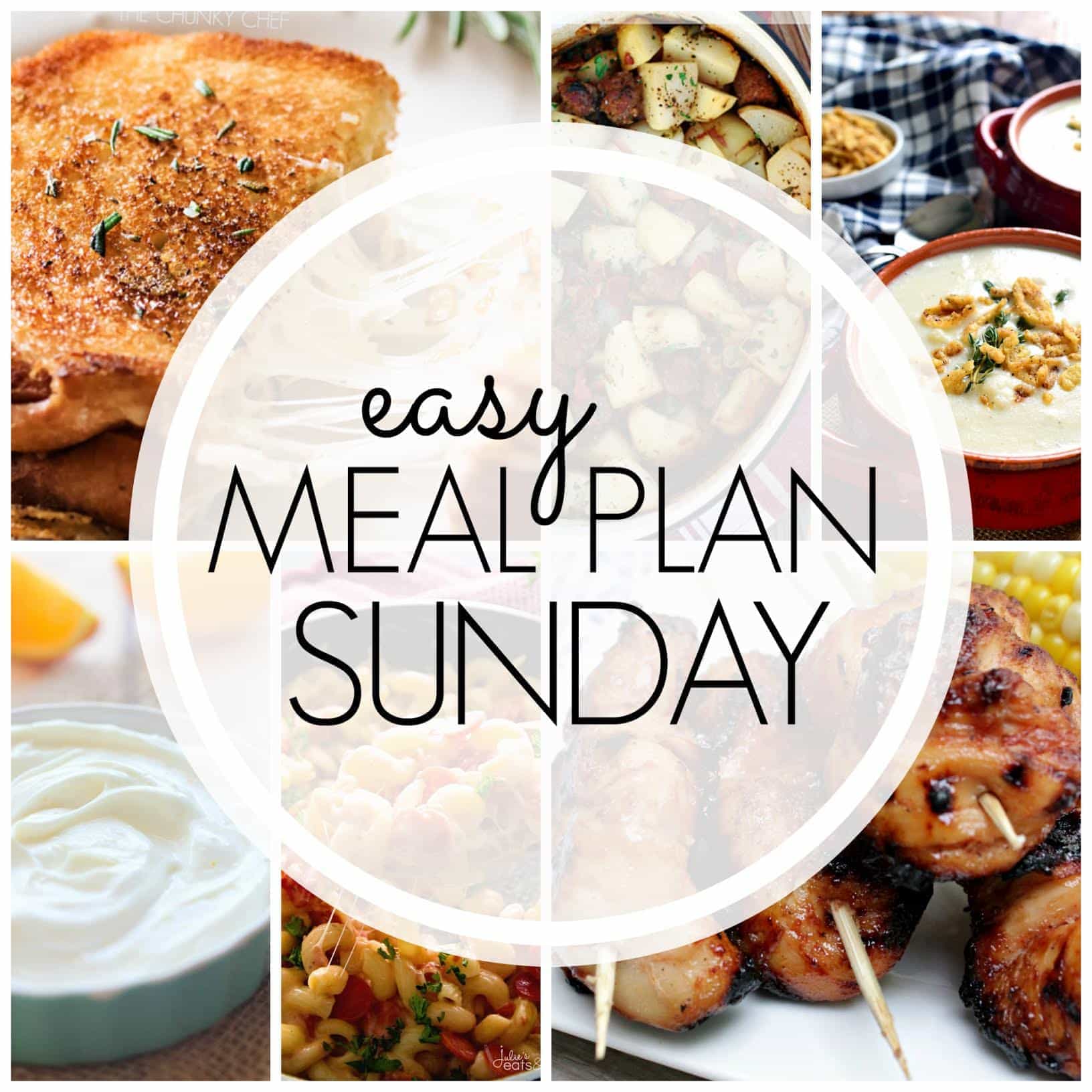 Happy weekend! How is yours going? Did you do anything fun for St. Patrick's Day? Maybe make a Baileys Shamrock Shake or some Guinness Beef Sliders? I have to admit….we were at a Girl Scout event, so we didn't even celebrate. Boo. And actually, our entire weekend has been decently busy. But we're hoping to have some fun today! After all…isn't that what weekends are for!?? Let's take a look at what this week's meal plan has in store….and then….let's all go enjoy the rest of the weekend!





DATE NIGHT
-KITCHEN CLOSED-

SWEET MAPLE BARBECUE CHICKEN SUMMER KABOBS

NEW HEALTHIER OPTION!

GIANT PEANUT BUTTER COOKIE WITH CHOCOLATE CHUNKS