The BEST Weekly Meal Plan! Everything you need for a week's worth of delicious meals…all in one place!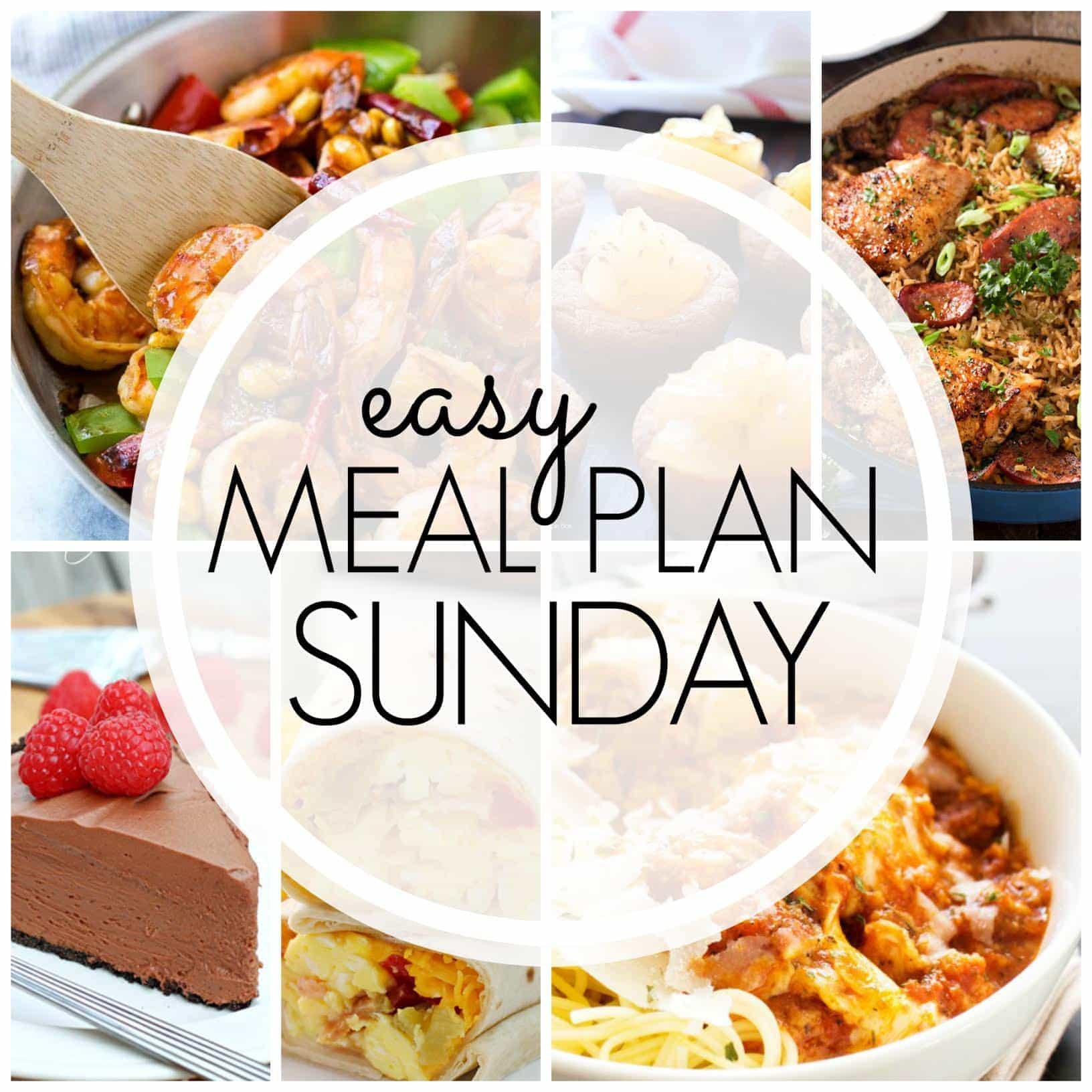 Happy Sunday, everyone! How is your weekend going? Mine has been spent with LOTS of time with the kids….Jorden had plans with college friends and we had a cousin sleepover and today I'm FINALLY getting out of the house to have brunch with a friend! I couldn't be more excited. It's hard to believe that tomorrow is already Monday…but let's take a look at what our week has in store!



BUFFALO CHICKEN SPINACH ALFREDO


DATE NIGHT
-KITCHEN CLOSED-

ONE POT CHICKEN AND DIRTY RICE

ITALIAN ANTIPASTO GRILLED CHEESE
NEW HEALTHIER OPTION!